Today I have a fun little Easter Bouquet for you to make.
This is not only delicious to look at, but delicious to eat!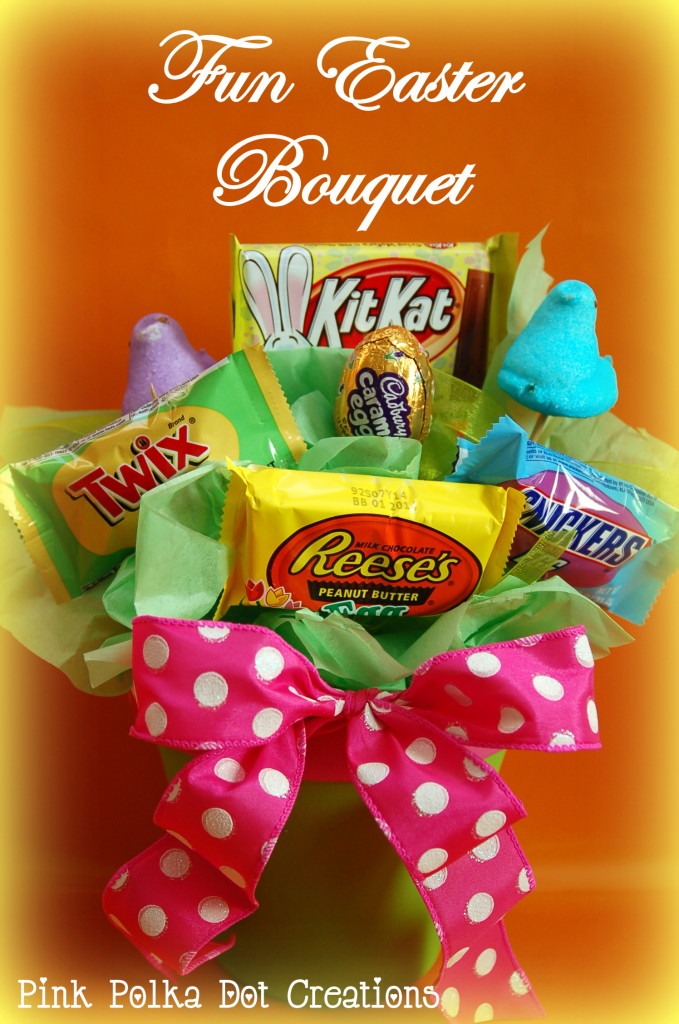 This is what I made to give to my Visiting Teaching ladies and who doesn't love to receive a beautiful spring bouquet?
To make your own bouquet, you will need a terra cotta pot.  I painted mine pink and green.  It would be cute to polka dot the pot, but I knew that I would be using this polka dot ribbon, so I left the pots a solid color.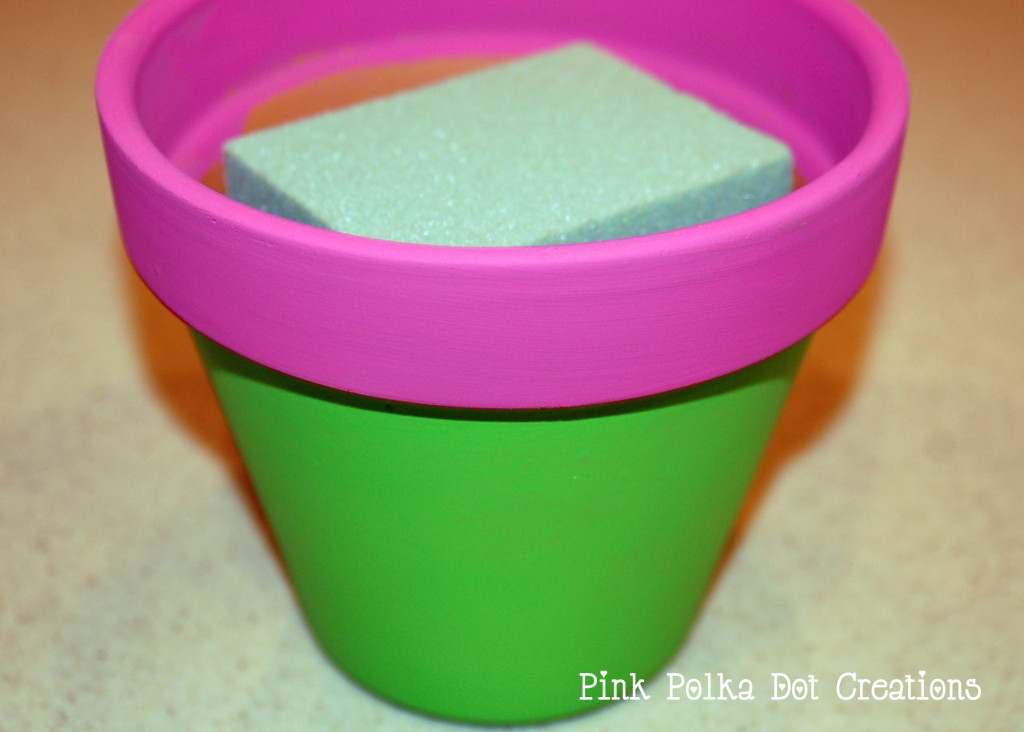 Then tape or glue a wooden skewer to the back of each of your candy bars.  I bought all of these candy bars in a little six pack and they were all shaped like eggs!  Perfect for Easter.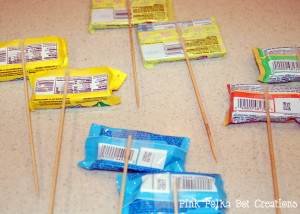 The little marshmallow Peeps are perfect for this bouquet too, along with the Cadbury Eggs!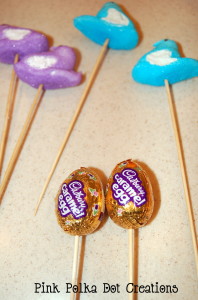 Next, I just starting making my fun candy bouquet by putting some of the candy bars up high in the back and breaking the sticks off for the lower ones in the front.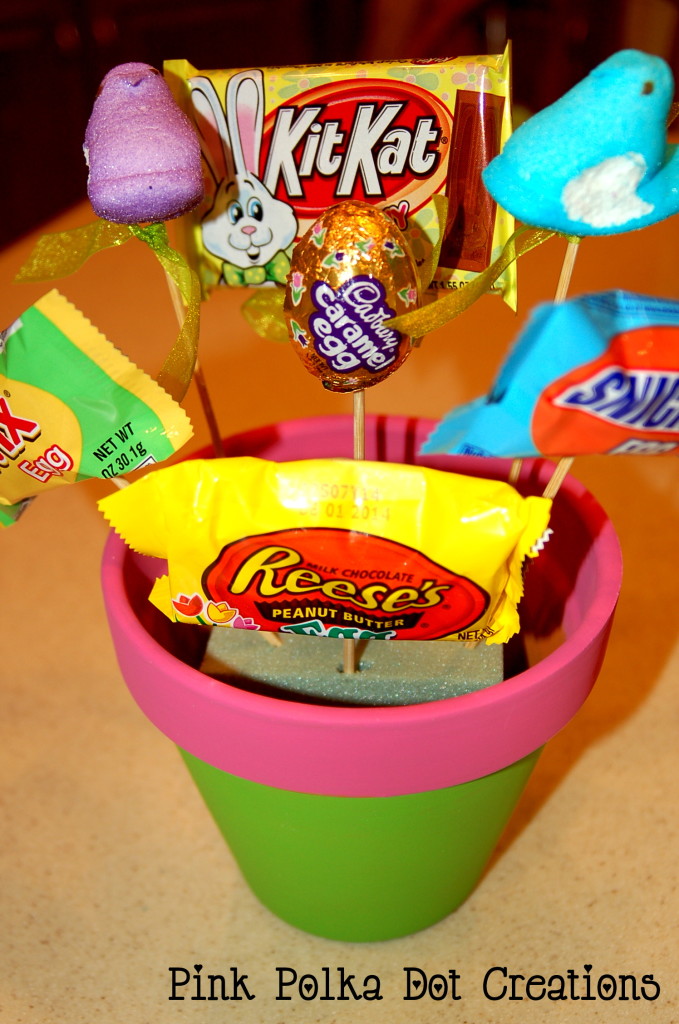 I tied a ribbon on some  of the sticks, but that really isn't necessary because they do not show up with all of the tissue paper!
I cut my green tissue paper into 4th's because they are too big if you try to use a whole sheet. Then I stuffed them all around the "flowers".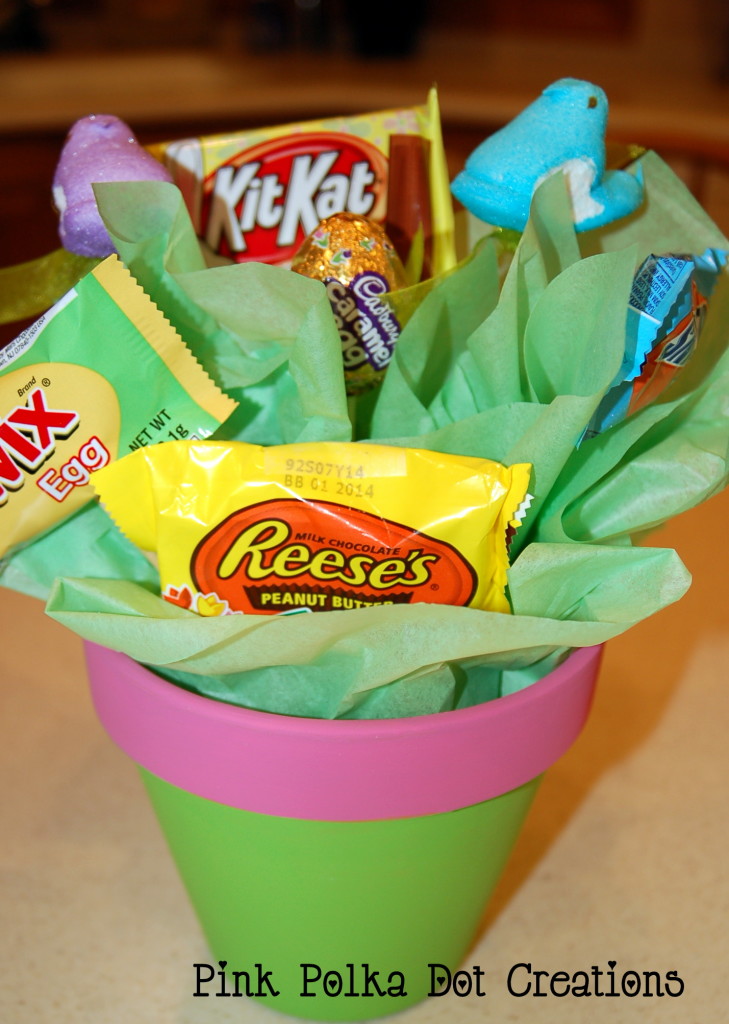 Tie a big cute bow around the pot and you are done!  How cute are these?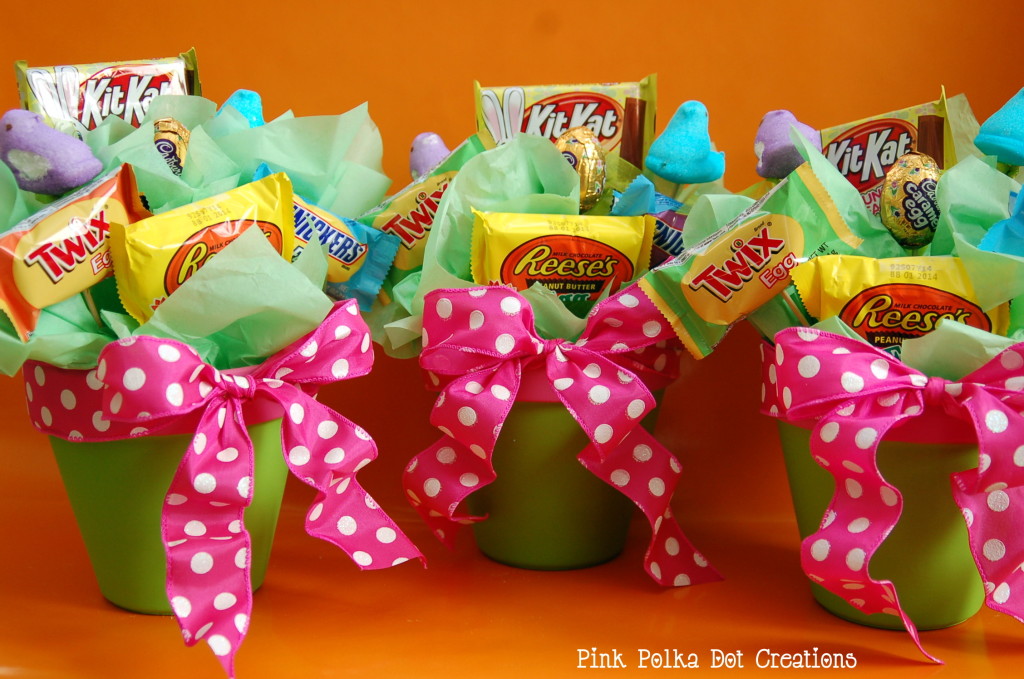 I had leftover candy bars, so I decided to do a bigger pot: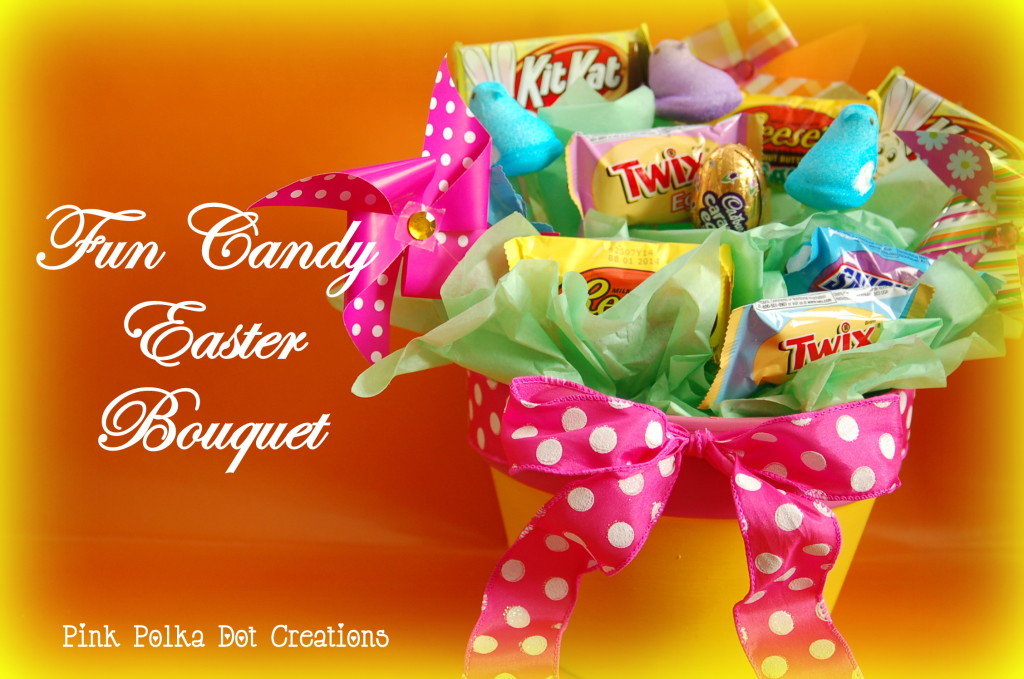 I added 3 little windmills that I had leftover from my calendar and I think that it makes for a darling little spring bouquet!
My little grandson loved the pinwheels!  We had to put one on a pencil for him.
 Don't you love the innocence of young children!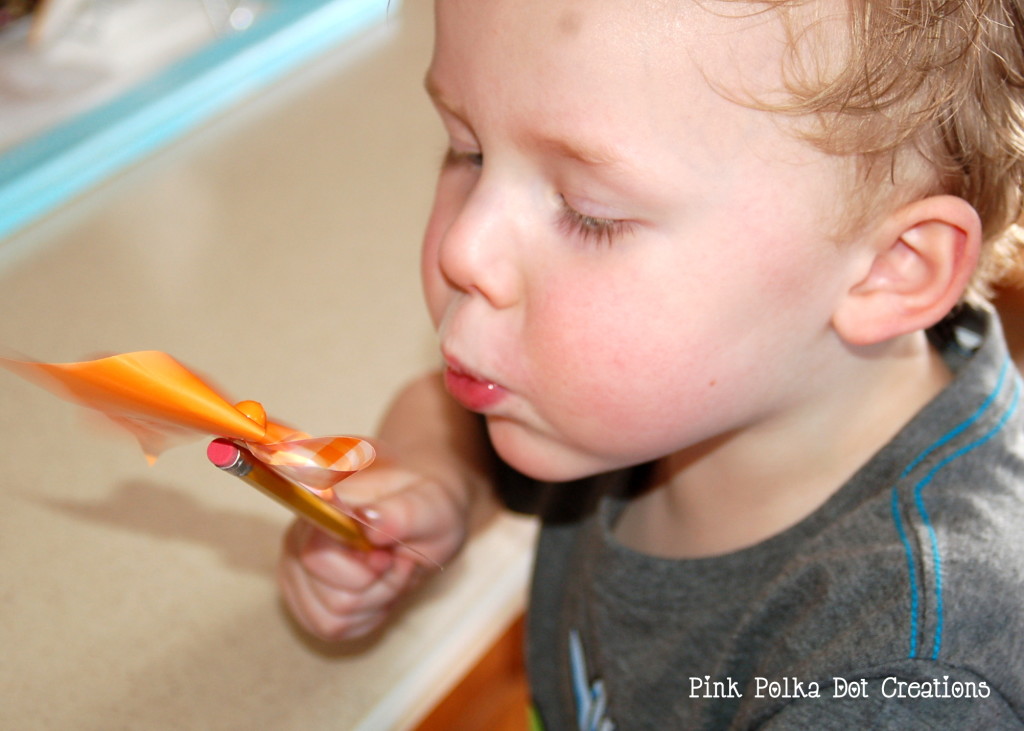 I hope that this little spring bouquet brightened up your day just a little bit.
 The sun is actually shining out my window this morning, it is going to be a beautiful day!
I hope that you have a beautiful day!  Love Ya!
Be sure to follow me on Pinterest and also on Facebook!