How much do 4 girls spending 2 nights at a cabin need?….Apparently…a lot!
We just had our girls weekend and it was so much fun!
We started off by going shopping on the way to the cabin. The first stop was Regional Supply for vinyl and then across the street to Gygi's. Then to the DI. After that we headed up the canyon to the outlets in Park City.
This weekend we talked, we laughed, we giggled, we ate, we crafted, we fed the deer, we shopped….we shopped…and we shopped again, then we talked, we laughed, we giggled, we ate, we fed the deer some more and we crafted all over again! One thing that we did not do too much of was…sleep! :)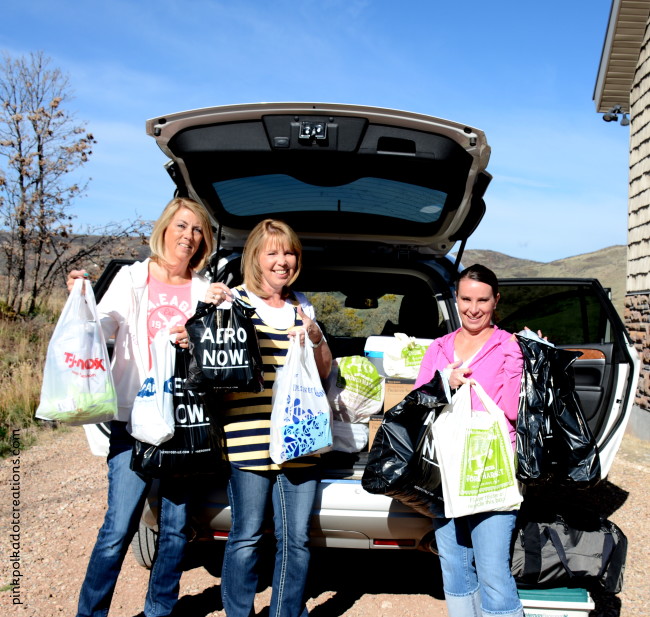 Every year we stop at the outlet mall and the all-time favorite store is Aeropostale. They always seem to have their sweatpants and jackets on sale. This year they had a really good sale, so everyone decided they needed to stock up. If I was smart I would have taken out stock in this store before this trip! :)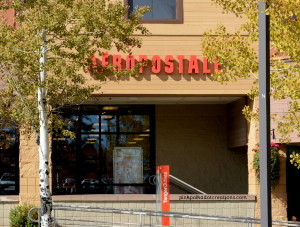 Once we got to the cabin the crafting began! We made all kinds of fun things:
The paper tree and the pumpkins that you see in this picture are a project that I will show you later. We all learned how to make them, but did not have time to finish them!
The first thing we made were the fun Halloween table runners…that can also be made into a trick or treat bag!
These were a super simple project and yet they turned out so darling! I will put a tutorial on how to make the table runners in a later post for Thanksgiving!
Then we started with all of the iron-on vinyl projects! We made these fun shirts and jackets for Halloween. Most of these have the glittered vinyl and they show up so pretty! I love the "life" shirt that we designed! Most of these are an original design except for the "Yes I can drive a stick" this is a Silhouette design that we just changed up a bit.
Next we moved onto the pillows! These are all original designs and I think that they all turned out just darling! So if you have a cutting machine, get it out and see what fun you can have with it!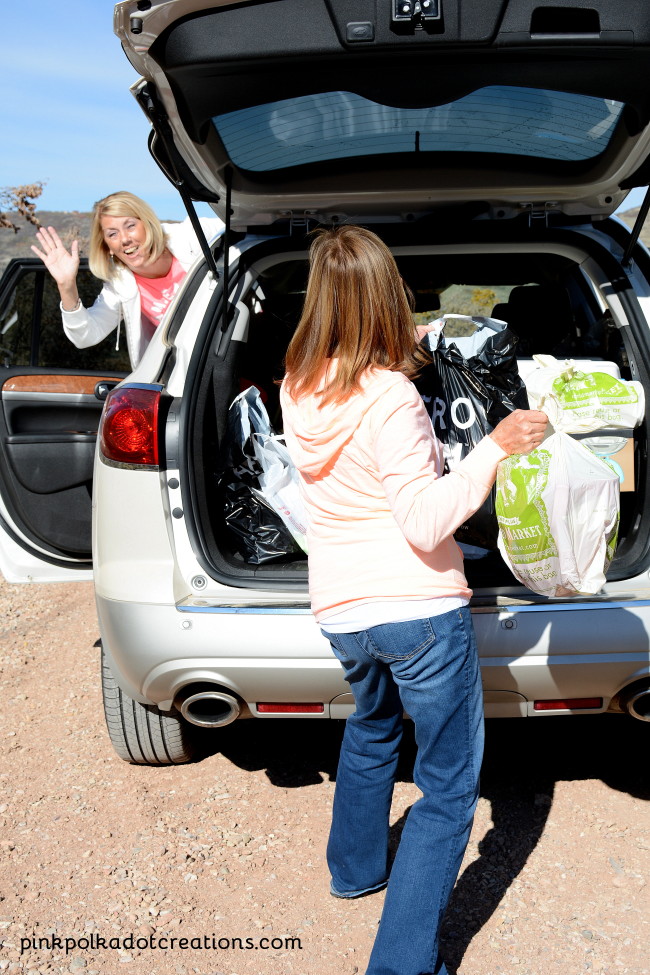 When it was time to go home we had to try once again to cram all of our stuff, plus all of the shopping purchases, back into the vehicle so we could get it all back home! And it just wouldn't be right if we didn't have at least one photo bomber…right?
It was so fun to get together again this year! There were friendships renewed, memories made and just an all out relaxing weekend!
Thanks girls, for making it such a fun weekend!
Do you have a group of friends that you need to get together with? Plan a fun crafting day or just a lunch date…and renew those precious friendships and make some new memories for yourself…you will be glad that you did!
Thanks for visiting today! Have a great one!