I hope that you all had a very Merry Christmas and that you are still enjoying time with your loved ones!  We had a great Christmas Eve gathering with all of our family and it was so fun to have all of my family together!  We had dinner and a fun night of sharing our White Envelope Stories (we changed this up just a bit this year and had the kids all tell us what they did).  We then we opened presents with all of the adult men getting a Nerf gun and having an all out competition with a target drawn on one of my french doors!  (Even my 86 year old dad got in on the action!)  It was crazy!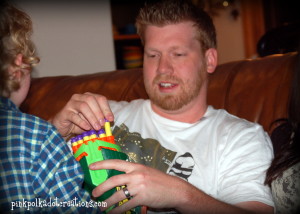 Then we all settled down to read the Nativity story in Luke 2.  The kids loved the nativity costumes and it turned out really cute to have them act out the different parts!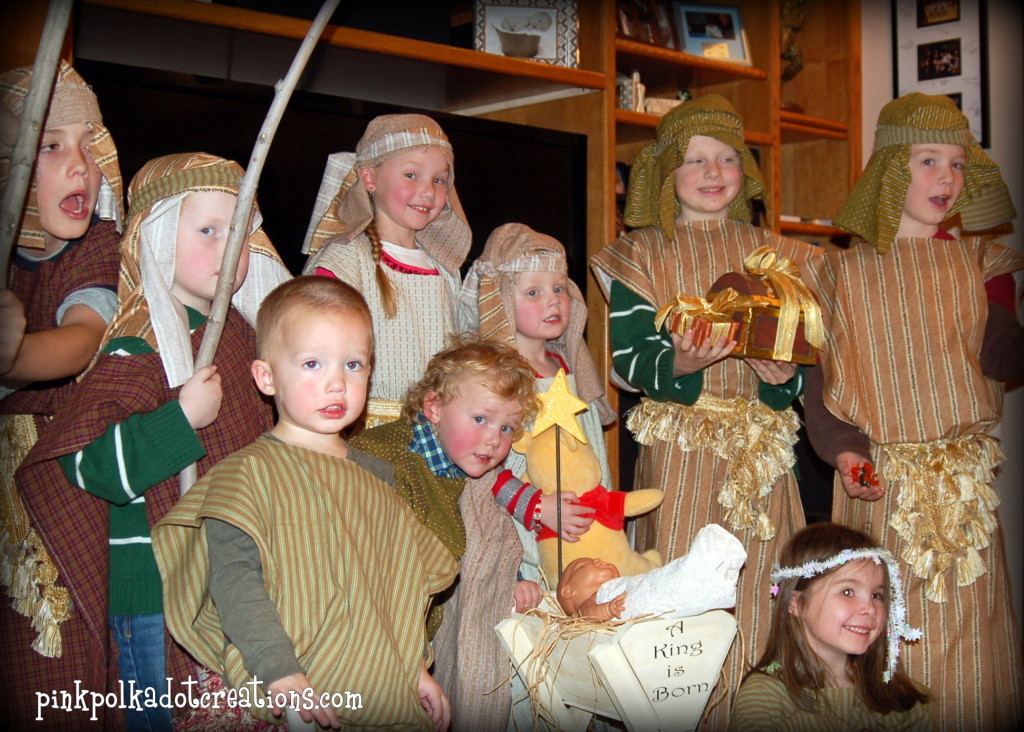 So are you now ready to move into 2013?
 It seems like we all turn to organizing and setting some goals for the new year and I have a fun little idea for you.  I am not very good at setting goals because they are the same every year, which means that I am not very good at accomplishing the goals that I set for myself!  But I am good at making lists and accomplishing a lot of the things on my list, so I love the idea of the Smash journals.  If you are not familiar with them, the basic idea behind them is that you just "smash" your ideas, pictures, magazine articles, ticket stubs, etc into your book.  Here is the description from the Smash Pinterest page:
"So, what do you Smash? Well, it doesn't have to be a life event, just the special little moments and mementos of your day—some of that stuff in your junk drawer, for example. A snapshot, a ticket stub from that movie you loved, a newspaper clipping, a magazine snippet, a cardboard coaster from a favorite restaurant, your child's first crayon doodle…get the idea? Smash it, jot a note or add a caption sticker, and go! Smash is a great way to document everyday life or a road trip."
So I made some "Smash" books for some of my Christmas gifts this year!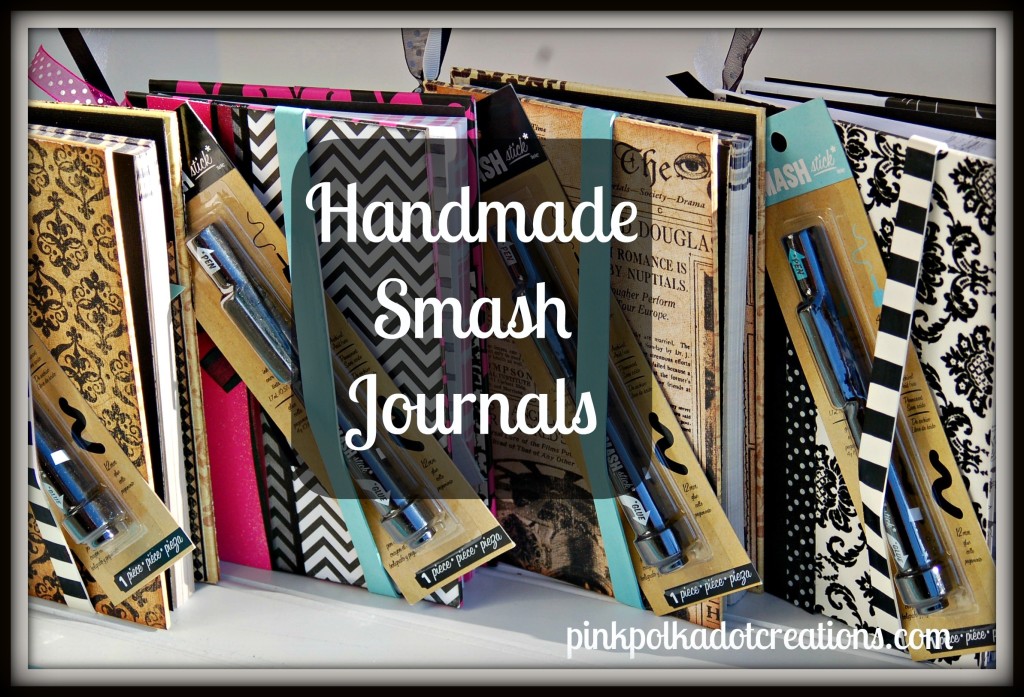 I bought some spiral bound journal books  at Hobby Lobbyand covered the front and the back with some of my scrapbook papers: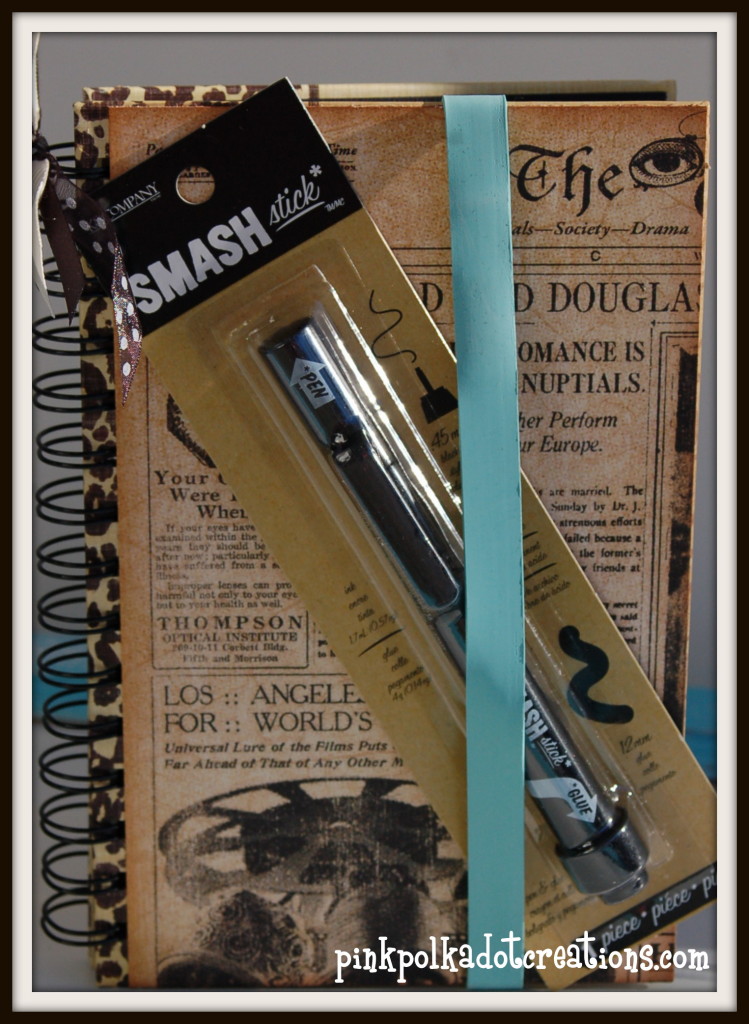 The book and band and the pen are "Smash" products.  The pen has a glue stick on the opposite end of the pen, and it is perfect for "smashing" pictures, ticket stubs, newspaper clippings, etc into your book.
I put a pocket in the very front, with some tags and small envelopes to tuck inside the book.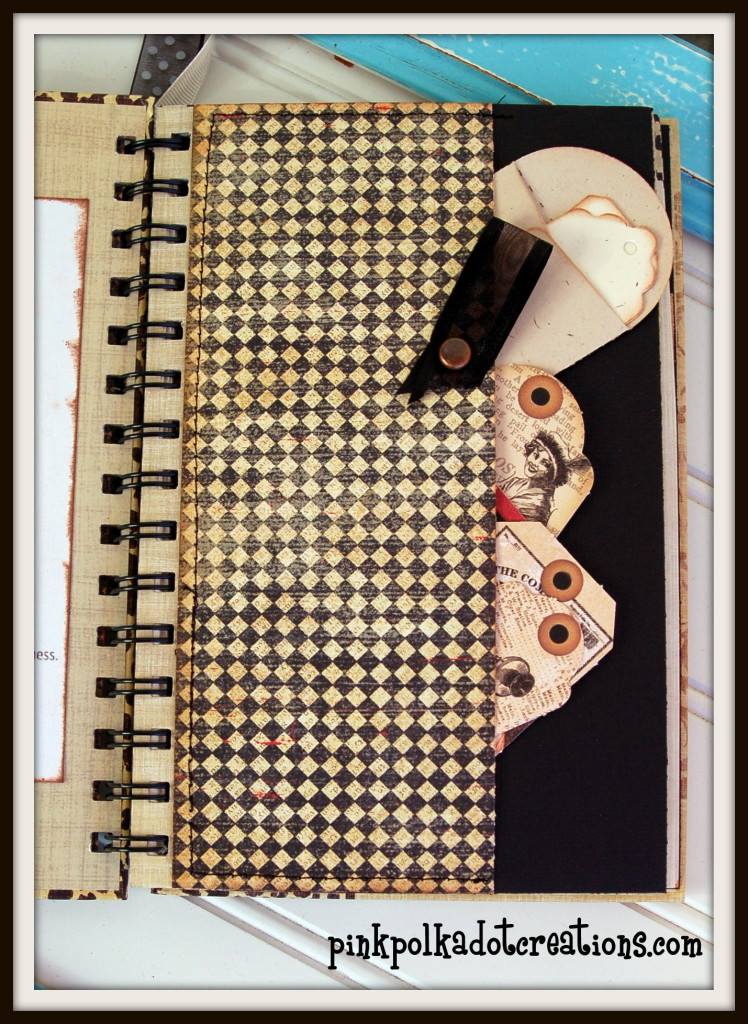 Then I put another pocket in the very back with some journaling pages, larger tags,  and paper clip flags.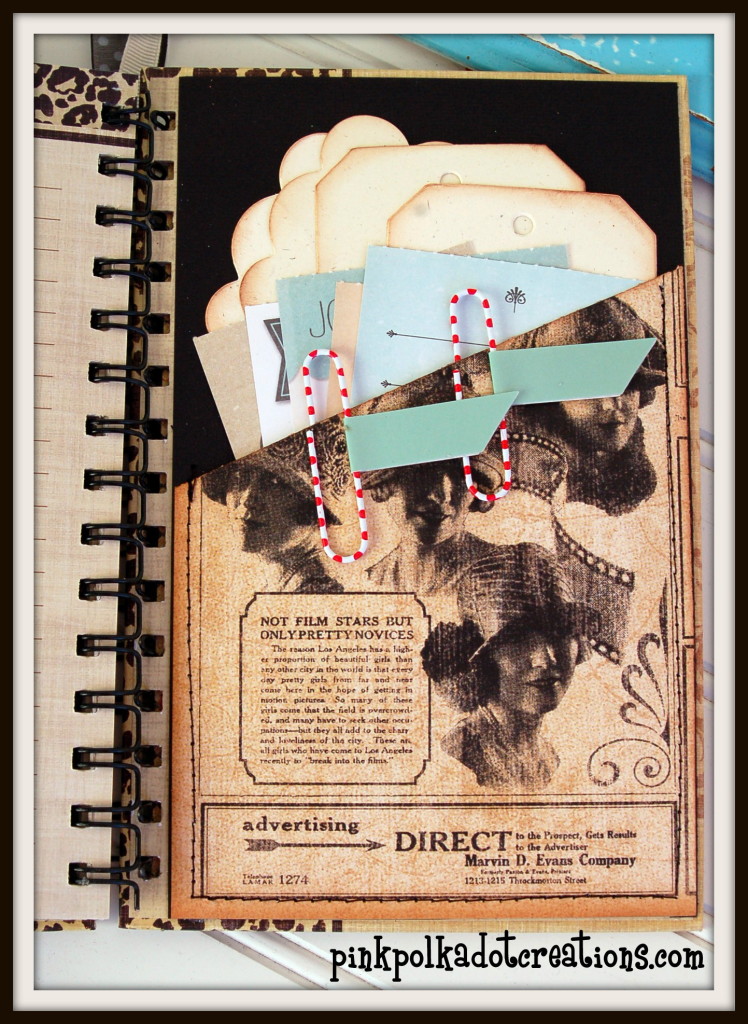 So now I am ready to "smash" some of my ideas, pictures, invites, ticket stubs, or anything from the junk drawer into my new "Smash Book".  This is my kind of journaling and organizing!
So what would you "Smash"?
I hope that you all have a great day today and that you find joy and peace in the things that you do!
Love Ya!