I saw these made up at a boutique last fall, and thought what a cute idea it would be for my three granddaughters!  They love to dress up and pretend that they are princesses, so I thought they might love to play in these little tutu's.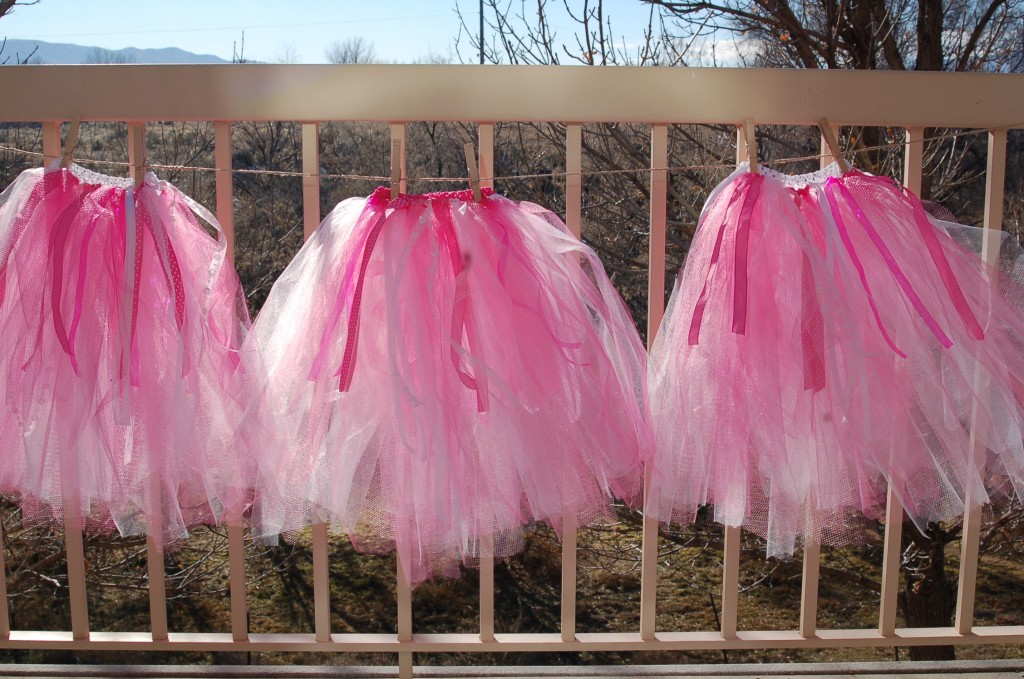 They were really fun to make and you could do any color combination that you would like. There is also no sewing involved!  So, who wants to make a tutu?
First, you will need one of these stretchy elastic headbands or you can just buy the elastic and make it into a headband.  I found white and pink ones.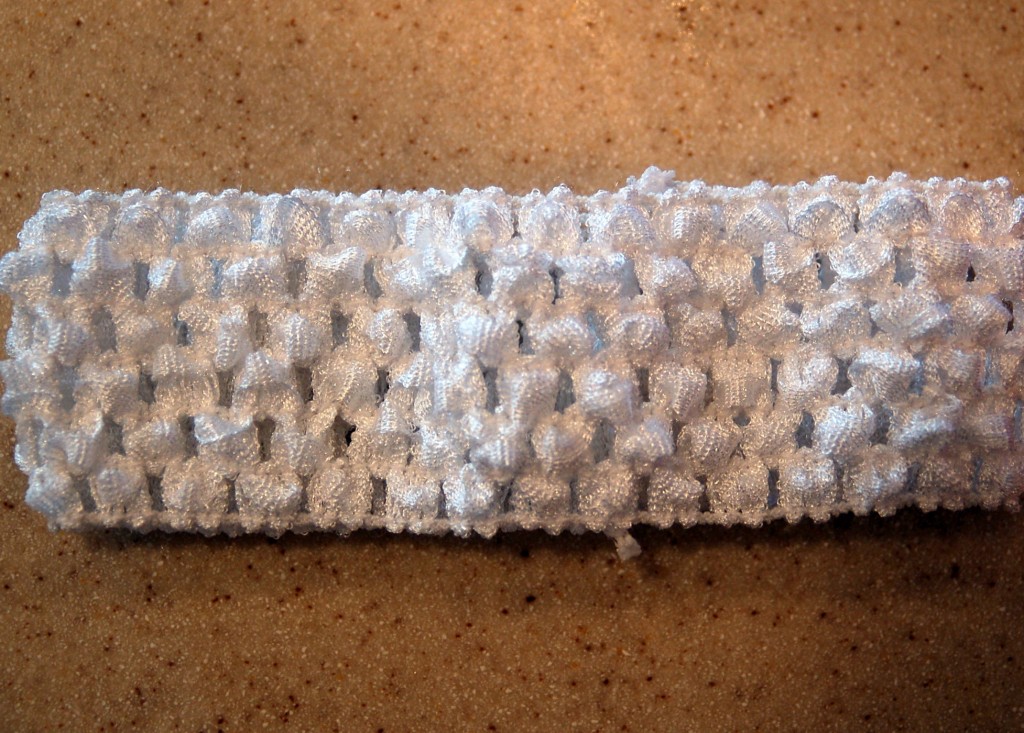 Then you need whatever color tulle you like.  I chose white, light pink, and dark pink.  I just used the tulle that comes on a bolt and all I had to do is cut the lengths that I needed.   My granddaughters are still fairly small, so I used a 36 inch length and when they are tied they are about 17 inches long.  The skirts are also are pretty full, so they are not quite that long when they are wearing them.   You can make them as long or as short as you would like.  Fold the length of tulle in half and put the loop through one of the holes like this: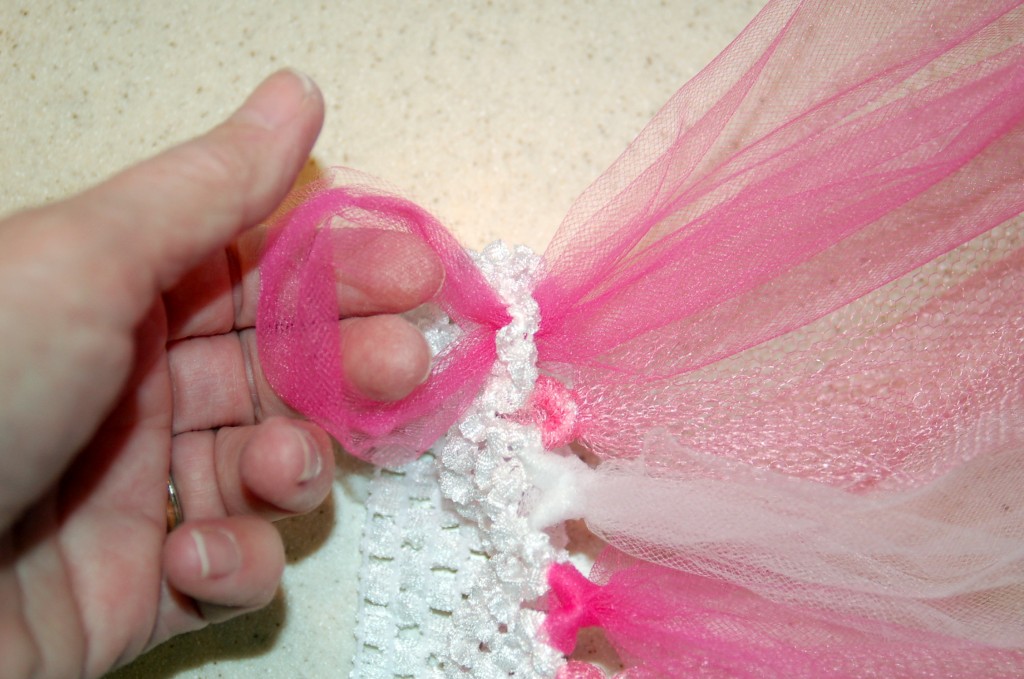 Then put the ends, through the loop: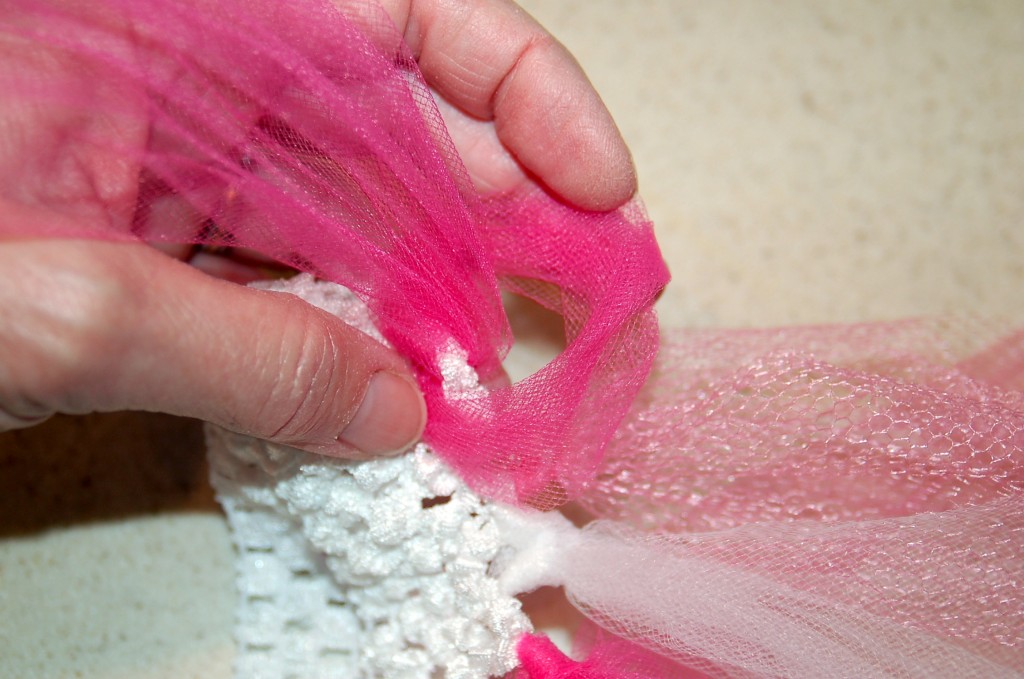 and pull tight like so.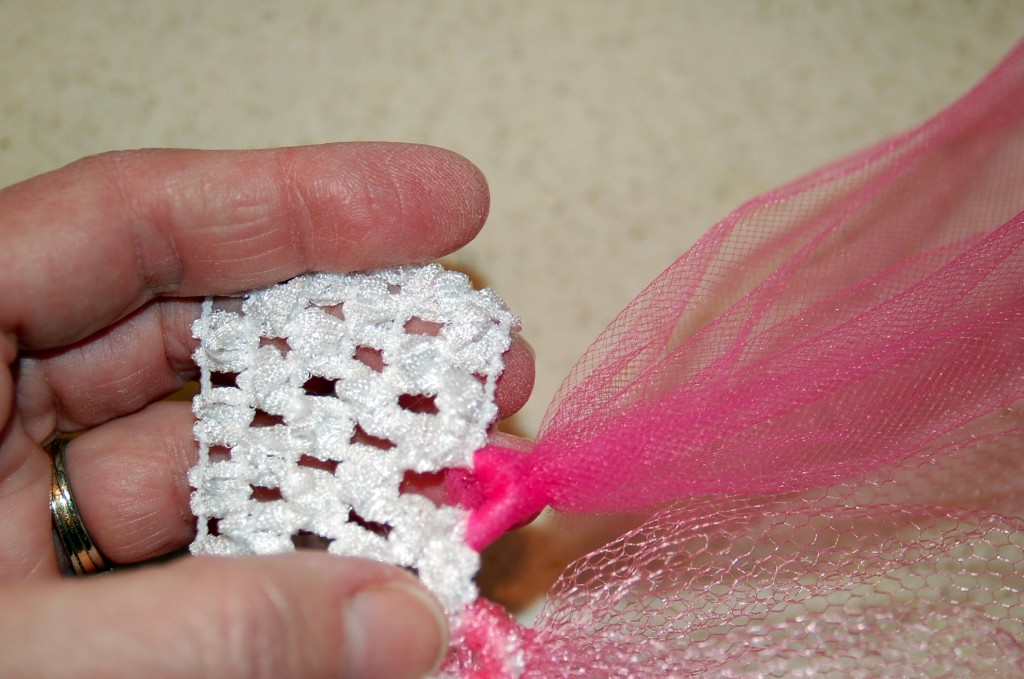 I skipped every other hole and tied a different color in it,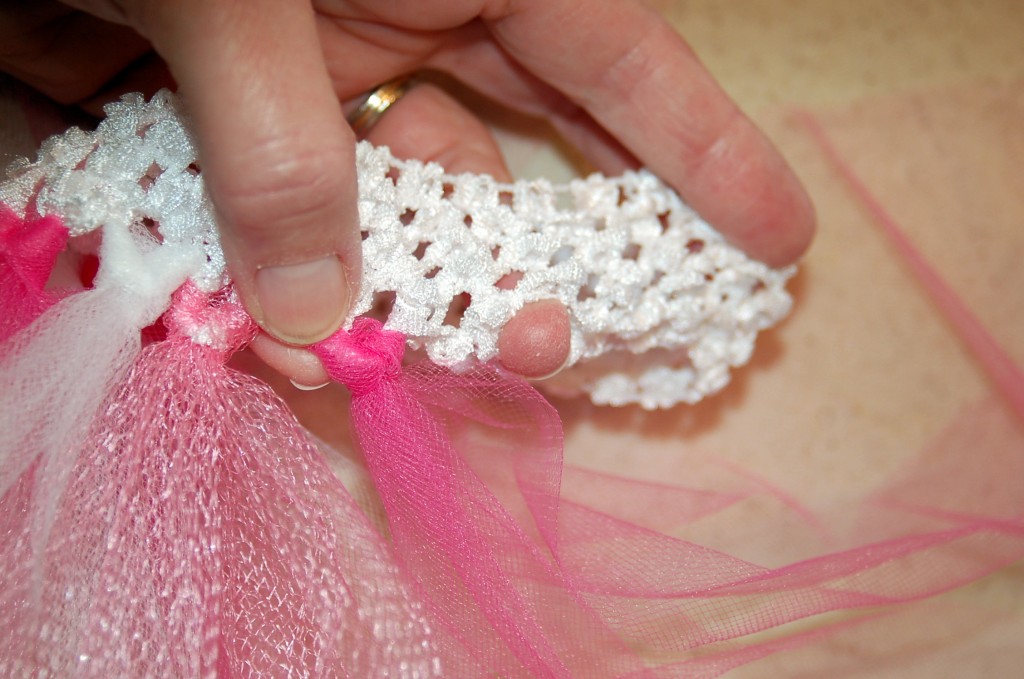 repeating until I had gone all the way around.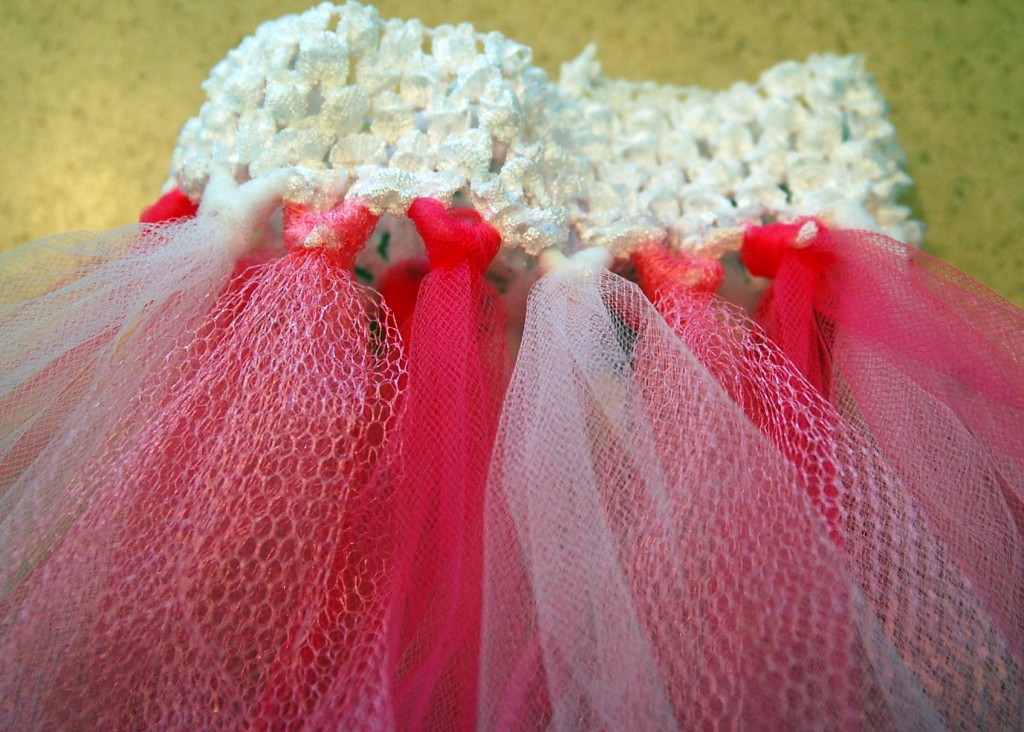 Then do one more row of tulle.  I went directly above the first row and tied the same color as I had on the bottom row.  You can mix it up if you wanted to, but I like the look of the colors being a little bit more grouped.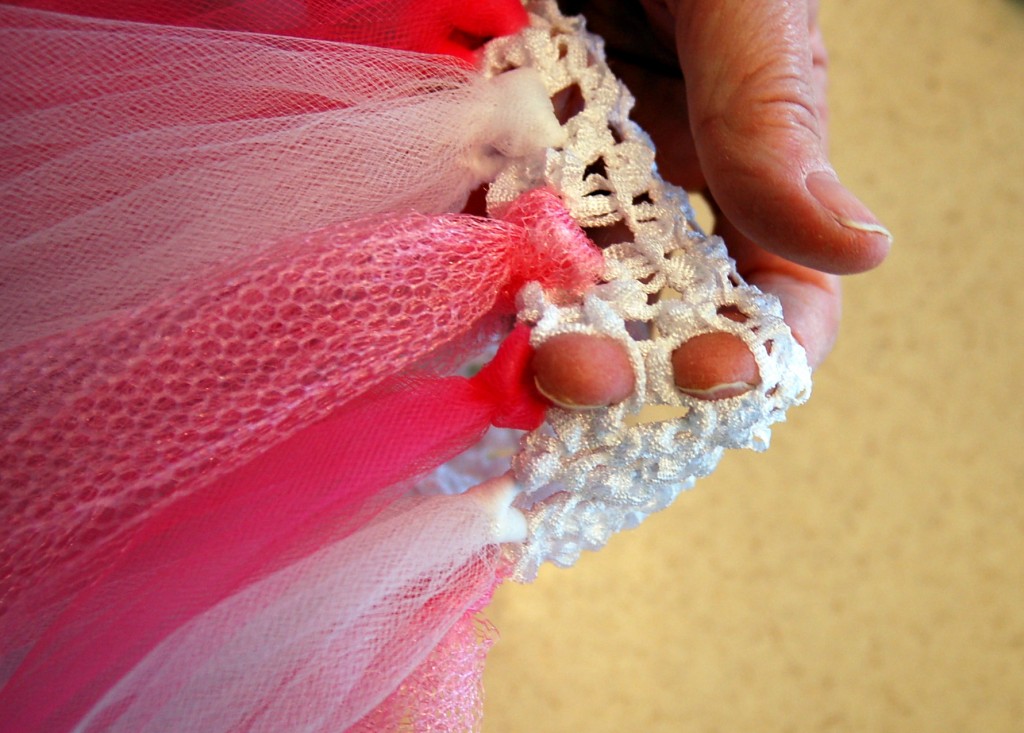 Then I went in between the rows of tulle and tied different lengths and colors of ribbon the same way as I had tied the tulle.  Tie the ribbons all the way around mixing the different ribbons as you go.  You could add flowers or beads or buttons on the ribbons at this point but I felt like these were great just the way they were.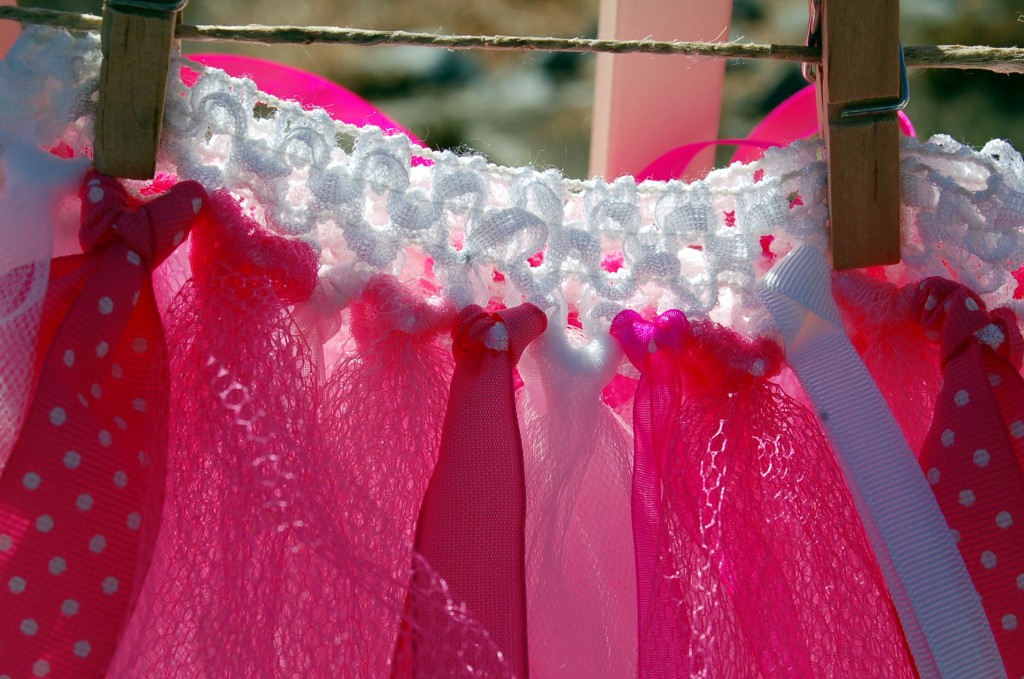 So cute and no sewing!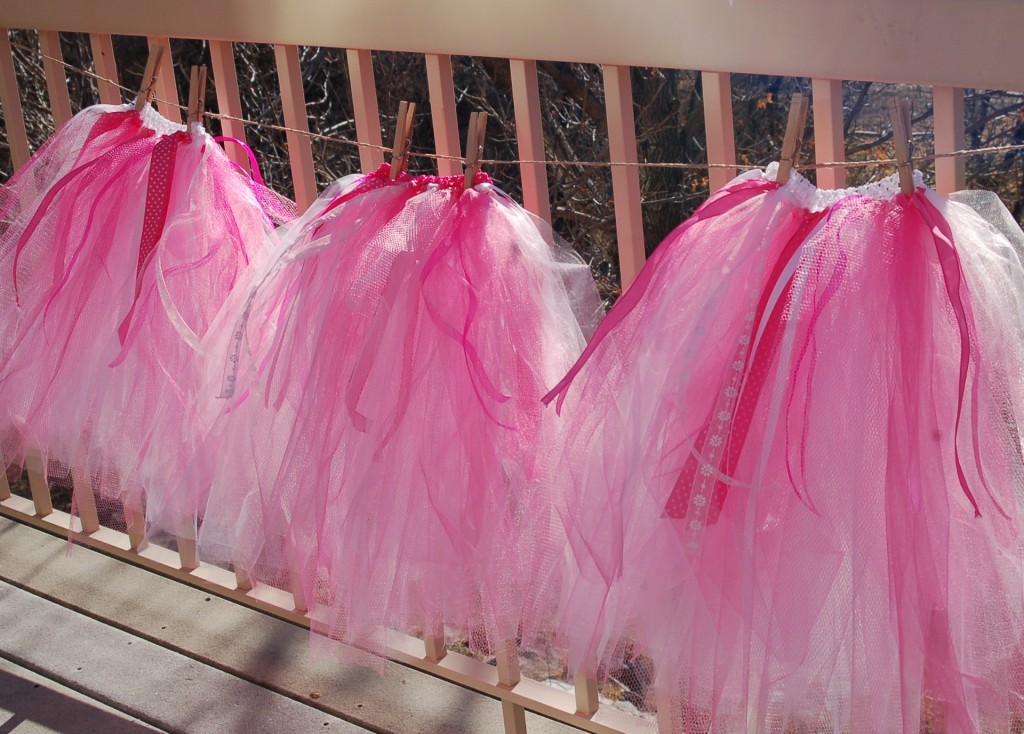 We are going to have a Princess Tea Party this week, so I will show you what they look like on the little girls after we have our party.