Marquee letters are all the rage right now, so when I saw this lighted Marqee letter kit at Michaels, I wanted to try it out! This kit if made by Heidi Swapp so you know that it is going to be good quality and one of the latest trends!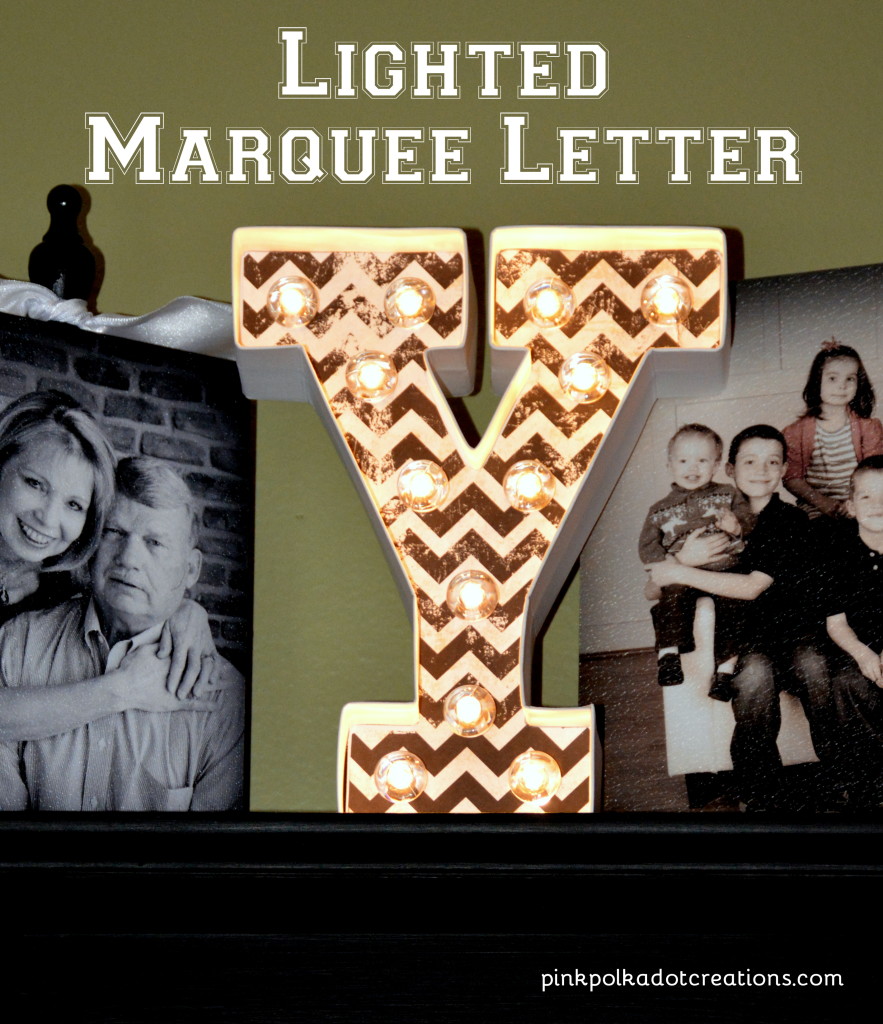 It would be fun to spell out a word with these. They are battery operated, so you can set them up on a shelf without worrying about a plug!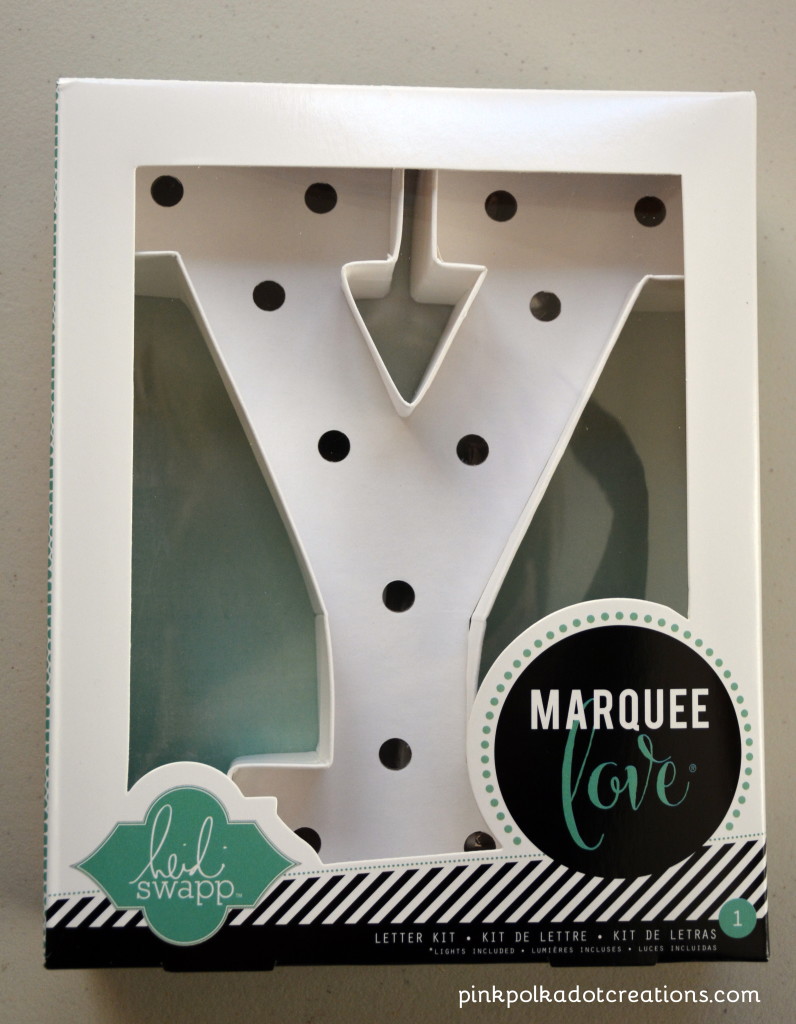 This kit comes complete with lights, the cute bulbs and a template to cut your background letter and punch the holes in the right place. You could paint the letter or you could use washi tape to decorate your letter, there are a lot of options that you could choose to do with these fun letters!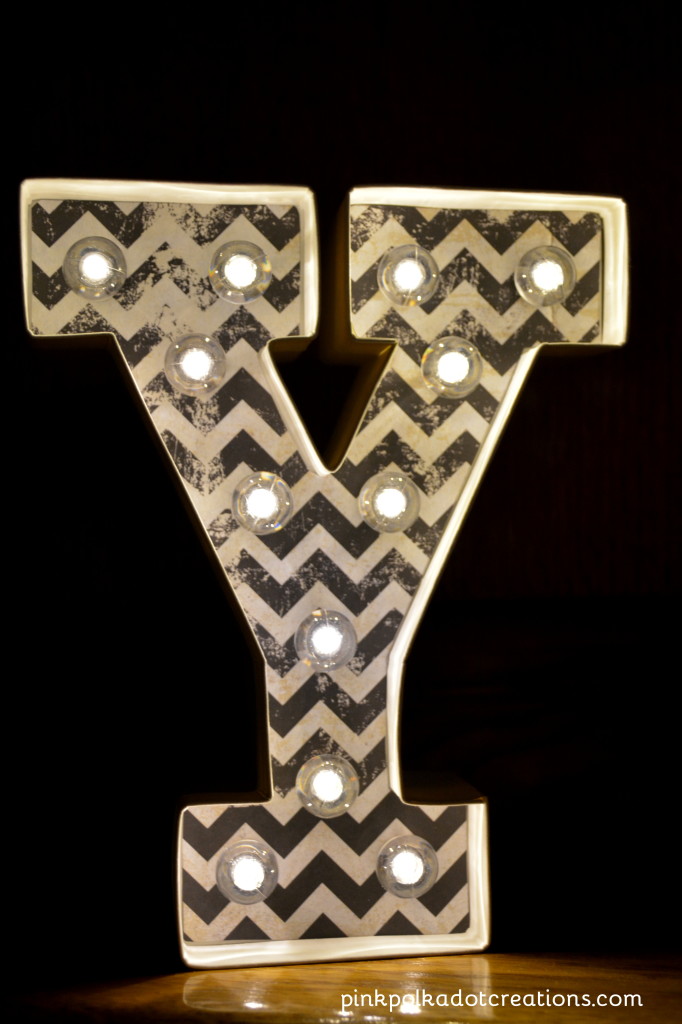 I used a fun scrapbook paper with the black chevron pattern. I thought that this would go cute with my black and white pictures that I have on a shelf in my office.
But… one of my granddaughters asked me why I had a "BYU" letter on my shelf? She is a big Utah Fan and could not believe that I had a "Y" in my office. :)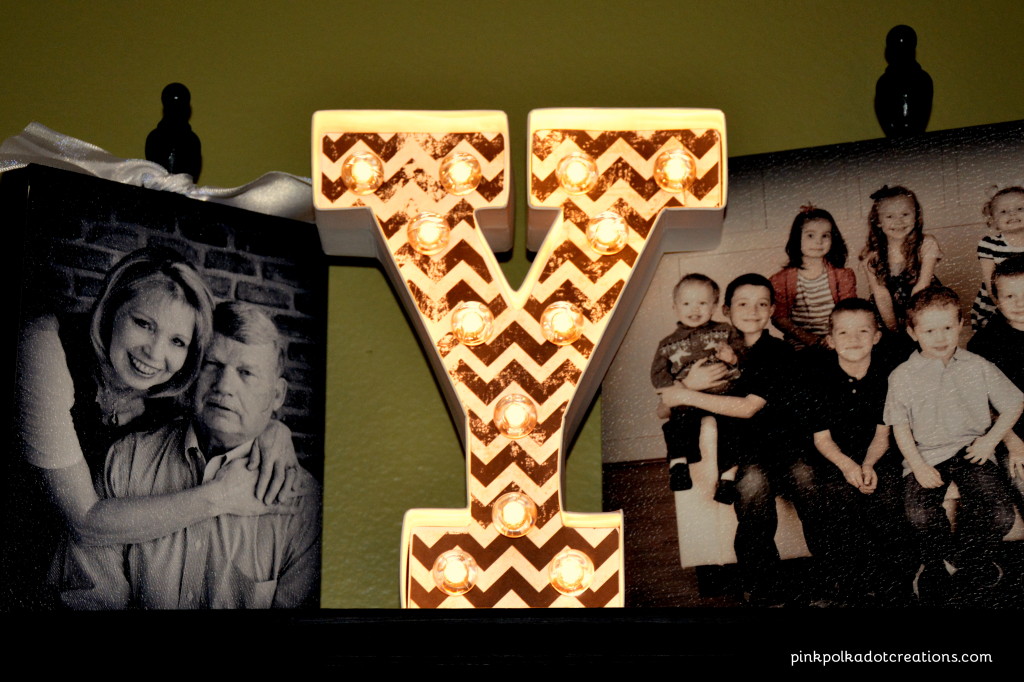 This is what it looks like up high on my shelf all lighted up! I love that it is lighted…I have this thing for lights! :) I would have Christmas lights up all year long if I could!
These marquee letters would be fun to spell out a child's name, or a word sentiment like love, joy, happiness, etc. or you can just do a one letter initial as I have done. If you put the paper in your letter as I did, you can always change out the paper from time to time and make a completely different look or different color!
What would you spell if you made some marquee letters?
Hope you have a Wacky Wednesday…do something to make it wacky…and make all those around you smile!