I had the opportunity to attend a Blogging event at Poppy seed Projects yesterday and it was so much fun.  Thank you Tauni, at Snap for arranging this fun event!  We got to go to their store and shop and they had a fun project for the little kids where they made a turkey with their hand print on a cute little wooden plaque .
I bought this darling vinyl and I knew exactly where I was going to put it when I got home!
I love this saying because it reminds me that we can have fun with Christmas and be Merry, yet we also need to have those silent, quiet, reflective times to remember why we are even celebrating this holiday.  Perfect!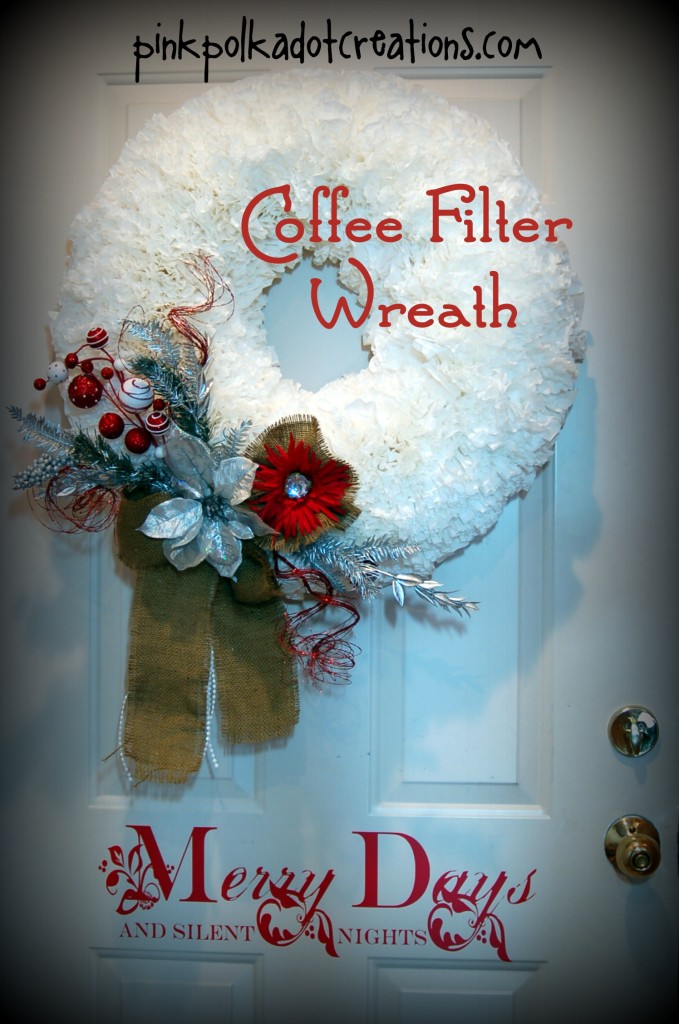 I paired it up with this coffee filter wreath that I made last year and I put it on my back door where I can see it every time I am coming and going out of my house!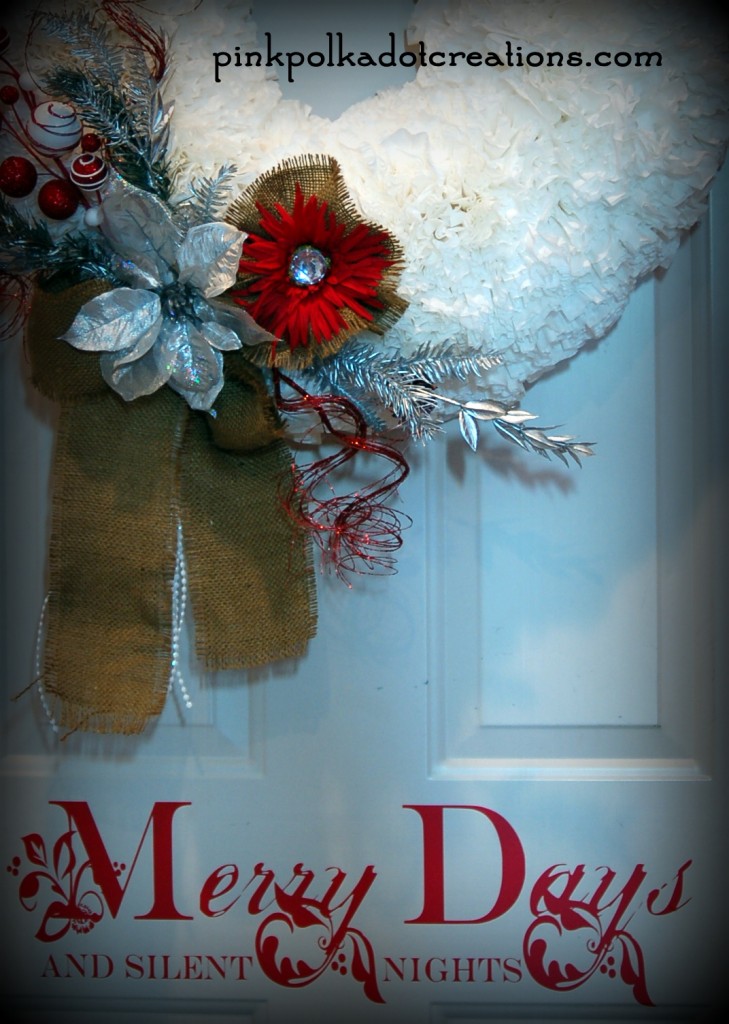 I was going to hang this wreath with a door hanger, but found out that the door was too tight and it would not fit! So, I decided just to hot glue a bunch of magnets to the back of this wreath and it works like a charm!  I did not have to put a messy hanger of any kind on my door and I could place my wreath anywhere that I wanted it!  Perfect! (again)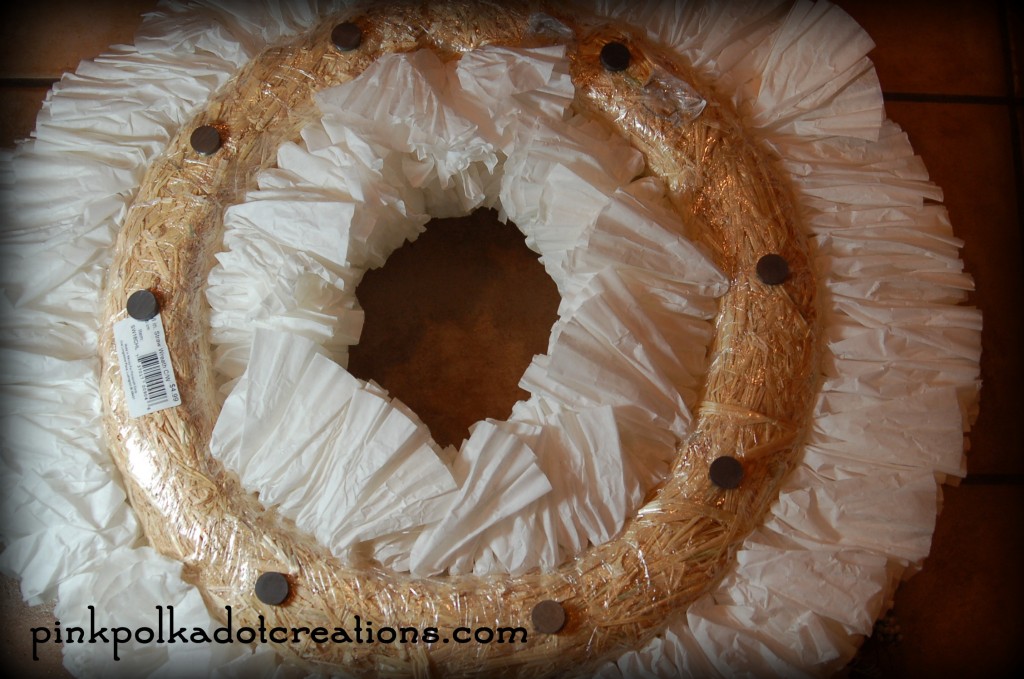 Poppyseed Projects is having a great sale this weekend for Black Friday.  Be sure to check it out!  They also have an online store, so anyone can take advantage of this!  Yippee!
 I have been putting up all of my Christmas decorations this last few days.  I had a few of my grand kids over on Saturday and they helped me haul all of the boxes up from the downstairs, they vacuumed and dusted my stairs and then we started putting out all of the decorations.  We got a lot done and they were such good helpers!  We had Christmas music playing and we had some yummy hot chocolate and cookies while we worked.  It was really fun.  Thanks kids!   I am hoping to finish up all of my decorating today.  I just have to put the train under the tree and then decorate my kitchen, so I am getting there!
Have any of you started decorating yet?  I usually wait until Thanksgiving day to start, but since this is our off year for Thanksgiving, I decided I would get it done while I still had some helpers in town!  :)
Have a great day everyone!  Love Ya!