When I did the visiting teaching handout for this month I pictured it with a painted mason jar.  These are so easy to make and all you need is a bottle and some spray paint and of course some cute ribbon!  These are perfect for a vase for flowers from your garden or a bunch from the grocery store. I just went outside in my yard and picked these Shasta Daisies, I had the jars, ribbon and paint so this project cost me nothing out of pocket to make.  Bonus!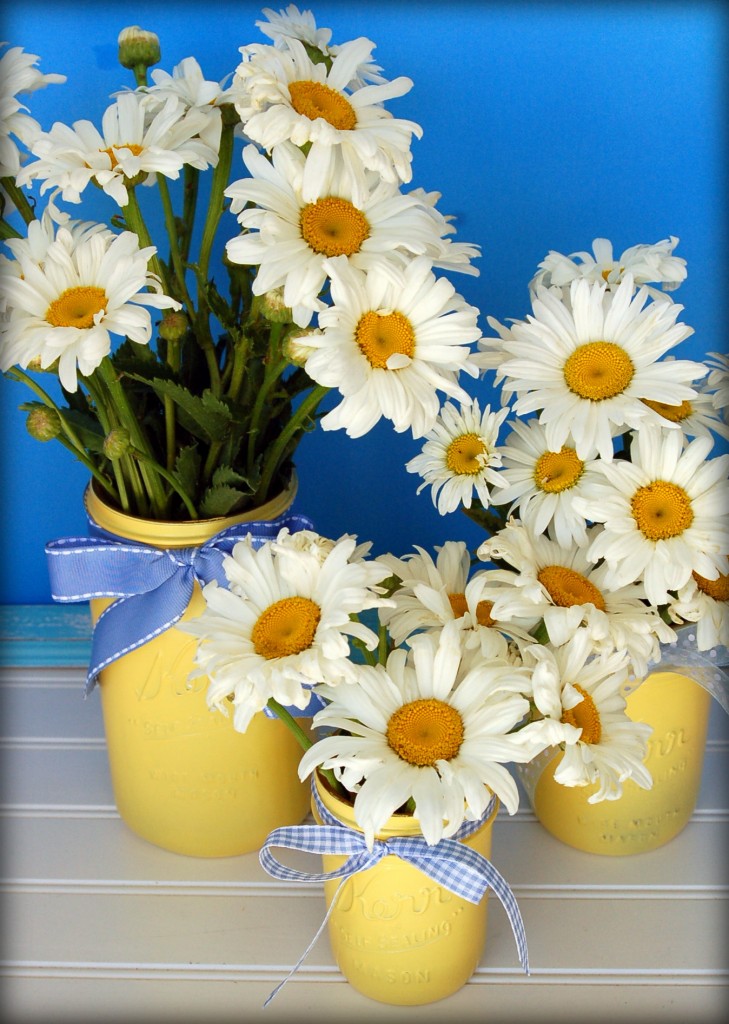 All you do is turn the bottles upside down so the paint does not get inside.  (Spray paint will kill your flowers if it is on the inside!)  Trust me, this is from the voice of experience:)  This yellow color that I used is Rust-o-leum Summer Squash.  Spray 2-3 light coats of paint, let them dry good and you are good to go!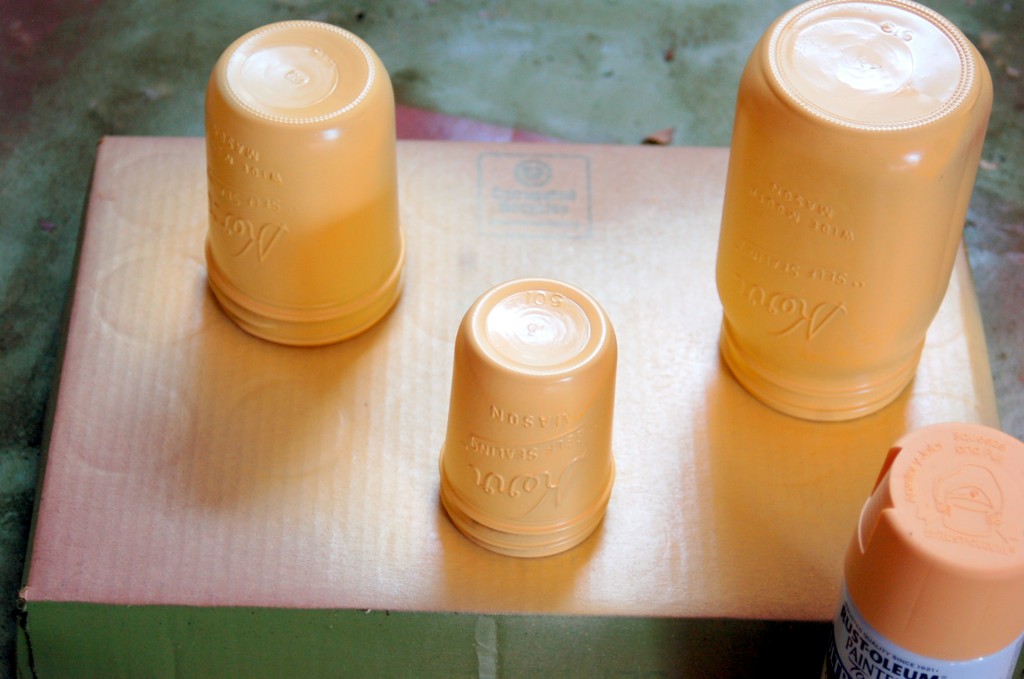 Don't they look so pretty all in a row!  I did a quart, pint, and 1/2 pint mason jars for this little collection.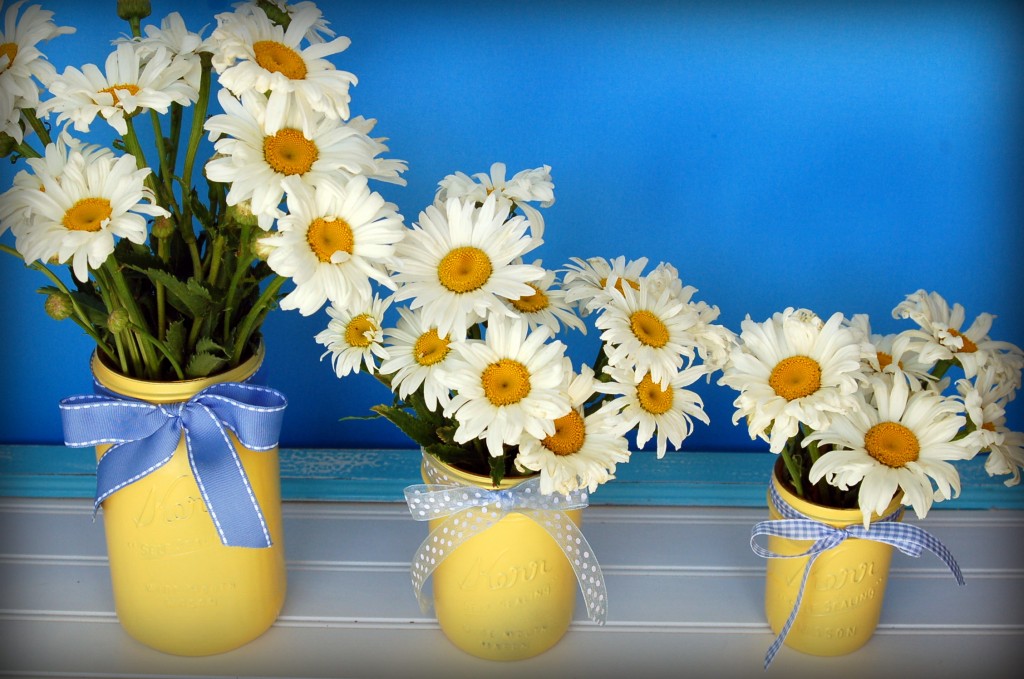 Tie a cute bow and fill with your favorite flowers for a quick pick-me-up, a thank you gift, an I'm thinking about you gift, or of course a birthday gift.
These make great, easy, inexpensive table centerpieces or decorations for a party or get together.  I am sure that you could think of a "Bunch" (get it?) of ways to use these jar vases.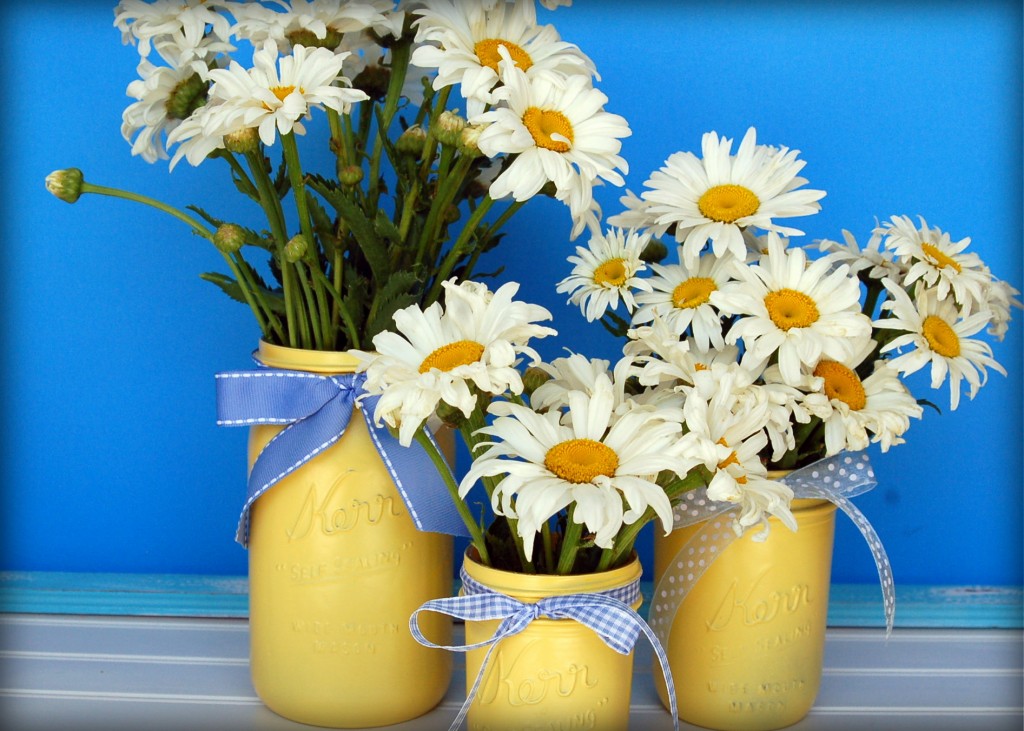 Happy Friday everyone!  I hope you all have a great weekend!