Oh my Goodness, Oh my Goodness!
I would like to introduce the two newest members of my family!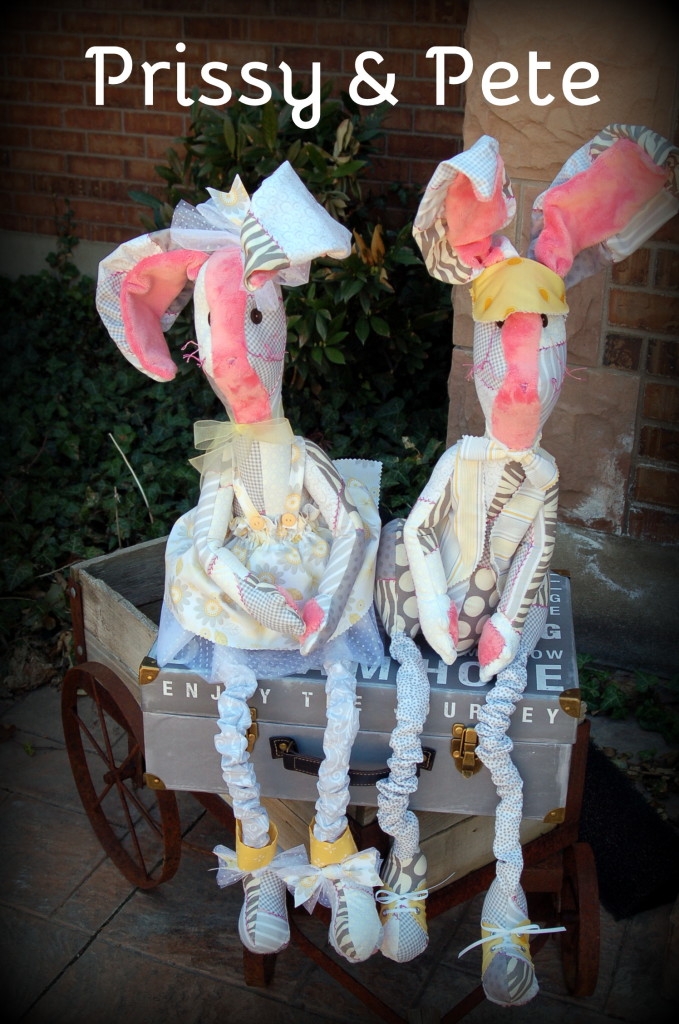 I got my patchwork bunnies done and it is still a couple of weeks away til Easter! These two little bunnies are so darling with their patchwork bodies and bendable legs, ears and arms. (They are truly an heirloom that my kids had darn well better fight over when I'm gone…Just kidding…kind of!)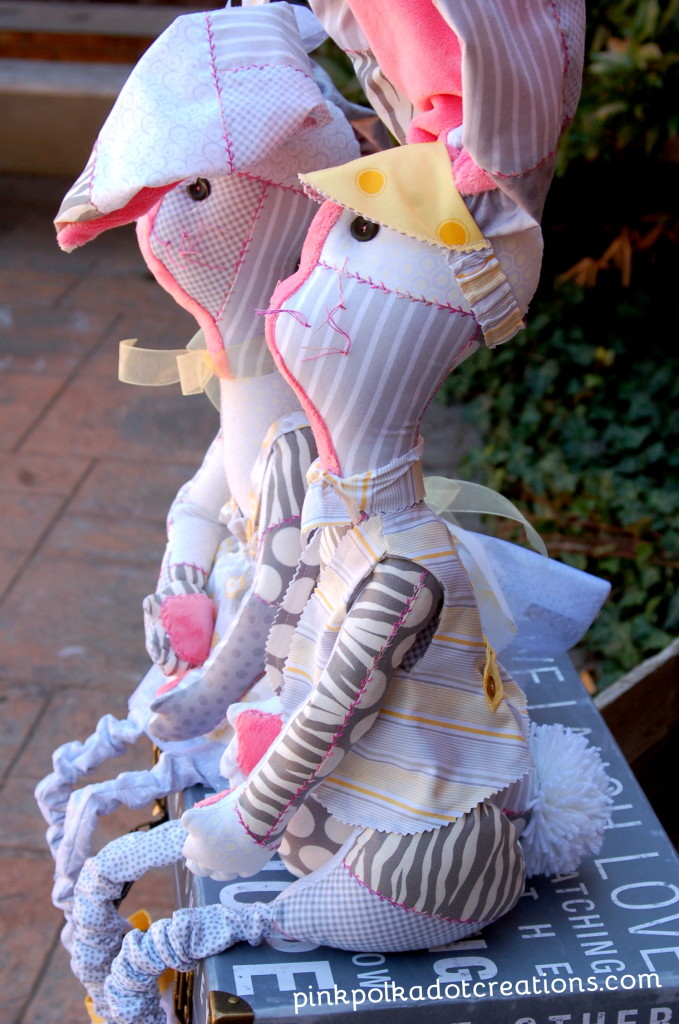 The back of these are as cute as the front! Love those tails.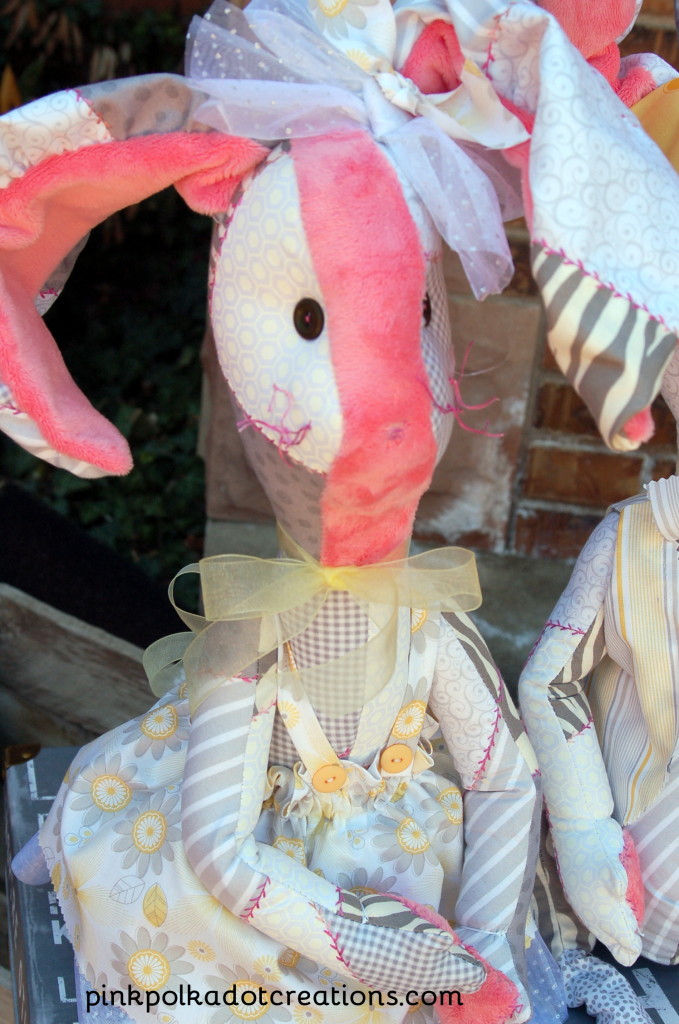 Meet Prissy, she is all girl with her bows and frilly skirt!
And Pete with his striped vest and bow tie… looking quite dapper in his cap!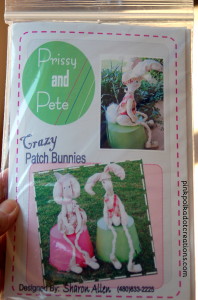 This is the pattern that I used. I got it in a quilt shop in the Mesa/Gilbert area. It is a Sharon Allen pattern, but she does not have a website.
This project is very time consuming! I think I spent almost an entire week making these! And that was for many hours each day, but they are so cute that I guess it was worth all the work and the time!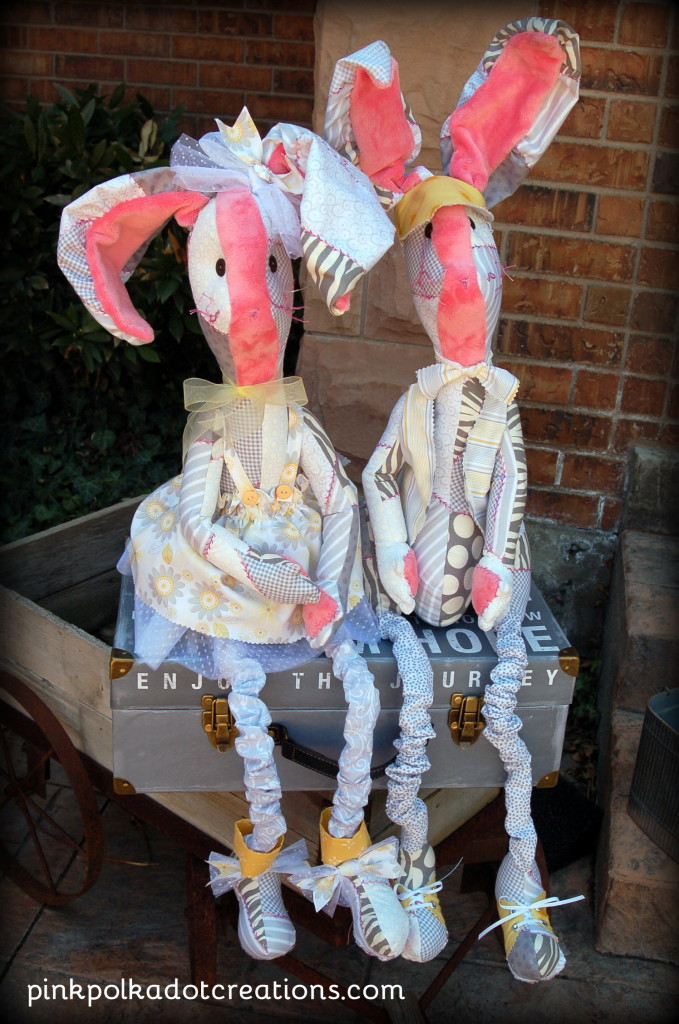 So for the moment, these two are my welcoming committee out on my front porch!
But they will have a special place inside…so they don't get too cold at night! :)
Prissy and Pete are so cute that I might have a hard time putting them away after Easter, they just might become a permanent fixture in my living room in my blue cupboard!
Do any of you have a project that took a long time to make, that you just want everyone to see, this one is mine! :)
Thanks for Visiting! Love Ya!
Keep in touch…Like on Facebook and Pinterest