We just had family pictures taken and I wanted to try the new photo blocks that look like a canvas print, and I absolutely loved the results!  They are easy, inexpensive and fun to make!  These would make great gifts for weddings, birthdays, new babies, Mothers' Day, Fathers' Day, Halloween, Easter, etc, etc., etc. :)
So who wants to make a photo block?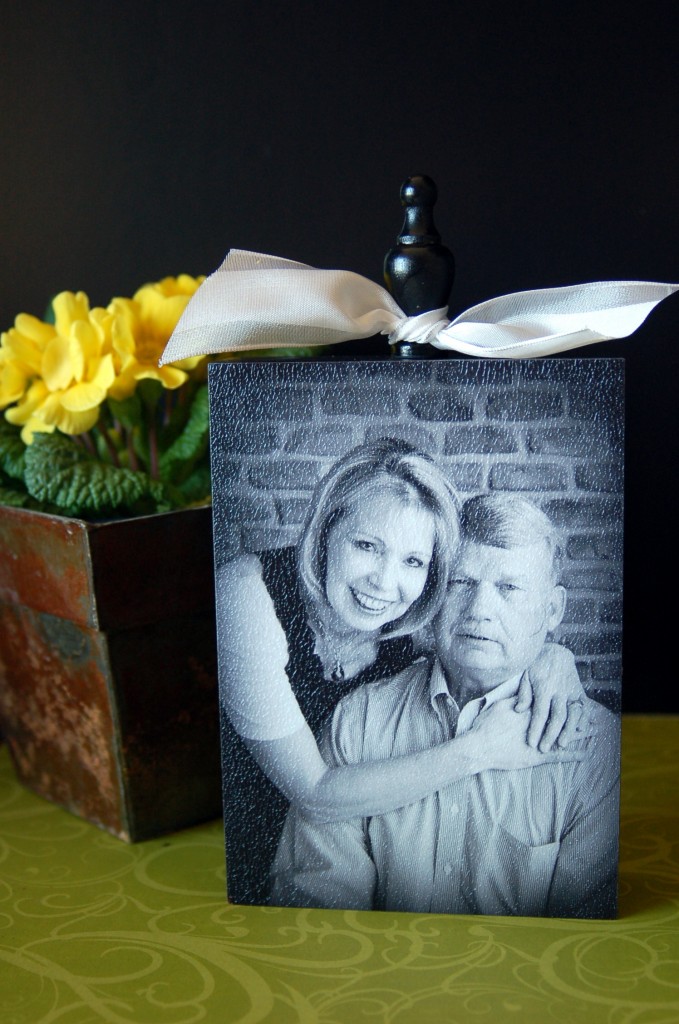 Paint your block, plaque, or box sign.  I got this block at The Wood Connection, it is a       5″ x 7″ size but you can use whatever size your photo is.  You can use any wood piece that fits your picture.  This block is just a 2″ x 6″ plank cut to size. This block has a hole drilled in the top to insert the finial, but just plain blocks are cute too.
After the paint is dry, seal the wood with a glossy or matte sealer.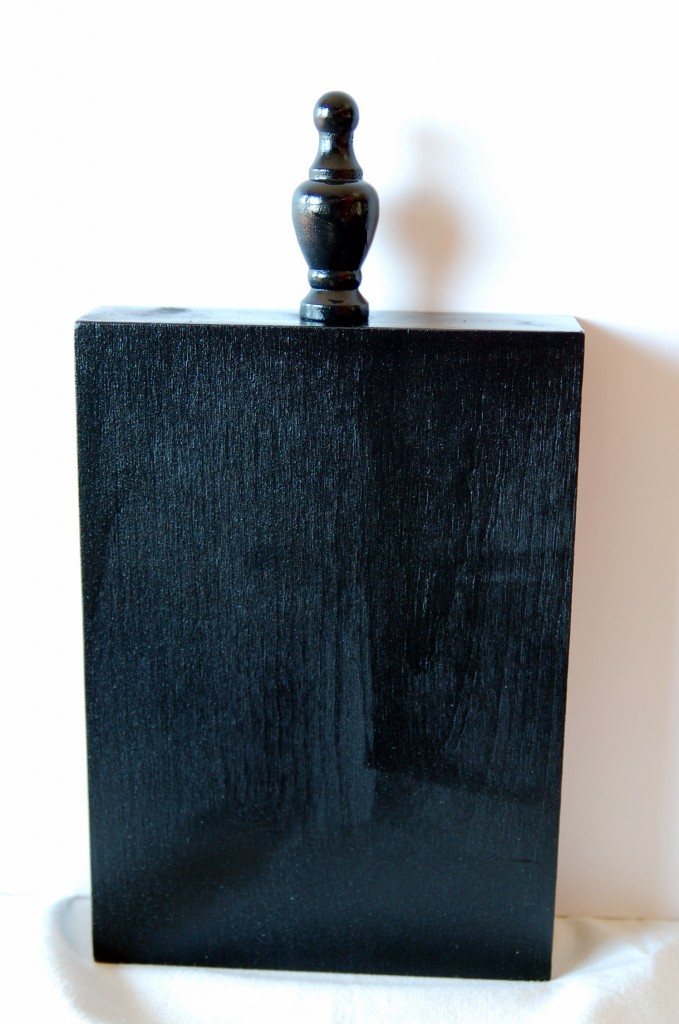 Have your photo printed on luster not glossy photo paper.
Put clear drying wood glue (not the yellow kind) on the front of the wood; be sure to coat the edges well.  Smooth glue with a sponge brush.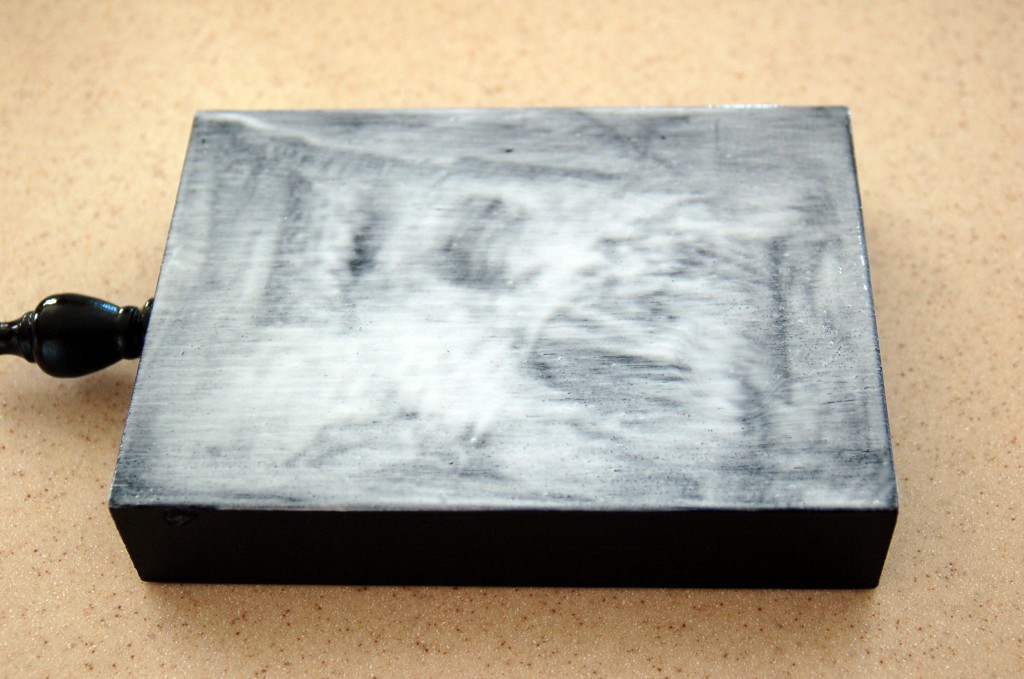 Place your photo on the wood. Smooth out any bubbles with a soft cloth.  Be sure to press  down the edges well.
Let dry for 25 minutes.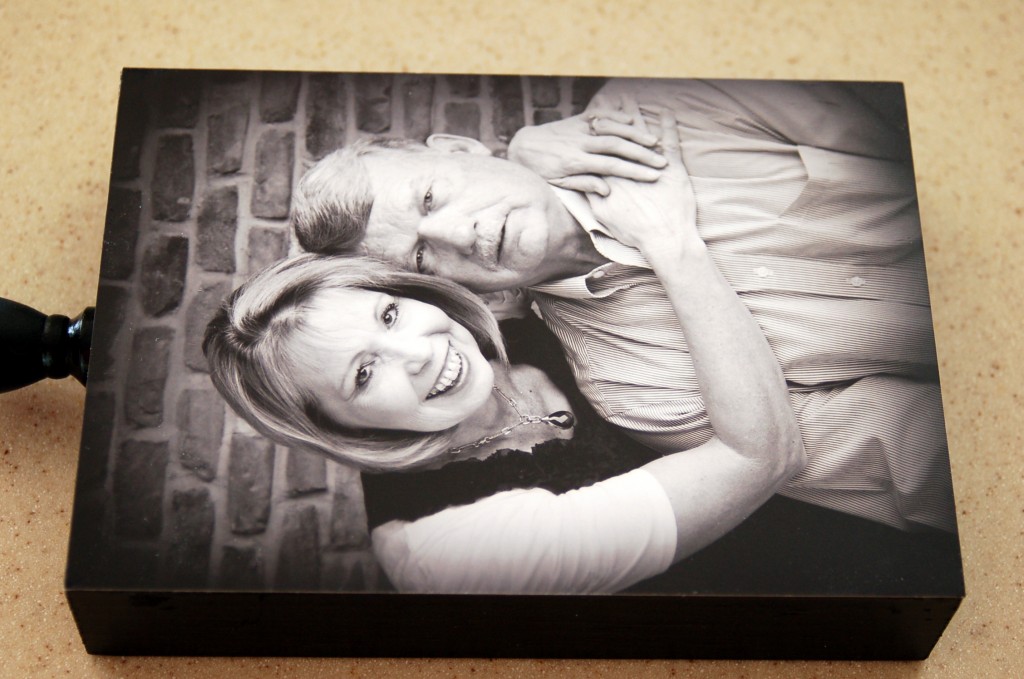 You need a small rolling foam brush to spread the texture cream.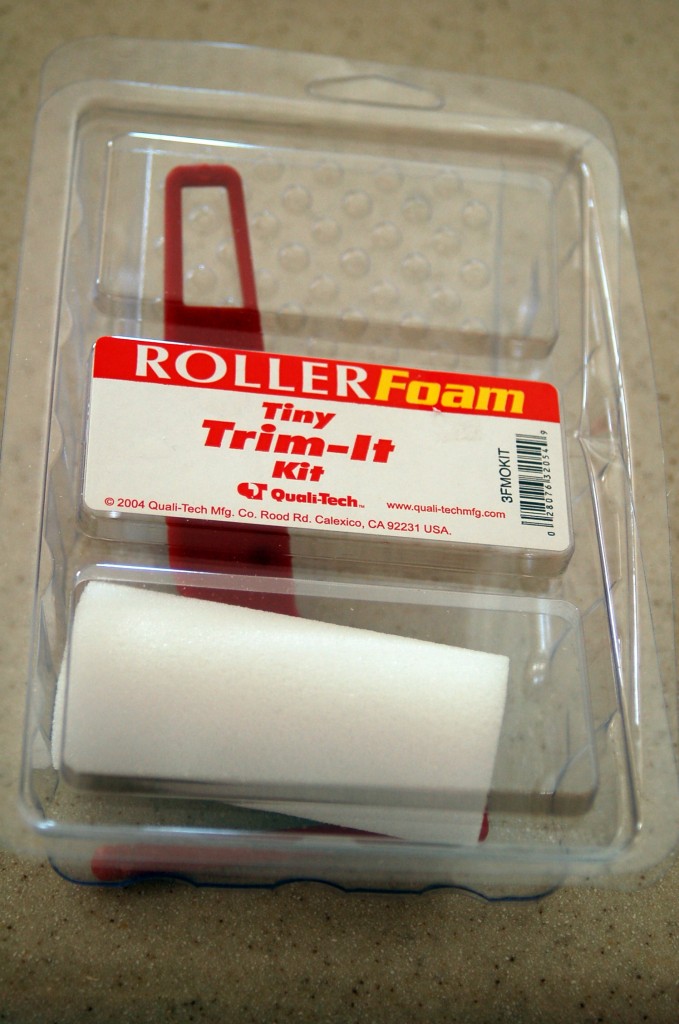 This is the photo texture cream that I used.  If you live in Utah, you can purchase this at either Wood Connection Stores.  If you want to order it online, one place is, poppyseedprojects.com.  Look under the craft supplies link.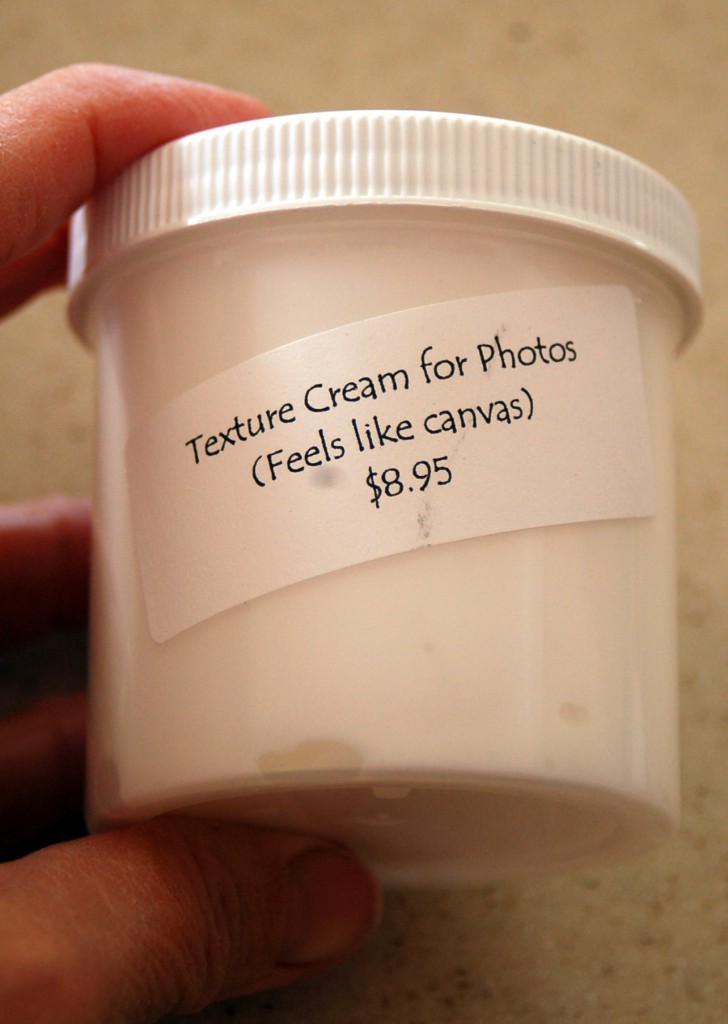 With a plastic spoon pour a small amount of the Texture Cream for photos onto your picture.  Quickly roll your textured rolling brush through the cream and evenly spread around the photo.
When using Photo Texture Cream observe the following precautions:  Keep away from eyes and skin.  Wear gloves when using.  If product contacts, skin, rinse immediately.  Keep out of reach of children when storing and using product.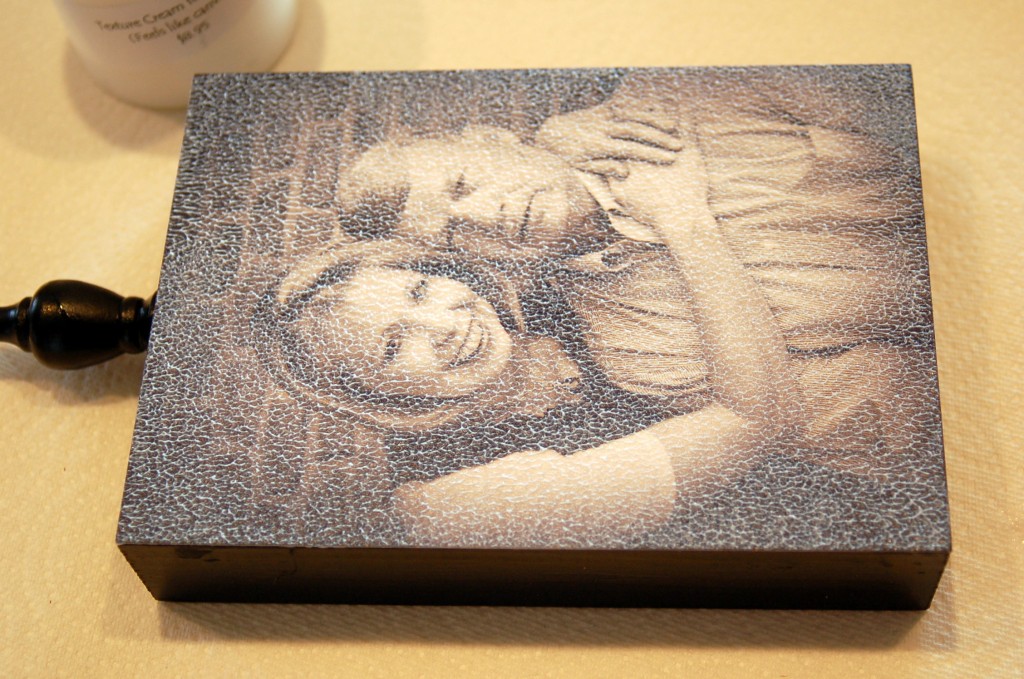 Dry and display.
I tied a ribbon on the finial, because as you know, ribbon makes everything a little bit cuter! I put mine up on a shelf in my office.  I love how it turned out and I actually went out and bought 2 more blocks to do some more pictures!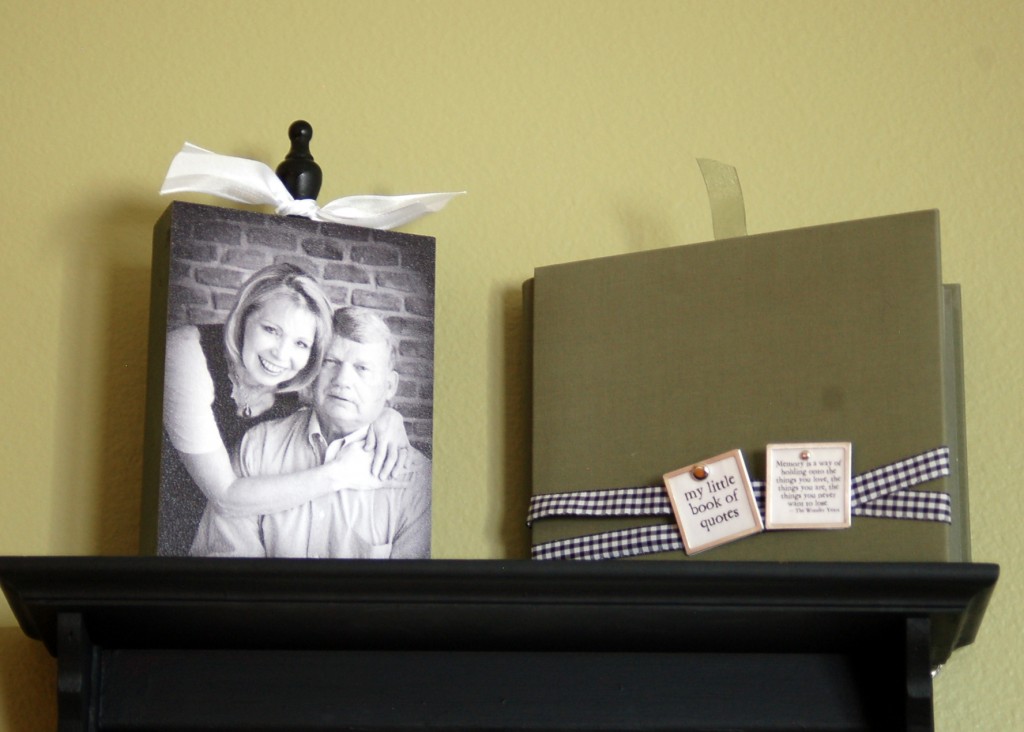 This would also be fun to use a print or saying to make these blocks!  I can think of many different quotes that I could use!  Oh the possibilities…