Medical update: I am getting a little bit stronger every day. I think the thing that fooled me the most was how weak I am and how little energy I have! I guess that is from the blood loss. I feel like my arm is getting a little bit stronger every day and my incision is healing well. The good news is that the numbness is slowly leaving…the bad news…I can now feel it! I still have my super glue on the top of the incision, but the bruising is almost gone. (My arm just looks a little bit dirty where the bruising is!) I can now start lifting 10 pounds, but I cannot yet rotate my arm outwards all the way. But all in all, I would say that I am doing super!
So, I still cannot do very many projects, but I would like to share one with you that I picked up at a little boutique during our town celebration: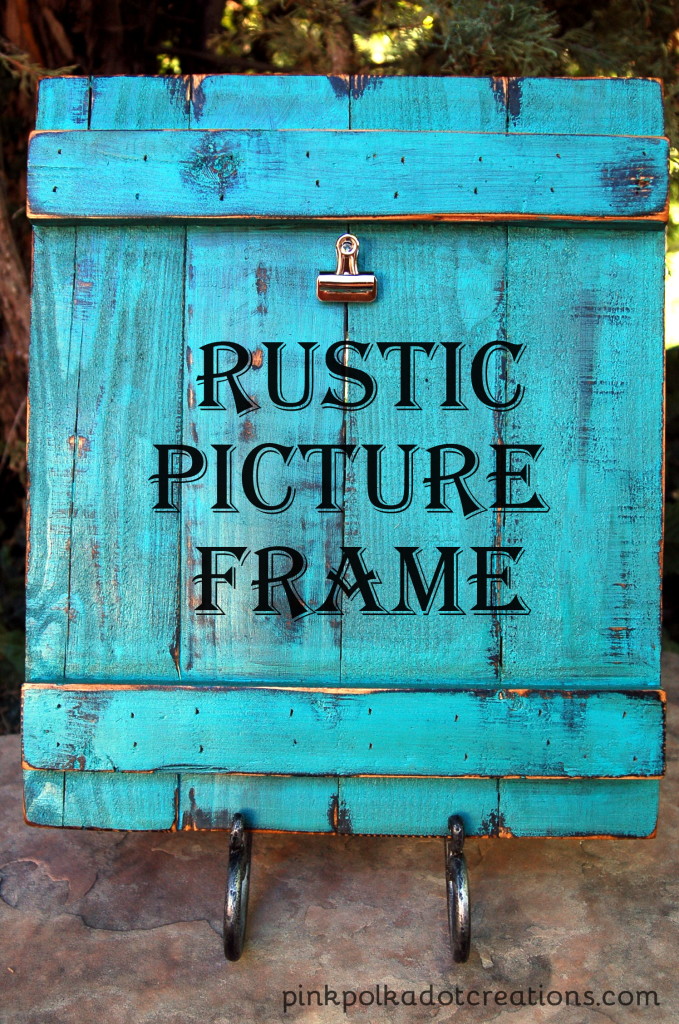 I love this frame with the little clip at the top! It is so easy to change out your picture! This would be perfect by your family calendar, or some place that you are always looking at, because you can change the picture every time you change the calendar!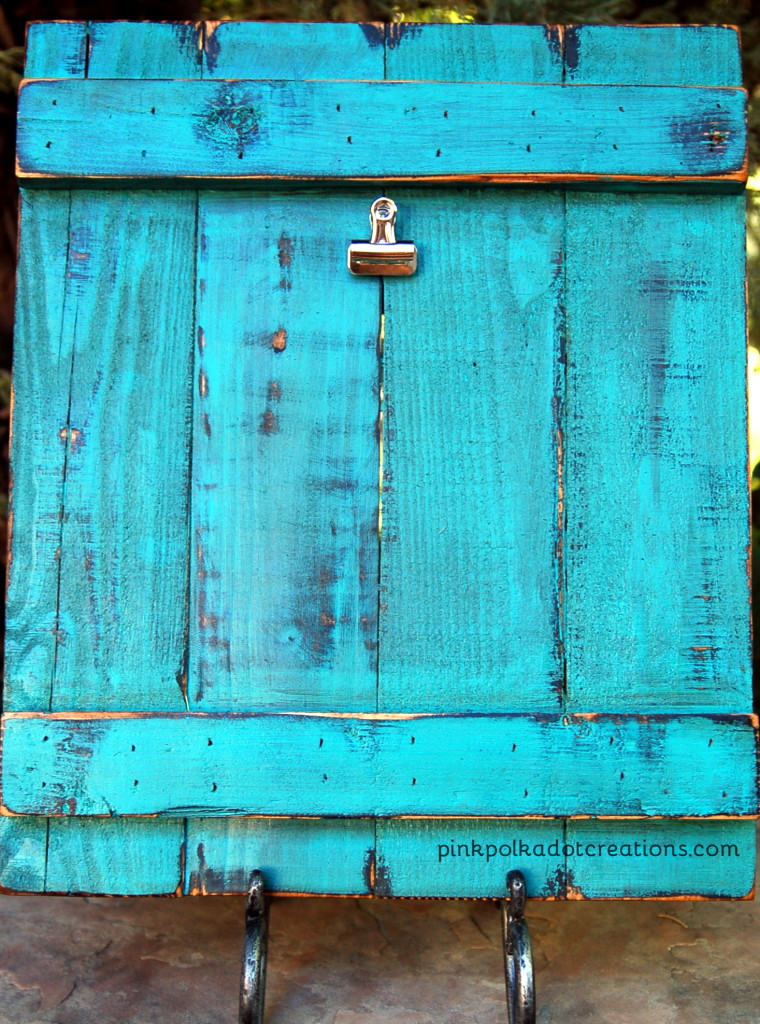 As I said, I did not make this, but it would be super easy to do.
You will need (4) 1 x 4 x 16 1/2″boards and (2) 1 x 2 x 13 1/2″
1-metal clip with hole+small screw
Small nails or staples
Lay the (4) 1 x 4 boards together side by side, then nail the (2) 1 x 2 boards across the top and the bottom 1 1/2 inches from the edge. Nail or staple in place. Paint color of your choice and distress the wood. Screw the clip in the center.
The frame that I purchased has a hanger on the back, but I will be putting mine on an easel in my living room, so I did not need the hanger.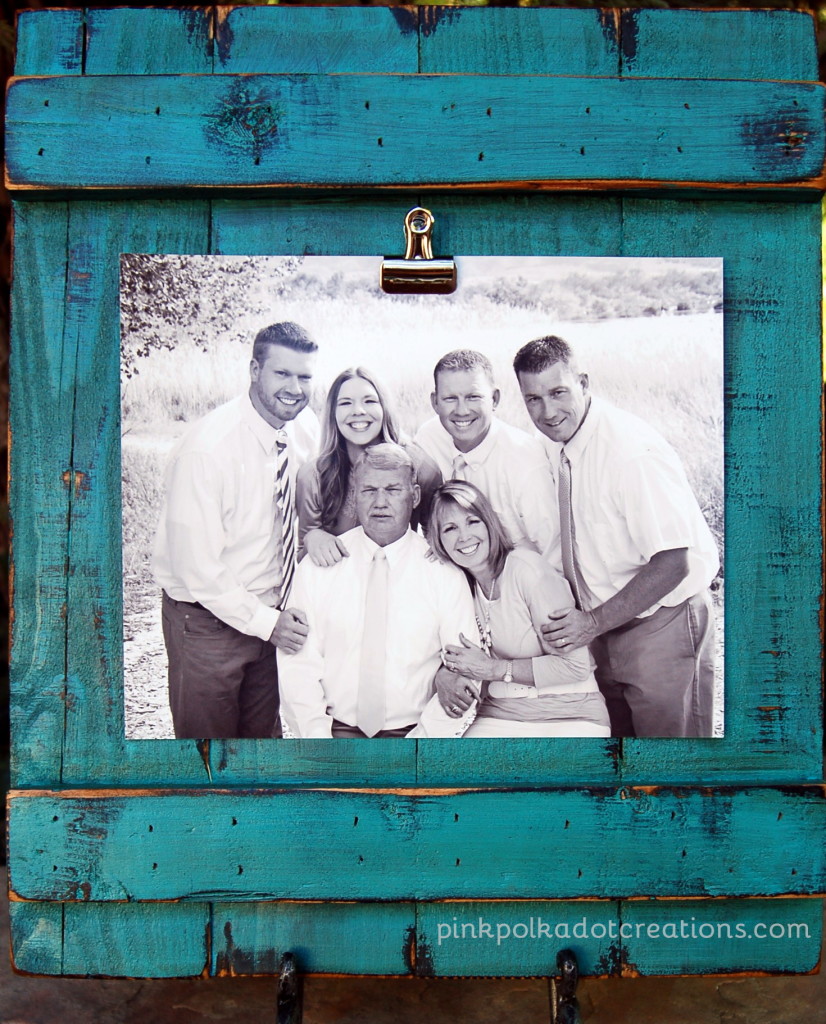 We just had a new family pictures taken and I love this photo of my immediate family! This was the only black and white picture that I had printed, because we were all color coordinated, but I am a BIG fan of black and white pictures!
(I am going to do a new photo wall, so I will show that later!)
This picture frame is a fun one, because you can use portrait or landscape photos (you will need to turn the frame for portrait pictures) and of course you can paint it to any color to match your home decor. These would be great gifts for any of you looking for Christmas ideas! (Did I just say Christmas?…I should be slapped!)
Thanks for visiting today!