I just spent some very fun days with my best friend at a Sewing Retreat! We went up to the cabin for a few days of S & S. (Sewing and Shopping!)
We started out by driving up the canyon and it was just beautiful…the leaves are starting to turn colors and the weather was gorgeous! We went to our new favorite quilt shop in Midway, Utah, called My Girlfriend's Quilt Shoppe. We got the fabric to start a new Vintage Christmas Quilt.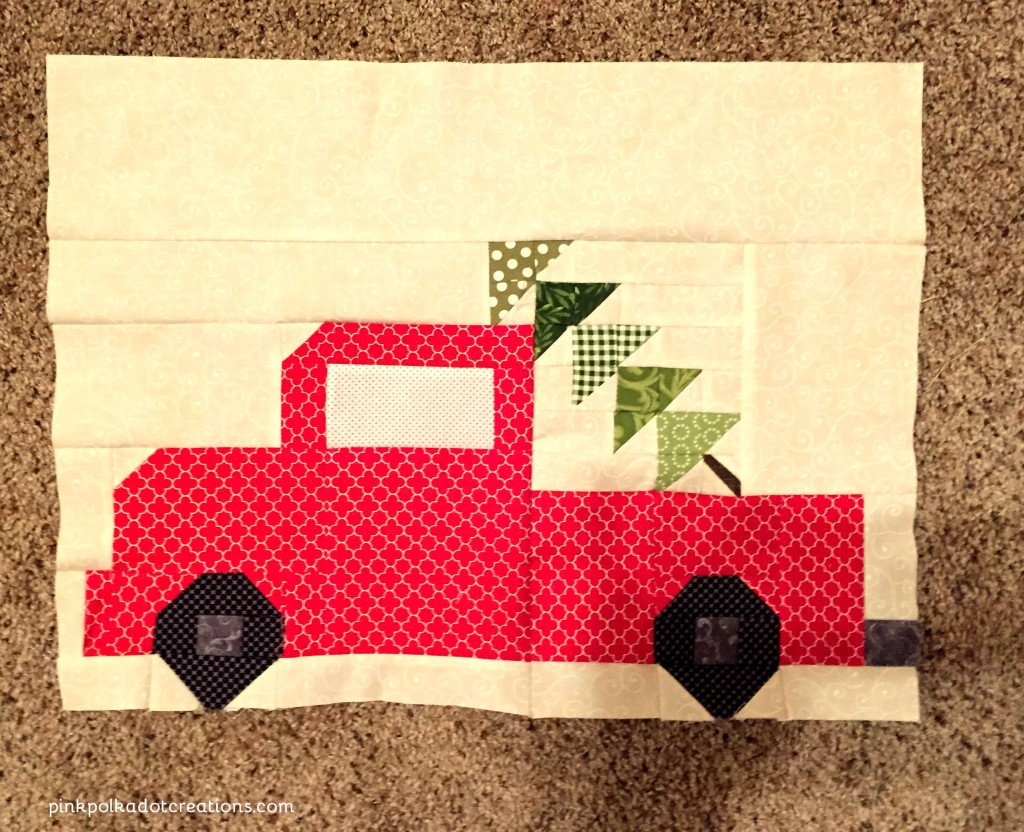 We both need another Christmas quilt like we need a hole in the head…but this is so cute, we just could not resist! We also bought a kit for a Halloween wall hanging, but it will have to be for next year because we are both already working on a wool Halloween stitchery!
After we spent time in the quilt shoppe we at lunch a Don Pedro's in Heber and then we went to Day's Market to get groceries for the few days that we would be at the cabin. We bought a roast to put in the crock pot for French dipped sandwiches one day and then with the leftover meat we made yummy beef tacos! They were so easy and so yummy! We got to the cabin and started working on some of our projects:
During our Sewing Retreat, we started The Vintage Christmas truck blocks in the top left picture. There are five different blocks in the quilt and I love the fact that my friend and I both picked the same fabric to work on. We are two peas in a pod! The wool Halloween stitchery on the top right are a project we bought last spring and the reason that we were originally going to go up to the cabin to work on! The mason jar table runner in the bottom left is just a project that my friend brought up and I decided to do make one too! :) The bottom right picture is a Halloween quilt that my friend started a couple of years ago. She had the blocks all sewn and just needed to lay them all out and sew them together! Isn't it a fun Halloween quilt? She is going to make it a Halloween bedspread for her bed! I love what a fun idea that is! I also put some borders on a baby quilt that I have been working on, so I think we had more than enough projects at this Sewing Retreat!
We went into Park City, Utah one day and went shopping and to lunch. My friend's daughter and granddaughter joined us for part of the day. It was so much fun!
Here are some of the fun finds that I found…some new Pioneer Woman dishes (yes, we went to Wal-Mart!) We also went to one of our favorite places in Park City, World Market. I found the cute journal book with the old fashioned camera and some Citron dish soap. It smells sooo good! I also found a book of stickers for my planner, there are seasonal stickers as well as everyday stickers! I love to decorate my planner and now it will be easy to do because they are all in one pad! They are from Michael's, "Me & My Big Ideas" and part of the create 365 the happy planner.
Kathy also learned how to make a Hipster bag:
Here is a link to the Hipster Bag pattern.
We also did one craft, a pumpkin bundt pan wreath: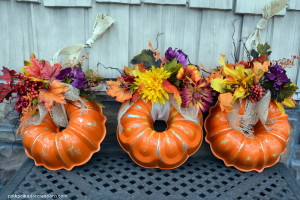 I will show this in more detail in a post later this week.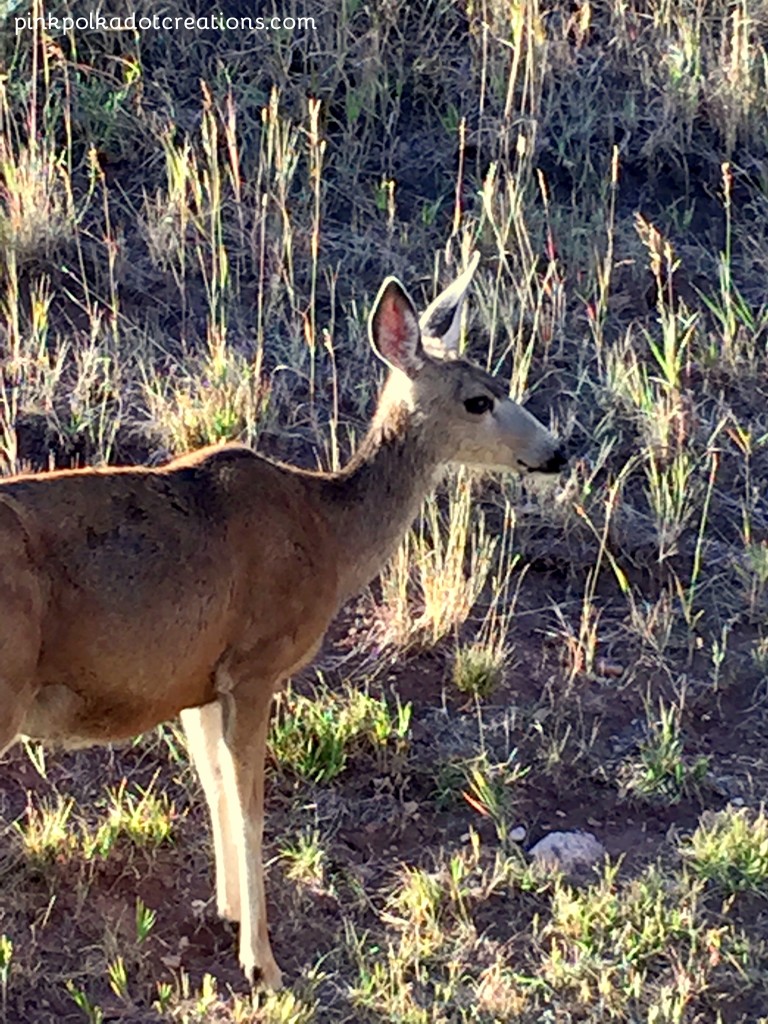 We only had a couple of visitors this week… 3-4 does and a couple of fawns. There have not been as many deer this spring as we usually have, so it is fun when a visitor comes to see us!
I will show these projects in more detail as we get them finished, but if any of you are wanting the patterns so you can get started on your own projects here are a couple of the links:
Bertie's Autumn (part 2) "Trick or Treat" This is for the wool Halloween Block.
Vintage Christmas Quilt this is for the quilt with the vintage truck and the tree in the back. This is quite a detailed quilt, but the directions are wonderful!
I do not know if my friend had a pattern for the Halloween quilt. She has a friend that is good at making her own patterns and I think that she helped her with this one!
Well that is our Sewing Retreat for 2016. We had a great time and I am so lucky to have a best friend that loves to do the things that I love to do! Thanks Kathy for a great time!
Thanks for Visiting, Hope you are Having a wonderful day!