I love this textured Frame. It is actually two frames on top of each other!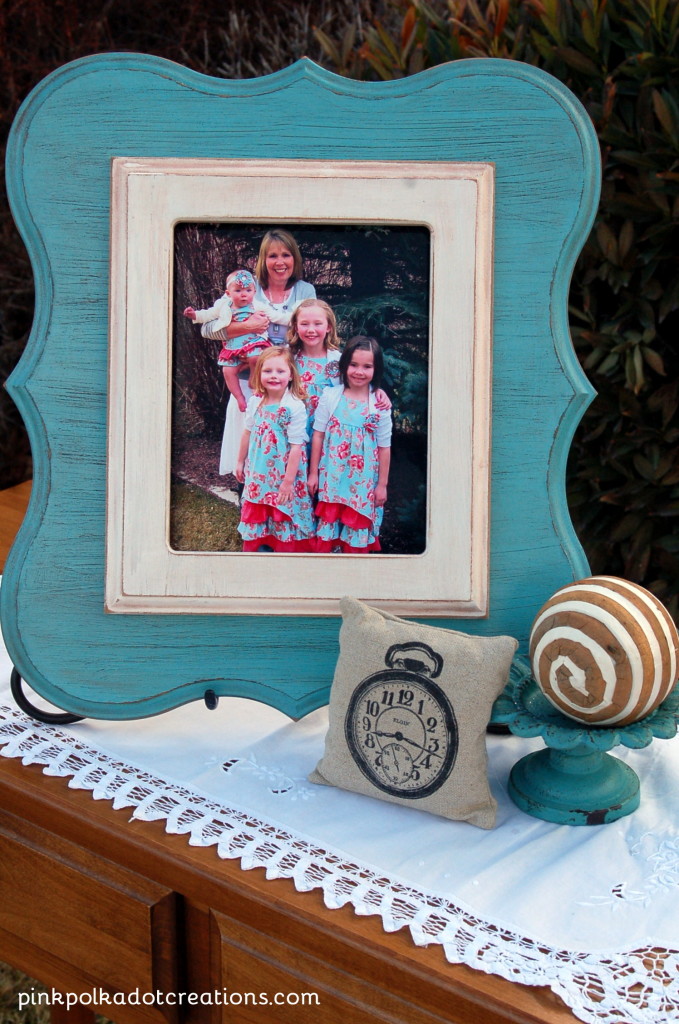 I have had this frame for close to two years. I got it at a blogging conference and it was in a class from Poppy Seed Projects. I did not paint it during the class, because I did not know what colors I wanted to paint it. But after we took these pictures of the little girls in their dresses… I knew exactly what I wanted to do with this frame!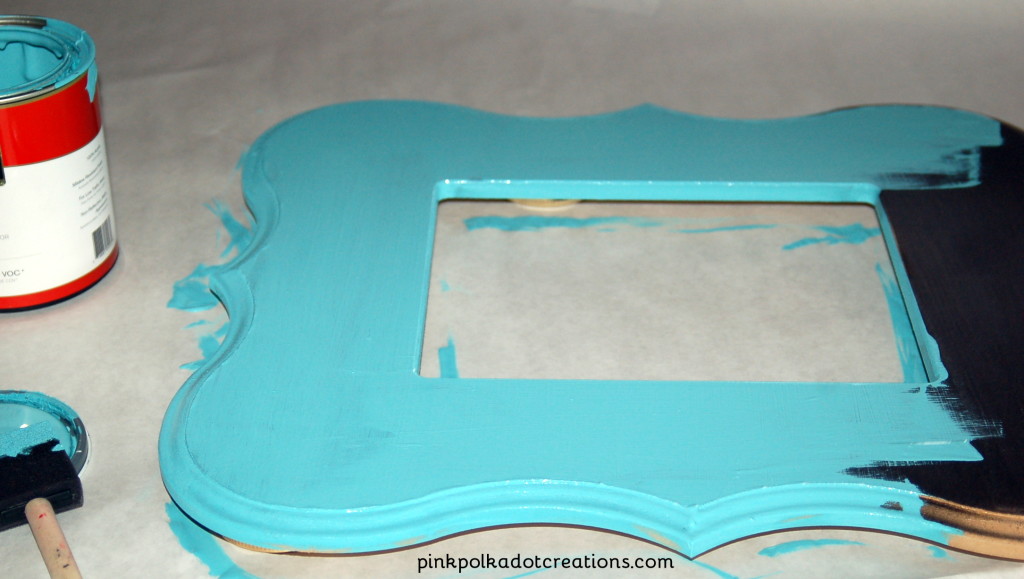 This frame already had the texture on it and the back frame was painted black, so when I distressed it, I knew the black would show through. I had some of this paint left over from when I did my cupboard makeover with chalk paint. If you are making this frame from scratch, you would need to paint the texture on the frame first, let it dry good, then paint the color that you want showing through when you distress it. (the black)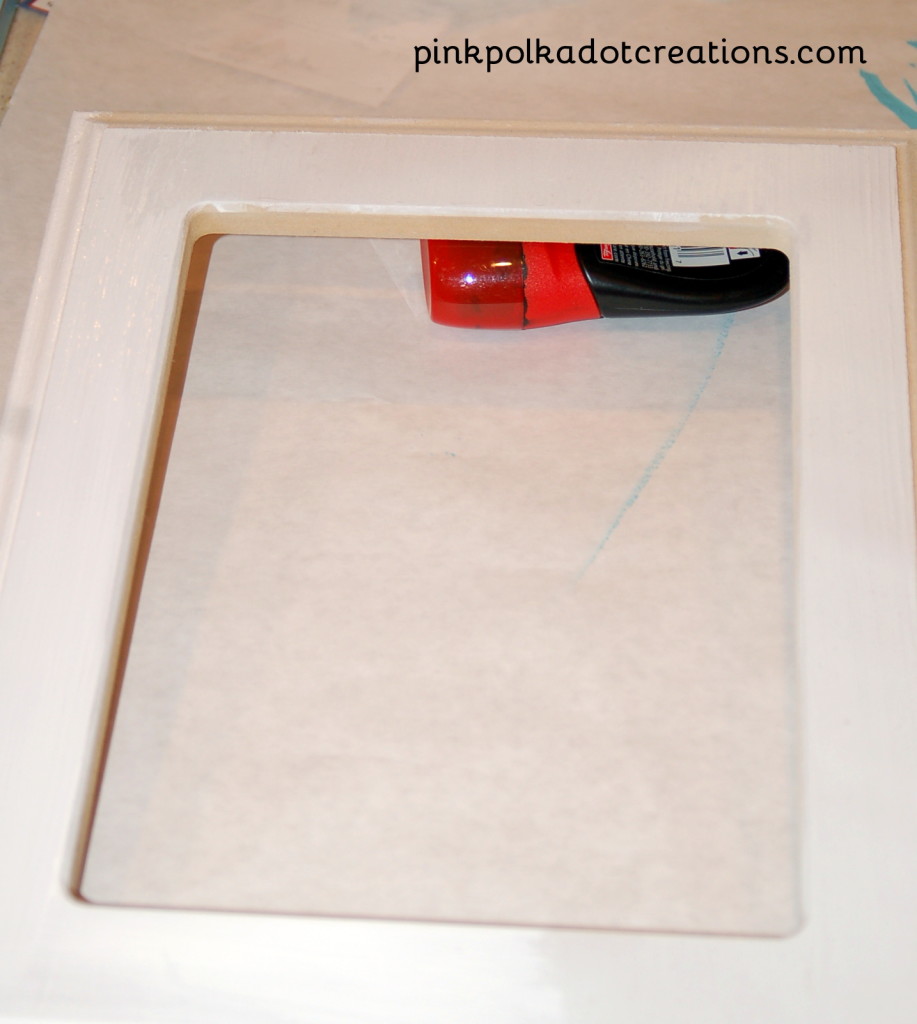 This top frame was textured and painted white, but I wanted the frame to be white, so I just painted white on top of it and distressed it down to the wood. After the paint dried, I sanded the edges and the textured part quite a bit, then I antiqued the frames with a very light color and rubbed most of it off, but I wanted to darken it up just a bit. I then glued the two frames together with wood glue and let dry, then sprayed a couple of good coats of varnish to finish it all off! I am loving how the black shows through!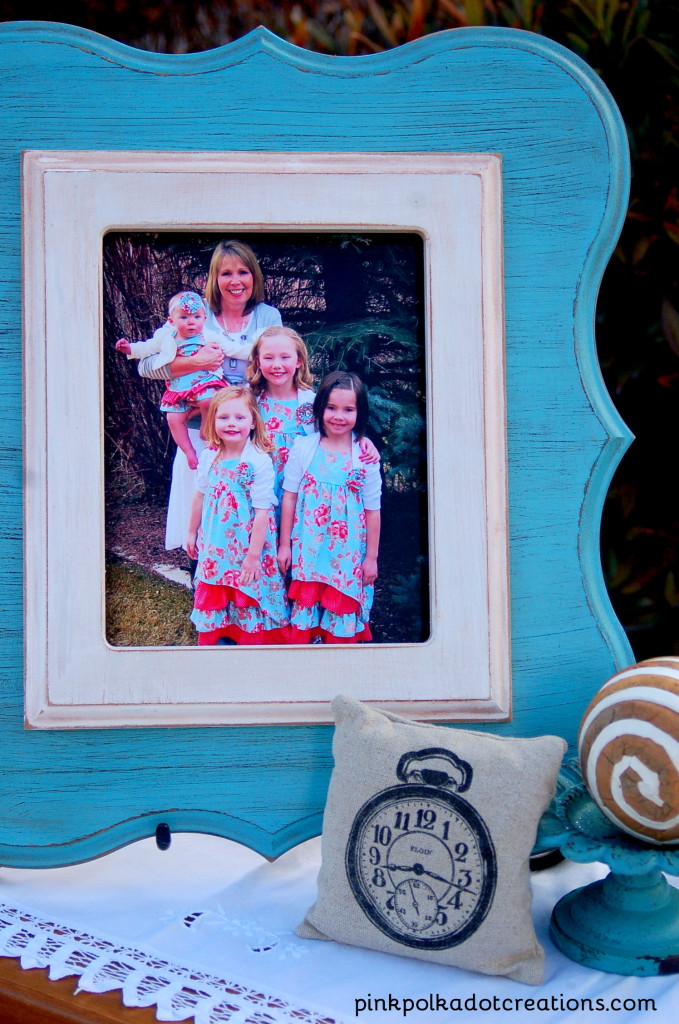 So now this frame will sit in my living room with the cupboard and it looks so cute! I am so glad that I saved this frame until I had just the right picture to go in it!
Have a great weekend everyone!
Thanks for Visiting! Love Ya!
Keep in touch…Like on Facebook and Pinterest