I love to decorate for Halloween, but I usually will not put any decorations out until October, I cheated a little bit this year because I had one of my granddaughters here and I let her help me do some of the decorating last week.  But I decorated my front porch today and I am excited to share it with you later this week.  In the fall, I always seem to do a lot more crafts and sewing and this year has been no different.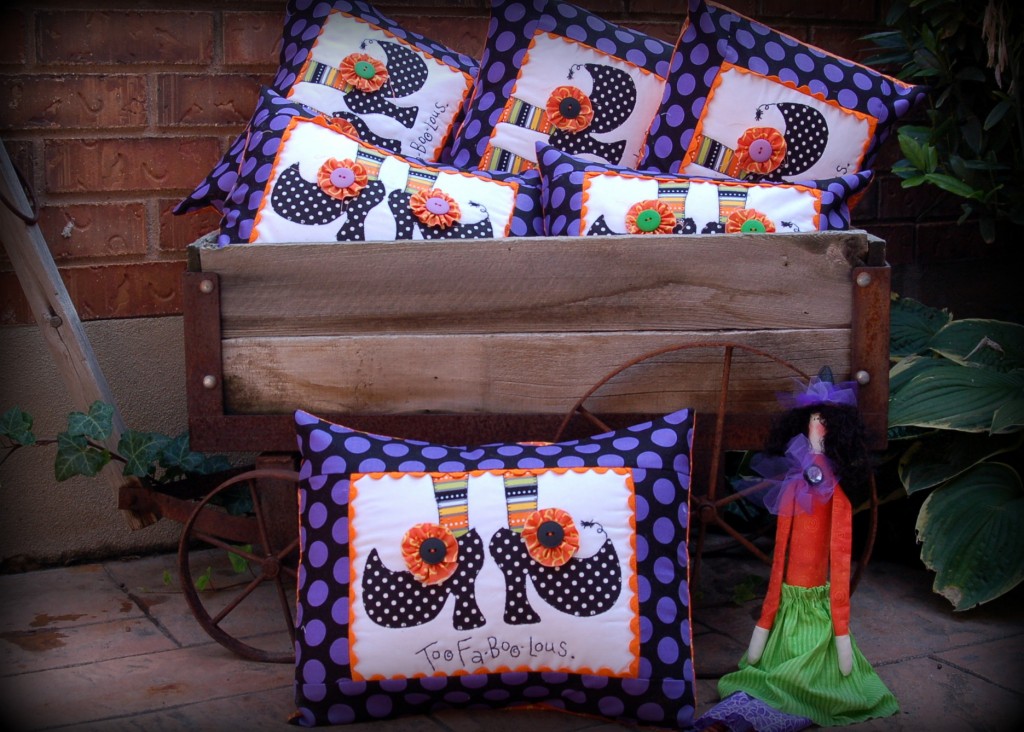 I got the idea for these pillows from my friend's blog.  It is called Everyday Insanity.  Cindy made some of these pillows and said that she was going to make one for each of her daughters, so I emailed her and asked where she got the pattern and then I went and bought the pattern and fabric and I TOTALLY copied her, and made one for each of my girls! What a copycat I am, but they were just "Too fa-BOO-lous" to pass up! :)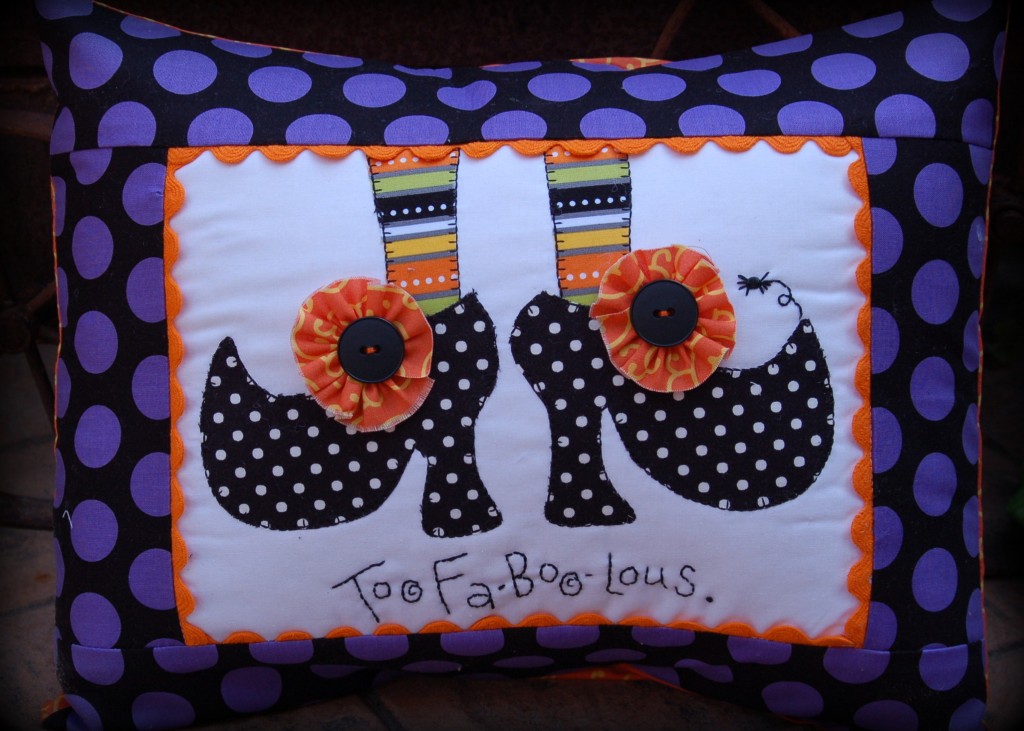 Aren't these just so cute?  I really had fun making them and I got a little bit carried away and I made one more than what I needed!
So because it is Tuesday and because it is October and because I love you, I am going to give one of these darling pillows away to one lucky reader!!!
You know that you want one!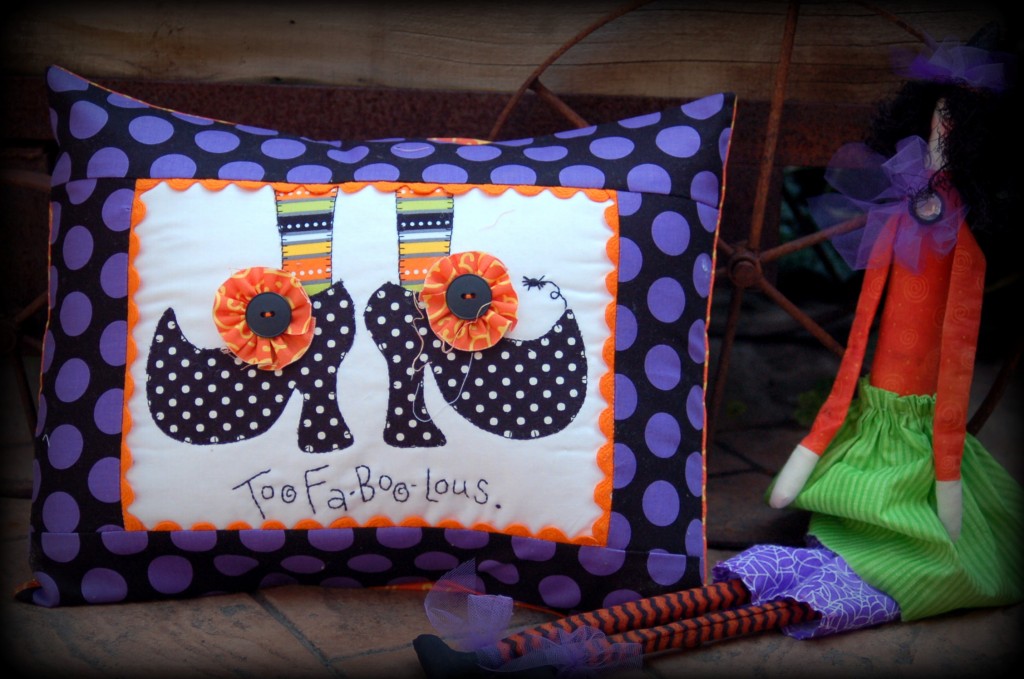 All you have to do is leave me a comment about what is your favorite thing about Halloween.  Is it the decorating, the costumes, the food, or do you just simply hate Halloween?  Let me know and leave a comment so that you can have a chance to be the proud owner of this Too Fa-BOO-lous pillow!
(Sorry can only be shipped within the continental United States)
You must comment by Tues. Oct 9, 2012, at midnight MST to be eligible for this giveaway.
Have a Fa-BOO-lous Tuesday!  Love Ya!
This post is from pink polka dot creations. If you are not reading it from our feed, it has been STOLEN. Please contact Rita to let us know. Please enjoy the posts!