My friend, Kathy, and I went to fun Uncle Sam Class…and looky what we made!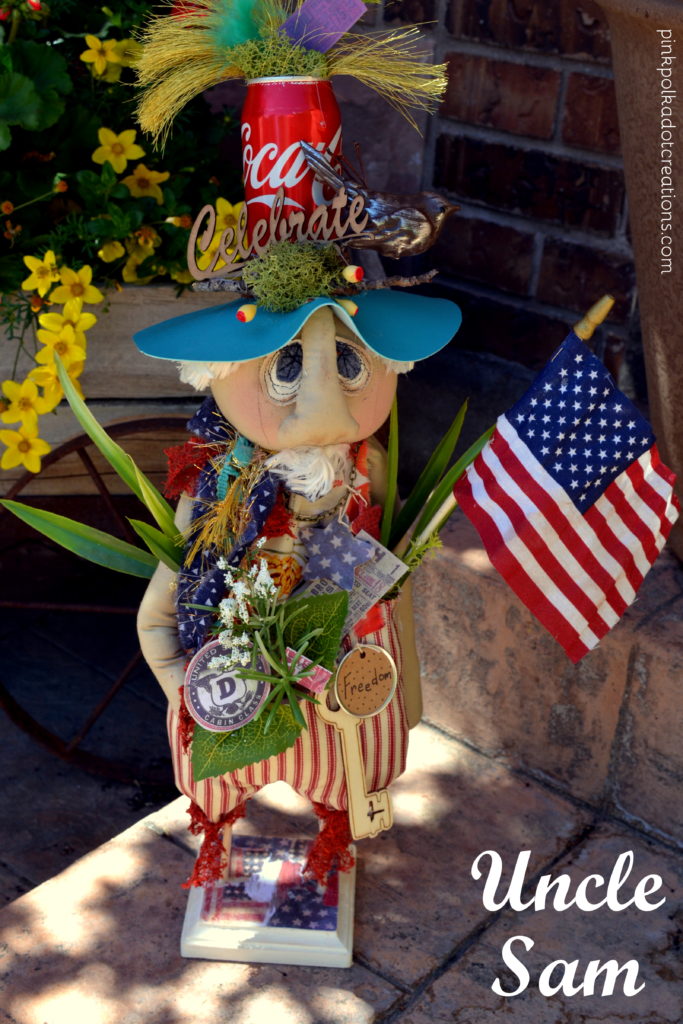 The class was taught by Dana Engemann.
It was so fun to make. Dana had all of the kits sewn and ready to go, so that all we had to do was to put them together with our glue guns and some mod podge and paint!
Dana is the middle one, in the middle picture! She is very talented and is the designer of these darling Uncle Sam's!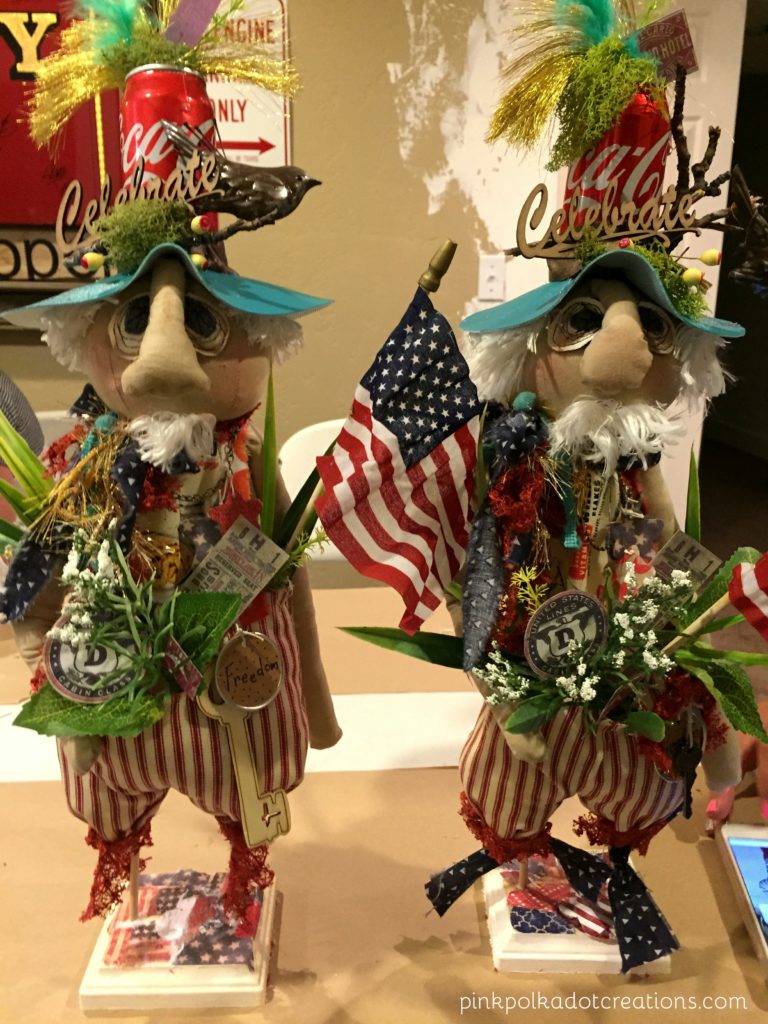 Every one of them turned out a little bit different! Each of them have their own personality, even though we all had the same basic kit!
Here is a close-up of all the details on my Uncle Sam. I love the Coke can hat with the bird on the brim. He has a necklace with wooden stars hanging from it and all kinds of tickets, greenery, key, tag and flowers!
Thanks for going with me Kathy. I had a great time with great company! We are definitely two peas in a pod! We get asked if we are sisters everywhere we go and tonight was no exception!
So this is what we made in the Uncle Sam Class!
I love patriotic things and this is one of my favorites. We can keep him out from Memorial Day through Labor Day.
With the weather finally getting warmer, I ready to celebrate all things summer!
So bring it on!
What things to you love to celebrate in the summer?
Thanks for Visiting!