I have another pillow wrap for you today.
I love these wraps because they are such an easy way to decorate and a pillow can add so much to a room.  This is my Valentines version.  I love the colors with the touch of green added in the ruffle.  It goes perfect with my black pillow, so I did not need to make a new pillow,  just the wrap!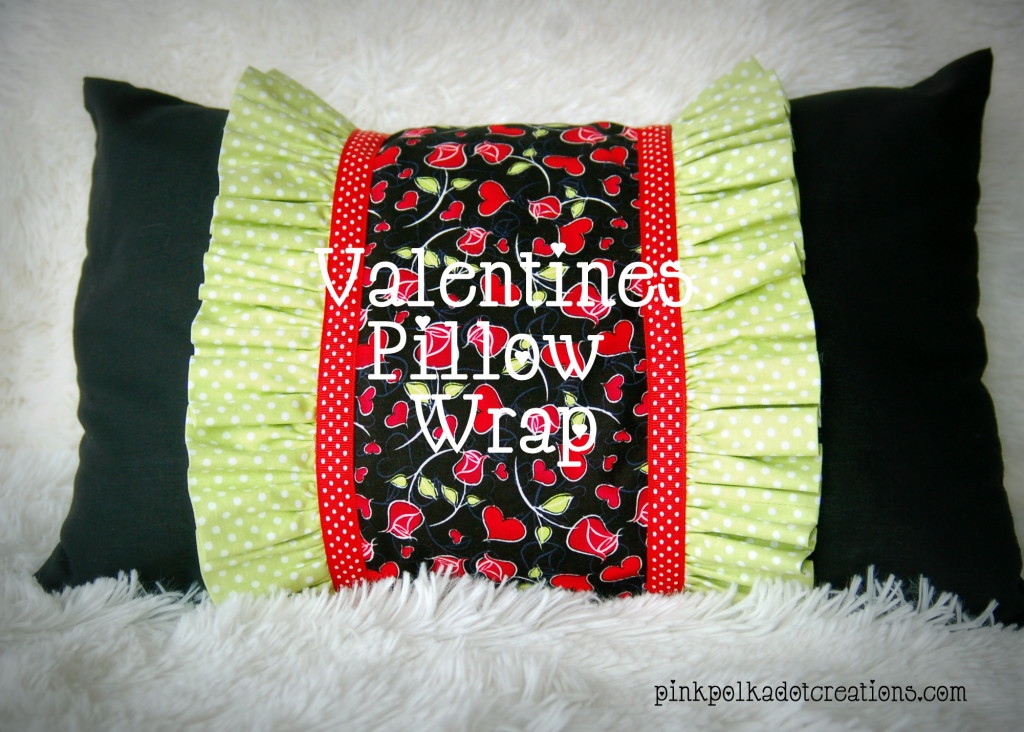 Here are the directions, if you would like to make one for a gift or for yourself!  The directions include a full tutorial on how to make pillow, wrap and also your own pillow form!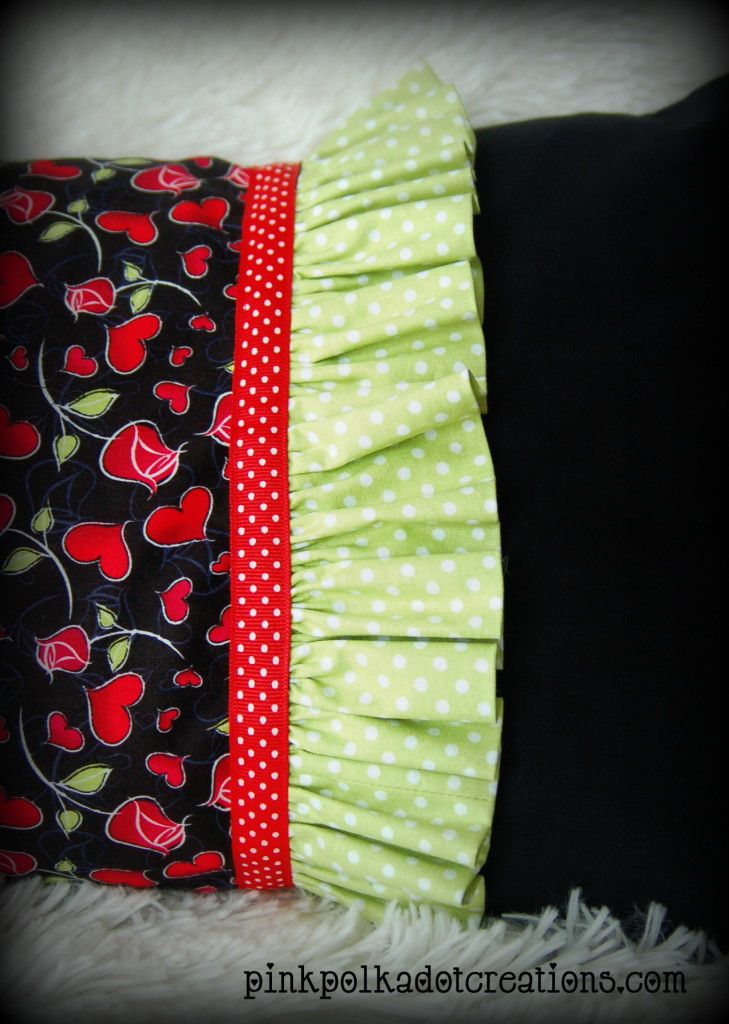 I paired this pillow with one that my friend gave me for a Christmas gift.  The colors match perfectly and it is still winter…so I think that  they look darling together!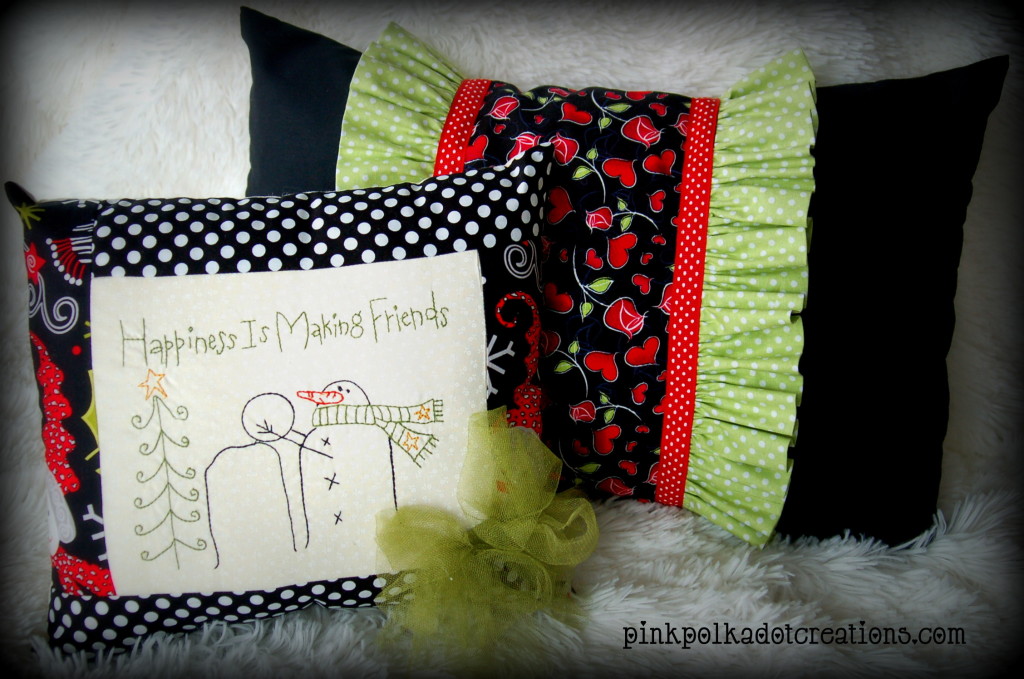 This white throw is one that my sister gave me and I absolutely LOVE it.  It is so warm and so soft that I wrap up in it every night!  Now I also  have a couple of  fun pillows to cuddle up to!  So fun and cozy.
So does anyone want to make a fun pillow wrap?
Have a great Monday everyone!  Love Ya!