Happy Memorial Day everyone!
I hope that you are having a great day! I have a fun Vintage Memorial Day Craft to show you! This is a fun project that you can do with the kids and you could leave it out all summer to show your patriotism!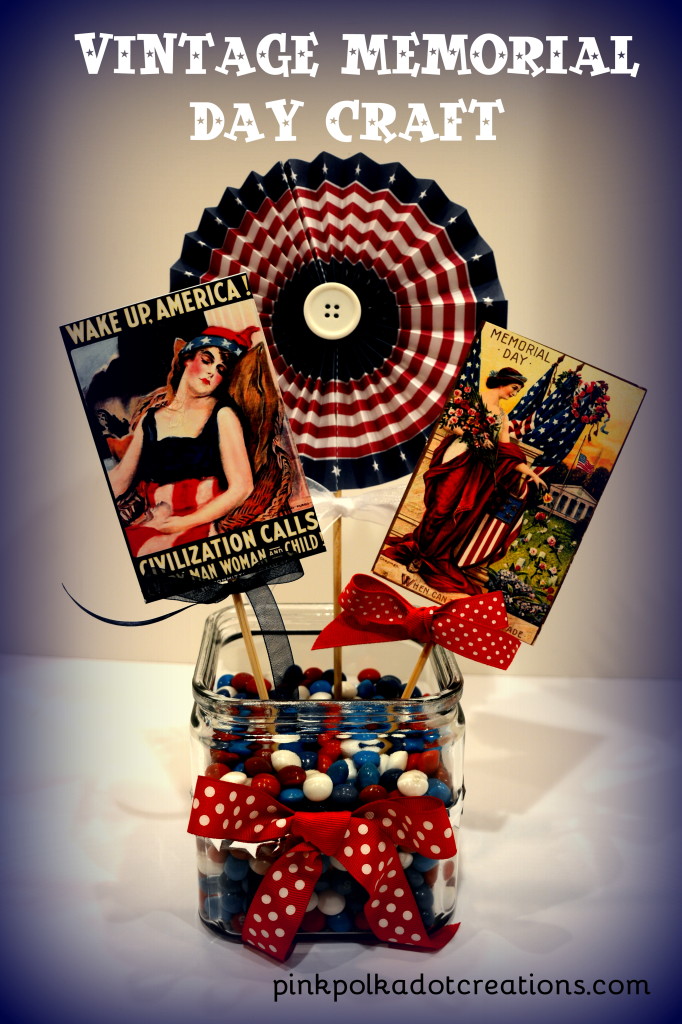 This fun little candy jar is just one way that you could use these fun little picks. You could use them as plant pokes, or make them into a darling garland to hang! To make this fun patriotic craft you will need to download this postcard image from The Graphic Fairy:
And also this postcard image:
You can make the patriotic fan with this download from Martha Stewart. You know it is going to be cute if it is from Martha Stewart…right? I actually printed two pages for the fan and made it a bit fuller. I added a button to the center and simply hot glued wooden skewers to each to make them into fun patriotic picks.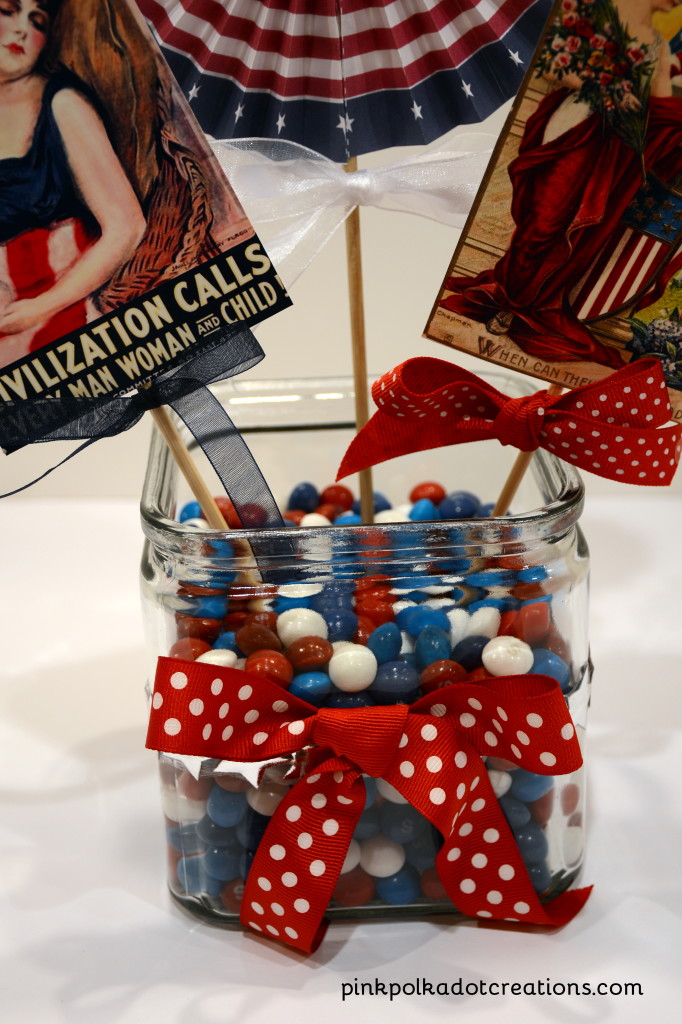 I filled my square glass jar with America Skittles…and I love the red, white and blue colors and the fact that they are Skittles. You could use red, white and blue M & M's or sixlets or salt water taffy, anything that is patriotic! I added a star ribbon around the jar and a big red ribbon to the front. I also added a ribbon to each pick. You know that ribbon makes everything cuter!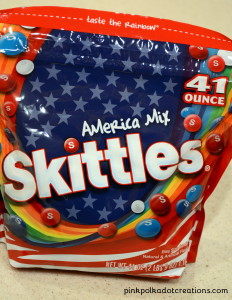 This is the bag of Skittles that I found. It is a large bag and I did not use the whole package to fill the jar, so I can refill this jar as needed! :)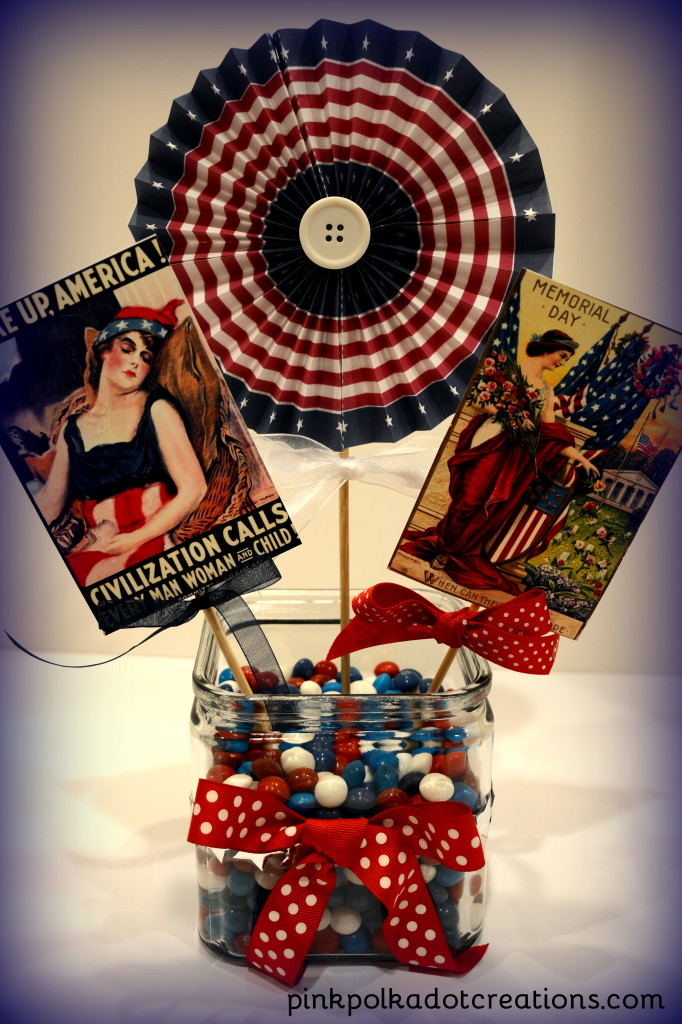 So now you have a fun Vintage Memorial Day Craft to make. Get the kiddos involved and have fun eating candy, laughing, and remembering all those that have sacrificed their lives so that we can be free and enjoy our many blessings!
I am so grateful that we have a day to honor those that have passed on before us and to show our appreciation to all the service men and women and their families that have sacrificed so much for all of us…that we can be free! We are so lucky to live in a country that is still free and we have the freedom and opportunities to become whomever we truly want to be. I know there are a lot of people in the world today that do not have these privileges and I hope that we never take for granted all that we do have and the freedoms that we enjoy!
Thanks for Visiting!
Happy Memorial Day!