We have been busy at our house doing all kinds of fun crafts this summer. A couple of the projects that we have done are Vinyl and Tie Dyed Shirts! The kids have had so much fun with these and they were super easy to do!
I tended one extra granddaughter for a few days over the 4th of July Holiday, so we thought it would be fun to make these red shirts!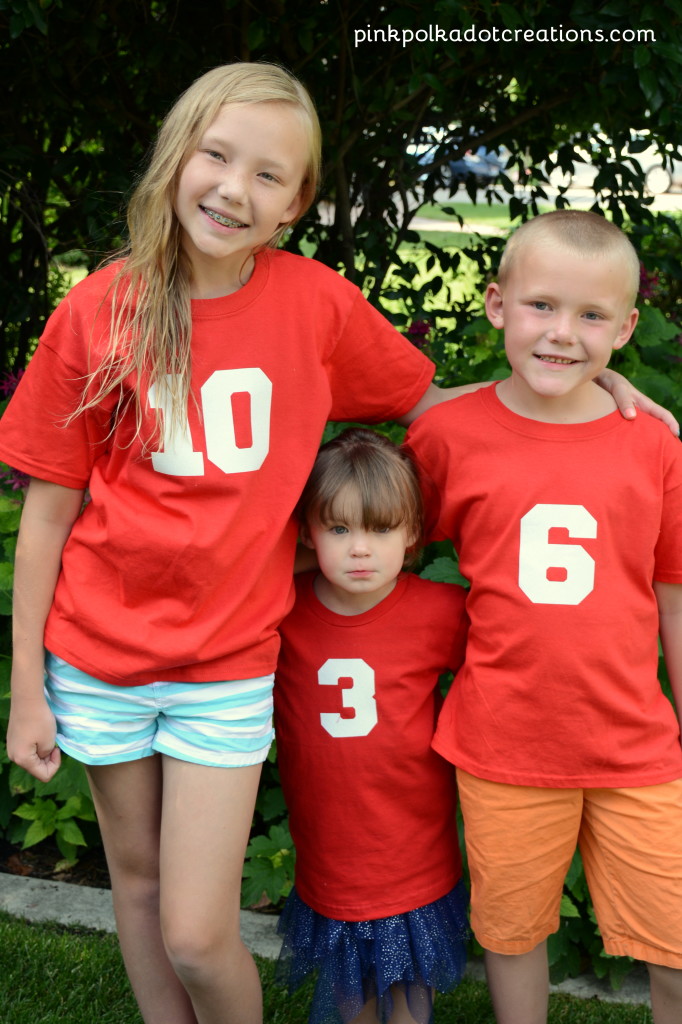 We ended up making them resemble football jerseys! These would be fun for your kids for back to school, football game day, or just for everyday! We made these for the 4th of July and each of their numbers represent something…can you guess what it is??
Did you guess their age? Then you are right!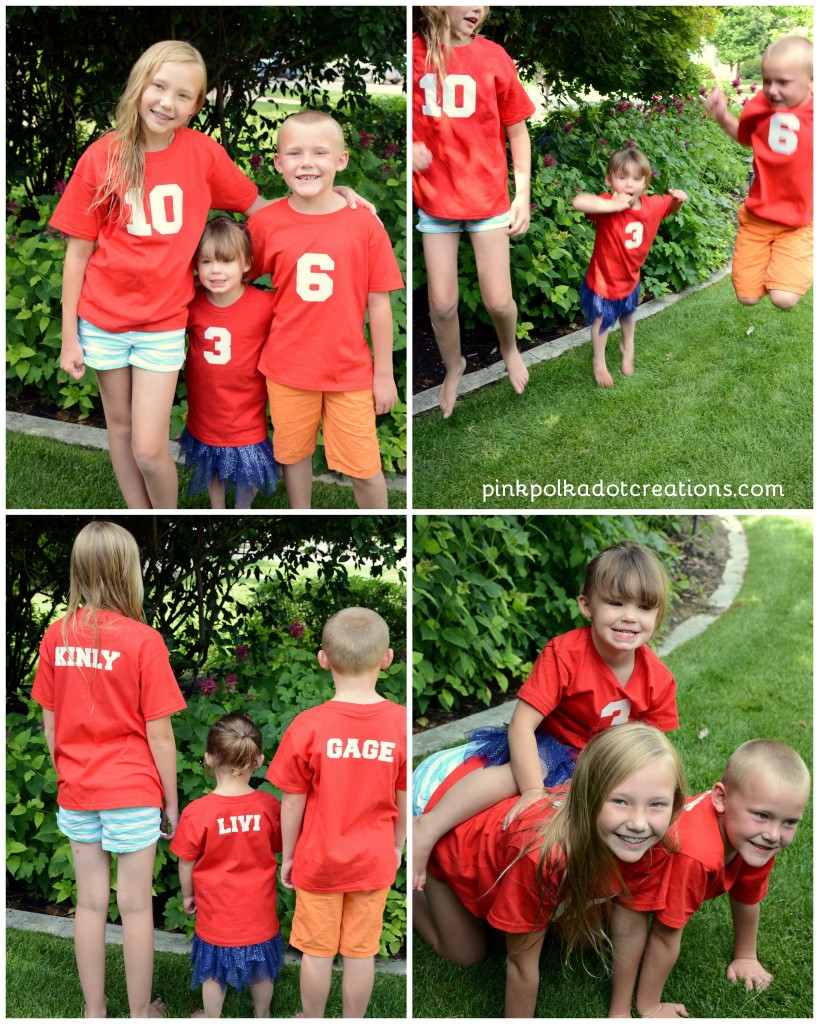 We also had a fun time with the photo shoot!
To make a vinyl shirt you will need to purchase iron-on vinyl at the craft store. I cut the numbers and letters out with my Silhouette machine, but you could also cut them out by hand. Place the vinyl on the shirt where you want it to go and place a thin cotton towel or fabric over the top to press it. If the vinyl happens to lift after washing, you can simply press it again with a cotton towel.
The possibilities for vinyl shirts are endless! We purchased the shirts from Hobby Lobby and they are very inexpensive, so you could make several shirts and not break the bank.
A week or so later, we had fun making these retro tie dyed shirts!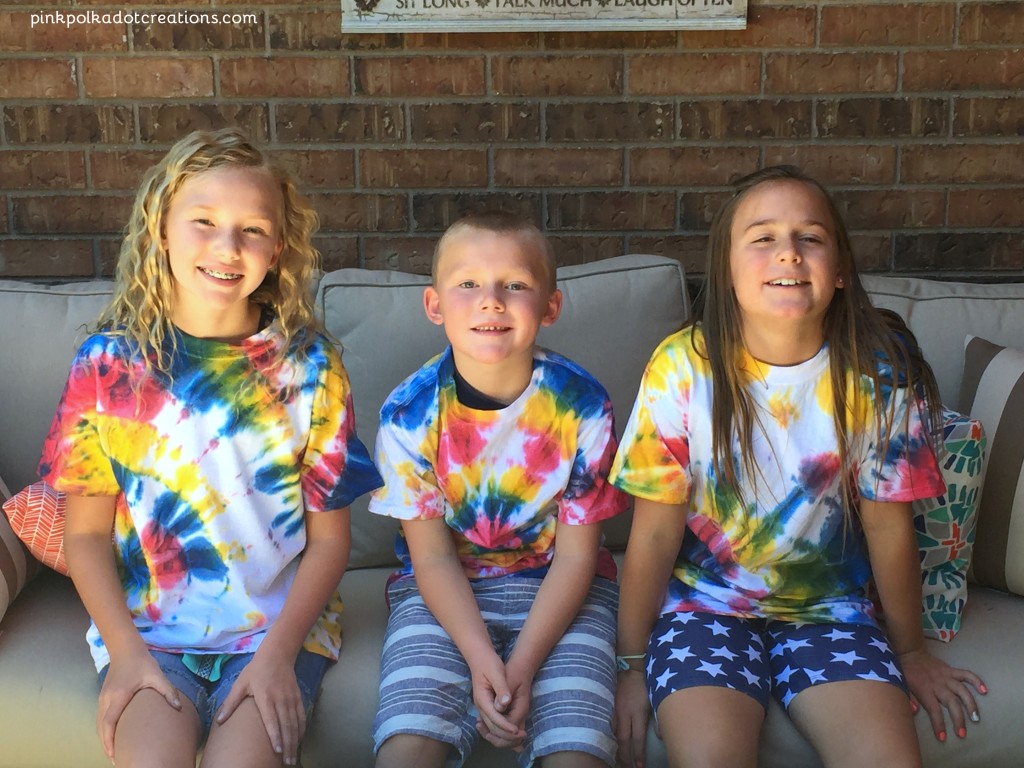 To make these shirts, you simply take a pre-washed, wet, white t-shirt and bunch up several different areas with elastics. Spray each of the different bunches with paint, making sure you soak it as good as you can in the folds. Remove the elastics and lay them out to dry. When they are completely dry, put them in your dryer for about 15 minutes to set the paint.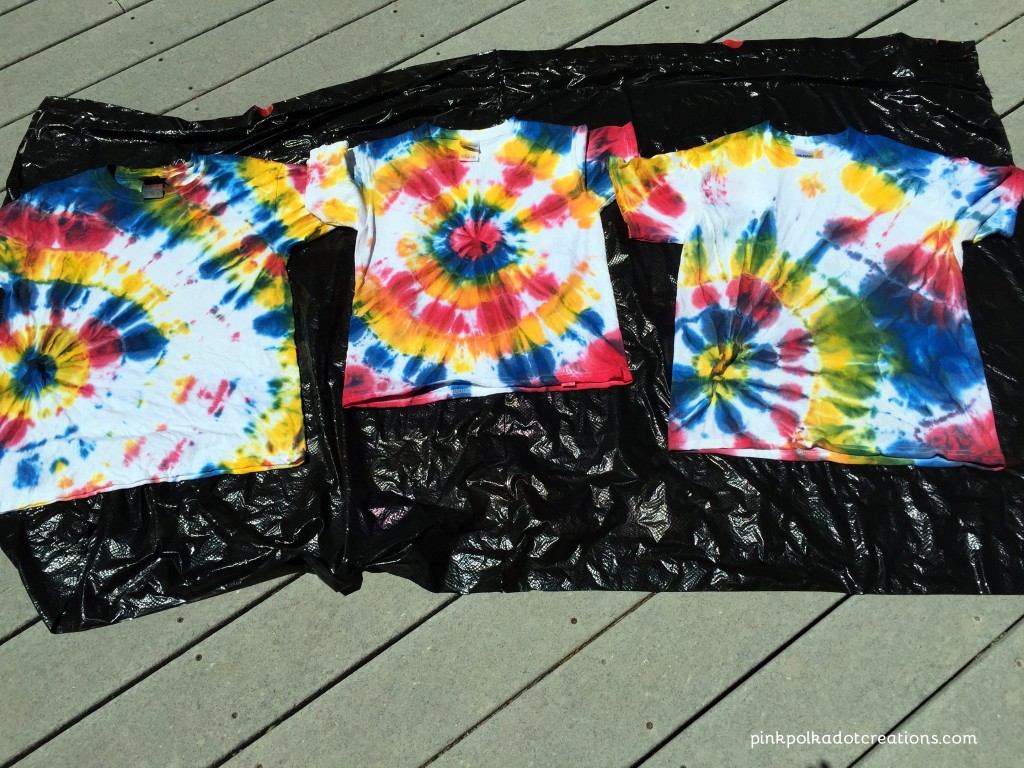 We just did the primary colors, red, yellow and blue. The kids were excited to see the greens and purples come out where the colors had mixed. It was fun to see how different each of the shirts turned out.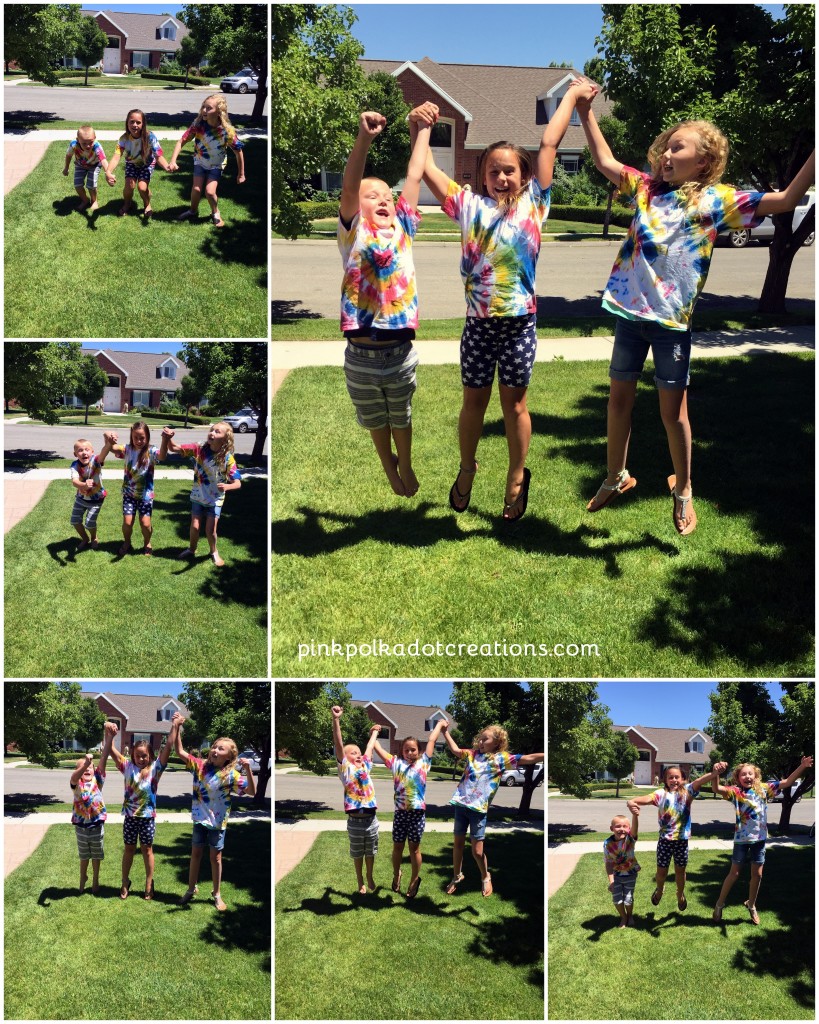 And again…they had a fun time with the photo shoot!
So that is our vinyl and tie dyed shirts! These will be fun for back to school, to add a little bit of color to their wardrobe. They also will be able to have the wonderful memories of making these and warm friendships!
Have you done any fun crafts with the kids this summer? I love keeping them busy and off the technology, so we are always on the look out for another project! If you have something that you have done I would love to hear about it!
Thanks for Visiting Today!