I just finished a fun Wool Applique Easter Pillow. I am kind of loving the wool applique and I am still working on my block of the month quilt top. I only have 3 more blocks to go!! So this Wool Applique Easter pillow was a no brainer and I took it with me on our little trip that we took to St. George last weekend. I worked on it while the kids were swimming and at night in our hotel room.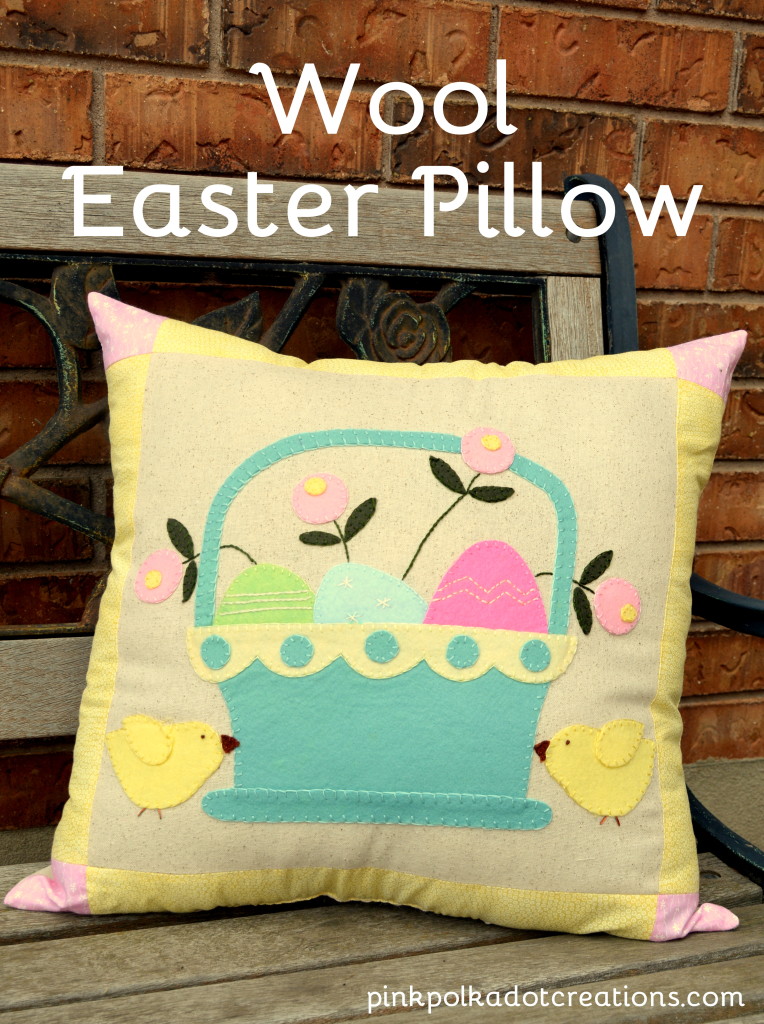 I love the pastel colors in this pillow. The quilt that I have been working on for the last year is more the dark jewel tones, so this was a fun change. The pattern for this is from Country Stitches, and it is called Easter Egg Hunt. The pattern is a table runner,
but I am in the process of making a Easter table quilt , so I made this into a pillow. It is about 19″ so it is a larger sized pillow.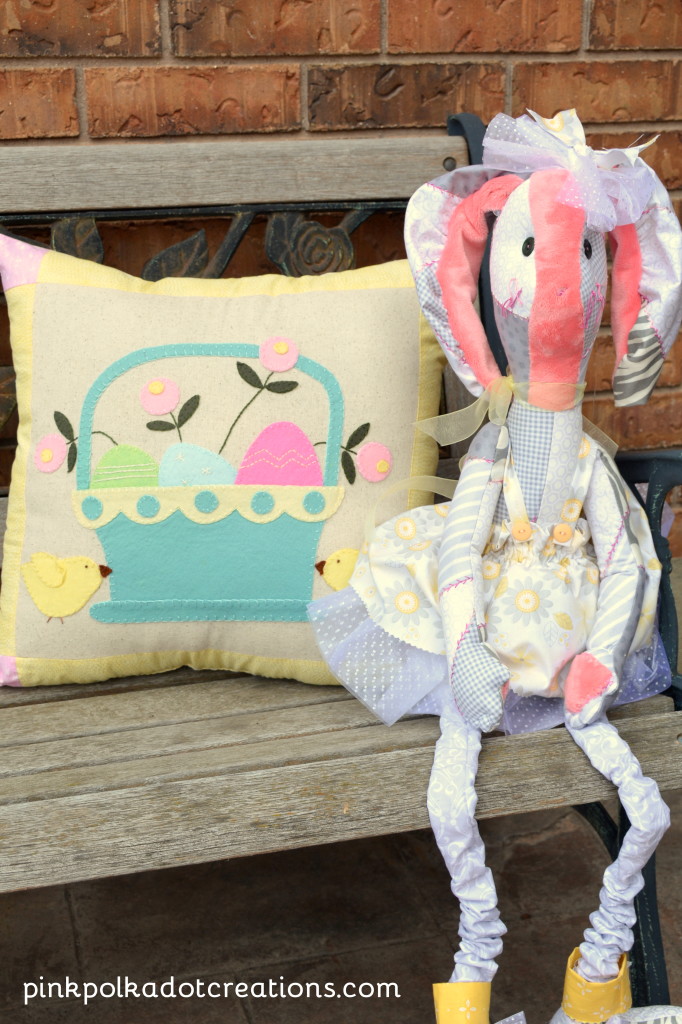 Here it is with my little bunny friend, "Prissy"! I love it outside on this bench, but it would not do well in the weather, so I just took some fun pictures and then took it back in the house.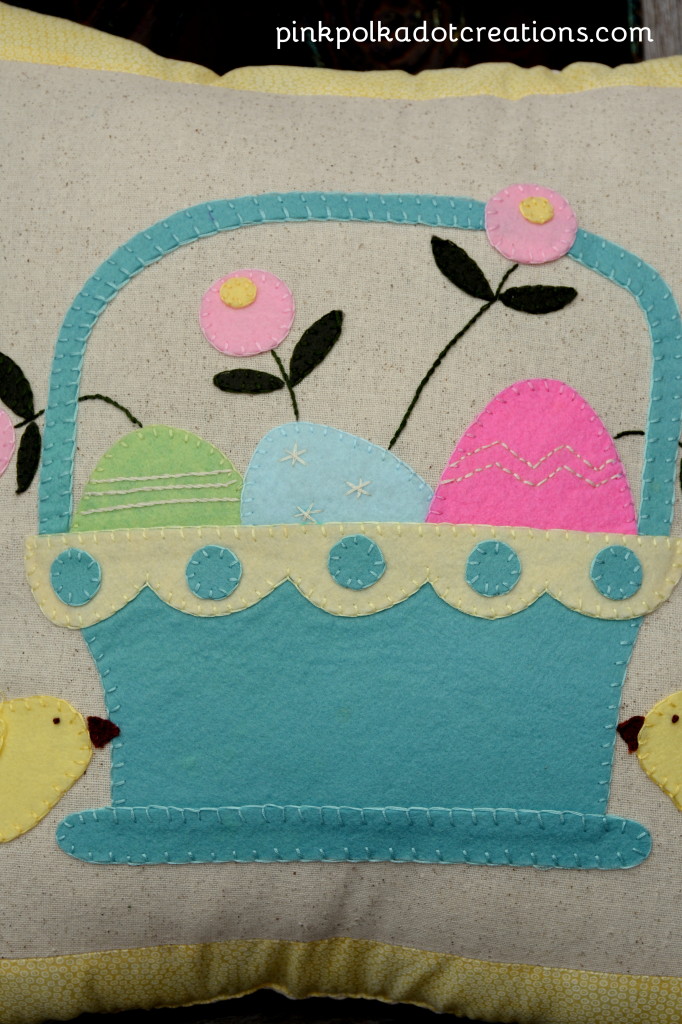 Here is a close-up of the basket and eggs and chicks and flowers! :)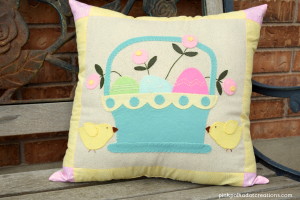 I love that the spring weather is finally coming and that I can add some wonderful pastel colors to my house.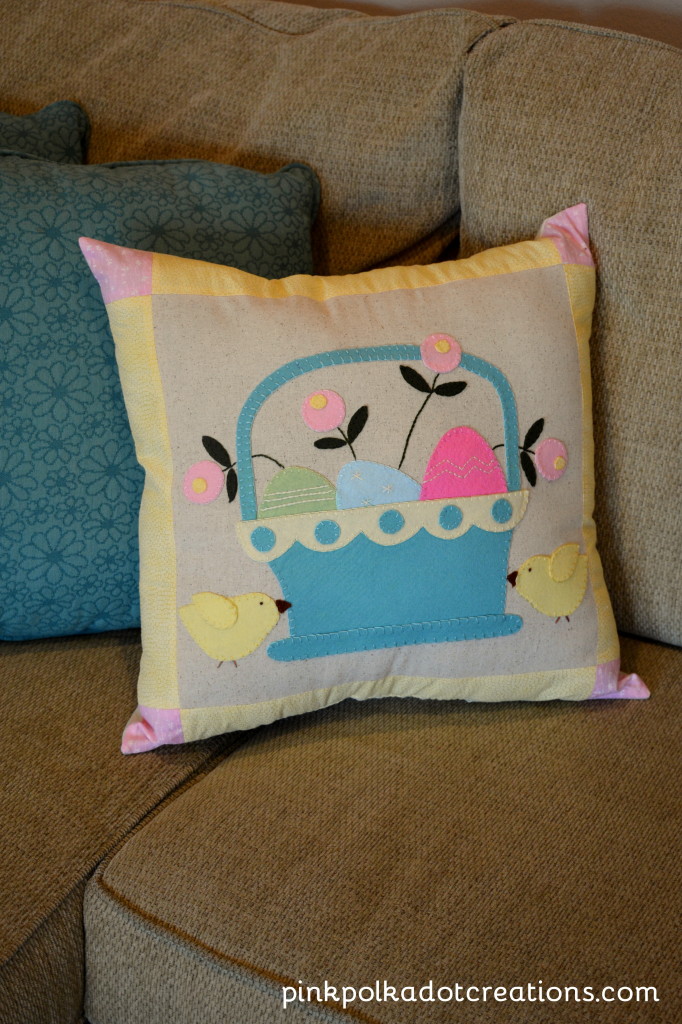 This is where the Wool Applique Easter Pillow resides in my house. It is perfect on the couch next to the blue pillows! Do you have any Easter decorations that you love to put out at your house? I just love anything springy!
Thanks for Visiting Today…Hope you have a Great Weekend!
PS. How is everyone doing on the 40 day conference challenge? I am loving it and all of the insight that I am getting!