For Christmas, I made several Wool Pincushions! These were pretty fun to make and I love the look of the wool applique!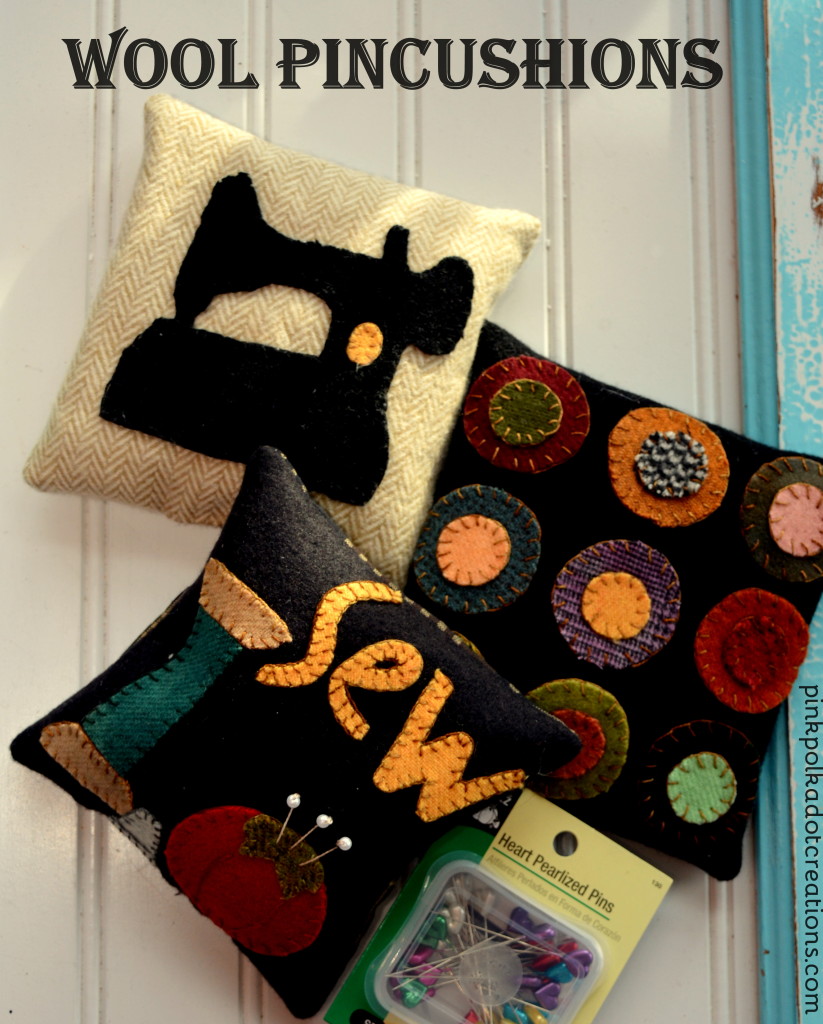 I got the pattern for these when I was in Las Vegas several months ago at The Christmas Goose Quilt Shop. The pattern is from Cottage Creek Quilts and it is called "Wool Pincushions I". They do not sell the patterns online but encourage you to purchase them from your local quilt shops. There are 4 different pincushions in the pattern. I made these 3.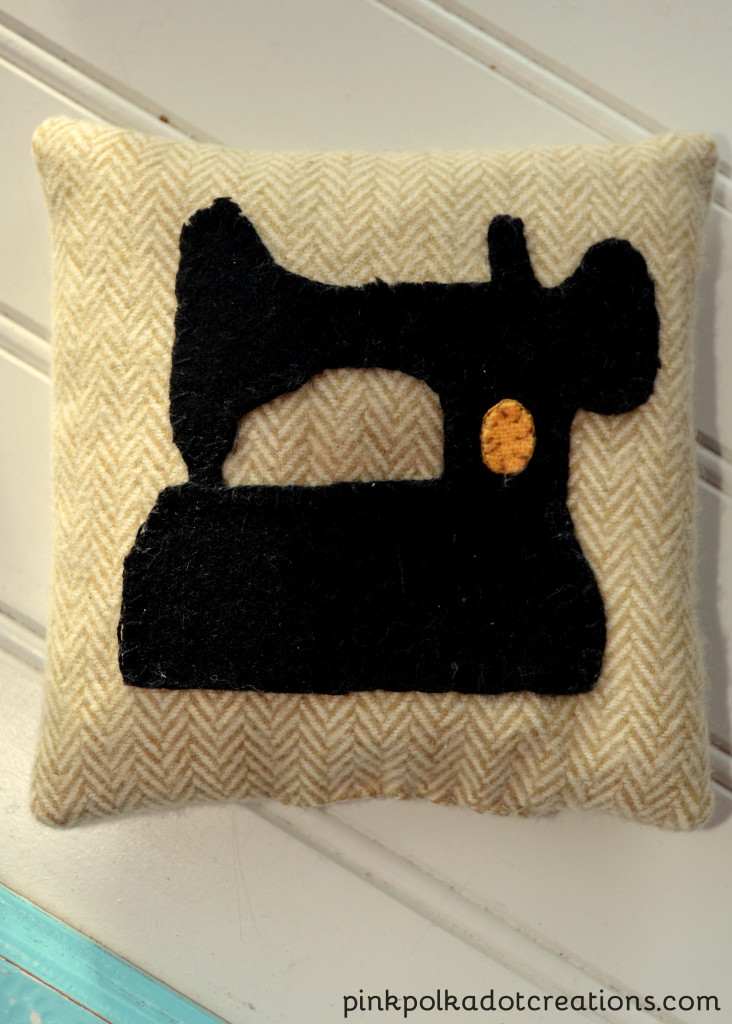 Here is a close-up of the antique sewing machine wool pincushion…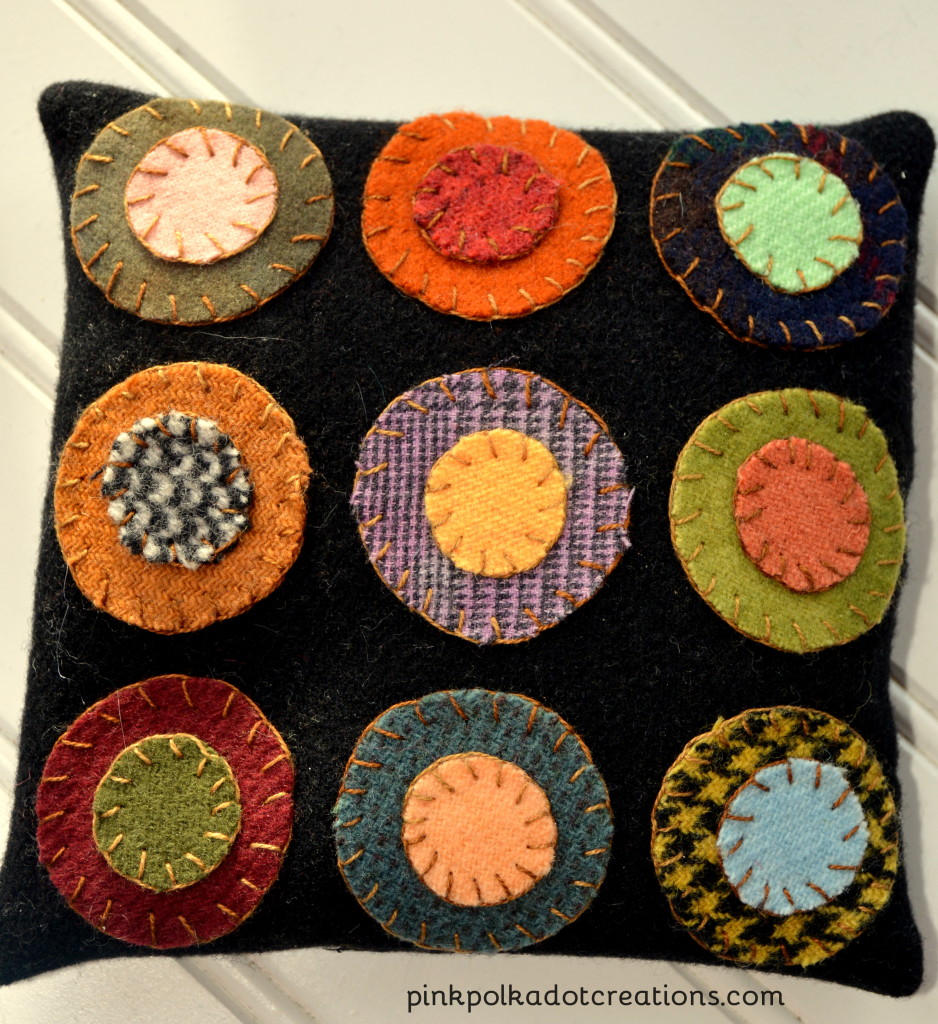 This one is called "Pennies"…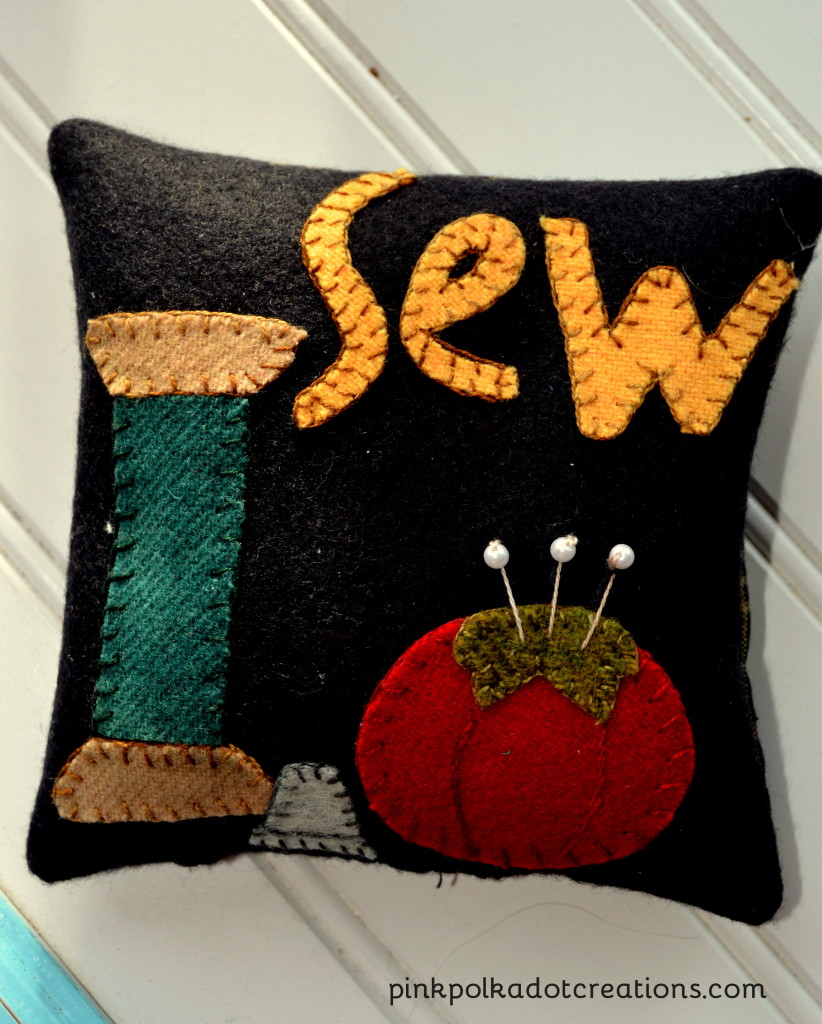 And this one called "Sew".
They were all fun to make and I am loving the wool applique. I made several of these for gifts and they were fun to give to my sewing friends!
I learned how to do the wool applique from doing a quilt block of the month from The Christmas Goose. It is a 15 month project and we are down to the last 3 border blocks! I am so excited about this quilt. I am going to make it into a bed spread for our bed when I get all the blocks done. Here are two of the last blocks that I have done:
I love this one with the pink flowers!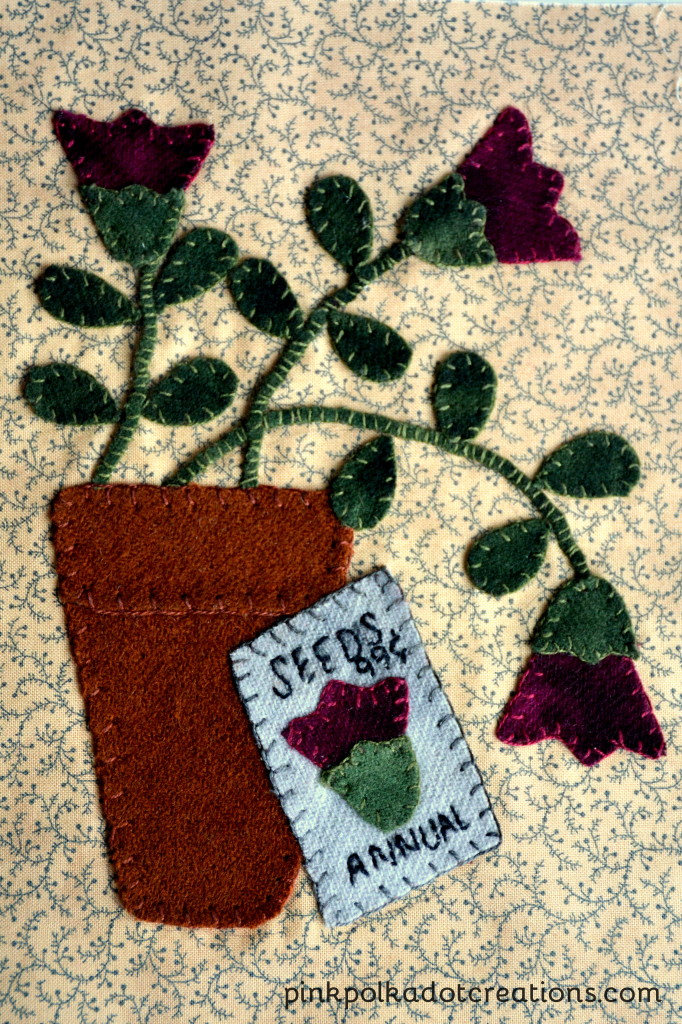 This was the block for December…a small quick block!
The border block that I am working on is a large block with a birdbath and flowers and a picket fence! It is a gardening quilt and I am loving every block as I do them!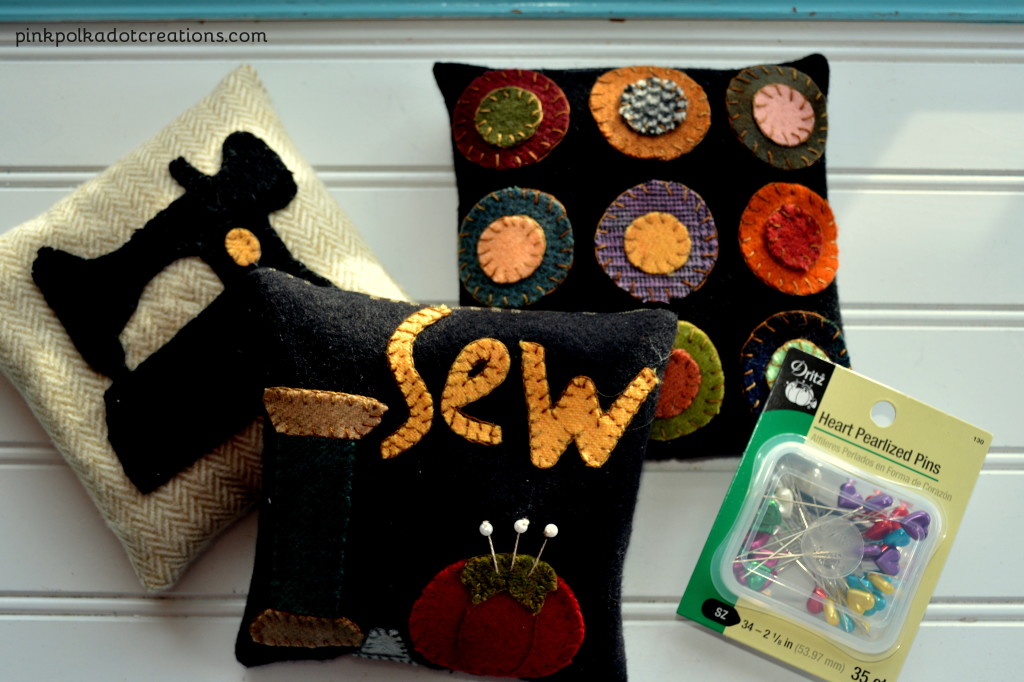 So there are a few of my wool applique projects. I did not even know that I liked wool applique until about a year ago when I signed up for the quilt block of the month! Who knew?
Do you have a new hobby that you want to learn during this new year? Wool applique is a fun one. It is one that you can take with you when you are waiting for someone, or for a fun weekend project!
Thanks for Visiting, have a wonderful day!