Here is a last minute recipe for you to add to your Easter treats!
Coconut Bunny Tails!
These are so cute and will add a little whimsy to your Easter gathering.  They are yummy, moist, coconut cake balls and they are a close runner up to the coconut cake balls at Sweet Tooth Fairy! (That is how good they are!)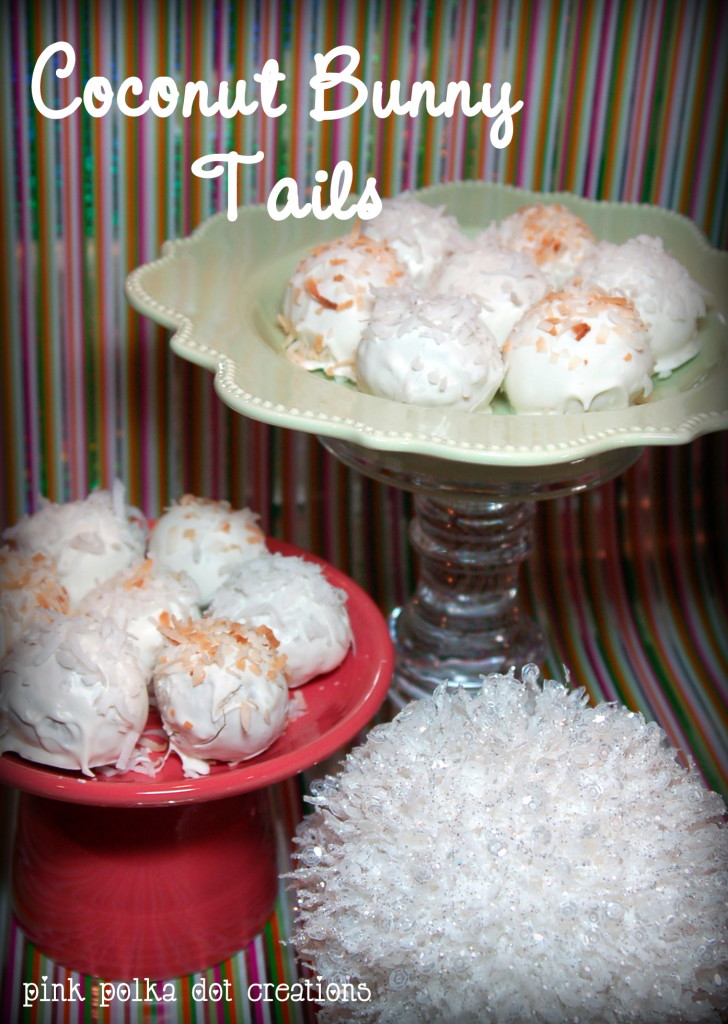 These are easy to make because they begin with a cake mix!  They would be perfect for any special occasion, even the everyday special occasions!
Coconut Cake Balls
1 white cake mix (I used Duncan Hines French Vanilla)
1- 3 oz box Coconut Cream Pudding Mix (dry)
1 1/3 cup coconut milk
1/3 cup butter-softened
3 eggs
Mix all these ingredient together in mixing bowl.  Mix on low for 1 minute, then mix on medium speed for 2-3 minutes until well blended.  Pour into a 9 x 13 pan that has been sprayed with a vegetable spray.  Bake at 350 degrees F. for about 30 minutes or until a toothpick inserted into the middle comes out clean.  Do not overbake!  (You want a moist cake)
After cake has cooled completely break into big crumbs with a fork, and put crumbs in a large mixing bowl.
1 16 oz tub white frosting (I used cream cheese)
1 tablespoon coconut milk
1 teaspoon coconut flavoring
Mix the coconut milk and coconut flavoring  into the frosting until smooth and then put the entire tub into the crumbs in the mixing bowl.  Mix together until it forms a dough that you can shape.  Roll into 1 inch balls and place on a cookie sheet lined with parchment paper.  I scooped the cake with a small ice cream scoop, but then shape with your hands to get a smooth finish.  Place the cake balls in the freezer for at least one hour.
White melting chocolate
Coconut to decorate
Toasted coconut to decorate
Melt about 2 cups white chocolate in a glass measuring cup in microwave for 1 minute.  Stir until melted.  If you need to heat a little bit longer, do 30 seconds at 50% power. ( I used about 4 cups of white chocolate, but only melt 2 cups at a time)
Put frozen cake balls in the chocolate and cover completely.  Lift out with a fork and tap the side a couple of times to get the excess chocolate off.  Using a toothpick, slide cake ball off the fork and onto a parchment paper.  Top immediately with coconut or toasted coconut.  Let chocolate harden.  Enjoy!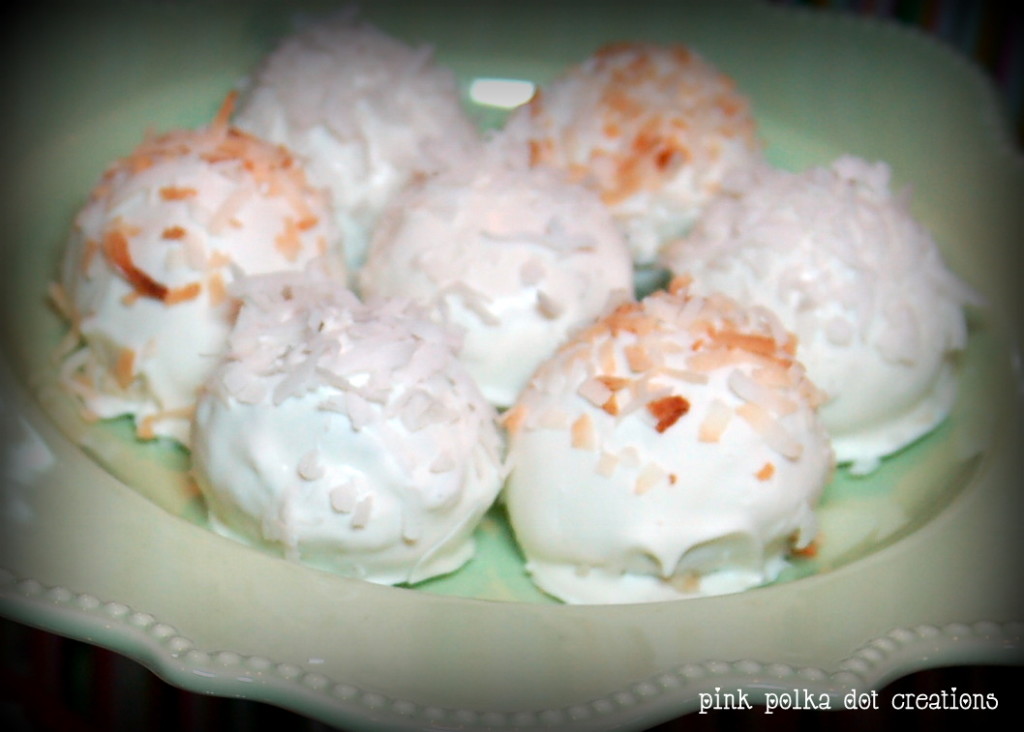 These are just such a fun little yummy treat!  My grand kids thought that it was great that I called them Bunny Tails.  They said that was exactly what they looked like!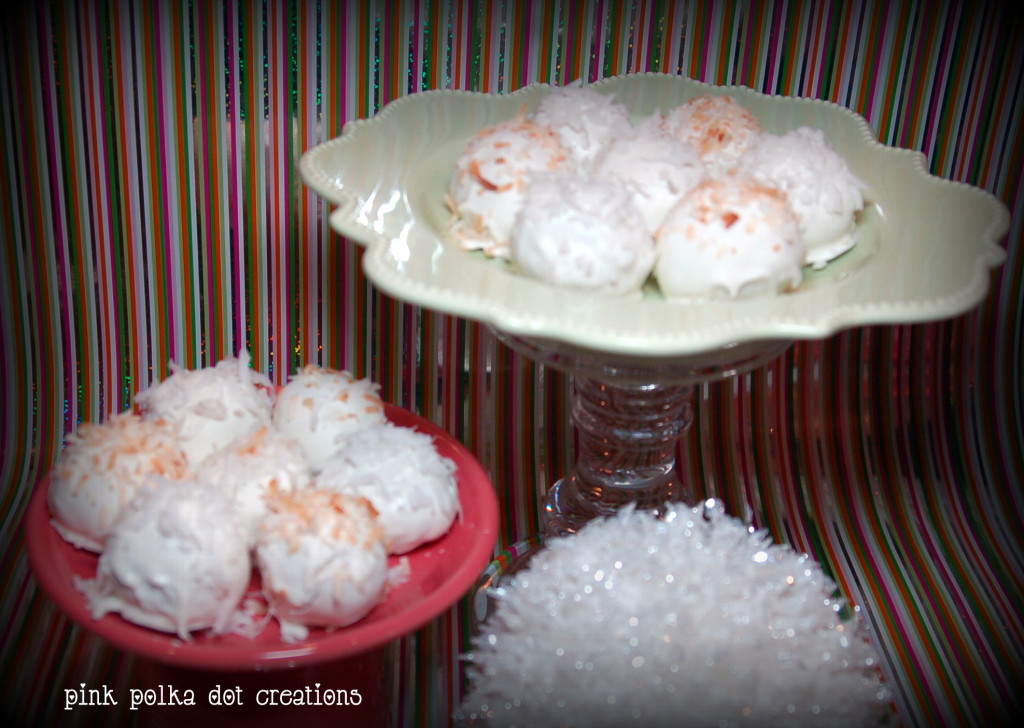 Do you have any fun Easter foods that you are going to make this year.  Maybe you will want to try this one out too!
Hoppy Easter Everyone!  Love Ya!
Keep in touch…follow on facebook and pinterest!