Lucky Rice Crispie Treats
I am feeling very lucky today…or should I say blessed! Last week my email was hacked into and I was wiped out for a few days! The hacker managed to wipe out all of my contacts and I could not receive any emails. I could send them out but was unable to receive any! Through a series of many trial things, I was finally blessed to find a cute, sweet girl at the Outlook Store in the mall. She was able to find the help we needed through a tech guy. Together they found the problem and were able to restore all of my contacts again! So as I said I am feeling very blessed now!
To celebrate, I thought that I would make some Lucky Rice Crispie Treats! Don't you think that is fitting?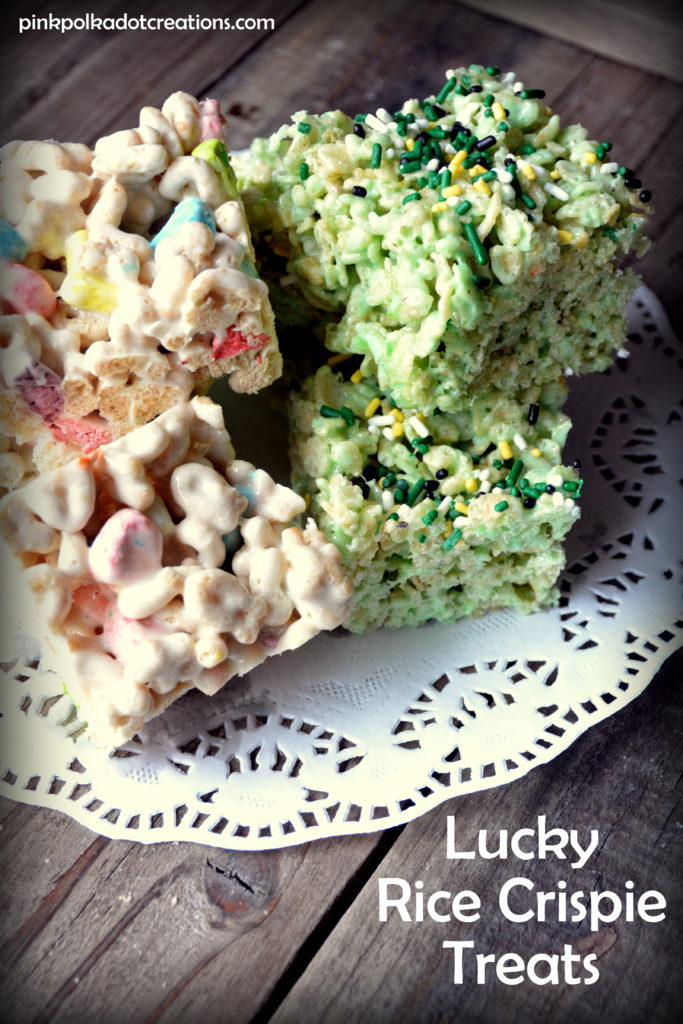 I think that it is always more fun to have two different kinds to choose from? Then it makes it YOUR lucky day!
There is a Lucky Charm version: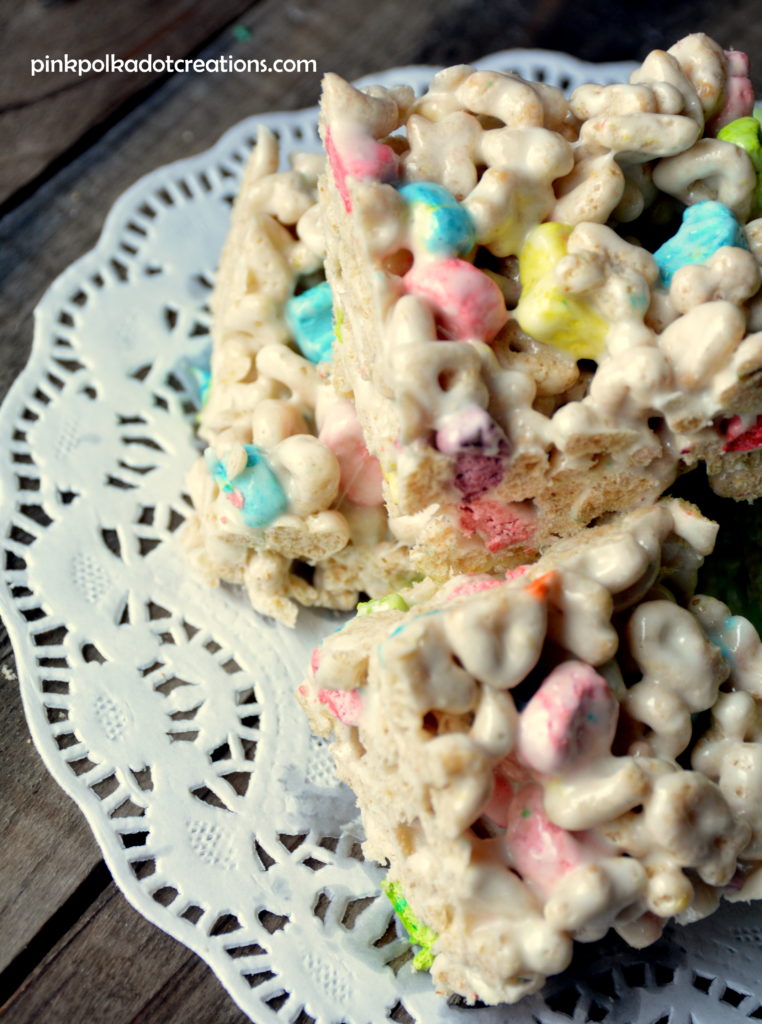 These are simply made by substituting out the rice crispies for Lucky Charms!! YUM!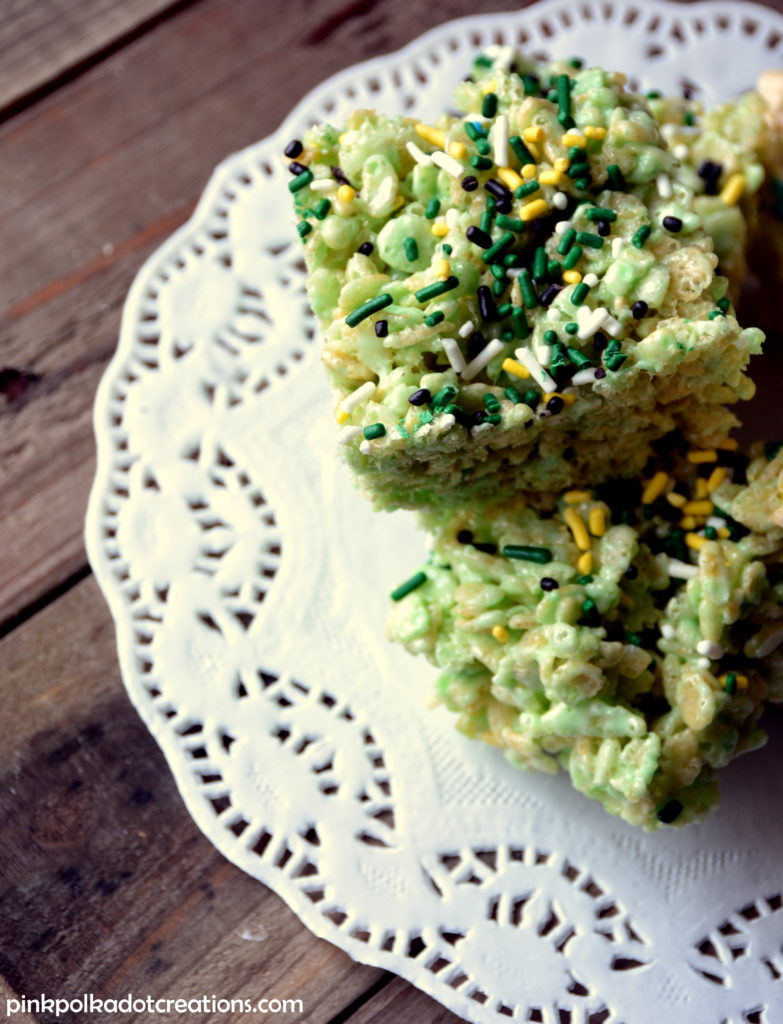 Or you can do a green version with lucky sprinkles on top! To make these, simply add green coloring to the melted marshmallows before you add the rice crispies. Add fun sprinkles on the top before the marshmallows are set!
If you don't have a Rice Crispie Treat recipe, check out these Chocolate Dipped Rice Crispies that I made for Halloween. You will omit the chocolate dipped part…or you could add it for an even more decadent treat!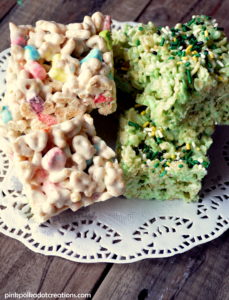 So these are my Lucky Rice Crispie Treats!
Do you need some luck in your family? I'm pretty sure that you would be pretty popular if you were to make some of these for your favorite peeps!
Hope you are feeling Lucky today! Thanks for Visiting!