Two Light Desserts
Anyone who knows me very well, knows that I have a VERY sweet tooth!
And because of that, I am back on weight watchers!!! :) But I still have my sweet tooth, so I am sharing not one…but Two Light Desserts!
The Light Lemon cupcakes are an old recipe that I think actually came from Weight Watchers.
To make the cupcakes, you will need a lemon cake mix. Any brand will work. And a can of diet soda. I used diet 7-up. Mix the two together and bake as directed on the cake mix box.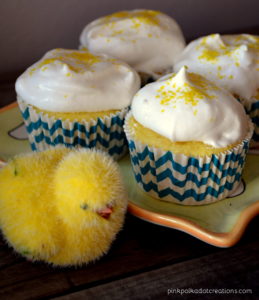 The frosting is light Cool Whip! I added the yellow edible glitter, but it is just for show! They taste the same without the glitter!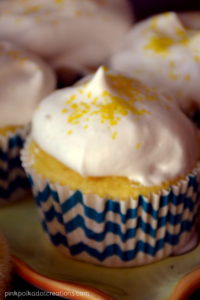 This recipe makes a very light, airy cake, but it is perfect for satisfying a sweet tooth!
The next treat is frozen pineapple pops!
To make the pineapple pops, you will need a can of pineapple slices, light yogurt or Greek Yogurt, and some toasted coconut, finely chopped nuts, or sprinkles.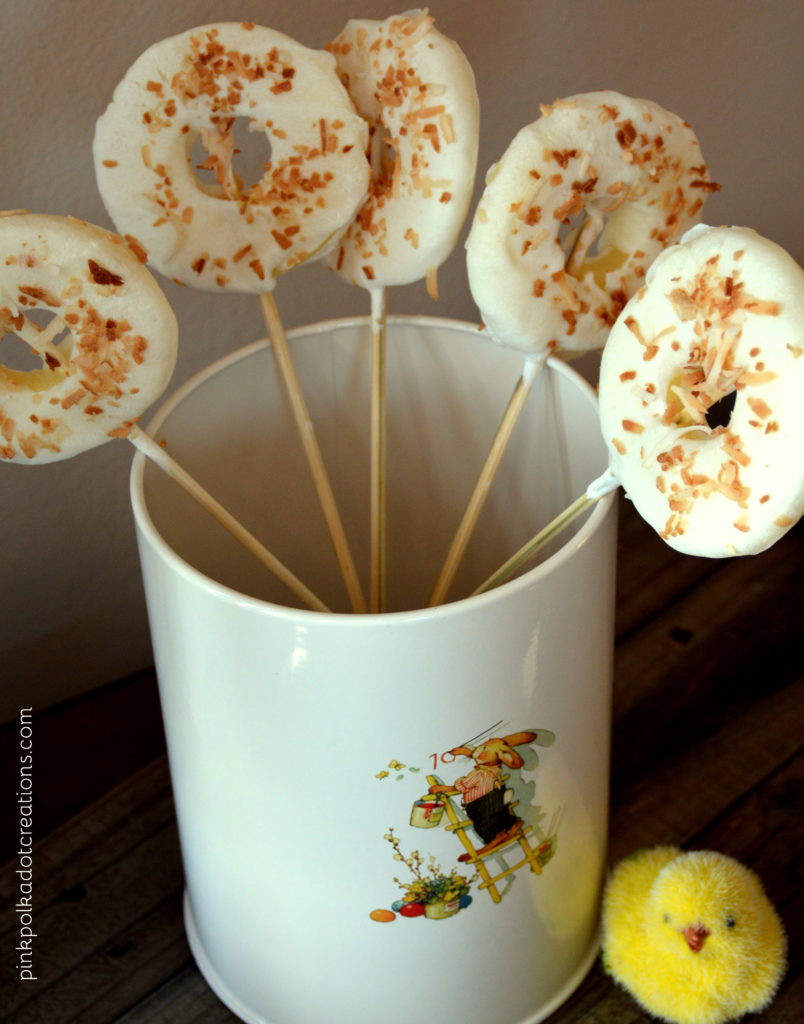 First of all you will need to drain the juice off of the pineapple slices. Then insert a skewer into the pineapple and place on a cookie sheet lined with waxed paper or parchment paper. Put in freezer until frozen solid.
Next, put the yogurt into a measuring cup or bowl that is deep, but wide enough for the pineapple slice to go into.
Dip the pineapple slice into the yogurt until covered. Tap the side of the dish to remove the excess yogurt.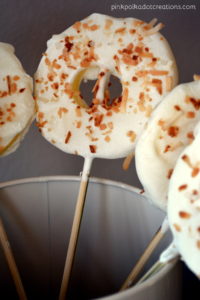 Place the dipped pineapple back on the cookie sheet and sprinkle with coconut, nuts, or with sprinkles and place back in the freezer. Freeze until solid.
Now you have Two Light Desserts. They are both very refreshing and there is NO guilt in eating either one of these treats!
Do you need a light treat for the warm months ahead?? Do any of you have other light treats that you would like to share? I would love to hear about any that you have! :)
Thanks for Visiting…Have a Wonderful Day!