Vanilla-Buttermilk Cake
Happy Friday Everyone! Are you all ready for another weekend?!!
Today I have a super delicious cake that is made from scratch, so you know it is going to be good! It is moist and oh so wonderful!
I made this cake for my husband's birthday a while back and I gave him the choice of what cake to make. Of course he picked the basic vanilla cake with not a whole lot of anything else in it! But, guess what?…It was delicious!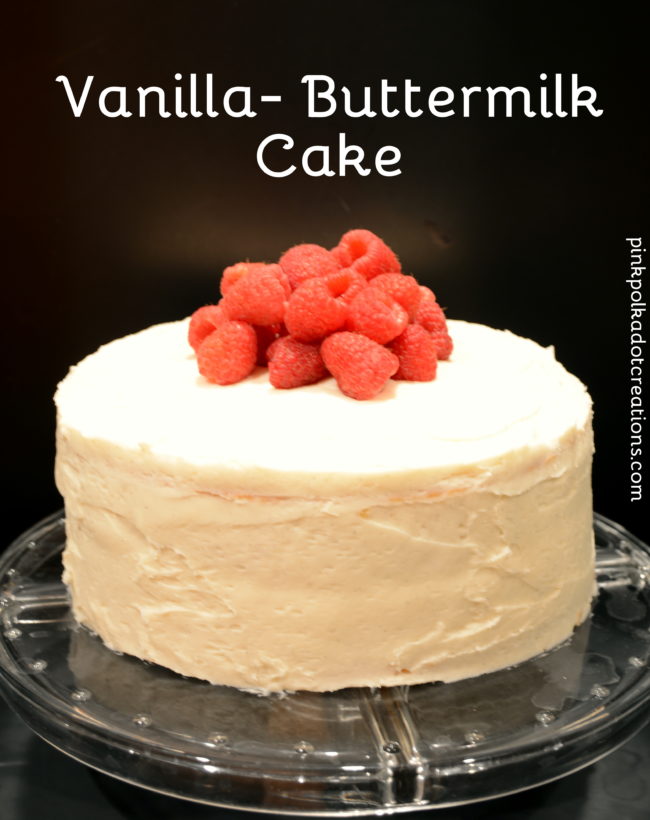 My friend, Sharee, gave me several magazine for Christmas. I had so much fun reading them and browsing through all of the goodies in there. One magazine had this recipe in an ad for Swans Down Flour and I was able to find the recipe online! So now, I can share this recipe with you!
Click on the link and it will take you to the main page of the website. Then click on the cake link and then the yellow/vanilla link. The Vanilla-Buttermilk Cake is at the bottom.
This cake would be a fun treat for Valentines day for your family!
I added raspberries to the top just like the recipe. But you could add strawberries, blueberries, peaches, or blackberries too. Whatever strikes your fancy. This cake would also be great decorated for a birthday…or any holiday for that matter.
One of my granddaughter's told me that she thought it tasted like a "Nothing Bundt Cake." I thought that was a wonderful compliment!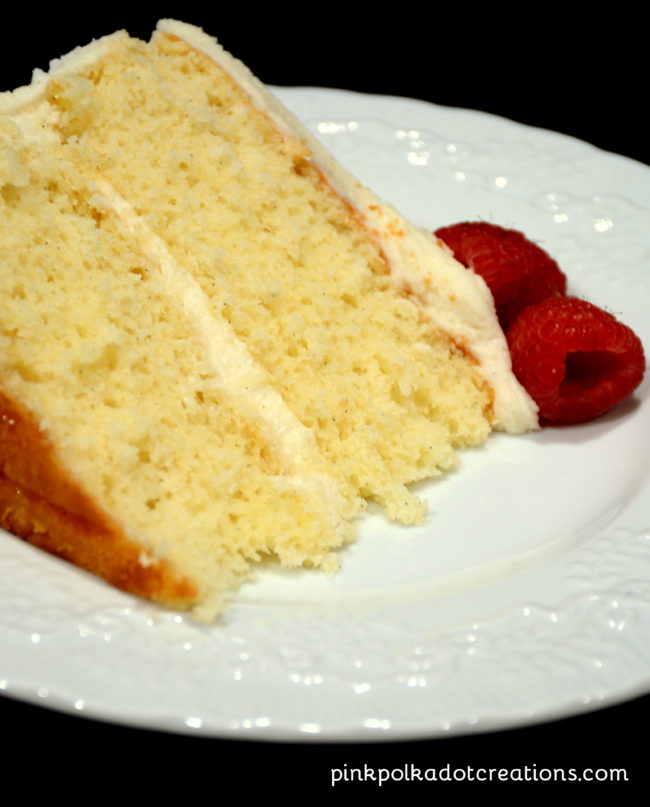 The only change that I made to the original recipe is, that I used vanilla bean paste instead of the vanilla extract. I bought a bottle of vanilla bean paste at a local "Kneaders" restaurant one time when I was having lunch there and I love it! You can see the flecks of vanilla in this picture!
So do any of you need some Vanilla-Buttermilk Cake in your life? :) Make some this weekend…your family will thank you!
Thanks for Visiting…Have a Wonderful Super Bowl Weekend!