Today is my husband and I's 39th wedding anniversary! We were talking about it last night and how it just did not seem possible for time to have gone by that fast! We have had some wonderful times and some rather bumpy times, but we have always gotten through them with the help of each other!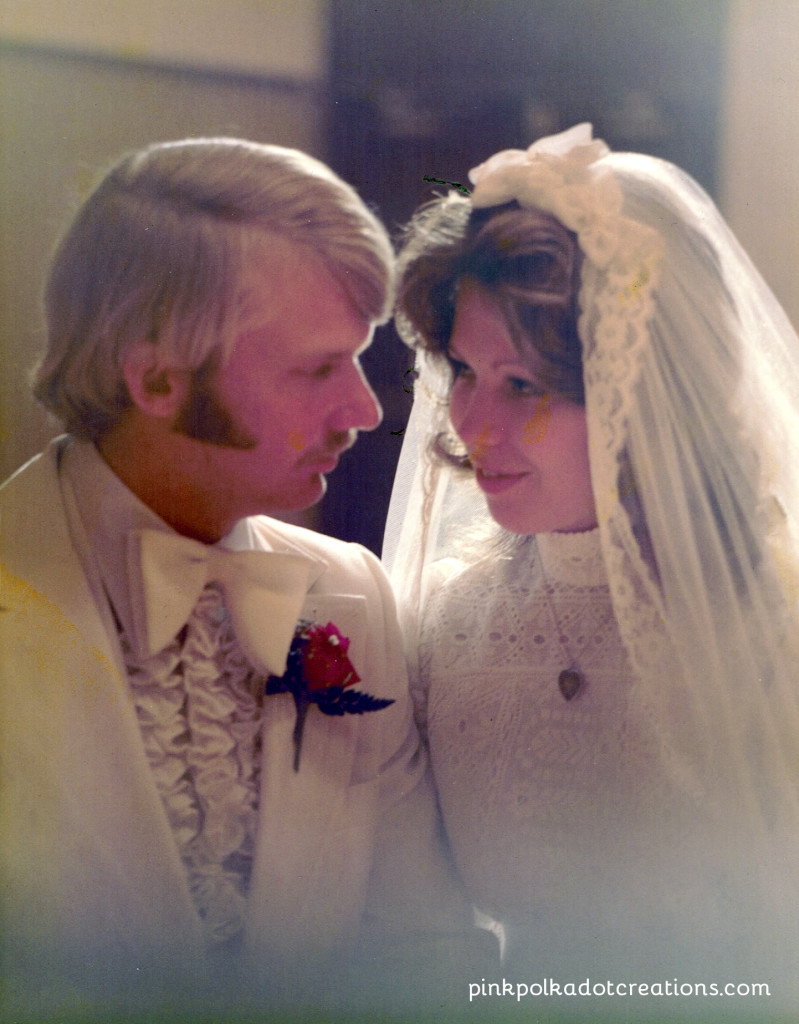 We were oh so young, yet so in love!
(You gotta love those side burns!)
We were married in the Bi-Centennial year of 1976, so our colors were red, white and blue! That was the color of a lot of weddings that year!
We have had many great times together and fun memories to look back on. There are not a whole lot of things that I would have changed, other than doing a little less yelling when the kids were little! :-)
My husband has always supported me in the things that I do. He encourages me to try new things and to develop new talents. He is very giving to me and to others. He is a hard worker and has provided for his family. He has a driven personality and he has taught our kids and I to be driven in the things that we do. He is an example of determination and not giving up! I love all of these things about him…but the thing that I love the most is that we are BEST friends! We love to be together and love each other's company, to me that is my most favorite part about being married to my best friend!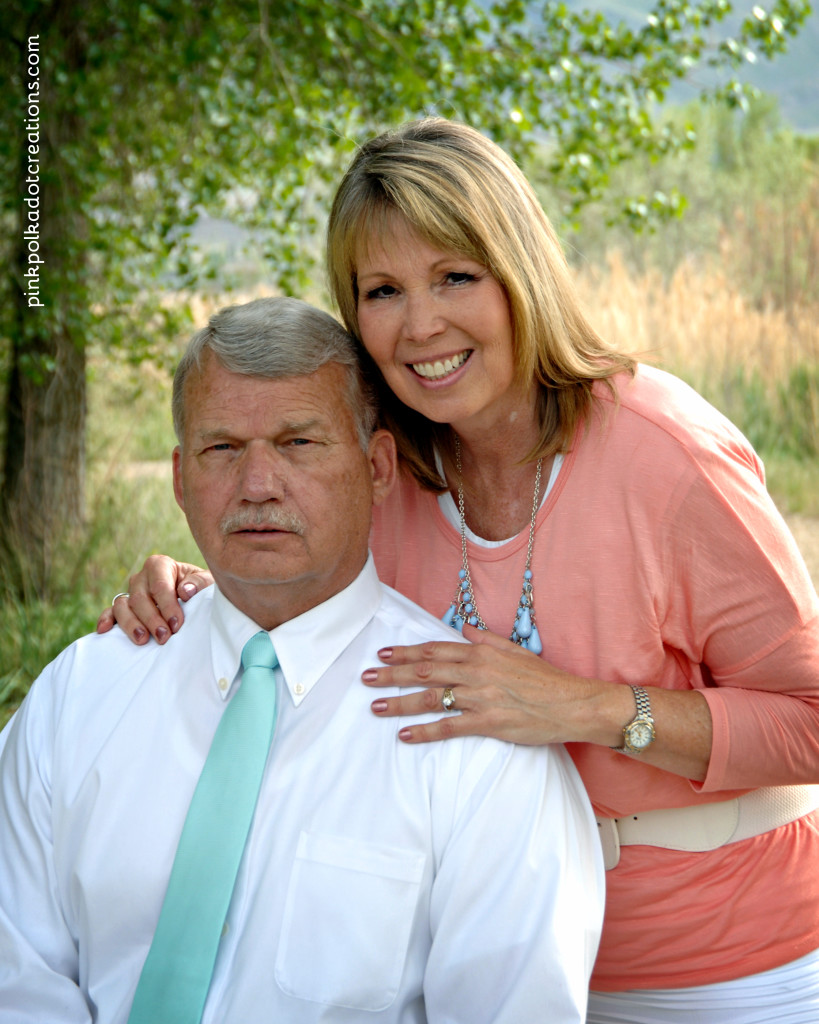 So after 39 years…4 kids…10 grandkids…I am happy to say that this has been the best ride of my life! Here's to another 39 years!
I love you!