I went to visit one of my cute little granddaughters in the hospital.  She has been there for a few days and she has been a little angel during her stay. They have poked and prodded and checked and helped her and she just continues to keep her sweet smile!  While I visited with her and her daddy one afternoon, we ate lunch, went for a walk in the wagon while the nurses changed her bedding, we blew bubbles and played with her magnetic princess paper dolls!  It was  great!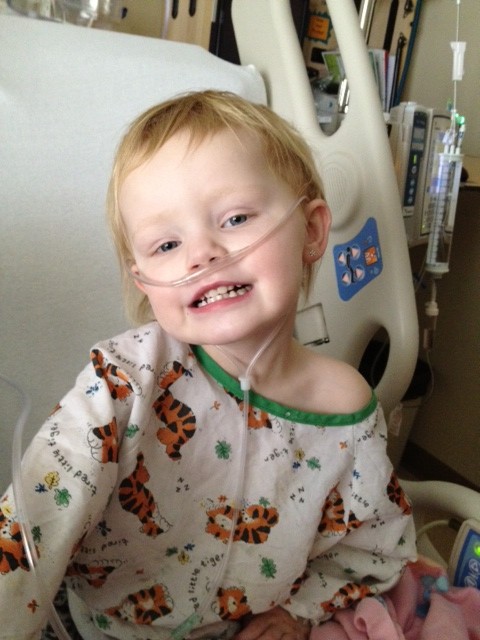 When she arrived at the hospital, they presented her with this cute fleece blanket and a coloring book and bubbles that were tied up with a big bow and a cute note!  They were donated by someone and I was very grateful for that someone's thoughtful kindness.  There are truly angels among us!  I was talking to one of the nurses and asked if they needed more and she told me that they can always use more!  I indicated that I was interested in making some of these care packages and she told me that they will always be very appreciated!  She told me that if I wanted to contribute to the hospital that the best thing to do is to deliver them right to the pediatric floor.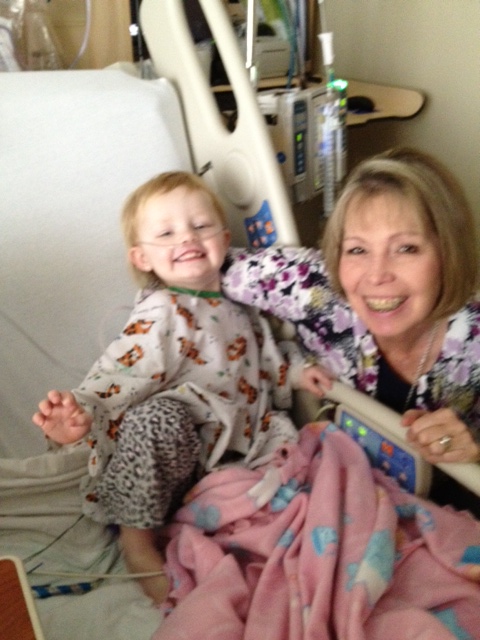 This is a smaller hospital and I think that they sometimes get overlooked because of all the larger hospitals and so they do not get as many of the donations as the big hospitals.
 I am going to issue a challenge to anyone out there that wants to take it and that is to find a worthy cause and do some kind of community service.  We sometimes go gun-ho at Christmas time and then we slack off, so if any of you have the time I would love to encourage you to do some kind of service for someone!  Even if you just do a simple "pay it forward" to someone you will have been an angel to that person!
There truly are angels among us, just like many of you!
If any of you would like to share your experience I would also love to here about them!