My husband and I just celebrated our 38th wedding anniversary!? How can that be…when I still consider myself to be a forty-something? The numbers just don't crunch!
But I am the luckiest girl alive because I am truly married to my BEST Friend!
I decided to make a little scrapbook because of a fun little idea that I saw on Pinterest, it uses all kinds of numbers and I knew that my husband would love it!
This is a really fun book to make. I learned how to make the book itself from a tutorial from Heidi Swapp. This book can lay flat or you can stand it up in a circle and display it like this:
Here are a few of the pages from this book: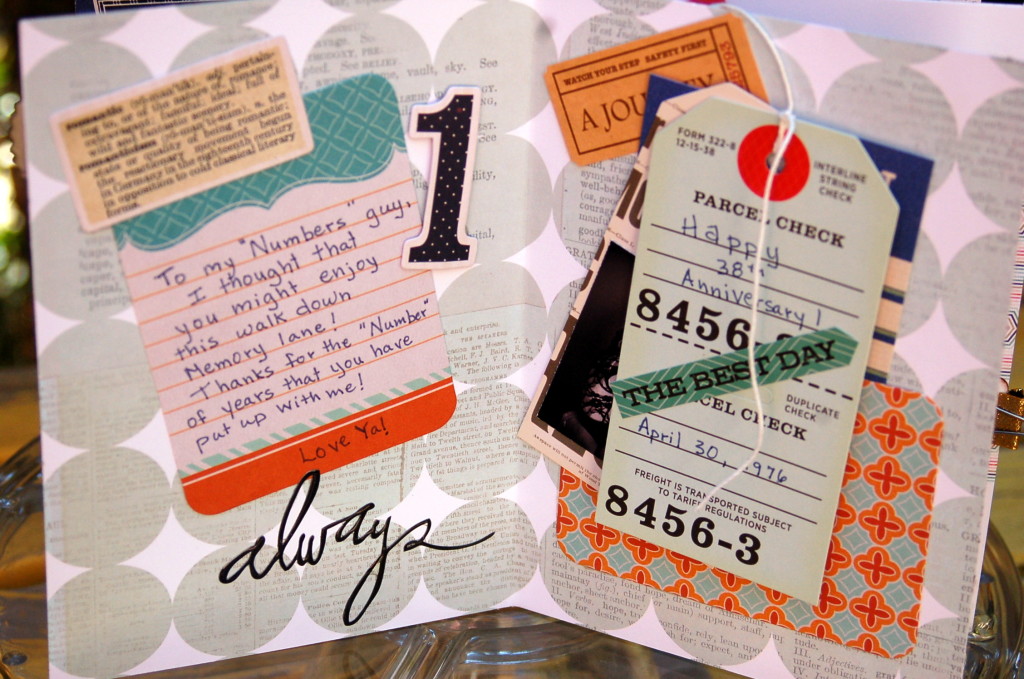 As I said, my husband is quite a "numbers" guy, so I knew that he would get a kick out of some of these pages!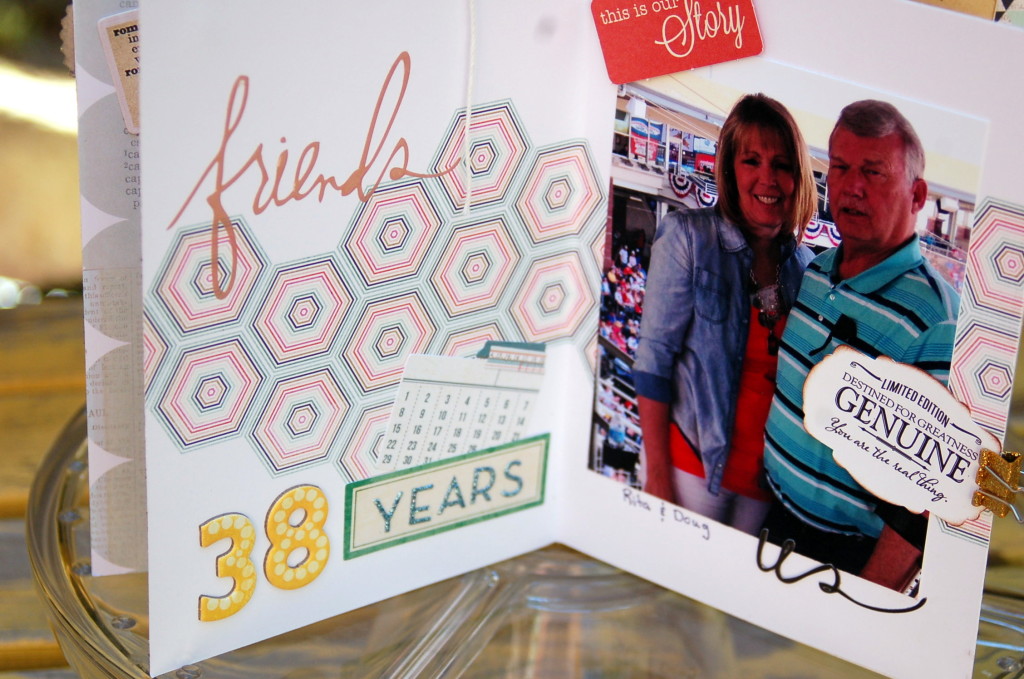 It starts out with 38 years…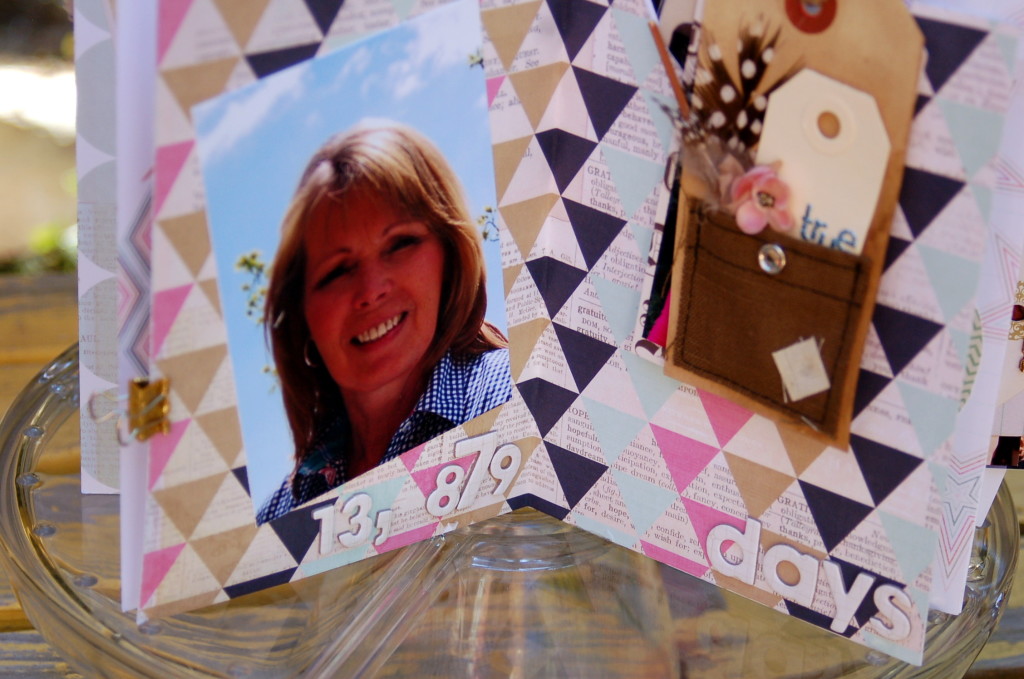 Then goes to the number of days… several of these pages have pockets and I have added many layers of tags and pictures throughout the whole book.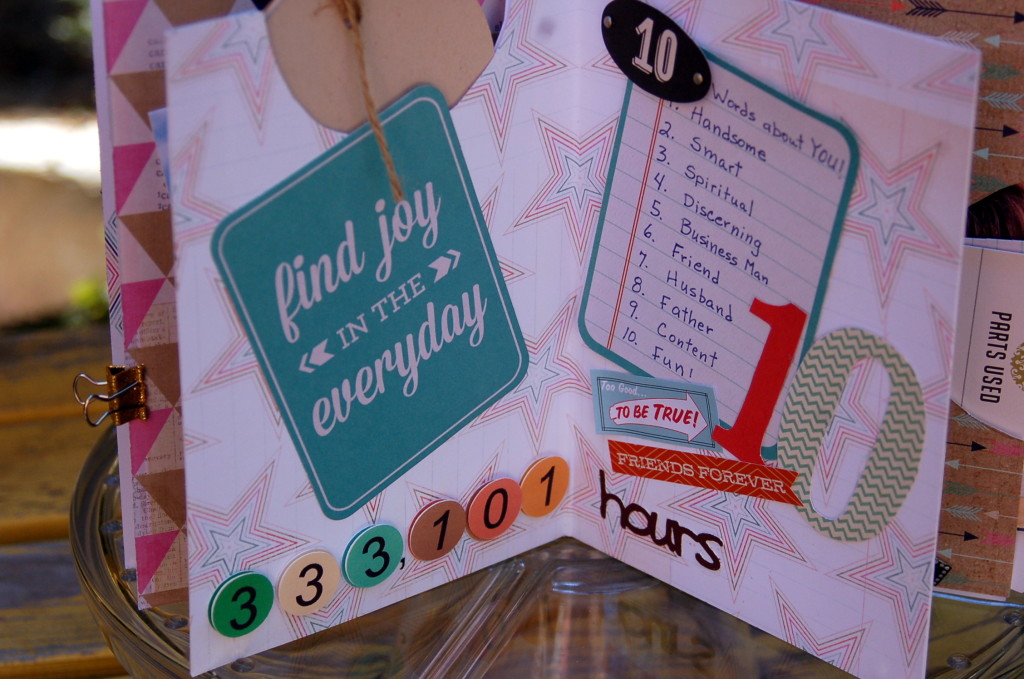 We then move onto the number of hours… and 10 words about him.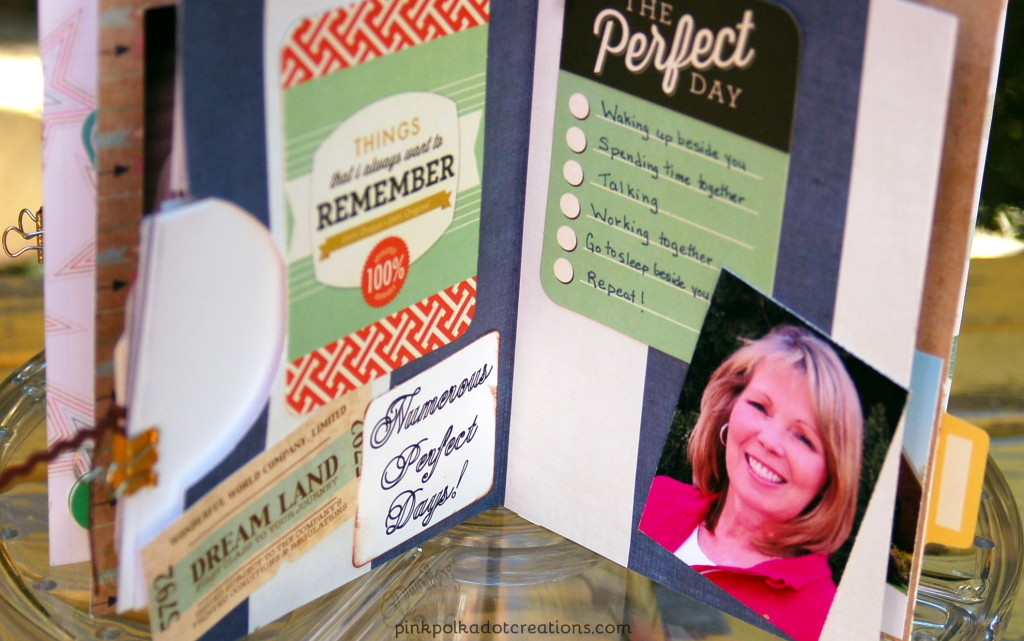 After that we have "numerous" perfect days!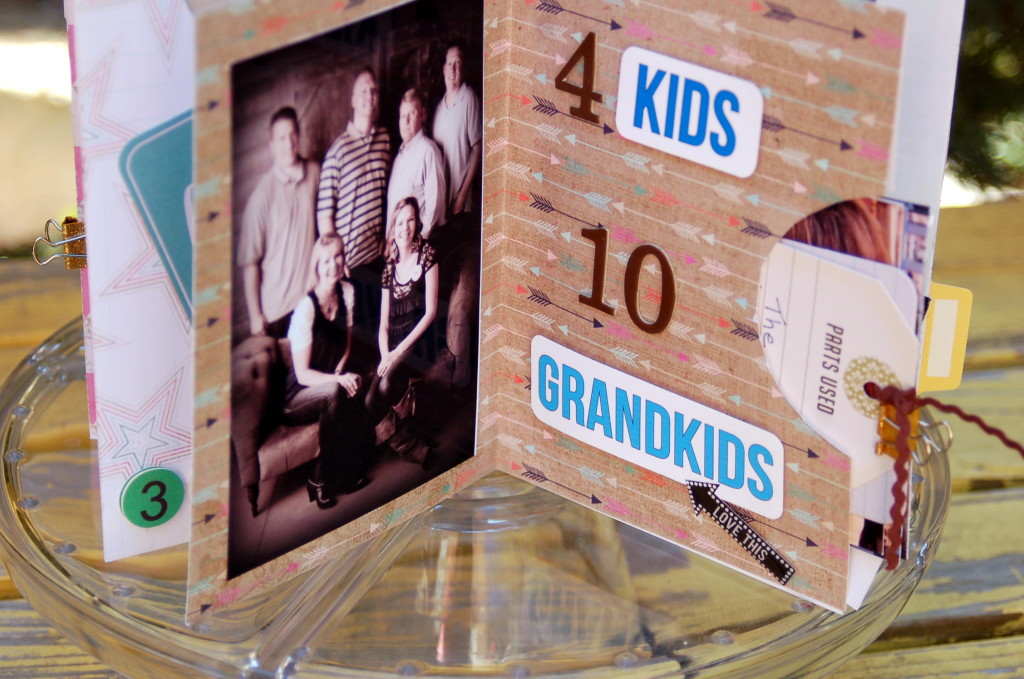 Next comes the number of children and grandchildren. This pocket is chuck full of pictures of the grandkids and fun little quotes.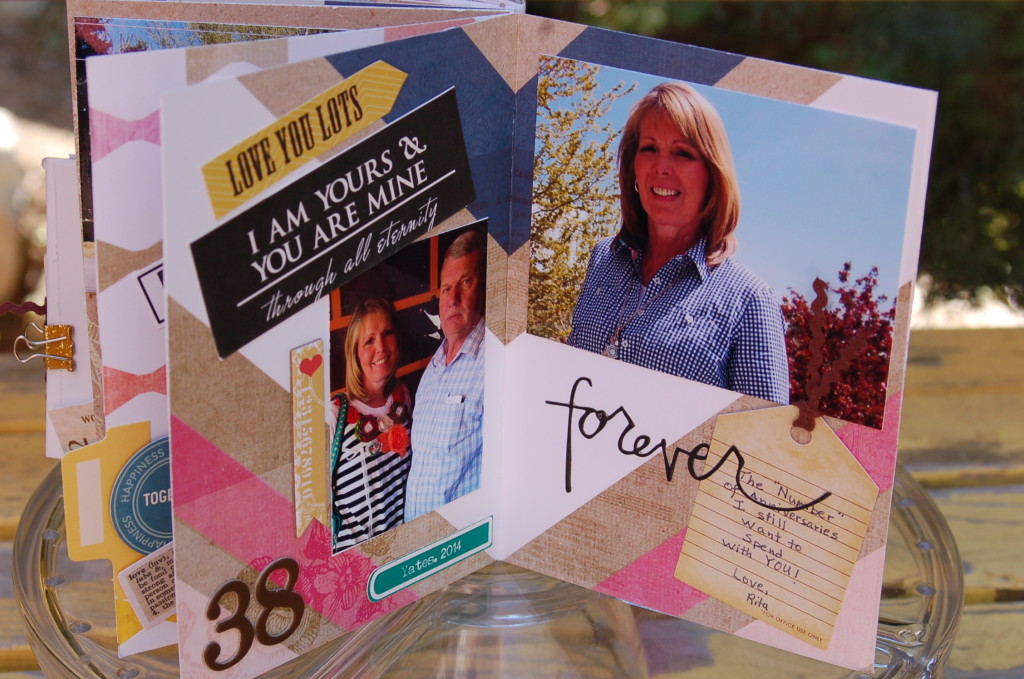 The last page I have my forever number! Some of the other pages included the number of houses and cities that we have lived in and the number of pets that we have had! Just a fun little walk down memory lane!
So do any of you have an anniversary or big birthday coming up for someone that you love…so that you could make one of these super fun circle books? It really was a fun project and since I don't scrapbook that much any more, it was real treat for me to be able to put this book together!
And I just thought you might want to see how I scrapbook: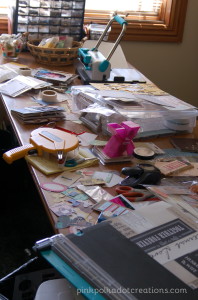 Just keeping it real here! But I do have to say, that I did not buy one thing for this book! I used everything that I already had! I don't know if that is a compliment or if I am just showing how much scrapbook crap I am hoarding! :)
Thanks for visiting today!