**No children were harmed or consumed any of this product during this photo shoot!**
This is our darling little Poster Child for Diet Coke!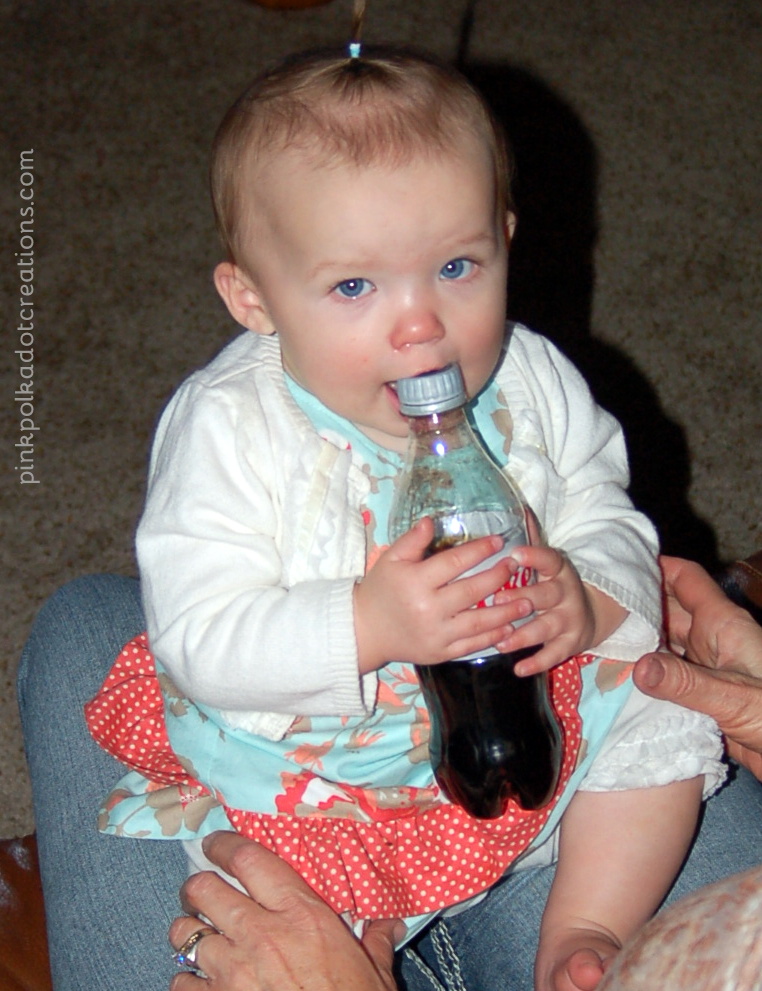 My granddaughter got hold of my Diet Coke bottle and she was not about to give it up…not for anything!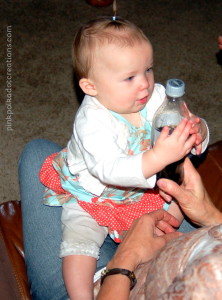 Mmmm, this looks pretty good, what is it?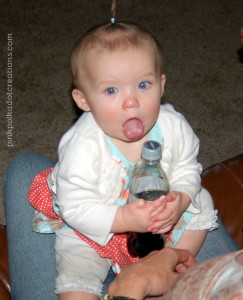 Ahhh!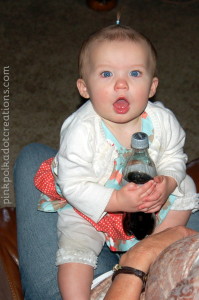 What do mean that this stuff is not good for me???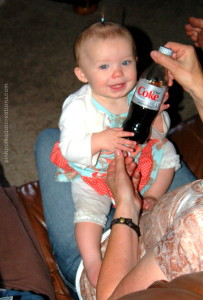 No!…Grandma it's mine!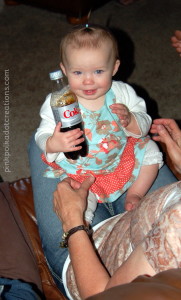 True love! This is a girl of my own heart!
My older granddaughter tells me that I am a "Coke"aholic all the time. She thinks that it is pretty funny and I probably have to admit that she is pretty close to being right. So now you know of one of my bad habits…but hey, we all need one or two of them don't we??
Hope that you all have a great weekend! I think that I will enjoy mine with a good bottle of Diet Coke!