We started my Grandma's Sewing Camp a week or so ago and the girls absolutely loved it!
This year my three oldest granddaughters are making a rag quilt for themselves!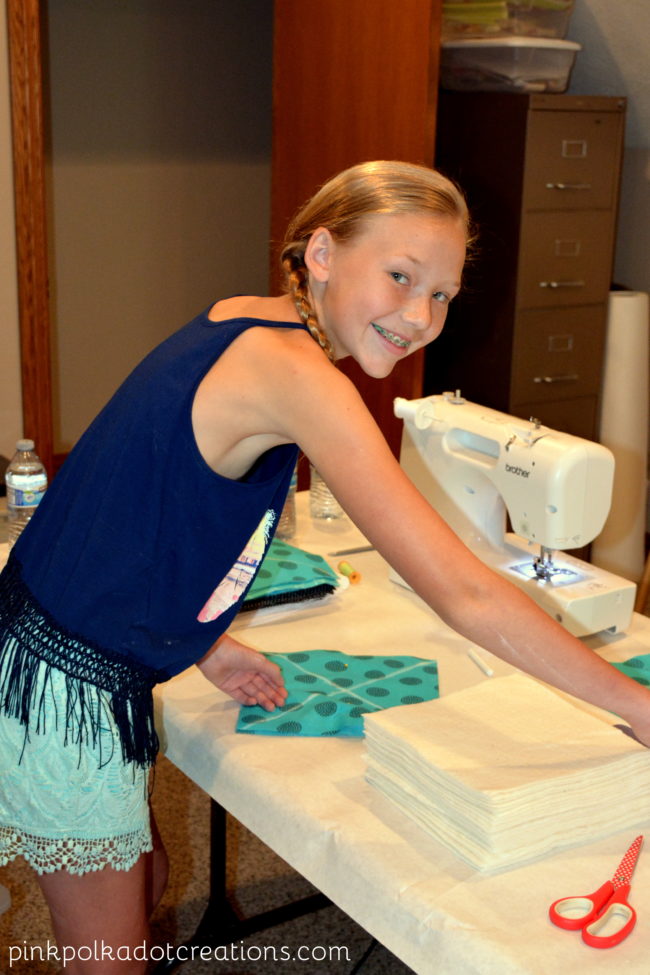 My oldest granddaughter loves to sew and she is great with picking out fabrics that go together.
So the two of us went up to Thimbles and Thread Quilt Shop and picked out all the fabric for everyone!
She knew what everyone's favorite color was, so she hand picked each fabric!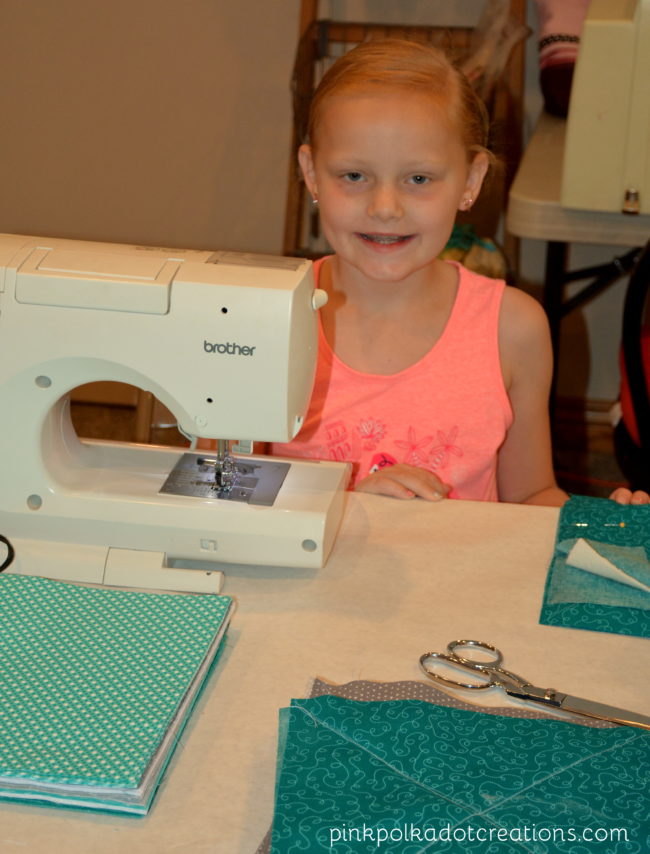 This cute granddaughter had not sew very much…but boy, did she take off! I was amazed with how quickly she picked it up!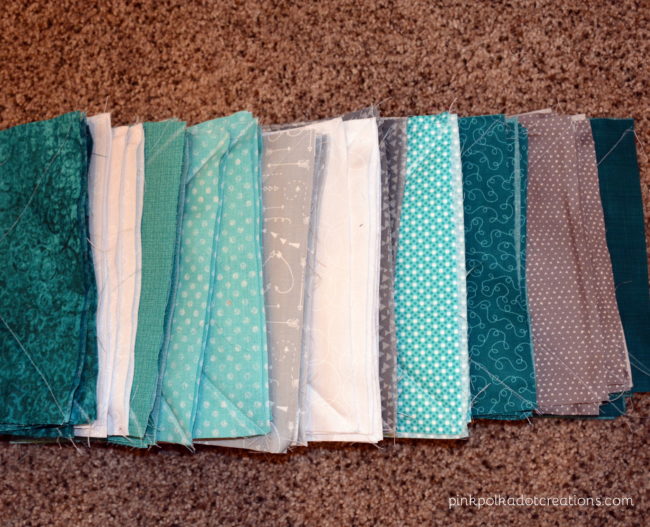 These are the fabric choices that we picked for her.
Her favorite color is a turquoise blue. We added some grays and whites and I think this quilt is going to be darling!
I could not get everyone together all at the same time, so we chose for the same day!!!
These two sewed all morning long and got a lot done on their quilts!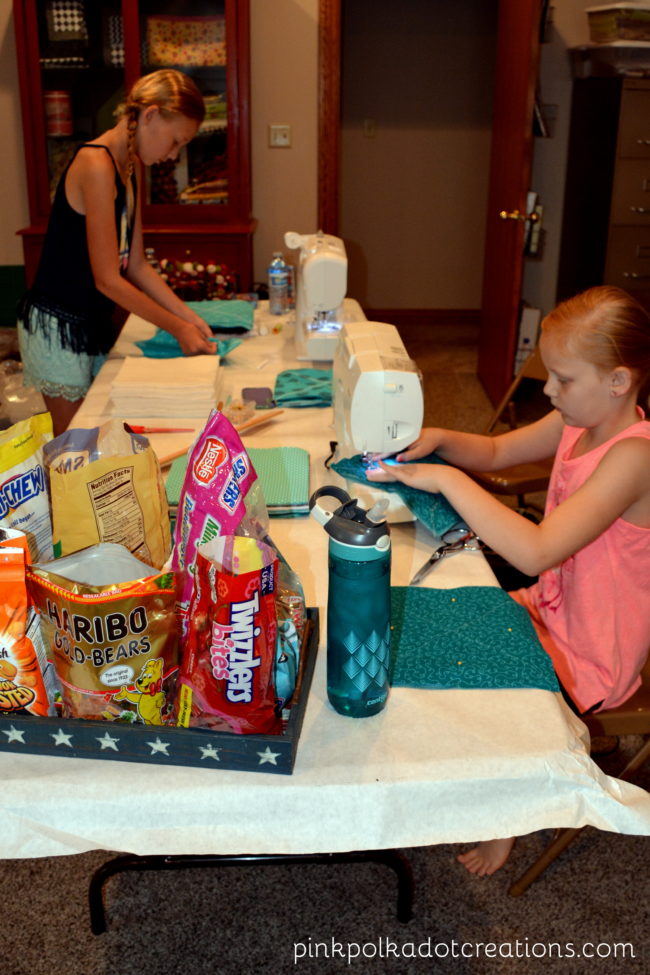 I told the girls that you could never…ever…sew without treats!!! :)
They had lots of choices to choose from, but were really too busy to eat very many of them!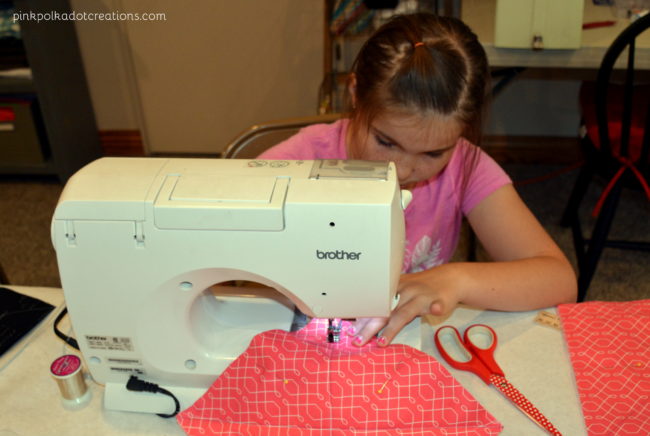 After we all went to lunch together, this granddaughter started sewing her quilt.
These are the colors that we chose for her! She loves them!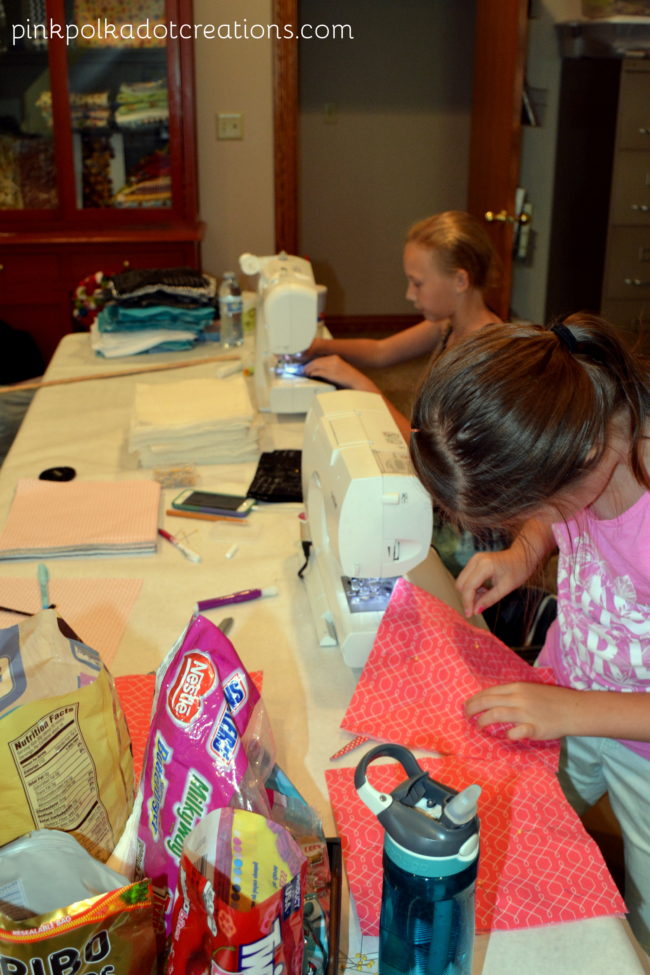 These two went to town all afternoon and were able to get all of their squares sewn with an "X" through the middle of each square!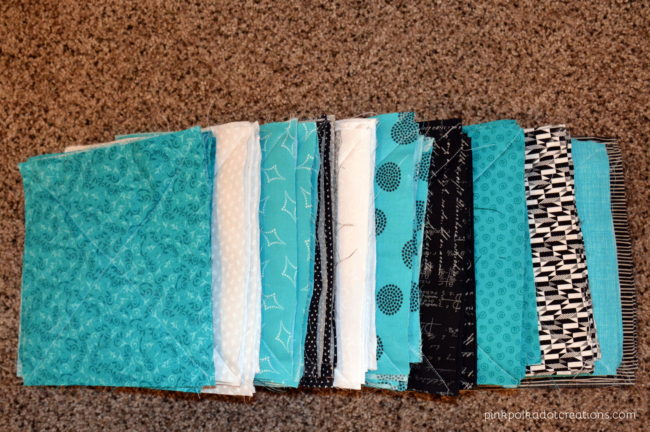 Another blue choice for my oldest granddaughter.
With a bit of difference in the blue colors and black instead of gray and it makes it a whole different look to the quilt.
So these are all the squares that they sewed at Grandma's Sewing Camp!
We now need to find a two-day spread that we can get together with a sleep-over to sew all of these fun squares together!
What fun things have you been doing this summer?
Thanks for Visiting! Hope you have a wonderful day!