Here are some pictures of our 4th of July party.  I know there are a lot of pictures so please  forgive me.  We were few in numbers with our family members, but the kids still had a ball!  It meant more of everything for them… more time on the water slide, more prizes & more goodies!
We started off with the water slide while is was still HOT!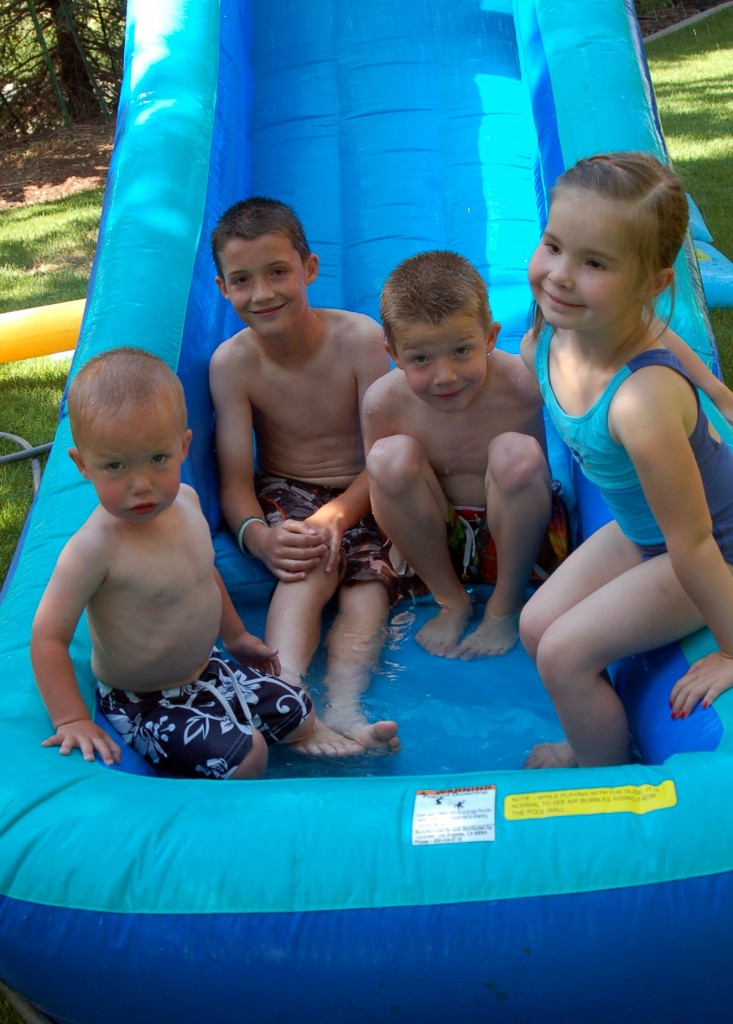 Then we moved into sponge ball dodge ball, only this little one was just fascinated with the feel of the sponge ball!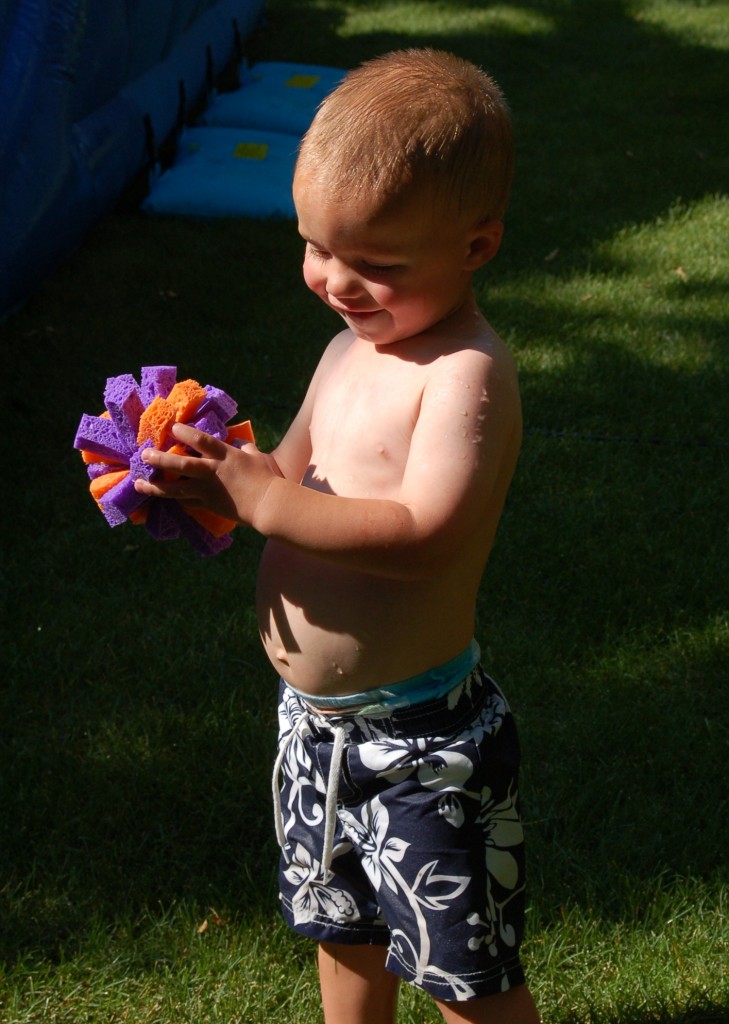 The boys thought that this was great fun, including the big boys!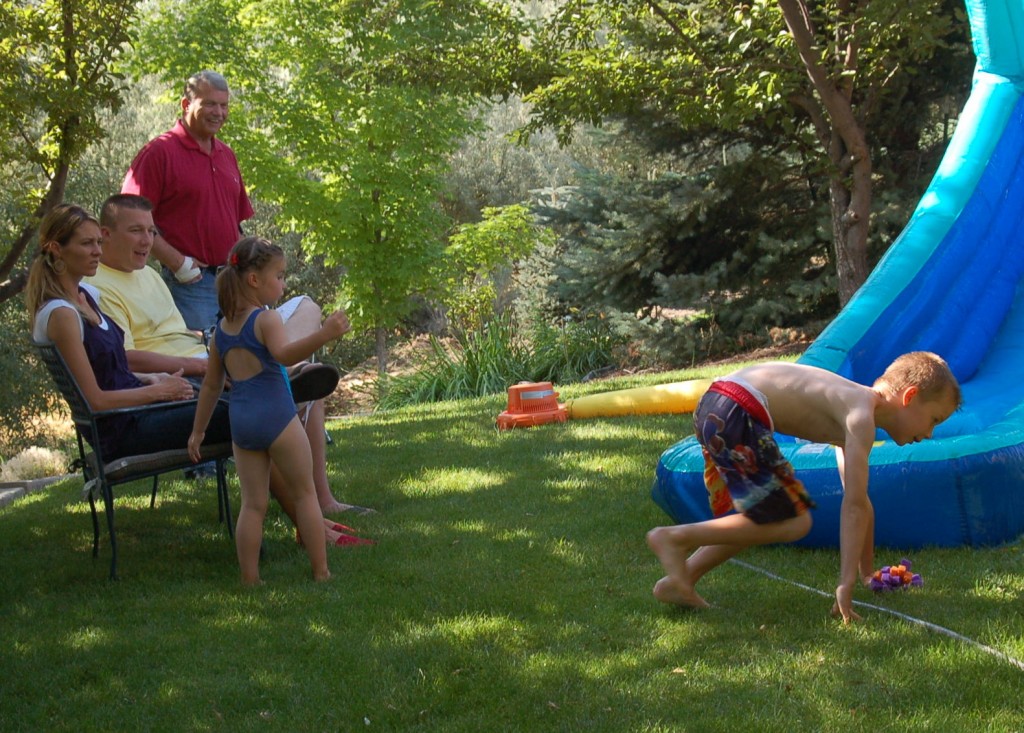 Next we did a target throw.  This is a new game at our house this year and they got a little competitive in this game because they are earning points to win prizes!  If you would like to make your own target throw the directions are found here at  Family Fun.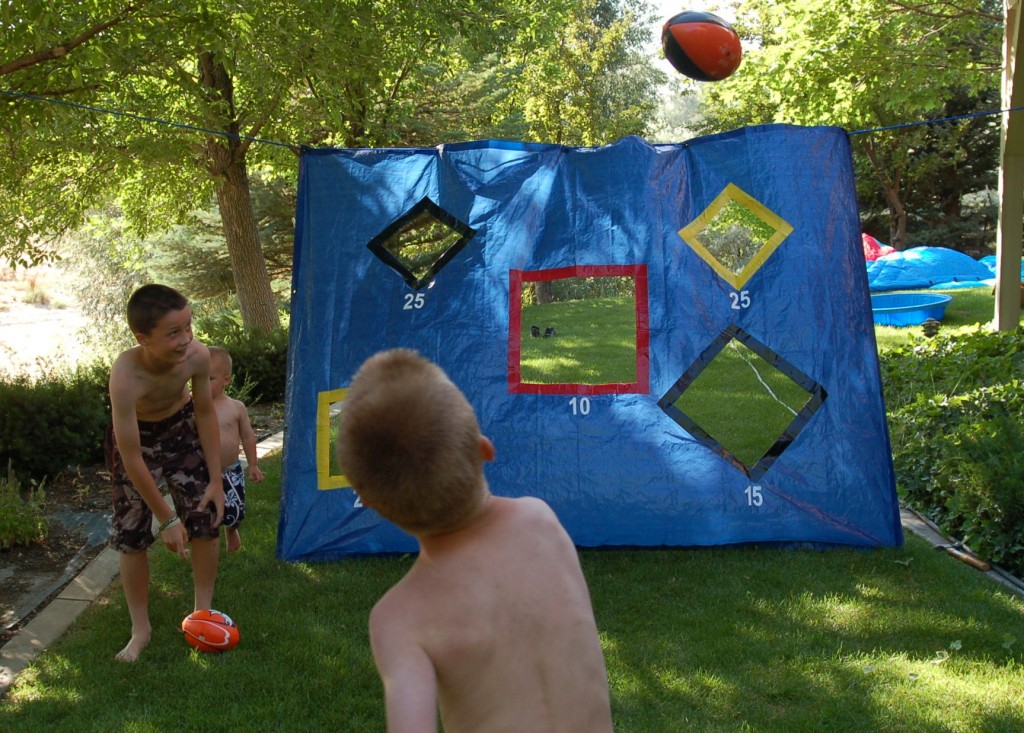 After doing the target throw for quite awhile, we moved on to the squirt gun shoot out!  We are really testing everyone's skills today!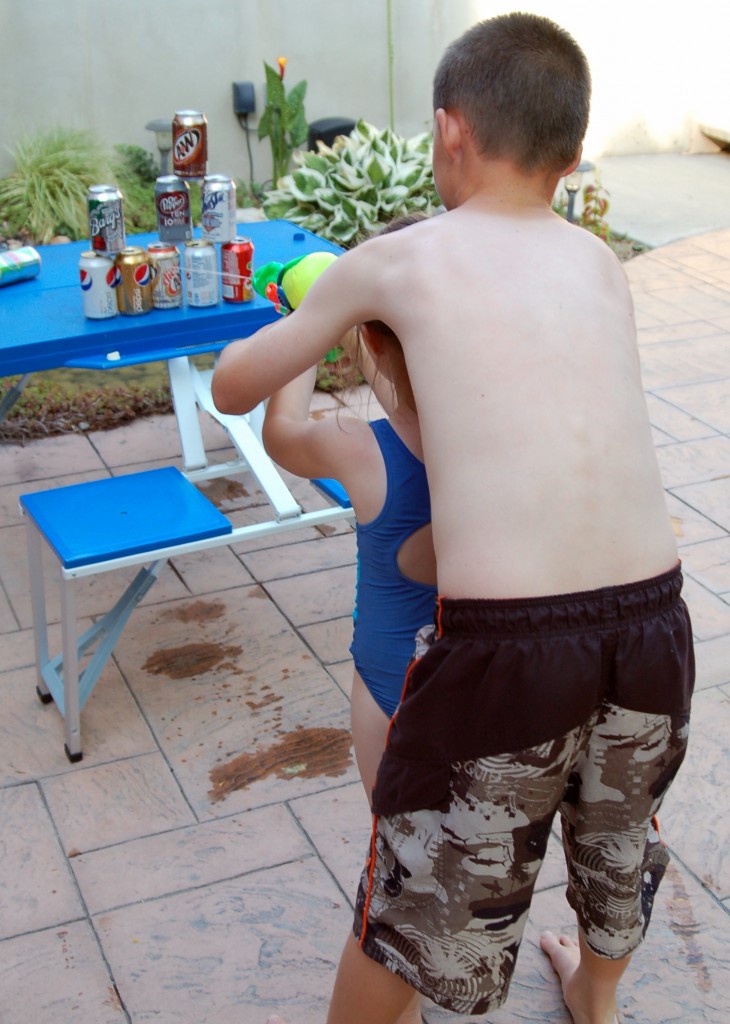 This one is our big hunter in the family (along with his Dad and Grandpa of course) so he is a very good aim.  But he is a bow hunter, so the gun thing is a bit of a challenge as you can see…NOT!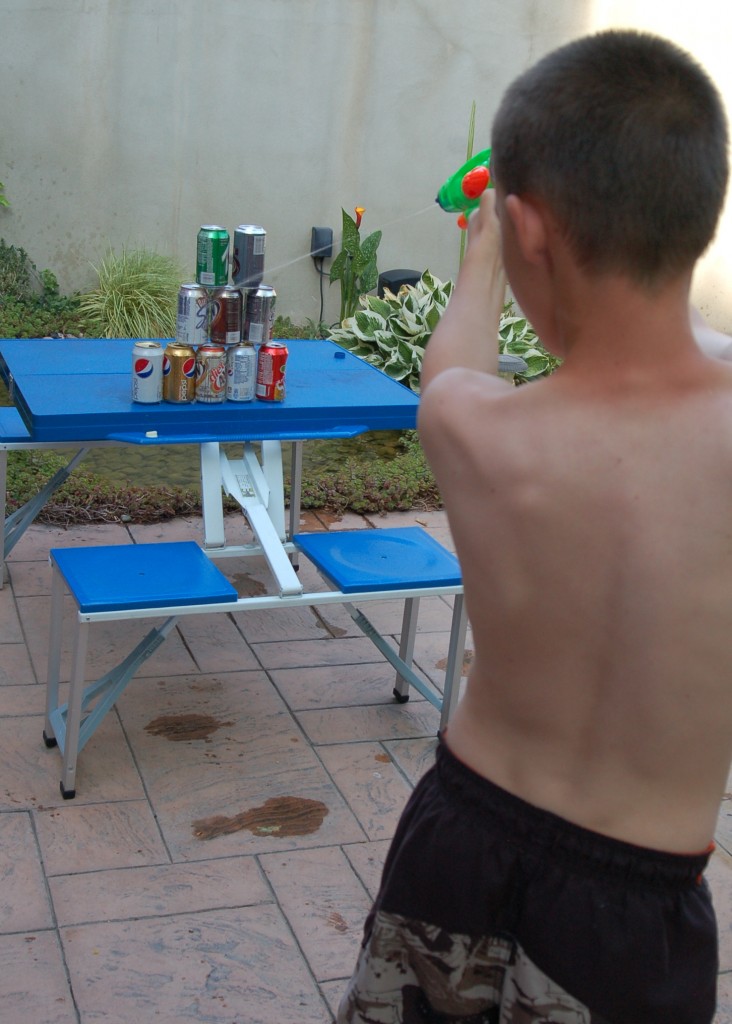 The kids did the ping pong toss while we got dinner ready to go.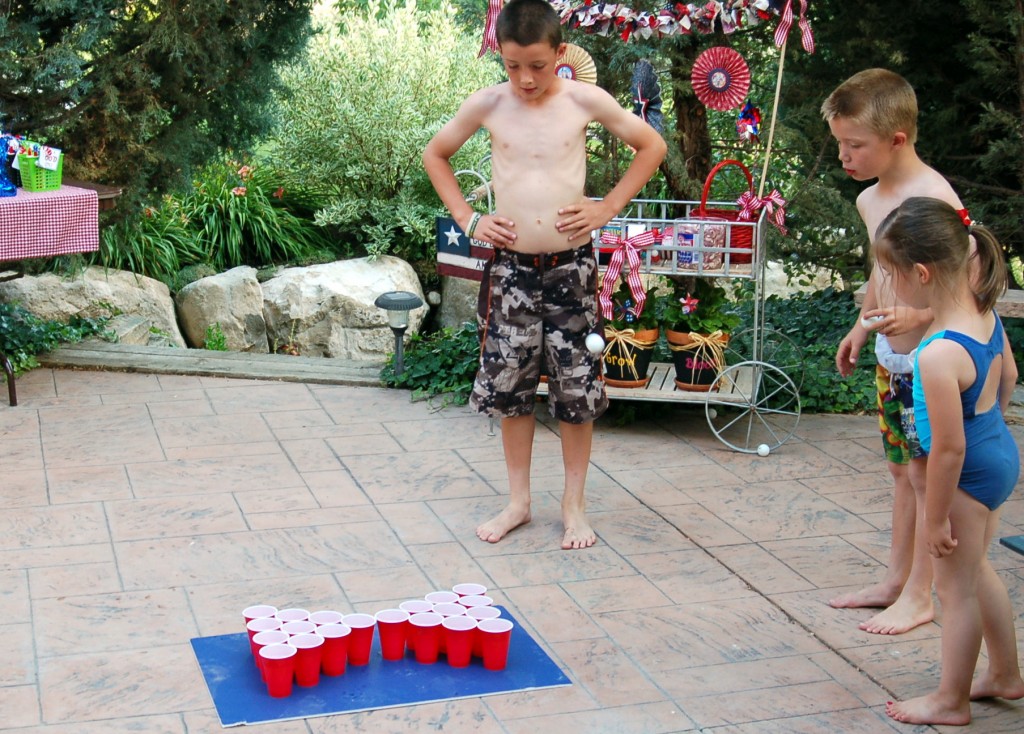 Grandpa started giving out the tickets that everyone had earned so far!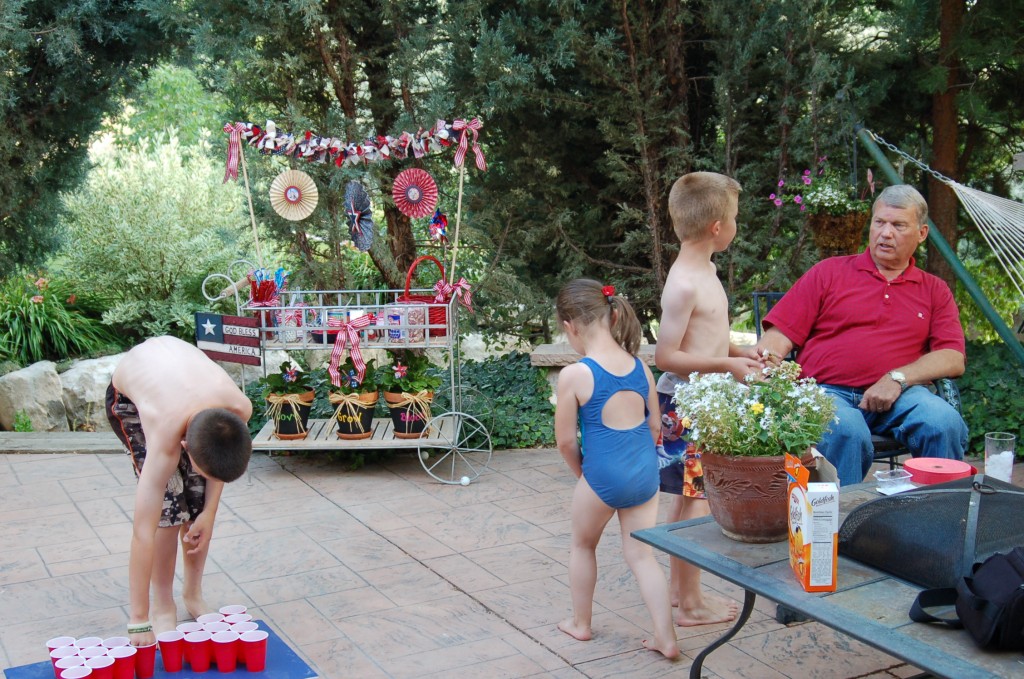 Here is the prize table!  They kept going over and checking out what they wanted to buy with their tickets.  So many decisions!  There were prizes with 125 points or 250 points.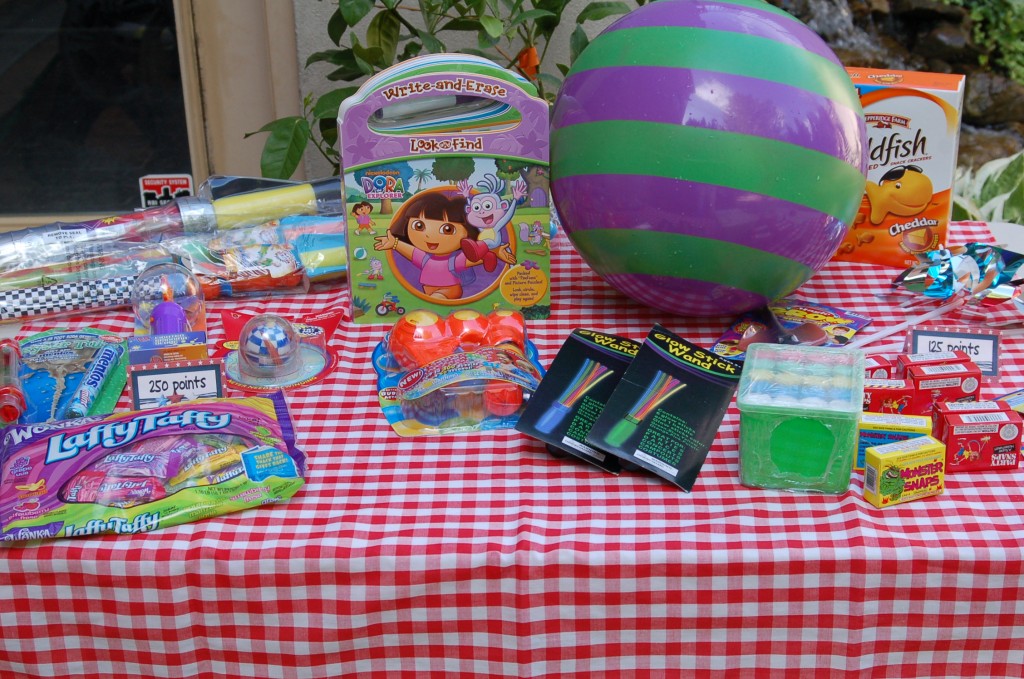 Here is our food table.  We did tin foil dinners this year and it worked out perfect!  I put them in to cook about the time everyone arrived and they were done perfectly by the time we had done a lot of the games.  We had corn on the cob, bruschetta, tin foil dinners, cherry limeade, patriotic jello, and strawberry cream pie.  (Recipes are coming soon)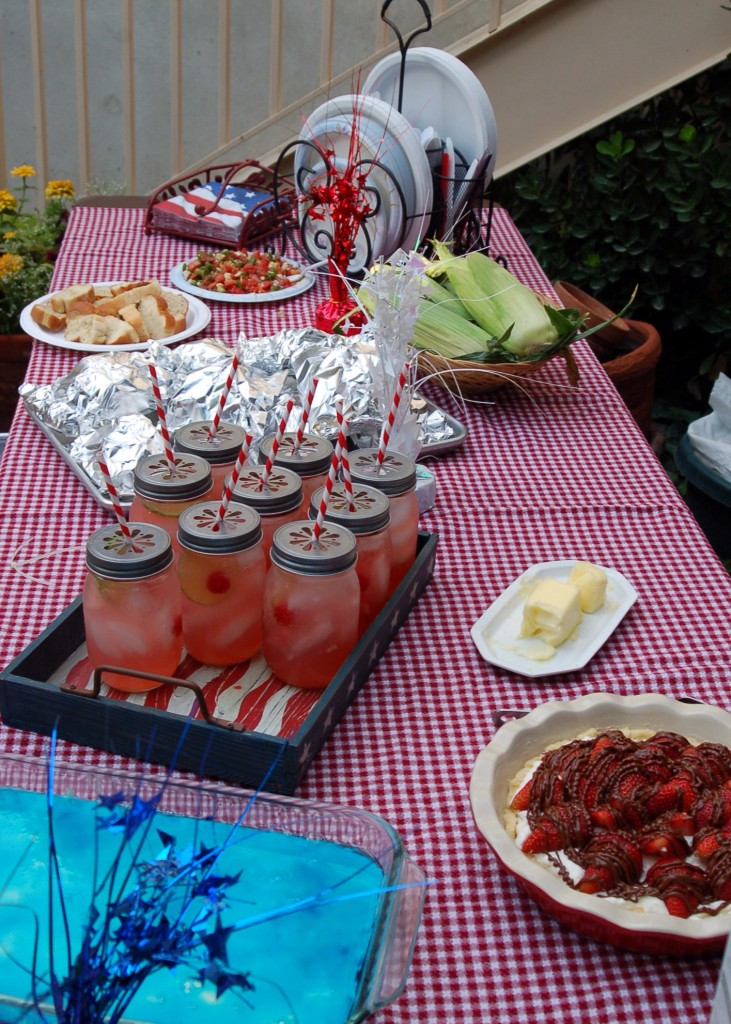 After dinner we played our July 4th Bingo using dimes for the markers!  (an idea from one of you, thank you!)  The kids wanted to play to blackout, because it meant more prizes and more money!  DUH.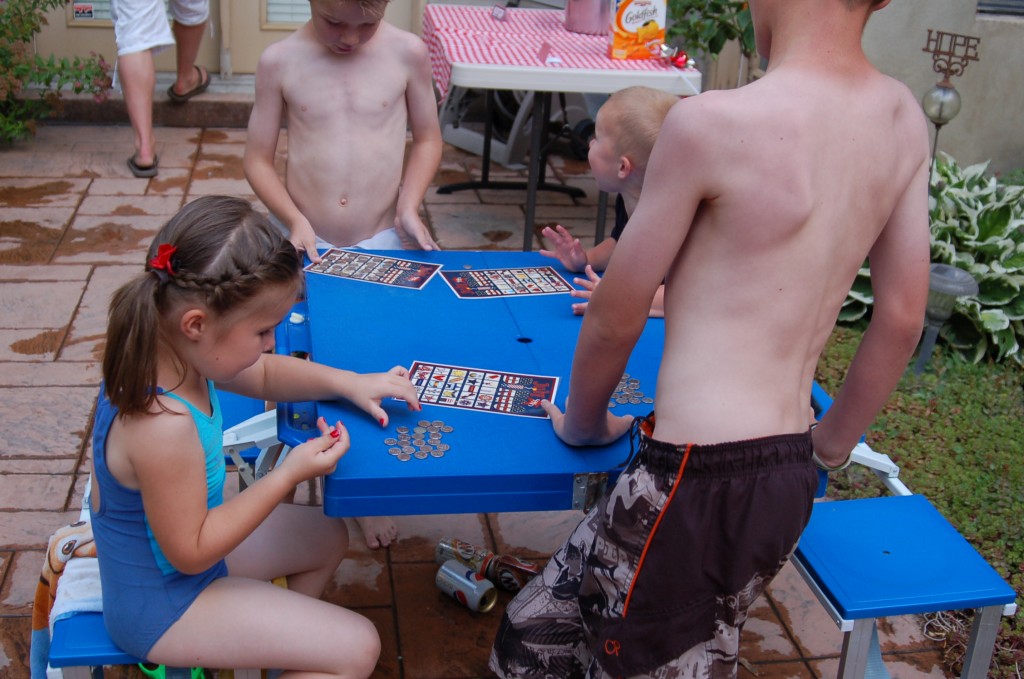 We then made Gak.  This idea comes from Lil Luna and you can get the recipe there.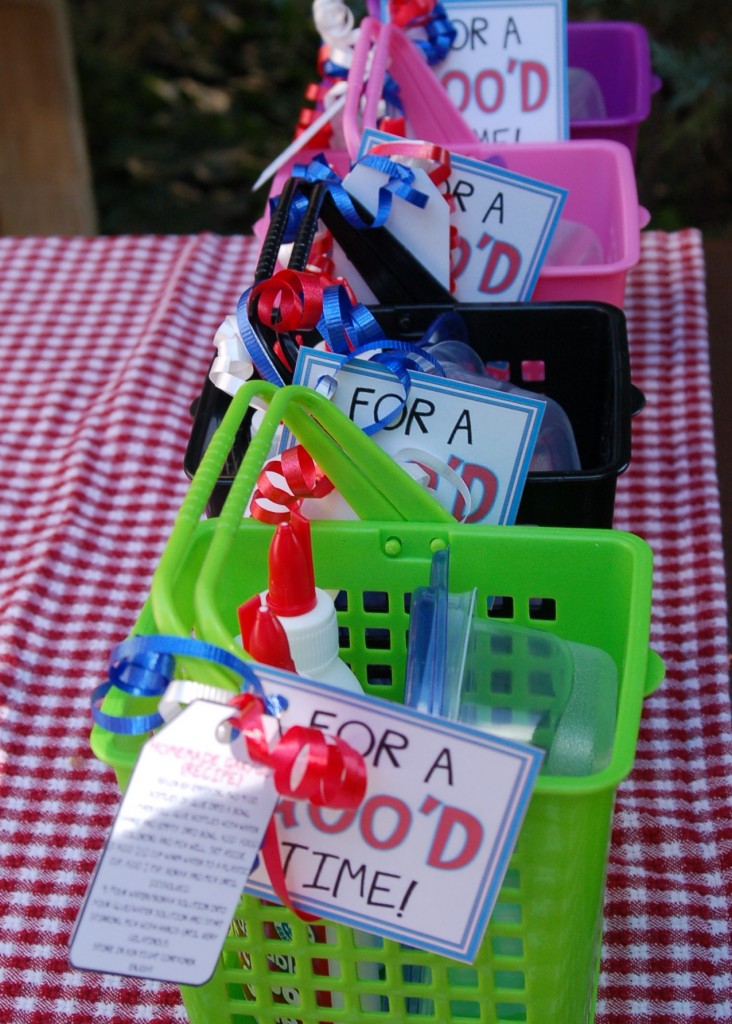 They had fun making this gooey slime, but I did not get a picture of the end result.  But trust me it is a great slime to play with!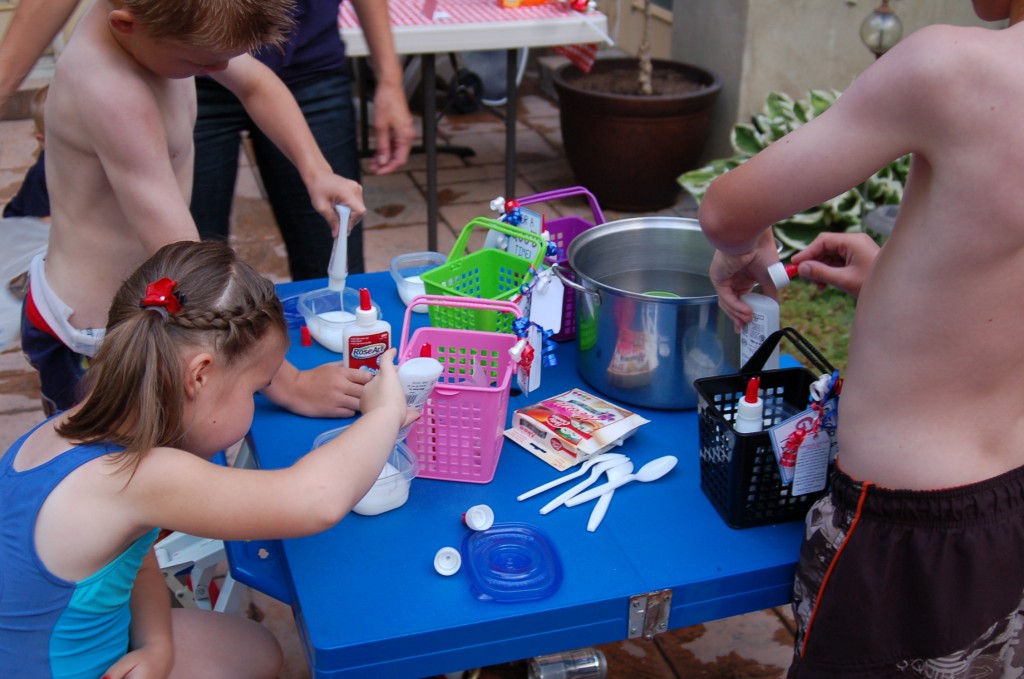 To end off the evening, we did the soda pop geyser with soda and Mentos!  This was our form of fireworks, since there are so many fires burning there is no way we wanted to light fireworks!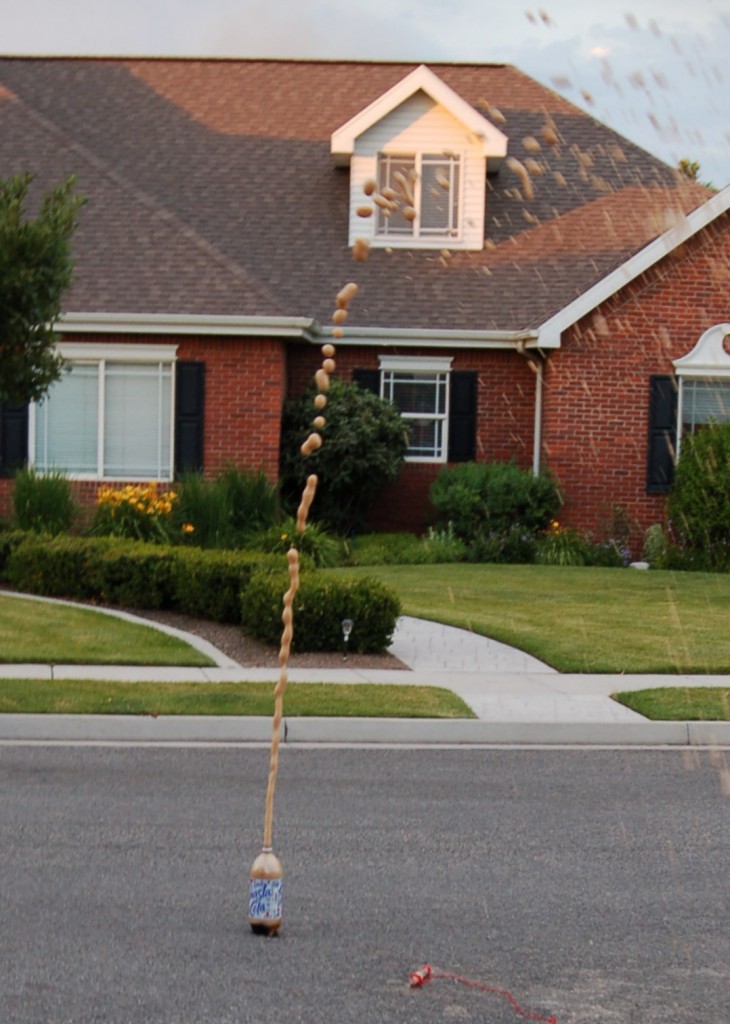 I know that this picture is horribly blurry, but I just loved the body movement and the excitement of setting the geysers off!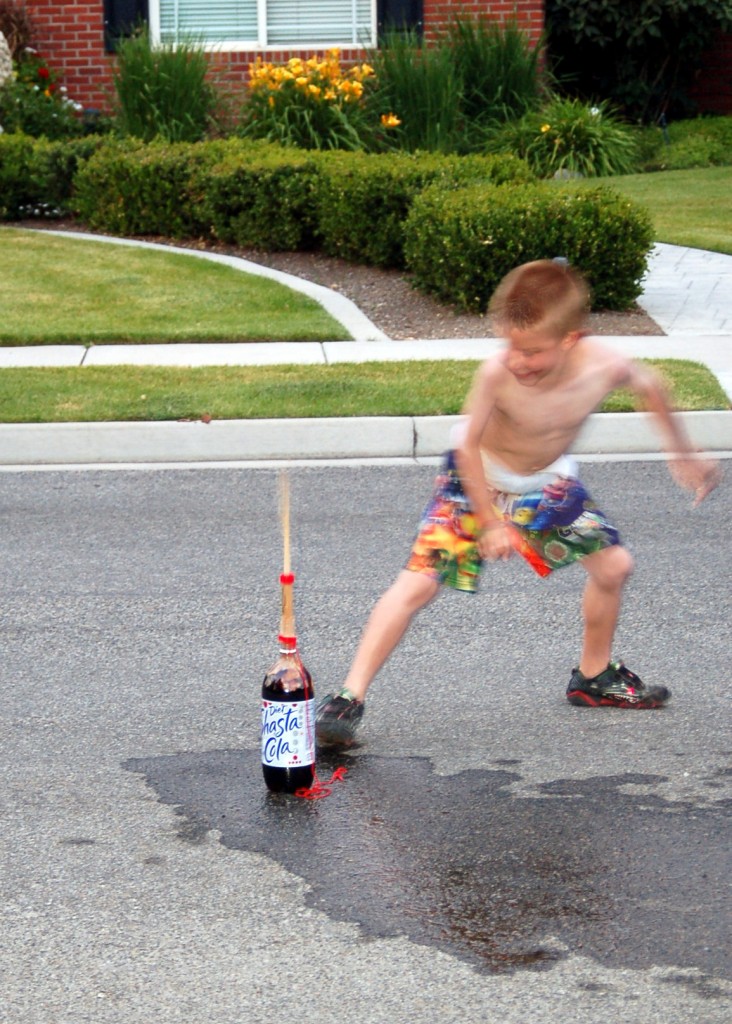 And last, but certainly not least is the candy table!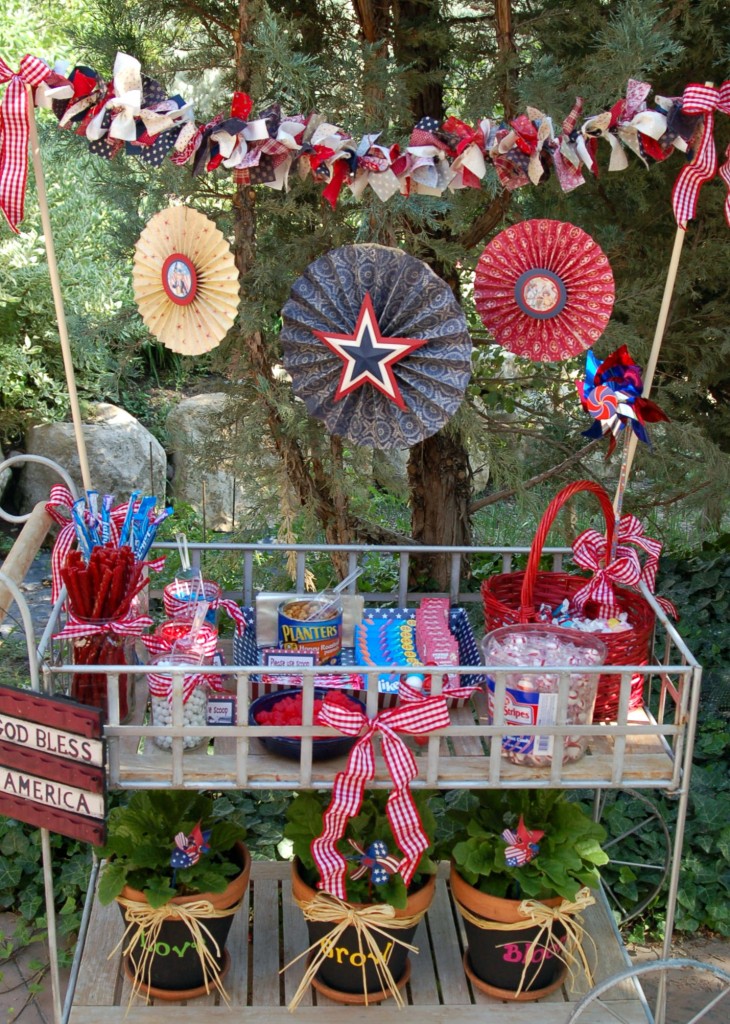 They all got to load up with sugar and then Grandma and Grandpa sent them home! :)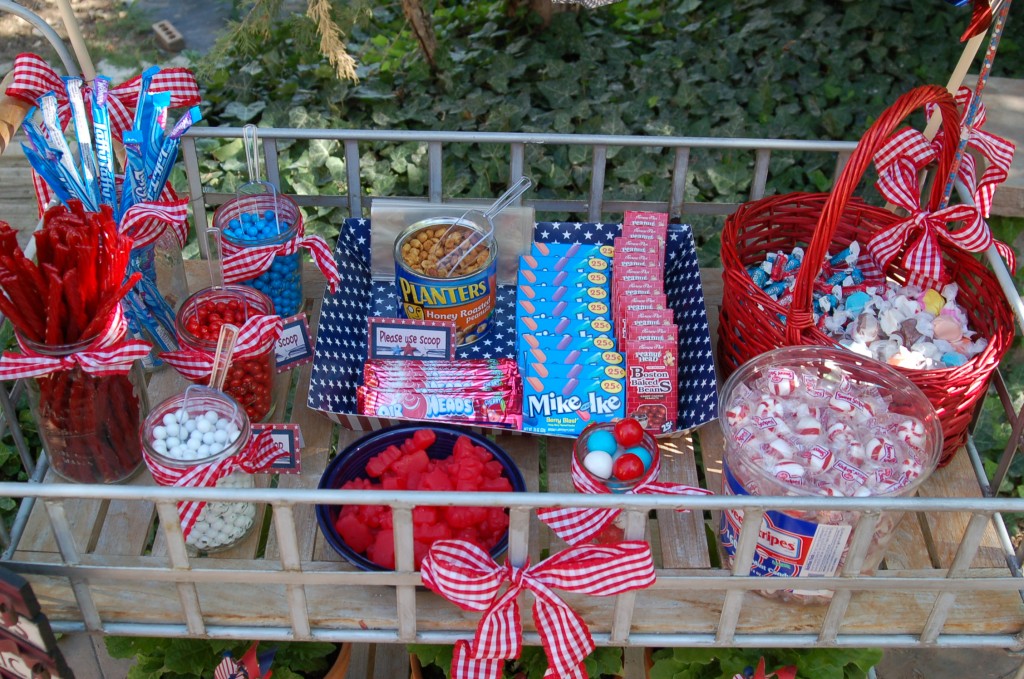 It was a fun evening and we all had a great time just being together and enjoying the beautiful weather.
I am so thankful for this free country that we live in and all of the servicemen who fight so valiantly to keep it that way!  My thanks goes out to all of you!