We had our little princess party last week and the girls (my granddaughters) LOVED it.  They were so cute and they all get along so well.
I made these tutu's
a few days ago,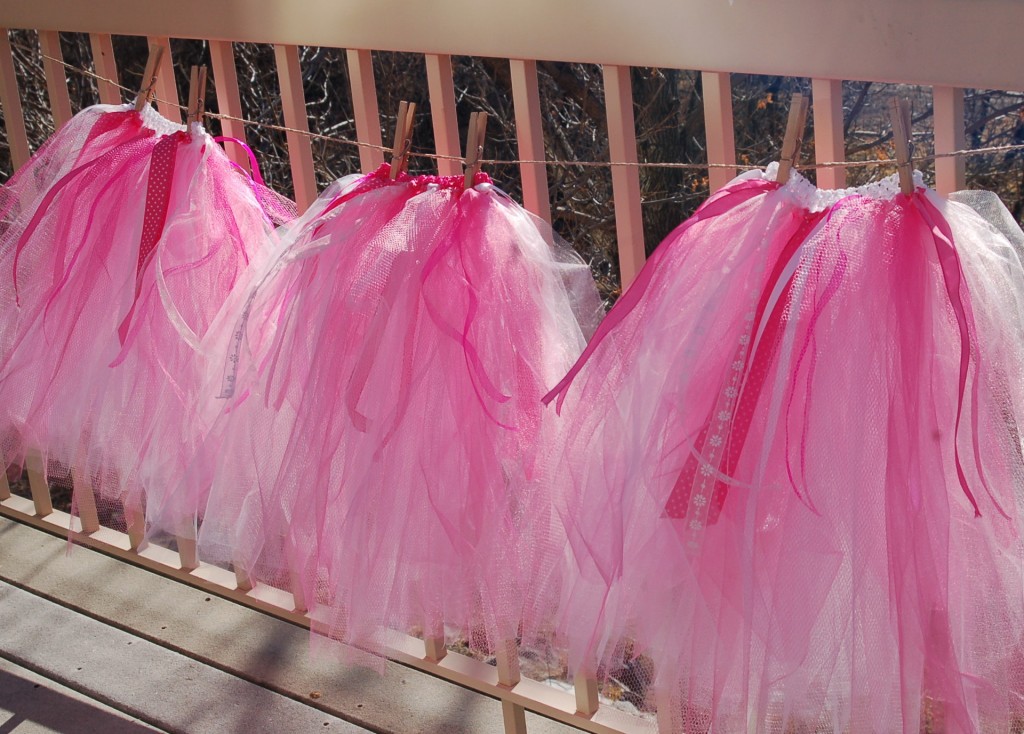 I found this fun party pack with the tiara's, jewelry, wand, flashing microphone, banners, and lip gloss!  It was perfect for what I wanted.  When the girls got here, the very first thing they did was to to get  all dressed up like little princesses!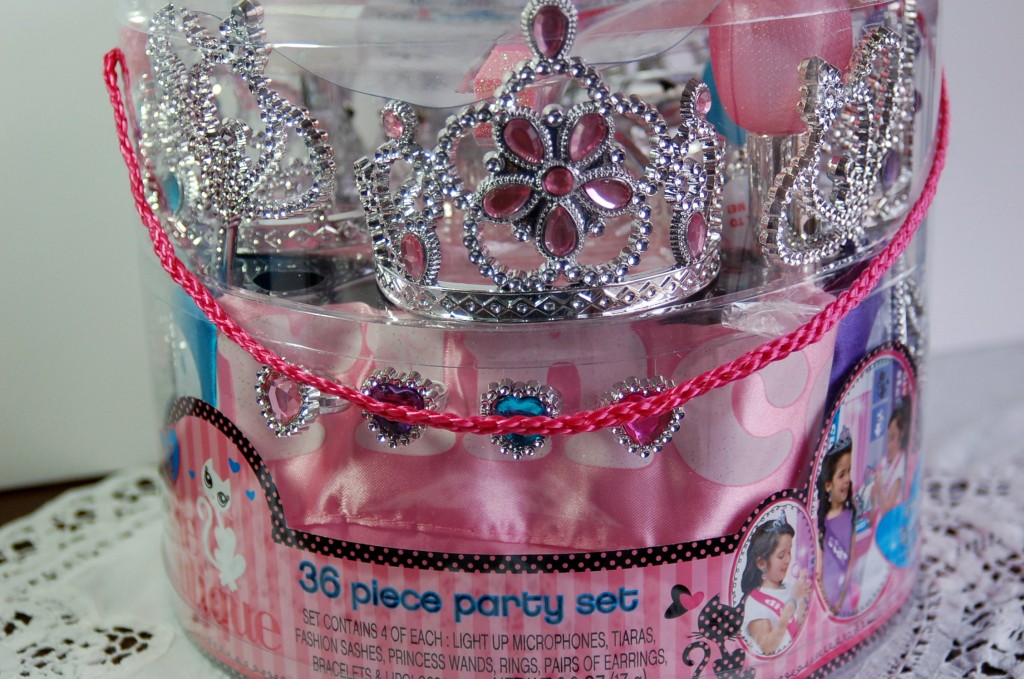 Aren't they adorable?!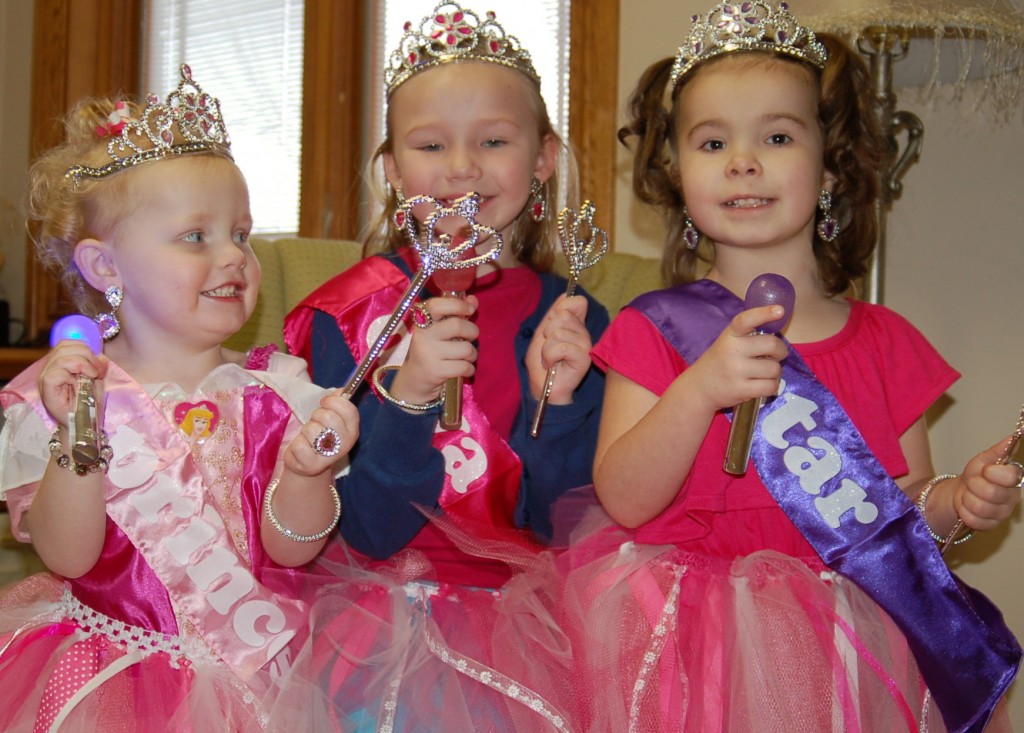 Then they each strutted their stuff!  Some sang,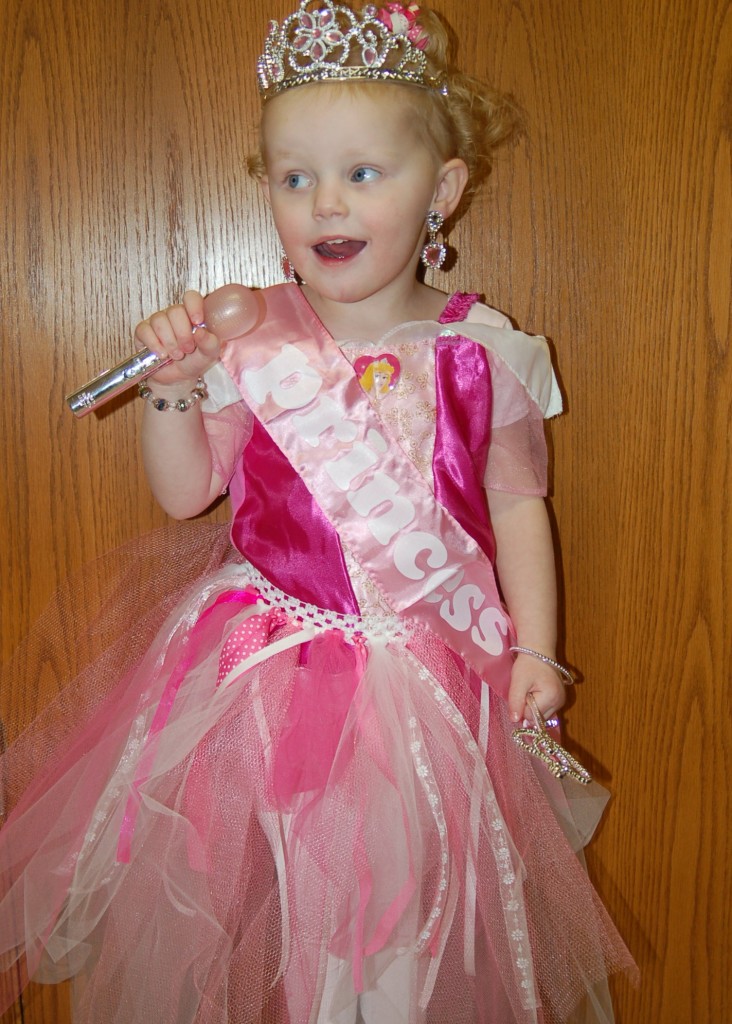 Some were coy,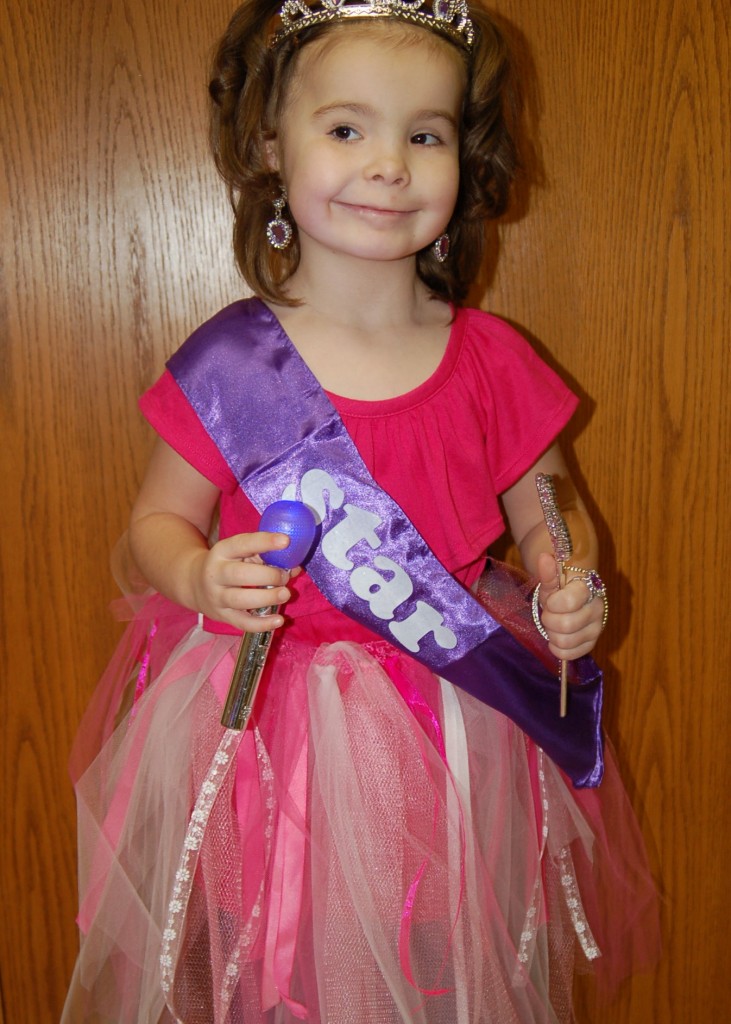 And some were practicing their model poses!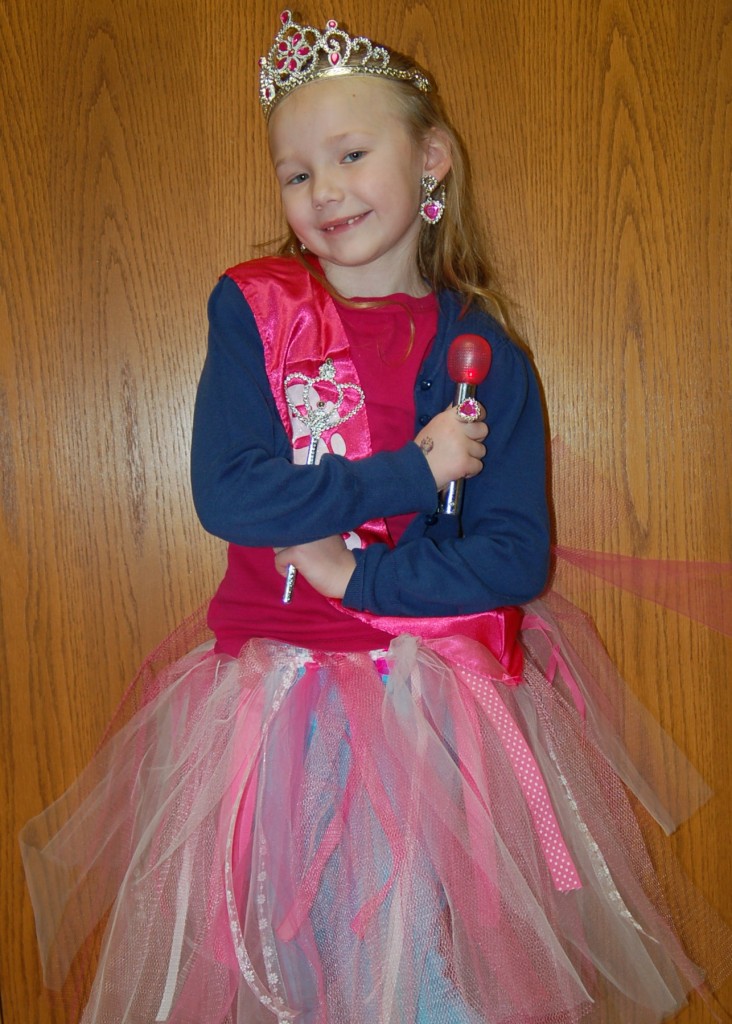 We had a royal lunch with heart shaped tea sandwiches, chips, heart jello jigglers and a royal drink (cherry 7-up).  We learned how to use our napkins, sip our drinks, be polite, and stick out our pinkie finger to show how posh we were!  We had these princess cupcakes for dessert.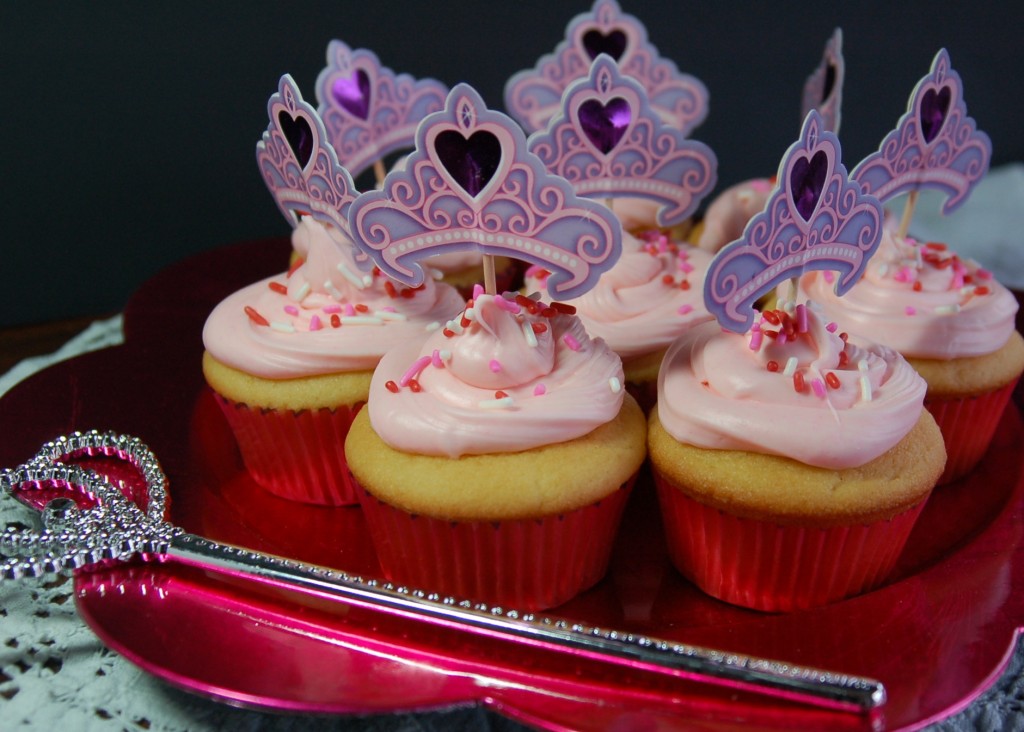 After lunch we played pin the frog on the princess, fairy-fairy-princess (duck-duck-goose), we colored paper dolls and did a princess maze, then we practiced walking and sitting like a princess and worked on some of our dance and twirling moves!
After we had worn ourselves out, or at least grandma, we read Fancy Nancy and learned how to be posh and very FANCY!
When it was time to go home they all got to fill up their goodie bags with some yummy treats and goodies and Magical cookie wands!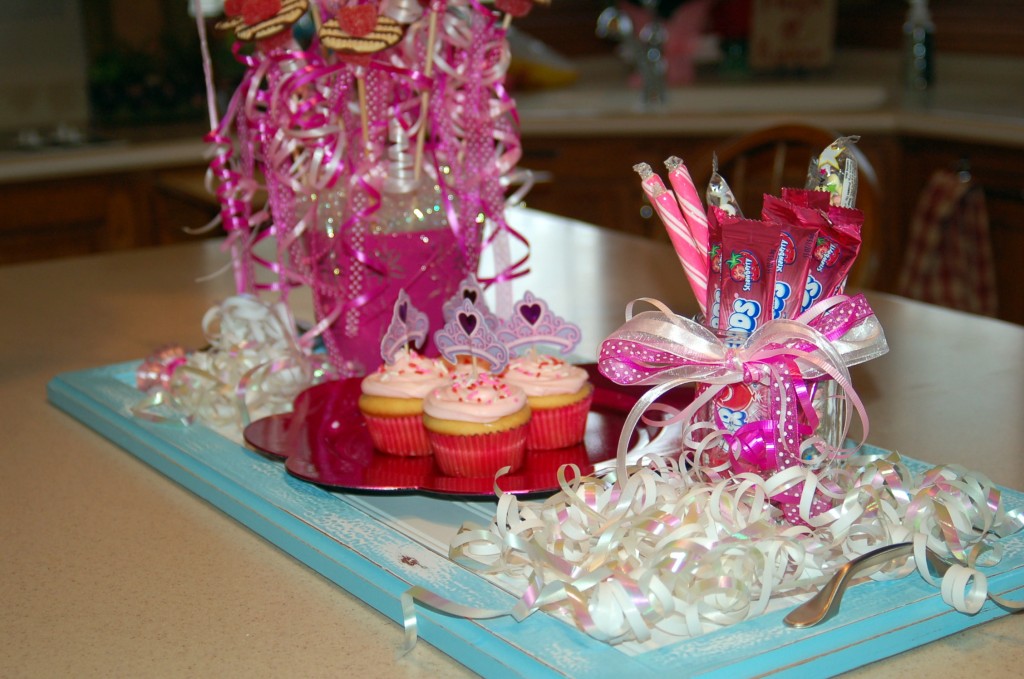 It was a great party and they were all so cute and so sweet that it was a joy to have them and to spend the afternoon all together.  There is nothing that beats being a grandma!
They are blowing a kiss to all of you and hoping that you can be princess for a day too!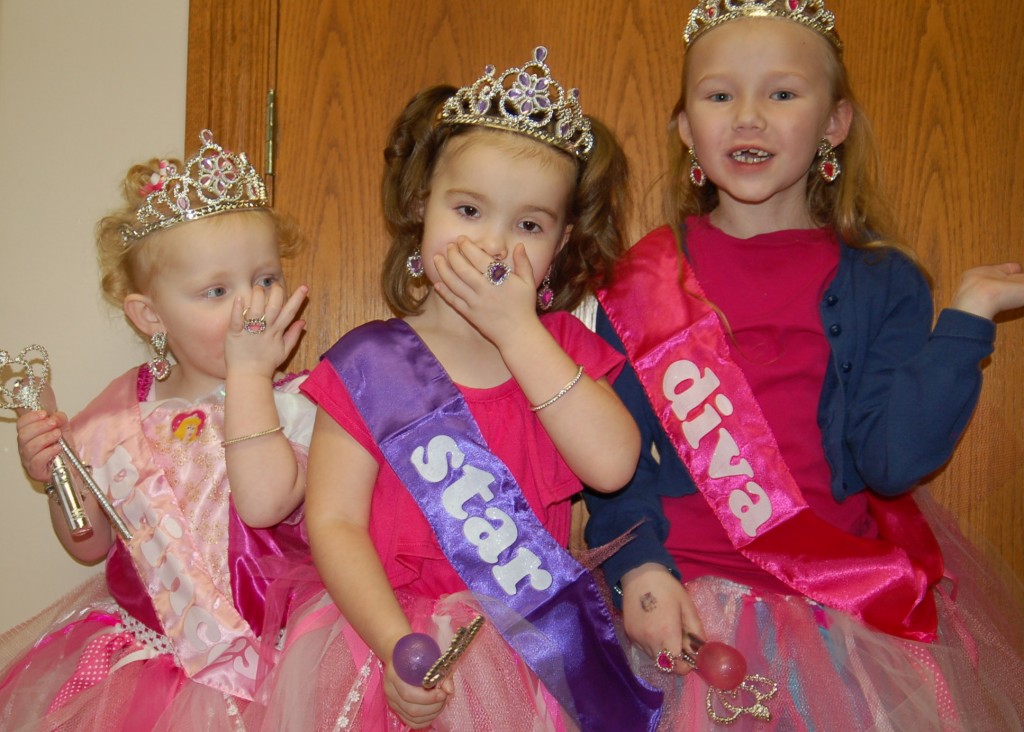 With love from,
the "Queen of Everything" and the "Princesses of Quite a Lot!"