My daughter got married last weekend and it was a beautiful Summer Wedding!
It was very hot when we were setting things up during the day, but by the time the wedding started it was a beautiful summer evening!
We could not have asked for a prettier night!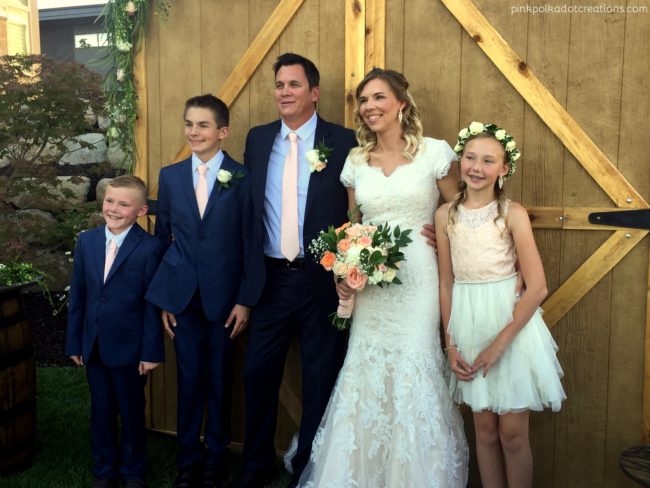 This is their cute little family!
The little guy carried a sign down the aisle that said, "Don't Worry Ladies, I'm Still Single!"
Her daughter was the Bridesmaid and his son was the Best Man.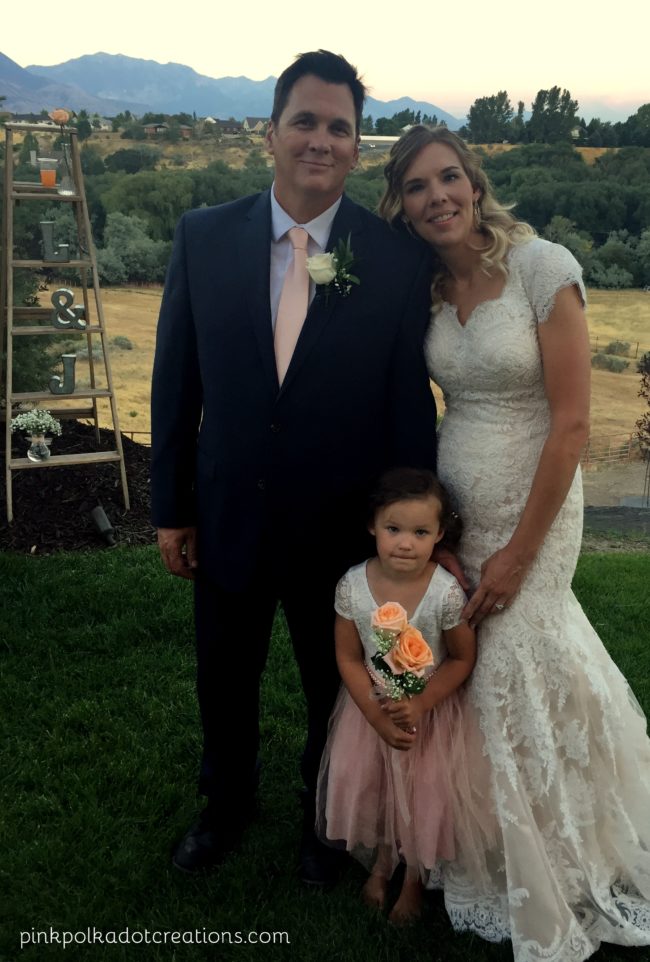 They had this darling little flower girl and she performed her duties perfectly!!
It was a small family wedding, but it was complete with flowers, cake and decorations!
I love all of these fun girls! It was so fun to be able to have our entire family there.
The wedding was at my son's home and the setting was absolutely beautiful!
These two monkeys just had a great time running up and down that hill in the background. There is a pond in the bottom and that was just a little too much for these boys to resist!
Although the big boys did not do too well in resisting either!!!
But all in all, it was a beautiful Summer Wedding!
My pictures are not the very best, but my new son in law is a photographer and so I know they will have beautiful pictures to remember everything by!
I am glad that it is done now. It has been a very busy summer and we still have more big activities to go!!
What have you been doing this summer??
Hope your days are filled with wonderful memories!
Thanks for Visiting!