I had a crazy fun week last week!
I went with my best friend, Kathy, (from Junior high school) to lunch, shopping and antique junking! We had such a fun day and we never tire of things to talk about! She is just like a sister to me! We also went to a fun green house in Springville, Utah. It is still too early to plant most flowers here, but it was fun to get some ideas. I did get a beautiful succulent planter!
Then, I went on an overnighter with some friends to Heber, Utah. We went to a movie, we ate out for every meal and we went shopping. We stayed up late talking and playing a card game…a perfect girls outing! It is always so fun to get together with good friends!
Then on Friday, my husband and I went to our property for the afternoon and then back to our cabin for the night. On the way up we stopped in Park City, Utah, for a short shopping trip. I was a total bum last week and so now I need to get back to a routine. I don't really know why…other than that is what is
expected of me! :)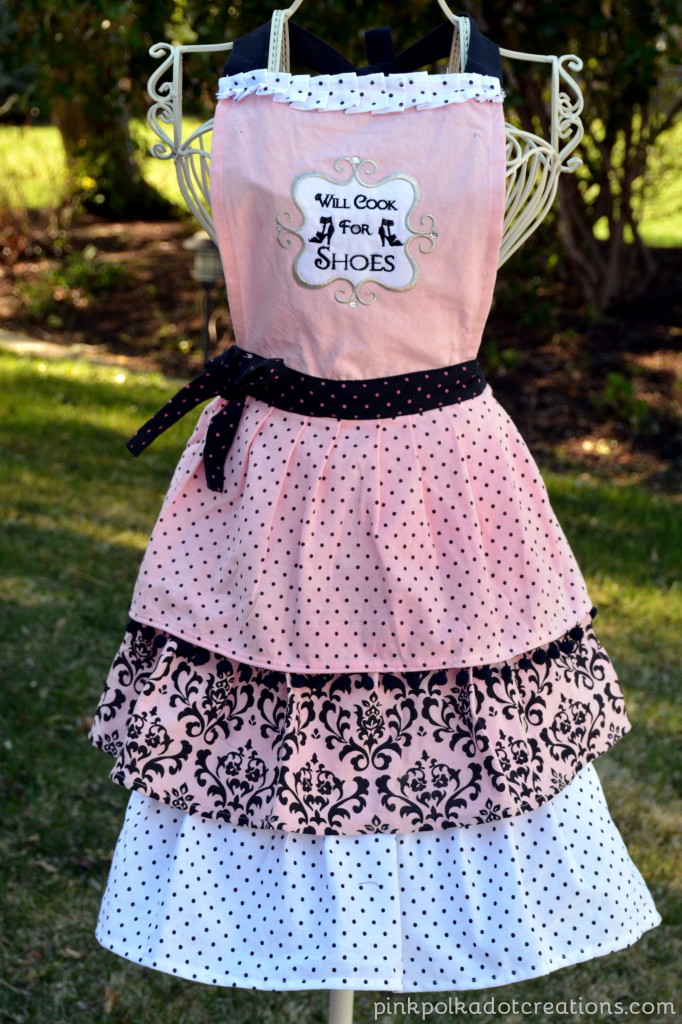 I found this apron at TJ Maxx and I just knew that I NEEDED it! I put it on my stand and it sits in the corner in my kitchen so that I see it all the time! It brings a big smile to my face. My husband teasingly calls me Imelda Marcos, so this apron is perfect for me! I am not quite as bad as Imelda, but I do love me a fun pair of new shoes!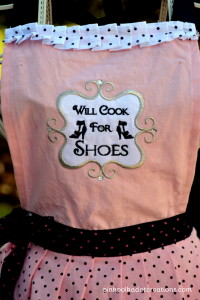 Here is a close-up of the saying! I love the little rhinestones and the fun embroidery!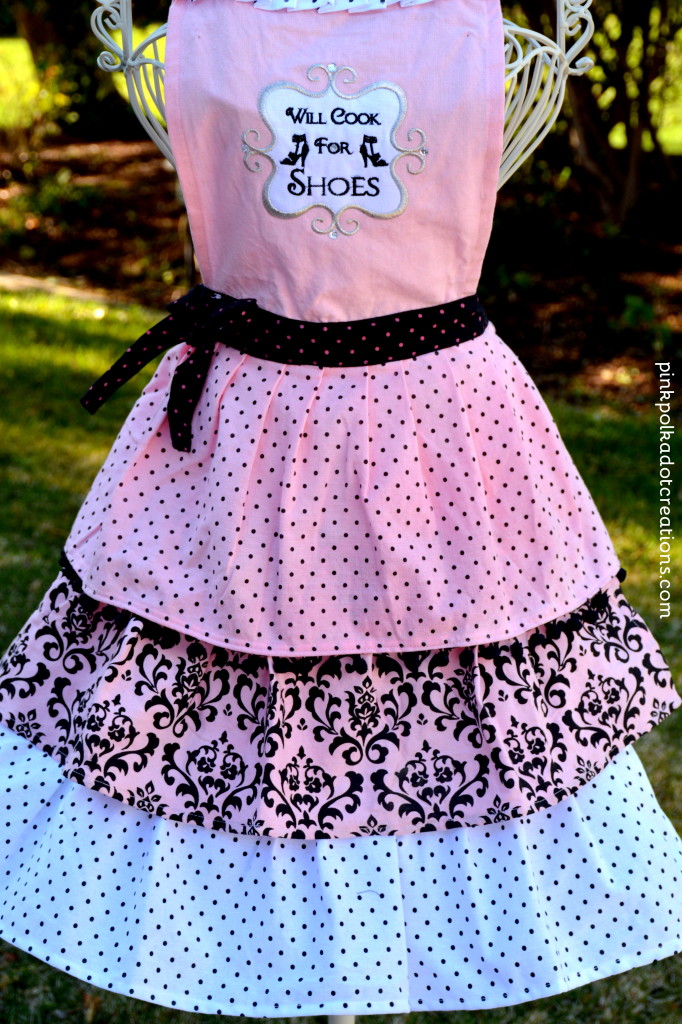 What is there not to love about this apron? It is pink…it is polka dots…it has ruffles…and it says "Will cook for shoes" It is the perfect apron for me!
Do you have any wonderful finds that you have come across lately? I love it when you just happen upon a fun item. If I had been looking for something like this, I would never have found it!
I had a fun week last week…thanks everyone! But now I need to buckle down and get back to business! I am working on redoing my laundry room, I am painting and organizing, so I will give you a reveal when it is all done, but that has turned into my main project for this week!
Hope you have a Happy Monday! Thanks for visiting!