Fairy Garden 2017
I have been working out in the yard this last week planting some of my garden and some of my flower pots. I also had 2 of my grandchildren for 3 days and they wanted to help. We bought some new things for the Fairy Garden 2017 and some new plants!
They were so excited to put it all together and I think it turned out darling!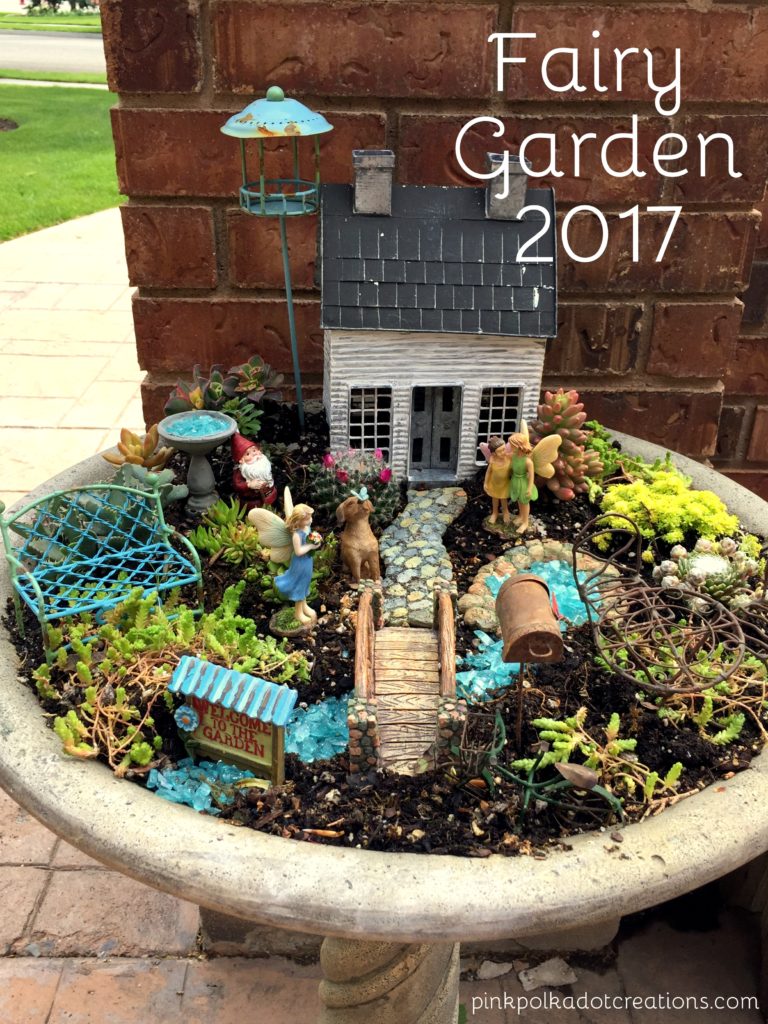 We added a few new things from last years fairy garden.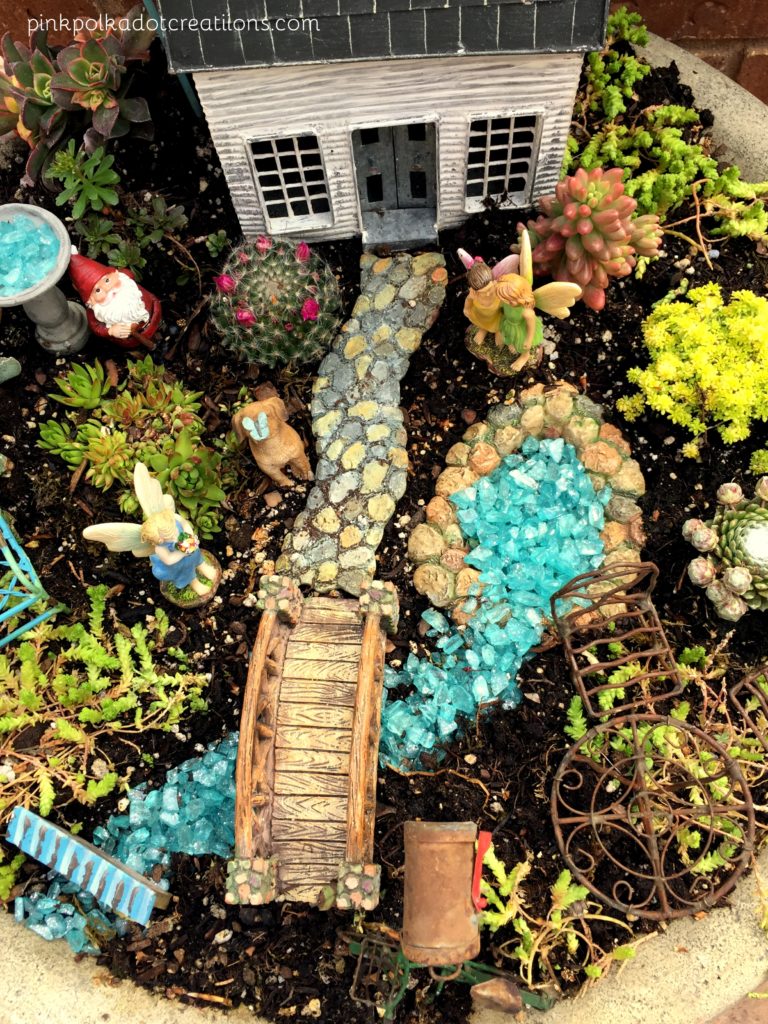 The main thing was the addition of this little pond, stream and bridge! My granddaughter found these crystals and we thought it would fun to add this to our garden!
It adds so much color and dimension!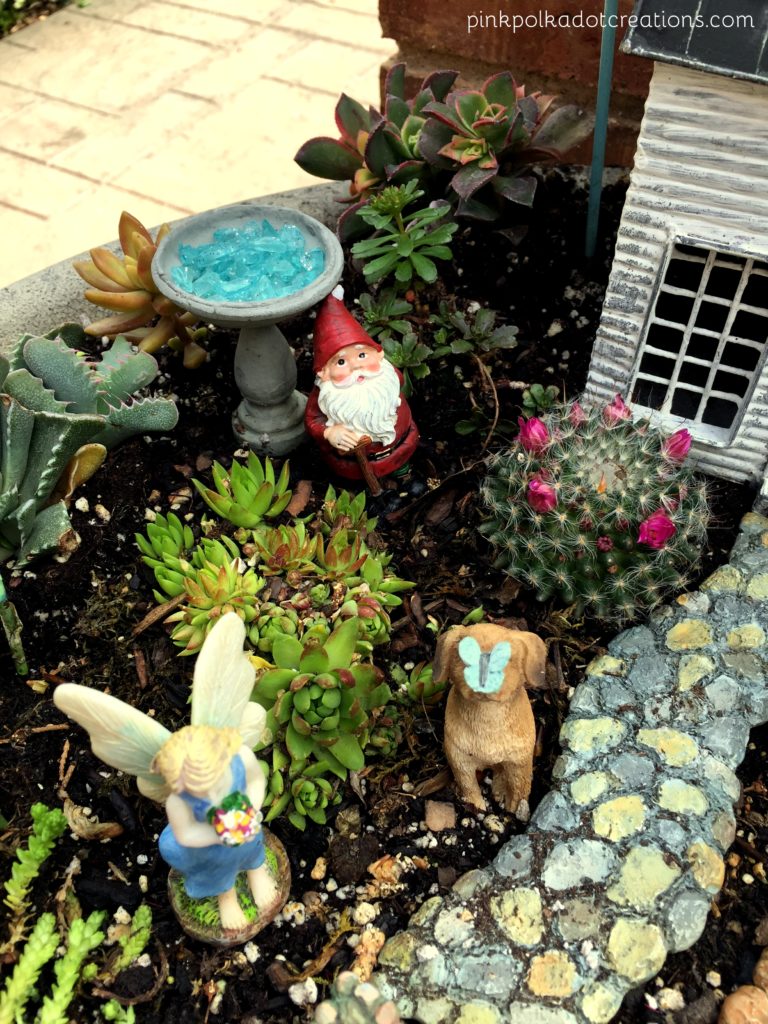 My grandson picked out the gnome! It is a fun whimsical flair!
Succulents are the main plants in the garden. We have a cactus that looks like a flowering bush. Another succulent that looks like a tree on one corner of the house. And others to add great texture and colors!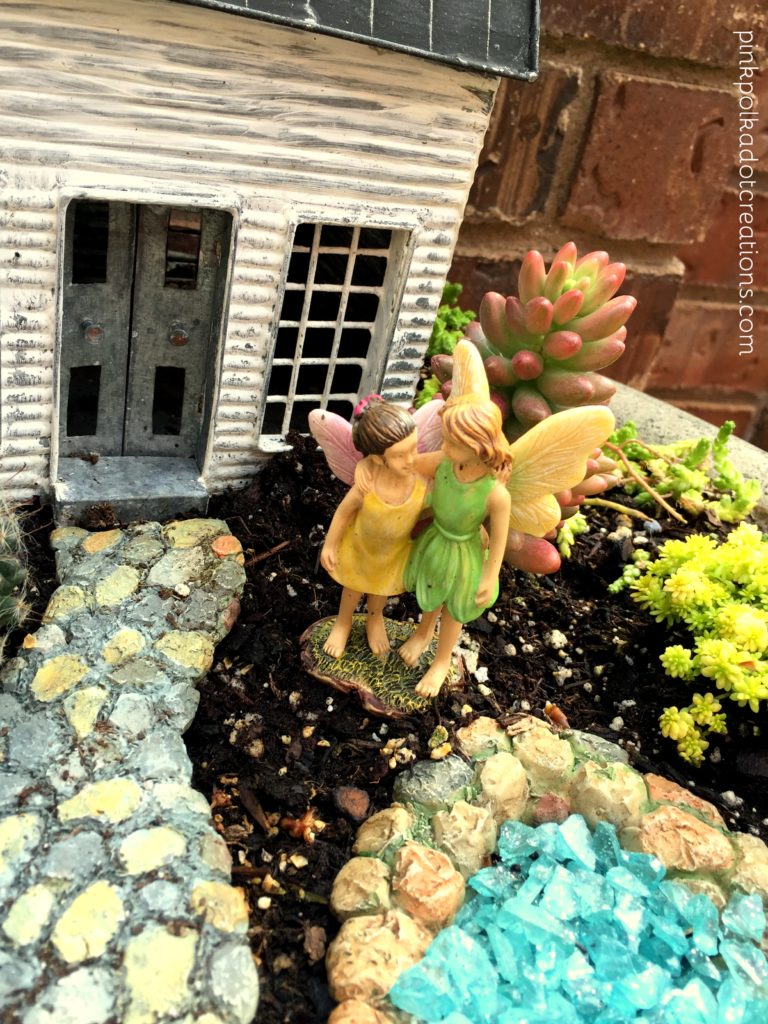 My youngest granddaughter picked out the fairy friends. She loved that one!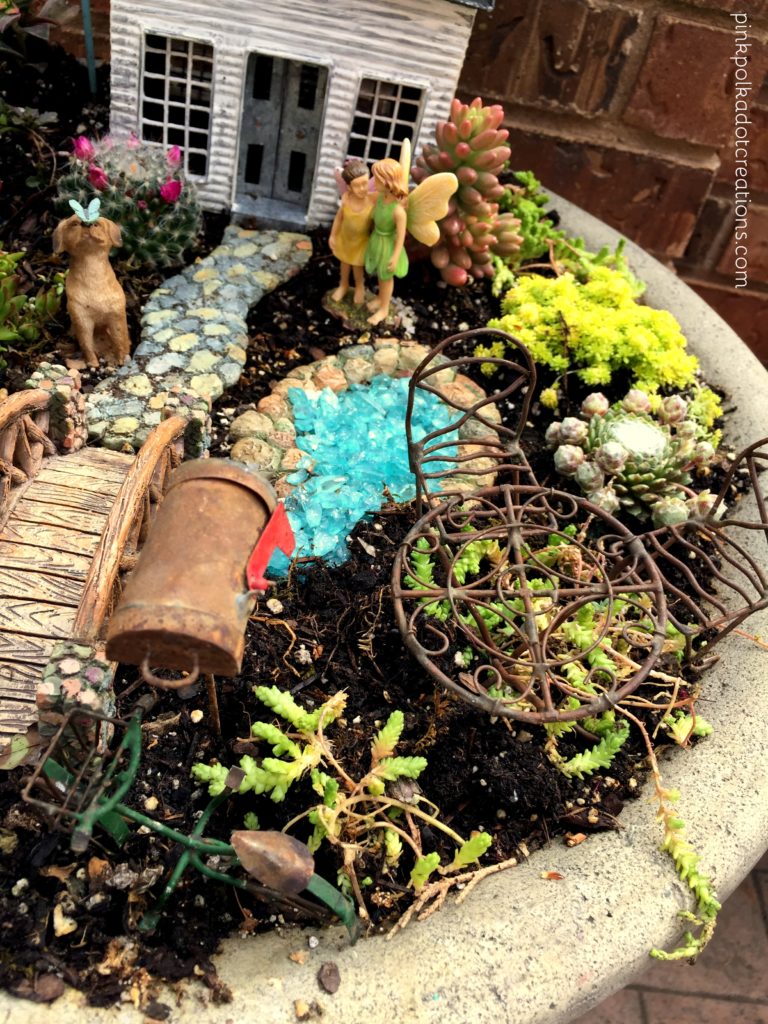 The mailbox, bike, table and chairs and stone pathway are all from last year. Also the house is from last year too!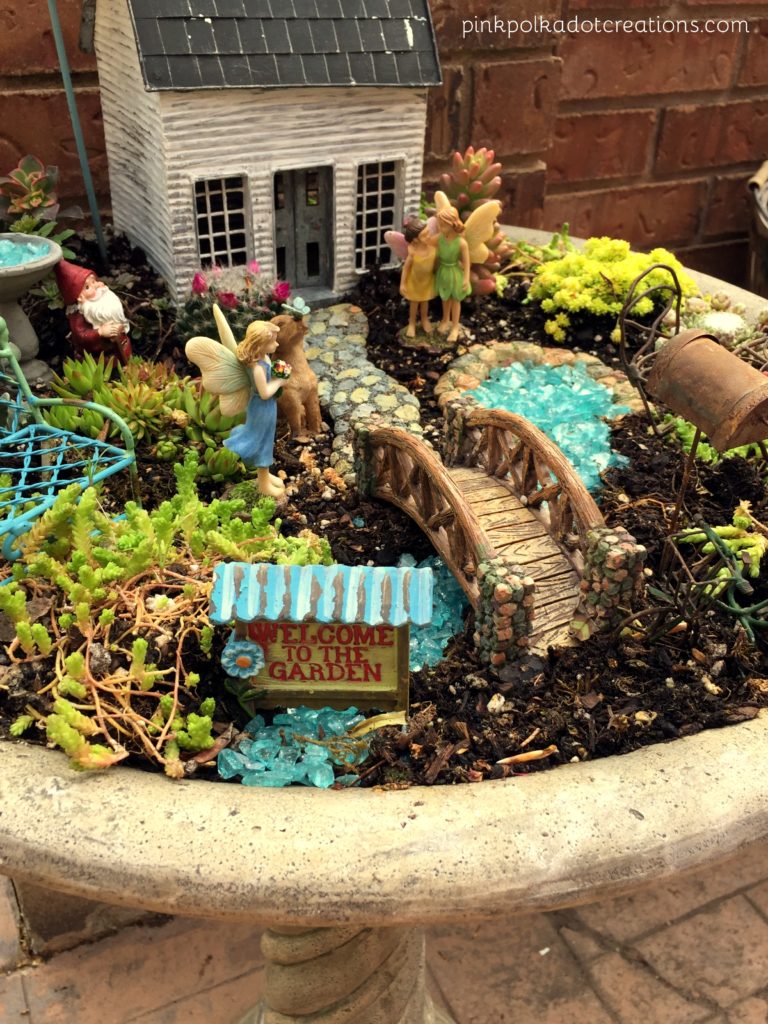 So…welcome to the garden!
A fairy garden is a fun way to try out different plants and let the kid in you come back to life!
I am new to fairy gardening, but have enjoyed learning how to put one together. Of course collecting fun little trinkets to put out in the garden is half of the fun. What do you put in your fairy garden?
Thanks for Visiting!