I decided that I needed some fun fall colors in my house, so I did this arrangement of Fall Mason Jar Flowers! Don't you love the vibrant colors in these flowers and the beautiful fall tones. It is also perfect that there is just a touch of purple in this arrangement that sets it off beautifully!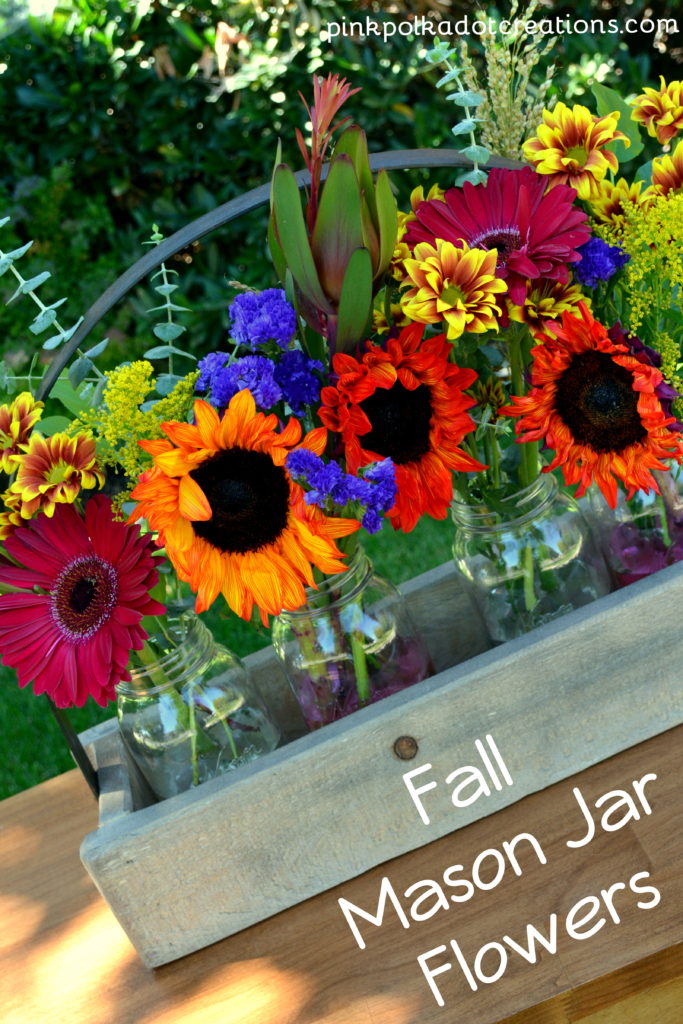 This mason jar tray was one of my finds at Magnolia Market. I love it even when there is nothing in the jars. But, when I add flowers to the jars…it becomes a thing of even greater beauty!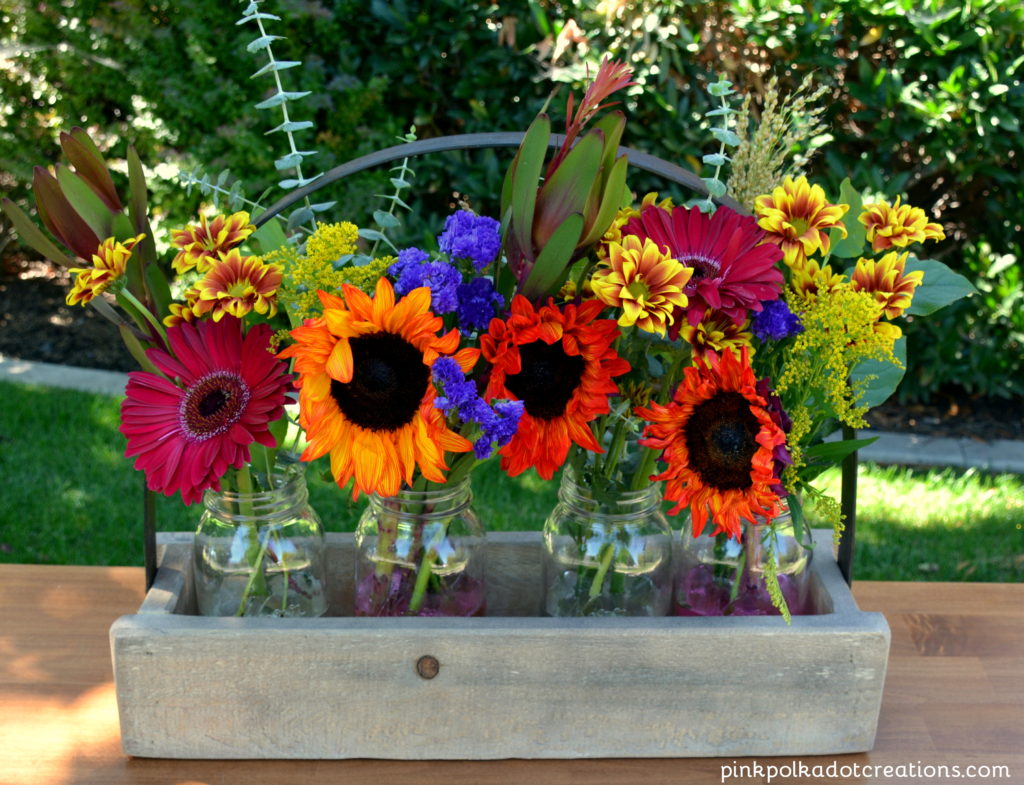 I bought this bouquet of flowers from Costco and they were even on sale so it was an inexpensive way to bring fall colors to your home!
I divided the flowers among the four jars and I think that I am in love with these fall blooms! It was super easy to put together and it looks like a bigger arrangement than if I had just put them all into one vase.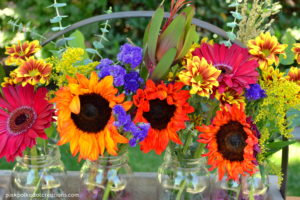 As I already said, I love the purple accents in this Fall Mason Jar Flowers. This is such a perfect accent color to all of the orange and yellow hues!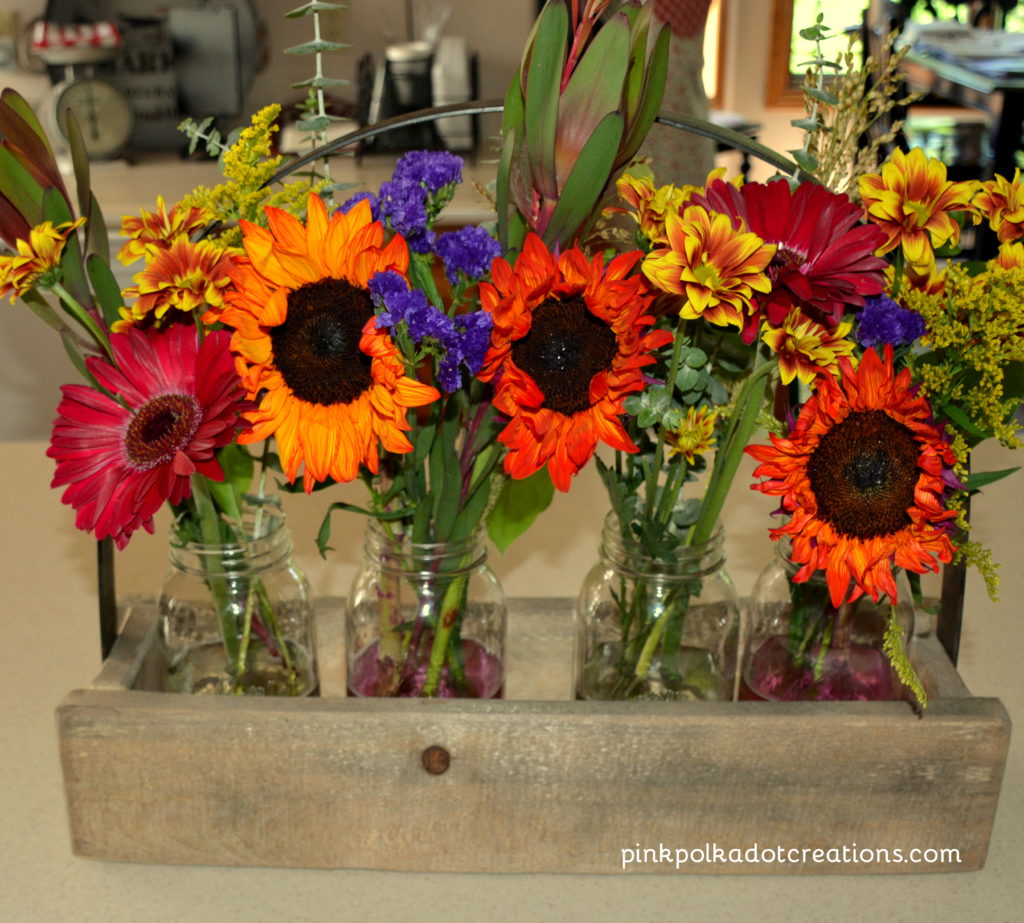 I put this on my island in the kitchen and it is such a cheerful, happy bouquet! I let my DIL borrow it for a shower that she was doing and it looked beautiful on her coffee table too!
This is a very versatile way to do floral arrangements. You do not have to buy this crate you could create the same look by placing 4 mason jars together. You could place them on a table runner, a tray, a fireplace mantle, or even a shelf! What ways can you think of to do Fall Mason Jar Flowers?
I love the fall time and whenever I can bring some of the vibrant fall colors into my home I am a happy person! I am waiting to find some fun pumpkins, so I can start decorating my porch and inside my house!
Thanks for Visiting, Hope you have a great Monday!