I have been working out in the yard planting and getting ready for summer. With the help of a couple of cute girls, the Front Courtyard is now ready to use!
We got this furniture set last year, so we just had to brush it off and get the cushions and rug out and we were ready to use it! I love that it is very low maintenance!
The quilt is from Gardner Village quilt shop. I bought it a few weeks ago, when I was on a shopping/lunch spree with one of my friends. It was cheaper to buy than it was to make, so I decided it would be perfect to use outside!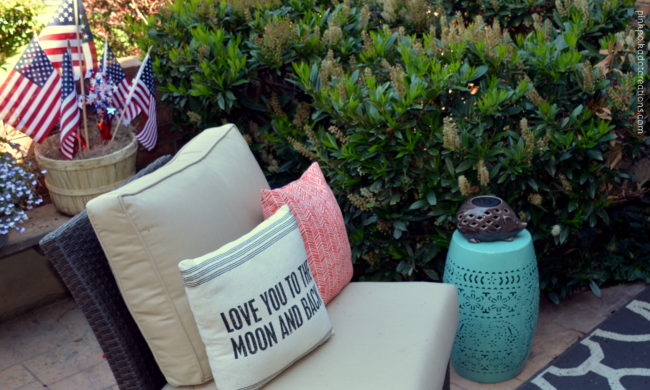 My daughter and kids gave me the cute end table and solar lighted hedgehog for my birthday…and I couldn't wait to put them outside! They are so cute at night all lit up!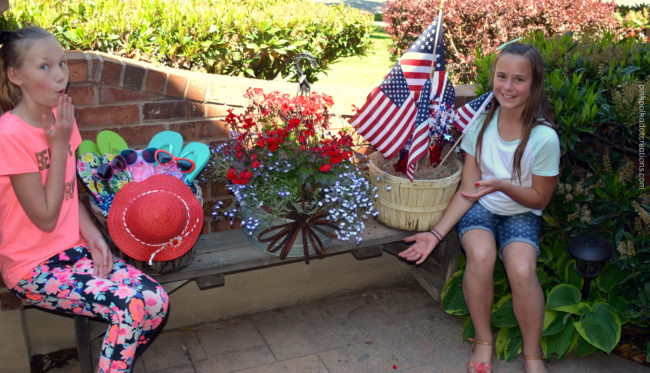 These two darling girls put my vintage flea market bench together with some fun summer decor!
This is the bench that I purchased last fall and it looked like this.
Here is a close-up of each of the baskets. My granddaughter thinks that we should put sparklers in it at night and take pictures!
She is quite the creative gal!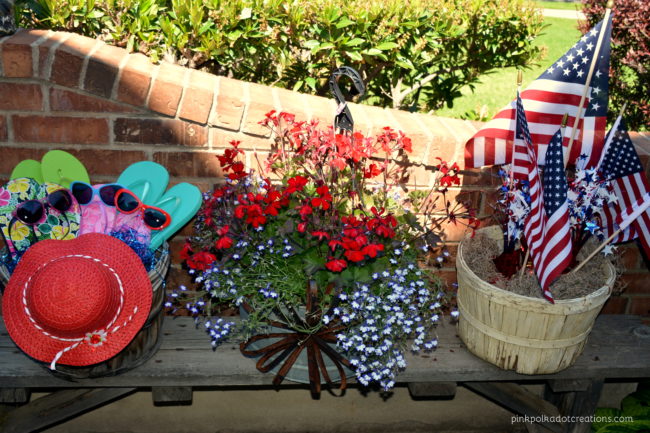 This bench is fun to swap out for each of the seasons!
The future for these two is so bright…they gotta wear shades!
Here are a few of the pots that I have planted. The two big pots on the steps had sweet potato vines growing out of the sides from last year! I just put the pots in the garage for the winter and they came up again this spring!! I might be on to something here! The frost got them a bit because we had such a late frost, but I think they will come out of it!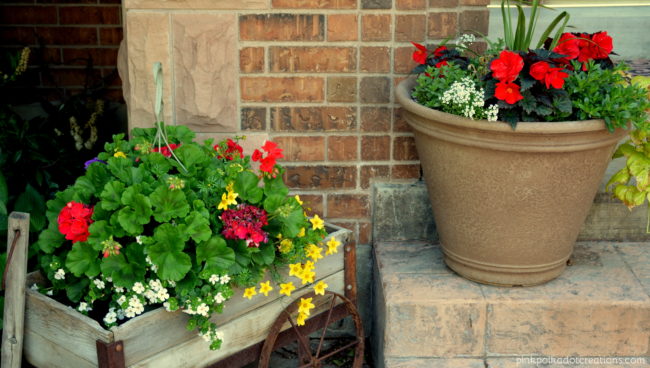 The antique wagon is one that I have had for years and it always looks so pretty with a flower basket in it. (I need to take the hanger out of it…oops!)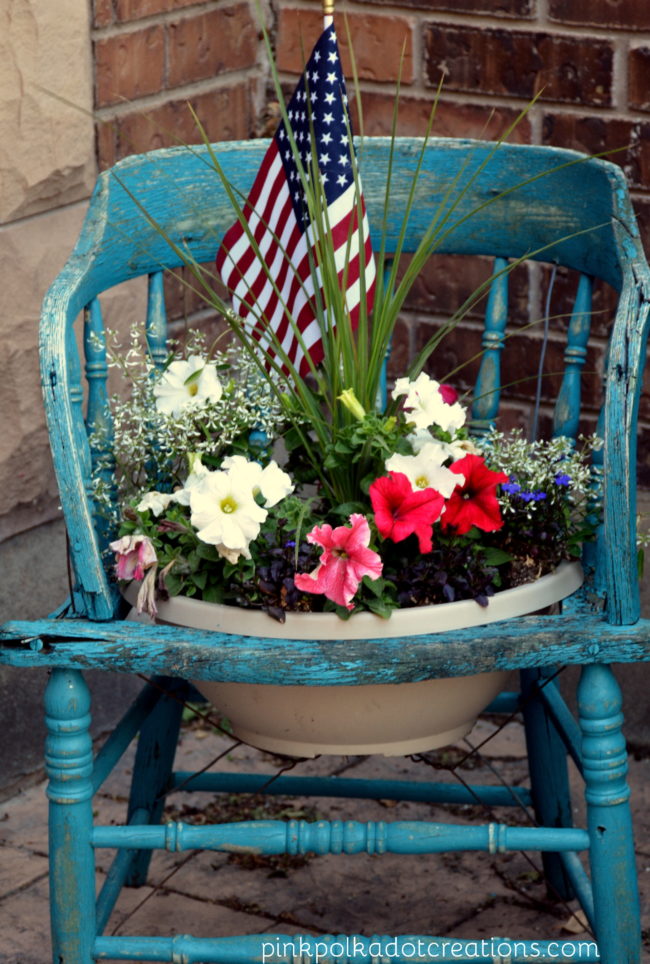 Last, but certainly not least is my antique chair planter! I always plant it in red, white and blue colors and have a flag in it! It is just tradition!
That is our Front Courtyard for this year! I have planted some fun pots for the driveway and I am working on new things in the garden. But that is all for another day!
Thanks for Visiting…Hope you have a Sunny Day!