Spring Flower Vases
It snowed yesterday, here in Utah…and it was a little bit depressing. We have had some beautiful spring-like days where the sun was shining, so to go back to cold snowy day is just yuck!
I decided that we needed a little bit of spring back, so when I was at Costco I picked up a bunch of beautiful flowers!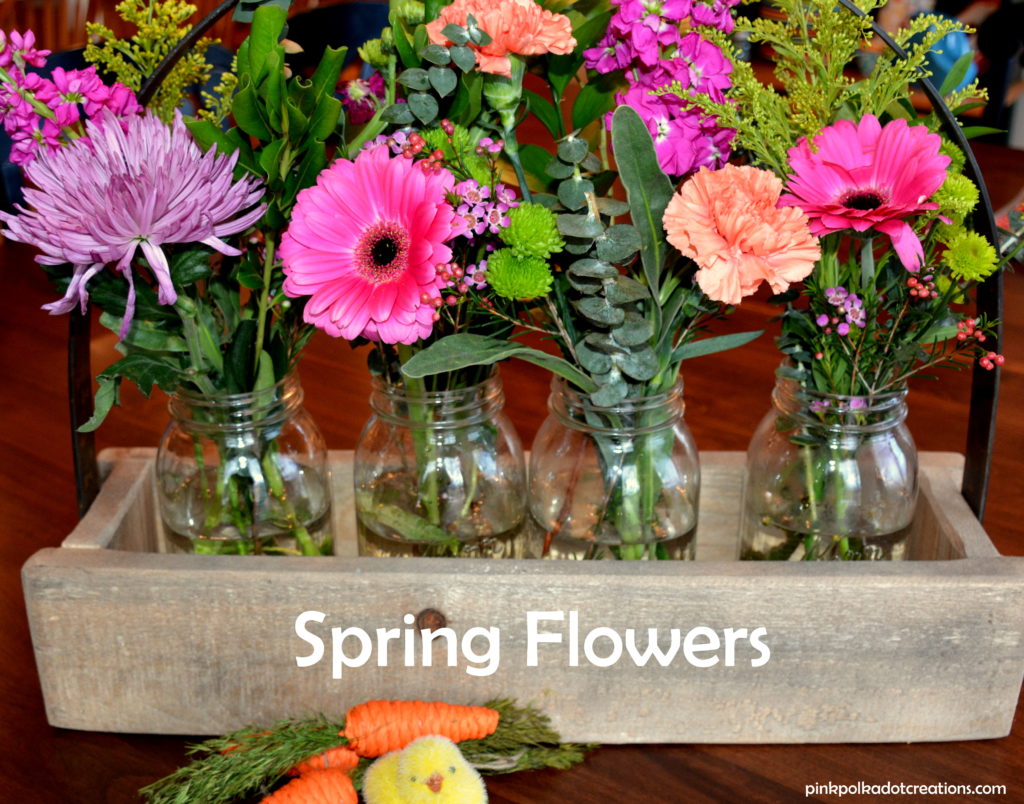 Don't the colors just scream out "Springtime"?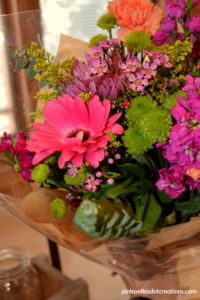 This is just one of the flower bunches that they had. I love all of the different flowers and fillers that are included in these bunches. They are $15, so they are very reasonable.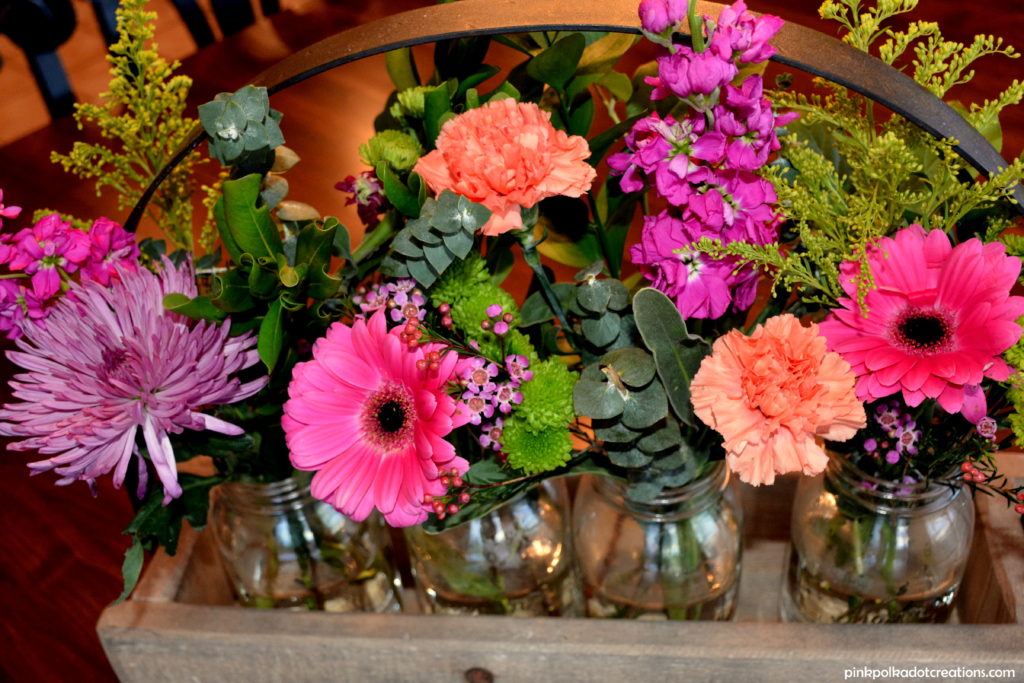 You can divide the whole bunch among 3-4 mason jars to make a beautiful arrangement! It does not take any talent to spread them out and it makes quite a statement!
This wooden box with the metal handle comes from the Magnolia store. But you could just line up the mason jars on your kitchen island, a shelf, your mantel or as a centerpiece on your kitchen table!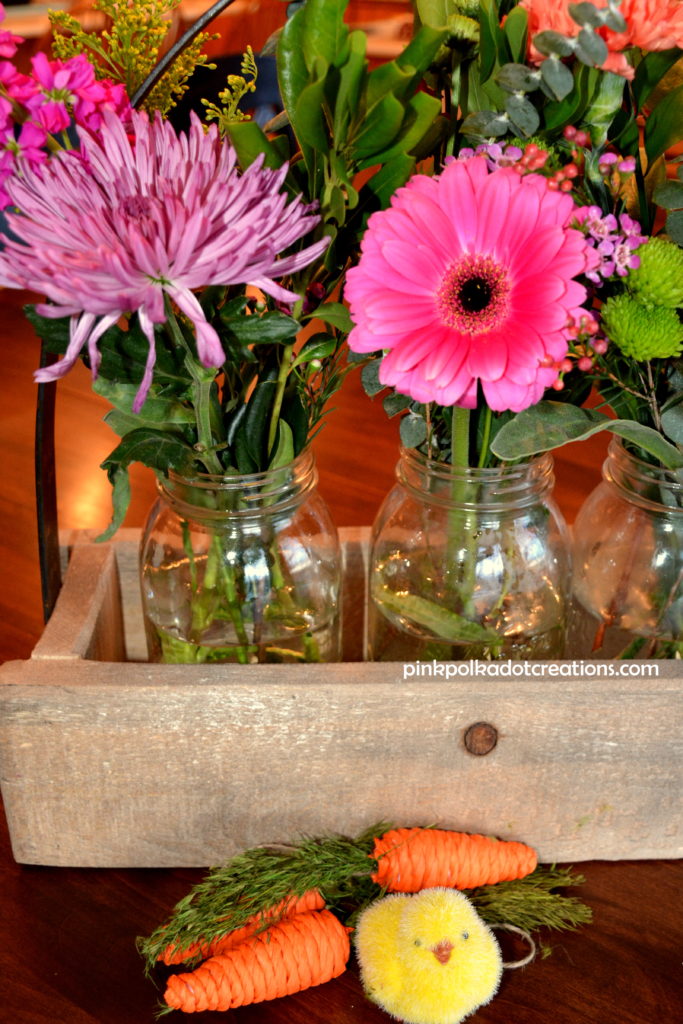 Here is a close-up of some of the flowers. I love all the colors in this particular bouquet! The carrots and the little chick come from "All That Stuff In The Barn" in Midway, Utah.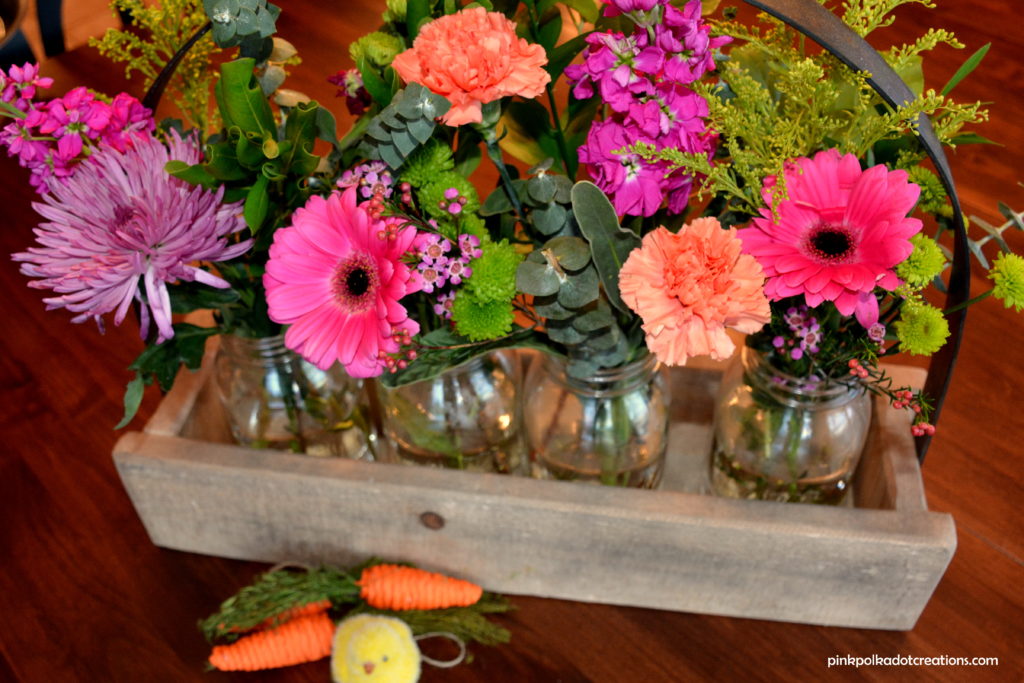 Do you want to bring a little bit of springtime into your home? You can make your own Spring Flower Vases…All you need are a few flowers and some mason jars! You could tie a ribbon or jute around the jars if you wanted to add a little more to this arrangement.
This would be perfect for a party, shower, dinner, or for a fun gift!
Do you need a little cheering up?
Thanks for Visiting! Hope you have a warm spring-like weekend!