This week I took a couple of the grandkids out to the Thanksgiving Point Tulip Festival 2017. It was a beautiful day and we just had a wonderful time enjoying the spring weather and all of the gorgeous blooms!
We were amazed by all of the beautiful colors, scents and styles of flowers!
The kids had a great time posing among the flowers, taking pictures and enjoying the great outdoors. There were games for the kids to play and activities for them to do!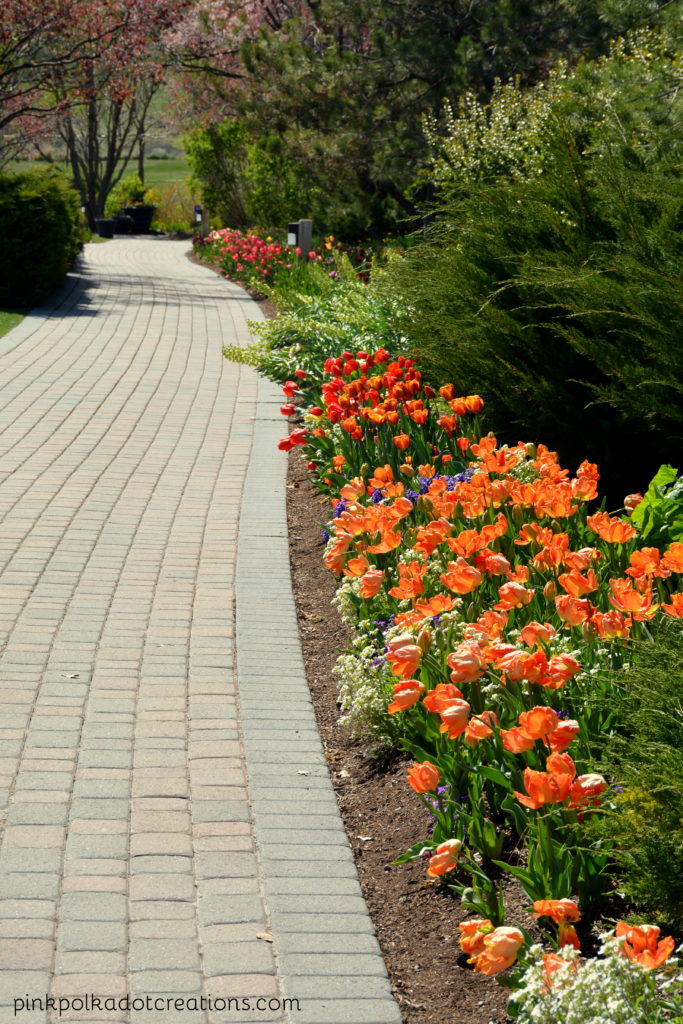 Look at all of the colors along this pathway…maybe this is what Heaven will look like! :)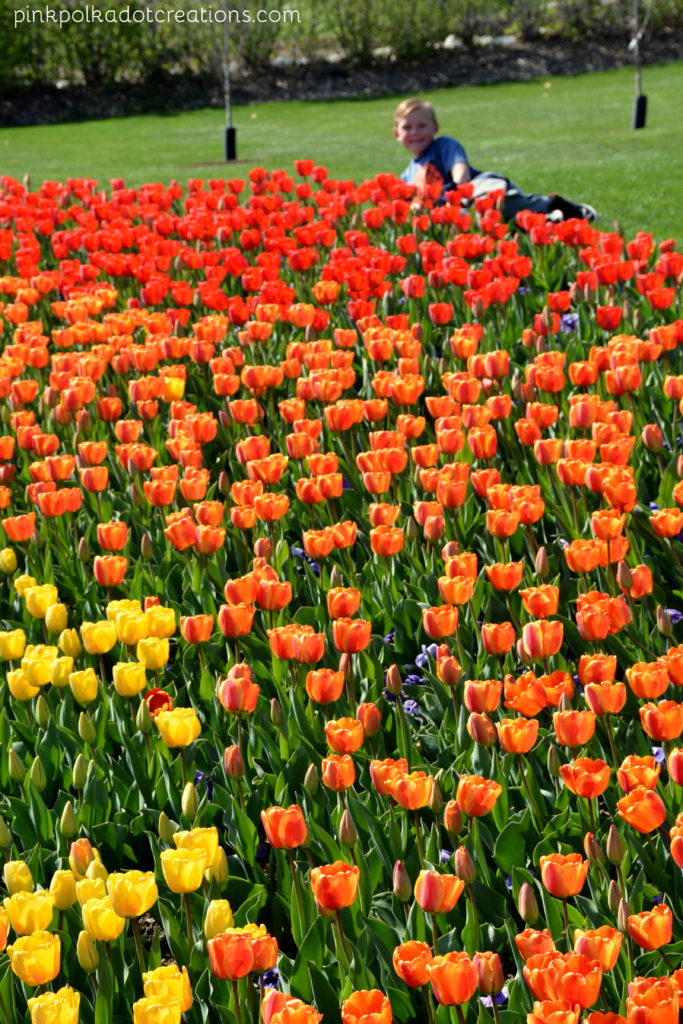 Can you find Waldo???
My grandson wanted to hide in the flowers and with all of this beautiful color in front of him, it is hard to even see him!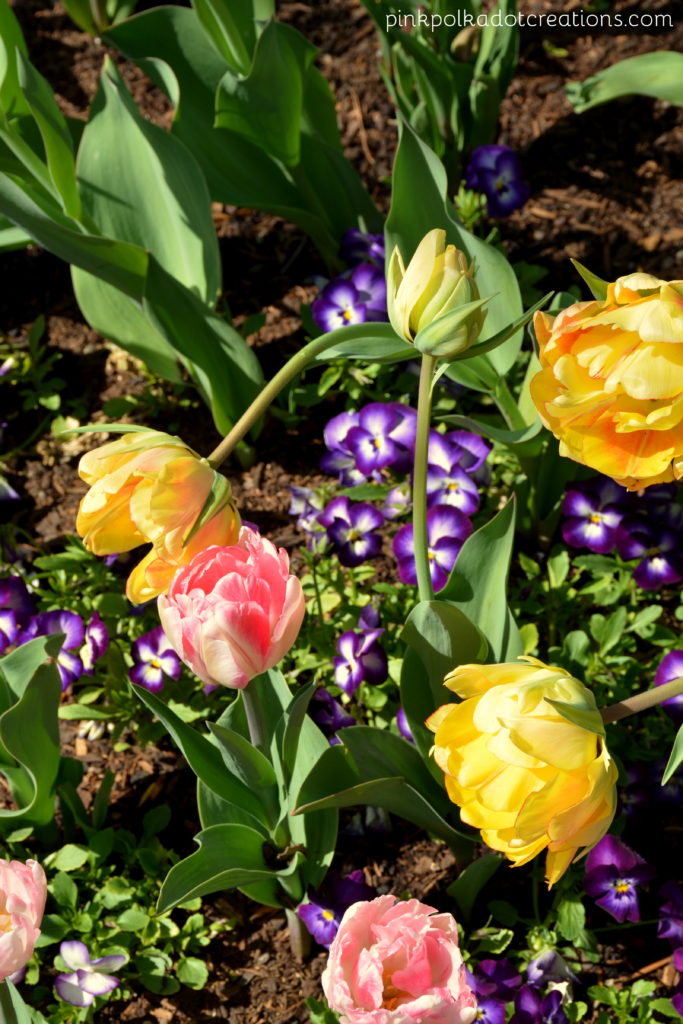 Pink, yellow and purple are my favorite color combinations for planting pots! The contrast is absolutely stunning!
A beautiful spring bouquet of yellow and pink! Again, the blue/purple accent color!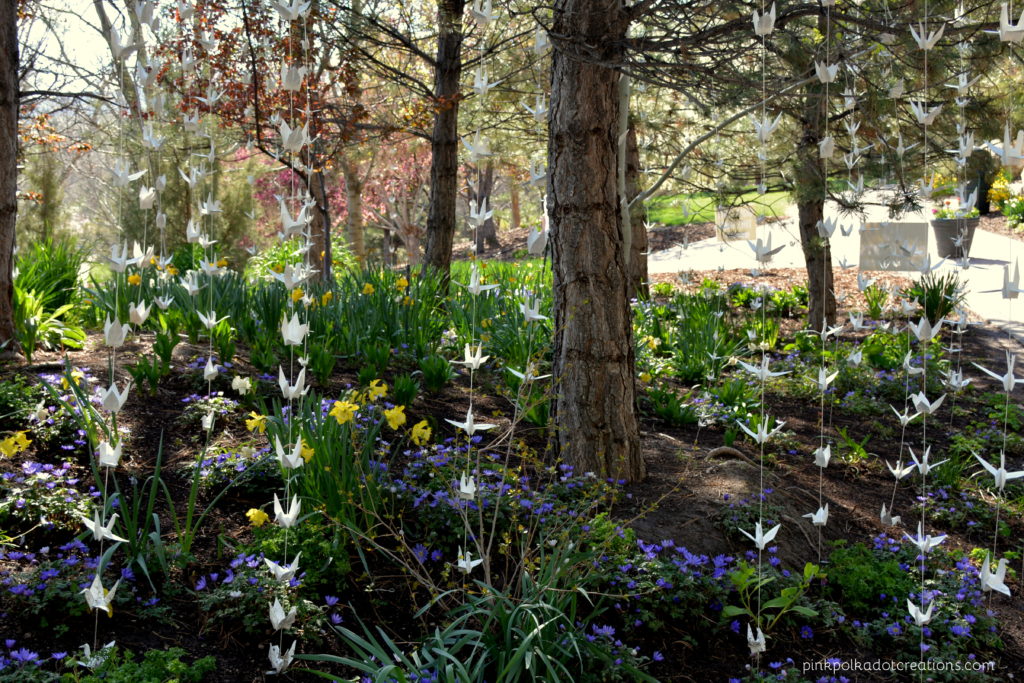 As we ended our walk around the grounds, we came to these Origami birds hanging from a tree! They were absolutely stunning in among the flowers!
My grandkids and I love this little tradition every year.
We enjoy being outside after a long winter. It is a great way to practice our photography taking…and we can make some fun memories along the way!
If any of you live in Utah, or you are going to be traveling here soon, you might want to put Thanksgiving Point Tulip Festival on your list of things to do!
What are some of your favorite things to do in the Spring time? I enjoy getting outside and working in the yard. Planting lots of flowers pots is high on my list. And getting my yard ready for some outdoor living is always fun to do!
Thanks for Visiting…Have a Great Weekend!