Today I have a fun project to do with the kids!!
It is Vertical Gardening!
Vertical Gardening is perfect for those that do not have a ton of room in their garden or want to do a garden that is all in one space!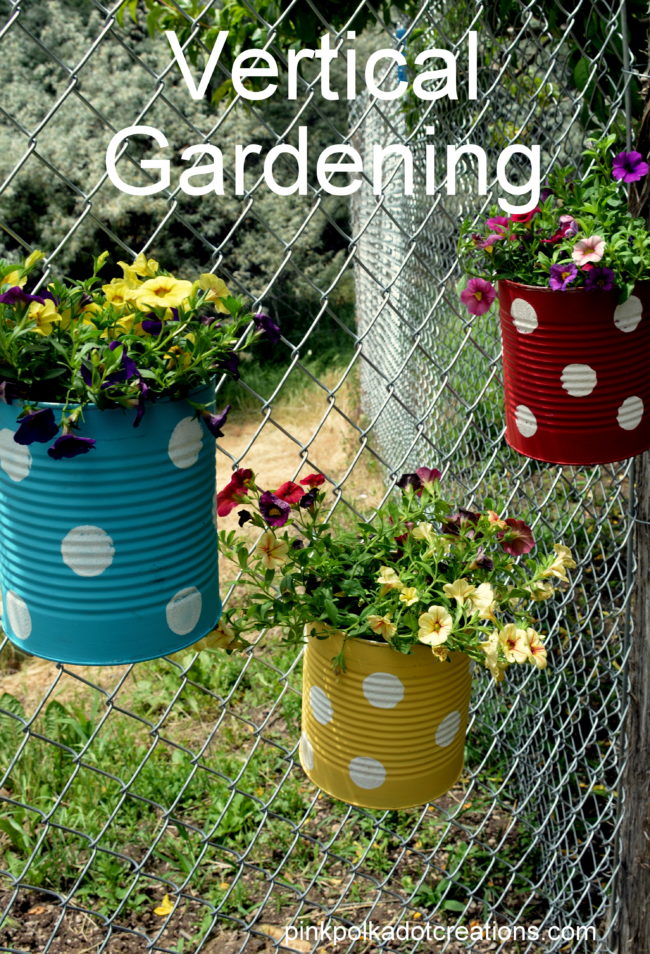 You can hook cans or pots to a chain link fence, like we did here. Or…you can nail it to a wooden fence or hang pots from plant hangers.
This is a fun project for the kids this summer! We used # 10 size cans. Painted two coats of chalk paint. Then using round sponge daubers, of course, we painted polka dots on the cans for a cute pot!
I got the idea for the cans from my good friend Kristi, at I Should Be Mopping the Floor. Click on the link to see her fun tutorial! She did a whole rainbow of colors and they are all so cute!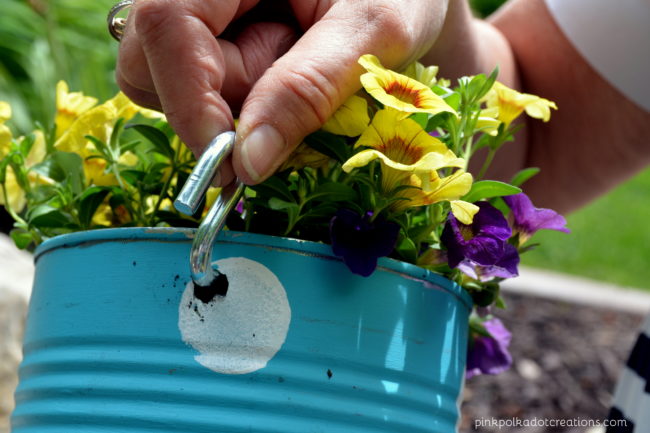 I drilled holes in the bottom for drainage and then I drilled a hole on the back to put an "S" hook in to hang it on the chain link fence.
These tin can pots will need to be watered every day because they are not very big and they will get hot! But that is okay, because I have a little nightly ritual where I go out and water about 15 pots and enjoy the cool air and the beautiful sunsets! :)
The kids did a wonderful job helping me and they can take pride in their work! They like to help me in the garden!
The chain link fence is new this year, to try to keep the deer out! So that is why we decided to try our hand at a little vertical gardening!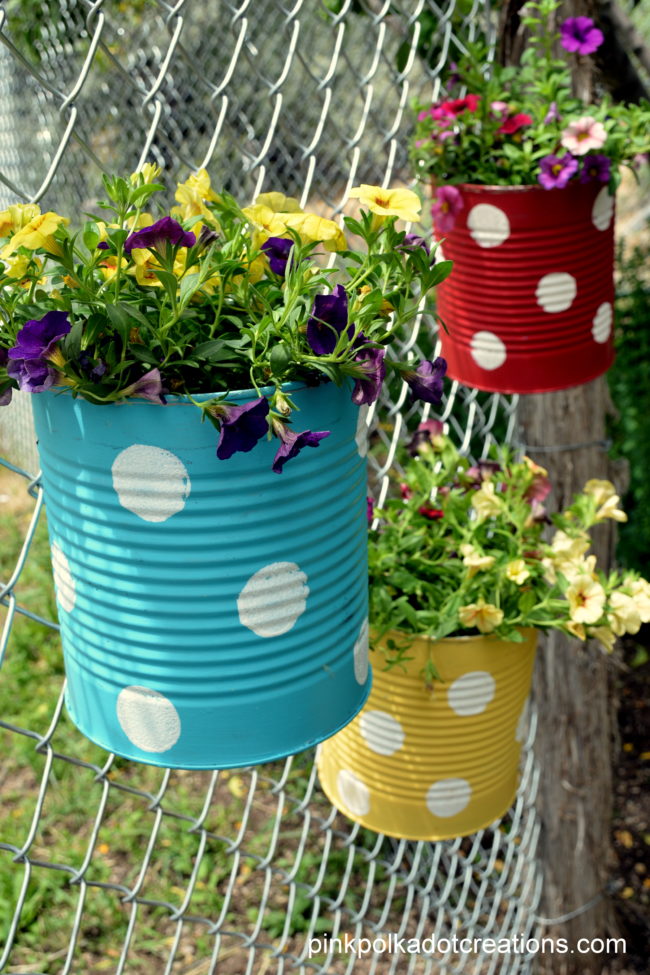 Beautiful, don't you think?
Have any of you done any vertical gardening? I would love to hear about your successes and failures because I am new to this concept!
Thanks for Visiting!! Happy Gardening!