My husband and I went up to our cabin last week and it was a beautiful site! As we turned around a bend we saw beautiful fields of Wildflowers at the Cabin! There were so many of them that I decided I "needed" a beautiful bouquet to enjoy for the time that we were there!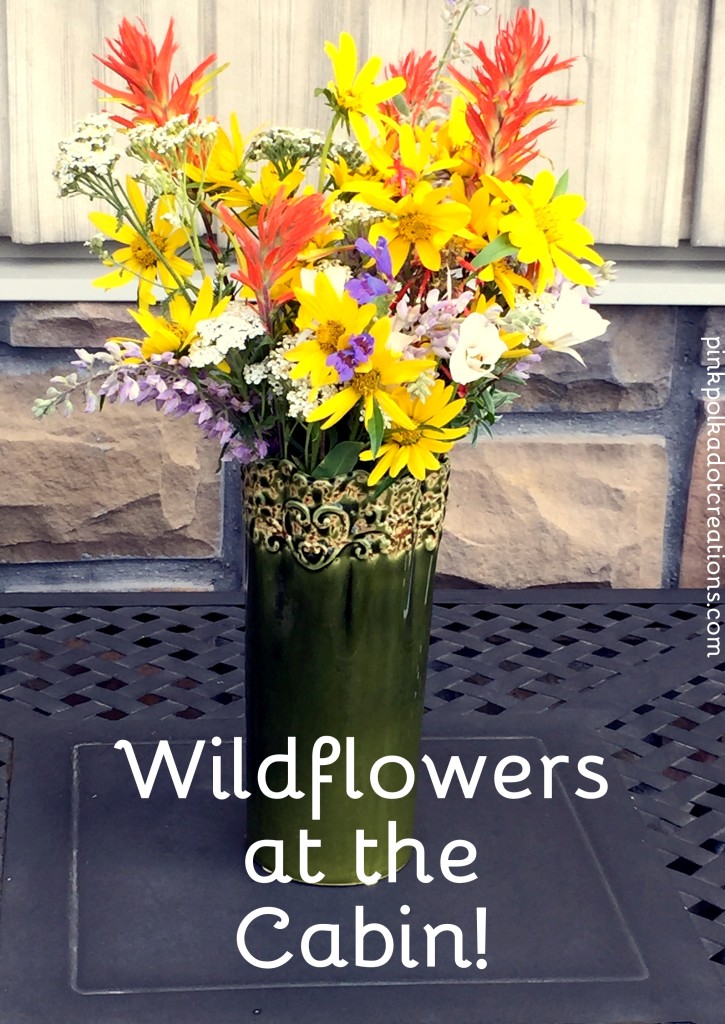 I am really lucky that I am able to pick these flowers, they were in full bloom last weekend and there were fields of them!
Unfortunately, there are still lots of dead trees from the fire 3 years ago, but the grasses and flowers have come back in a great abundance! These fields of flowers are just to the side of the cabin and then below it! There were lots of these beautiful "lily-like" flowers also. I do not know the name of them, but they are gorgeous!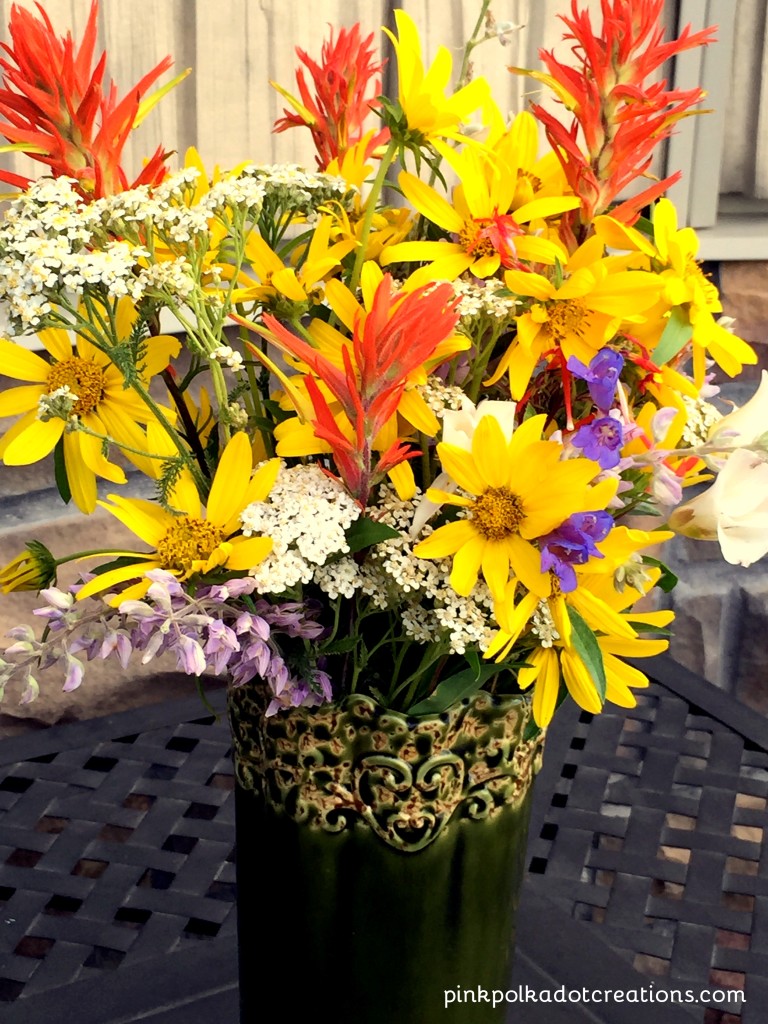 So I went for a little walk around our property and gathered a handful of these beautiful blooms! I have a vase that I keep at the cabin, just in case I might need it! :)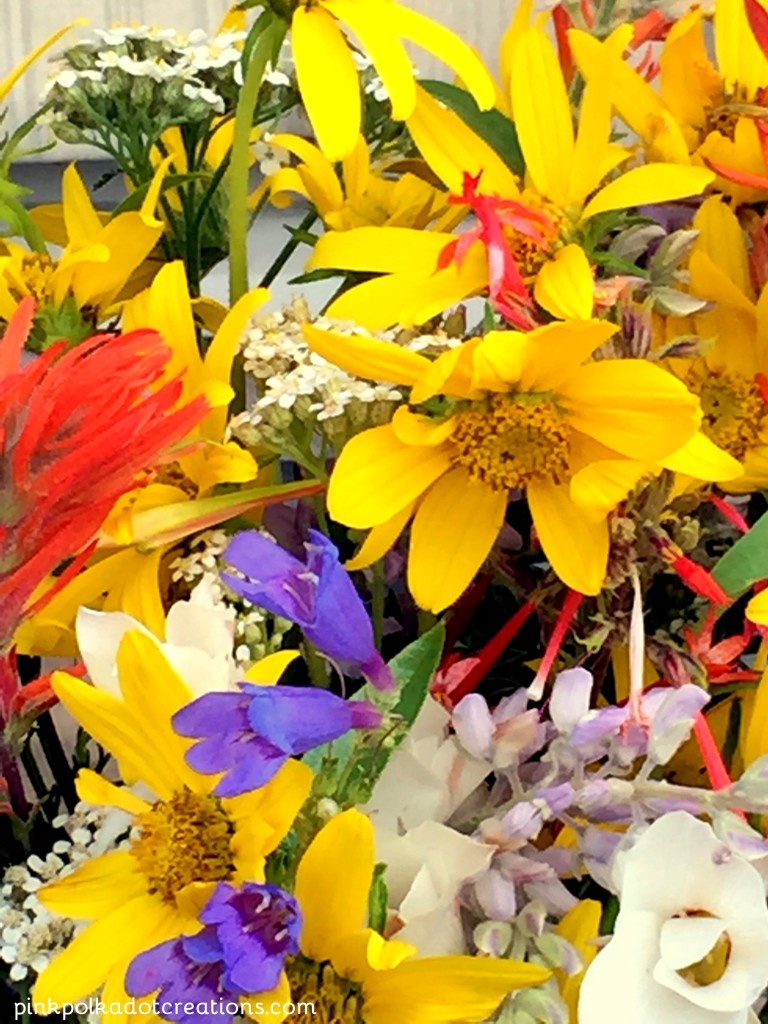 There were tons of the yellow daisies, and the white "lily flowers", then I found some bright orange to complement them and the purple was a beautiful accent! The white filler is probably a weed, but it is a beautiful weed!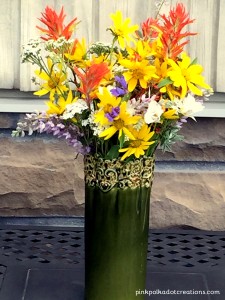 So that is my vase of beautiful wildflowers at the cabin! I feel very blessed every time we are able to go to the cabin. There is such a feeling of peace and beauty. We are truly living in nature and I love the view all the way around me and also up above me! The stars at night are truly magnificent!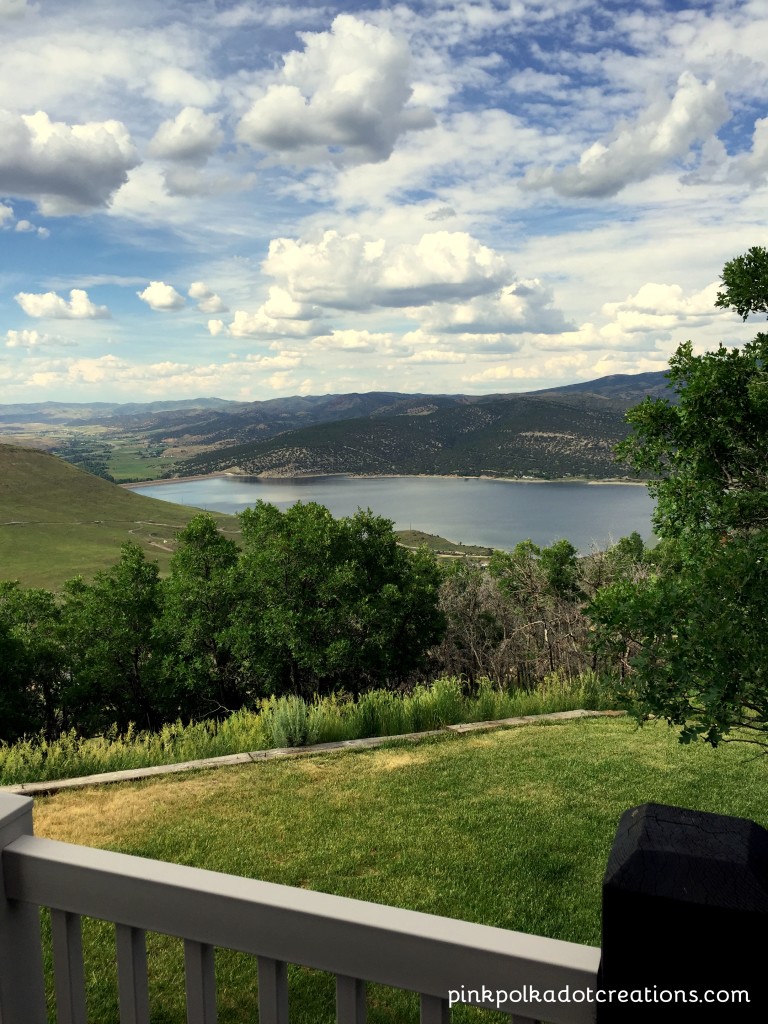 When this is the view off the deck … you can see what I mean! Look at those big, white, fluffy clouds, the lake below and the valley out in the distant! I never get tired of this view!
I have tried to plant a few different flowers at the cabin, but the deer seem to like them too much and I cannot get much to grow…so I will just enjoy the natural wildflowers for as long as they last!
Thanks for Visiting, Hope you Have a Great Weekend!