We had our family pictures taken way back in May, but it has taken this long for me to get the finished products and get them put up on the wall! The pictures that I took down were about 18 years old! I have other family photo walls that are a lot more recent than that, but on this particular wall, I had not changed the pictures for that long!! I guess that I am just a creature of habit and love to see old pictures of my family.
This is the old layout…Look at that cross-stitch picture!!! Boy did I ever need to change this wall out! But I still love all of those old pictures of my kids! :)
Here is my new updated family photo wall! I love the no frames, canvas look and I love that I have all of the my kids and grandkids in these photos! This wall is in my entryway, so I have a very hard time getting a good picture because it is a hallway and I cannot get back far enough to take a decent picture. Everything looks like it is crooked, but I used a level to hang everything, so I know that they are straight…I guess that I need to invest in a wide angle lens! :) I found the saying "No Empty Chairs" and I had to put it in with the pictures because my husband says this several times in his recorded history! It means that he wants no empty chairs in the next life.
I don't really share very many photos of my whole family so bear with me as I show you our newest family photos! This is our whole crew! There are 20 of us now and I love it!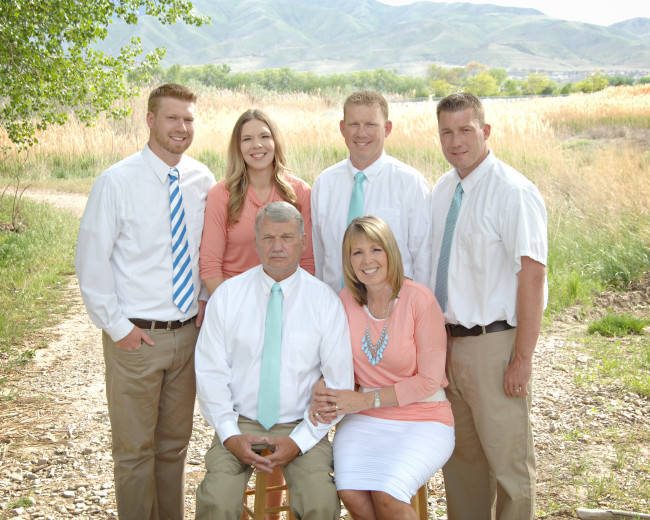 These are our 4 children. I love each one of them so much and I appreciate all that they do for my husband and I. I am very lucky that they all live near by and we get to see them and their families often!
These are our pride and joy! I cannot believe how fast they are growing up. They range in age from 11 down to 1! We love each one of them and we are so proud of the things that they are learning and their many accomplishments!
This is my oldest son and his family!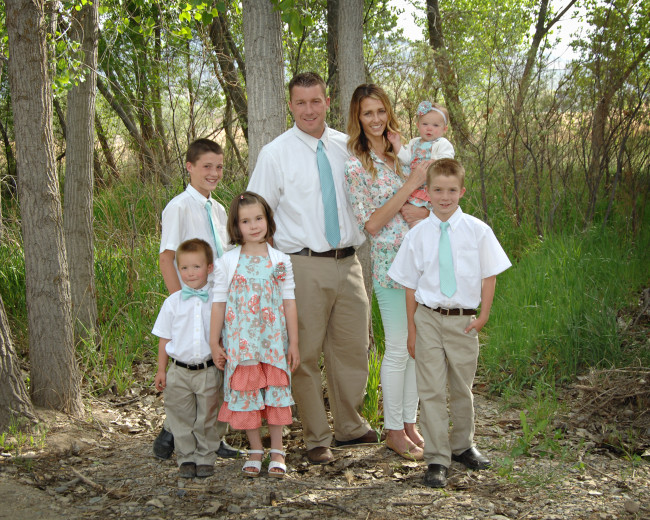 This is my second son's family.
This is my daughter and her family.
This is my baby youngest son and his wife!
This is me with my very bestest friend in the whole wide world!
So that is our family all together. I think that today I will keep them all. But that might change tomorrow! :)
I have one last picture that I just had to show you. We decided that this was the cutest picture out of the hundreds that we had taken!
Just look at that face and tell me that you don't agree! :) Can you tell from this picture that this kids always has his own agenda??? Yeah, I thought so.
Thanks for visiting today and for letting me share my family with you. Hope that you all have a great day!