Today I have a little Sewing Room Ideas-Sneak Peek!
We have been in our house for more than 18 years now and I decided that this summer was going to be the time that we started doing a little bit of sprucing up again! One of the advantages of being an empty-nester is that when all the kids leave home and go out on their own…you get to take over their empty rooms! And believe me…I have taken over every one of my kids rooms! :) We have a big bonus room over the garage and I have turned it into my sewing/quilting room! :) It has never really been totally organized and decorated, so I decided that this was the summer to do it!
This is what my room looked like before I started tackling this project! Sometimes it looks a little better than this…and sometimes it looks worse, I am not going to lie!
My 9 year old granddaughter has been helping me with this little BIG project. She has helped me fold and organize fabric, she has cleaned out my trunk and all of my embroidery threads! She has been a real trooper and when I say that is probably enough for today, she says "No, Grandma…we need to keep going!" She has truly kept me on task!
So here are just a couple of my sewing room ideas:
One of the projects was this new-old chair to sit at my sewing machine! I found this at a yard sale…imagine that?! I kept the red upholstered chair the same and simply took the seat off and painted the chair a butter yellow color. Then I distressed it really good and put a good coat of Johnson's paste wax for the finish. I love the way that it turned out!
I am giving you a sneak Peek of my Sewing room colors! I know that these are not the most modern, up to date colors, but they are what make me happy! I already have a red cupboard, red book shelves and a red trunk, so I decided to just go with red and yellow and threw in some grey just because I could!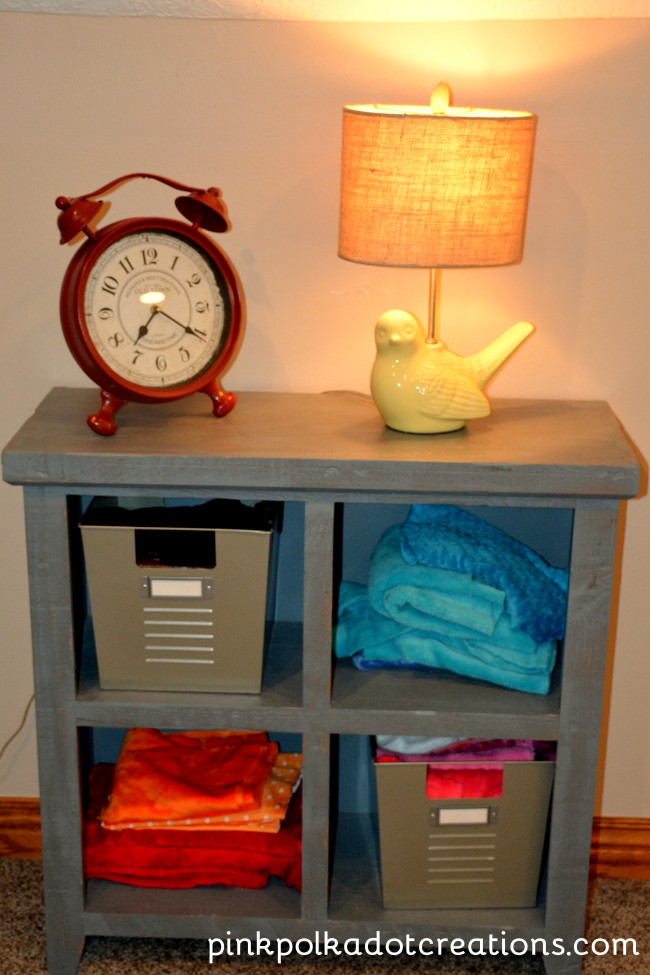 I found this cupboard at Home Goods and my granddaughter knew just exactly what she was going to put in it! It is the perfect home for all of my minky fabrics! I also got the red clock and the bird lamp, which my granddaughter found at Home Goods! I am one lucky grandma to have my own personal interior decorator! We have a great start to the sewing room makeover. We are both sewing pillows and organizing and we are excited to show you the final room…but for now, you will just have to settle for this little SNEAK PEEK! :)
Thanks for Visiting Today. Have a Happy Monday!