I have a Super Easy Table Centerpiece, just in time for your Holiday table! :)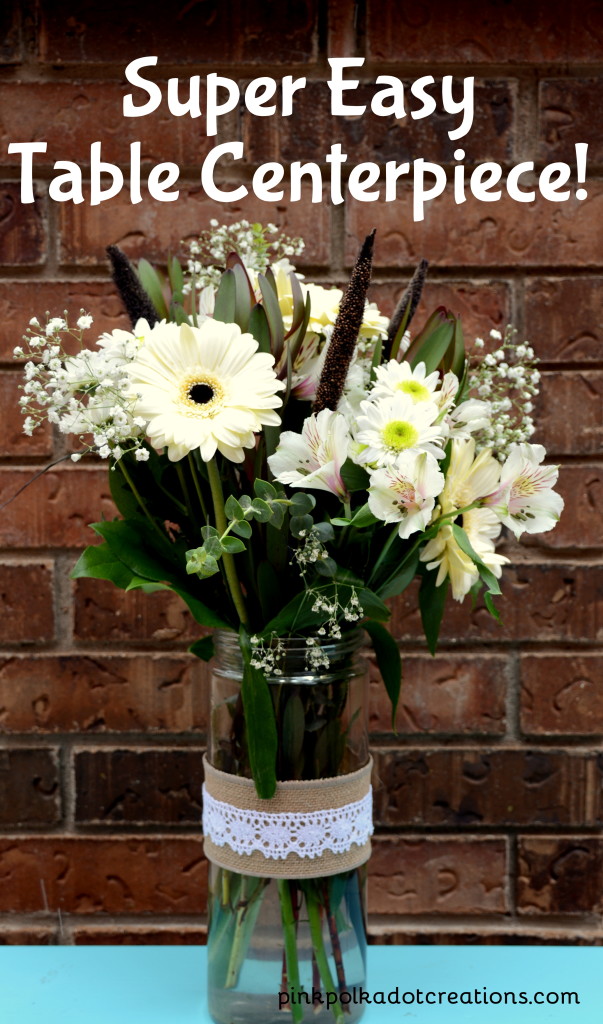 All you need is a jar or cylinder vase…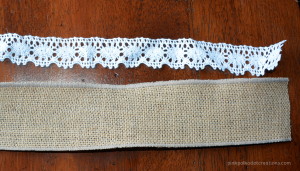 some burlap and lace!
I just hot glued the lace to the burlap ribbon and then glued it tight around the jar. (I did not glue it to the jar, so I can use this jar again)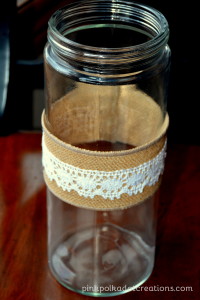 I love this simple yet elegant way to dress up a simple jar! You can use a tall jar like I have here or you can really dress up simple mason jars with this easy technique! I love the classic neutral colors and this color scheme is perfect for Thanksgiving, Christmas, or just about any party or occasion that you are hosting!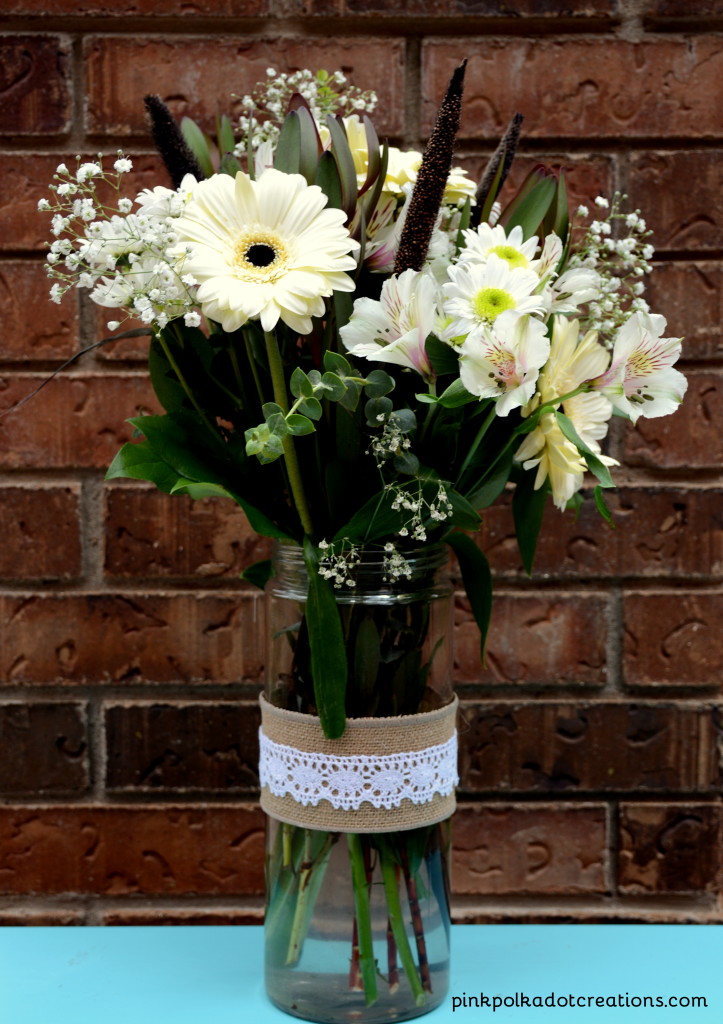 You can use a strip of burlap fabric and fray the edges, but I had this ribbon, so I used what I had.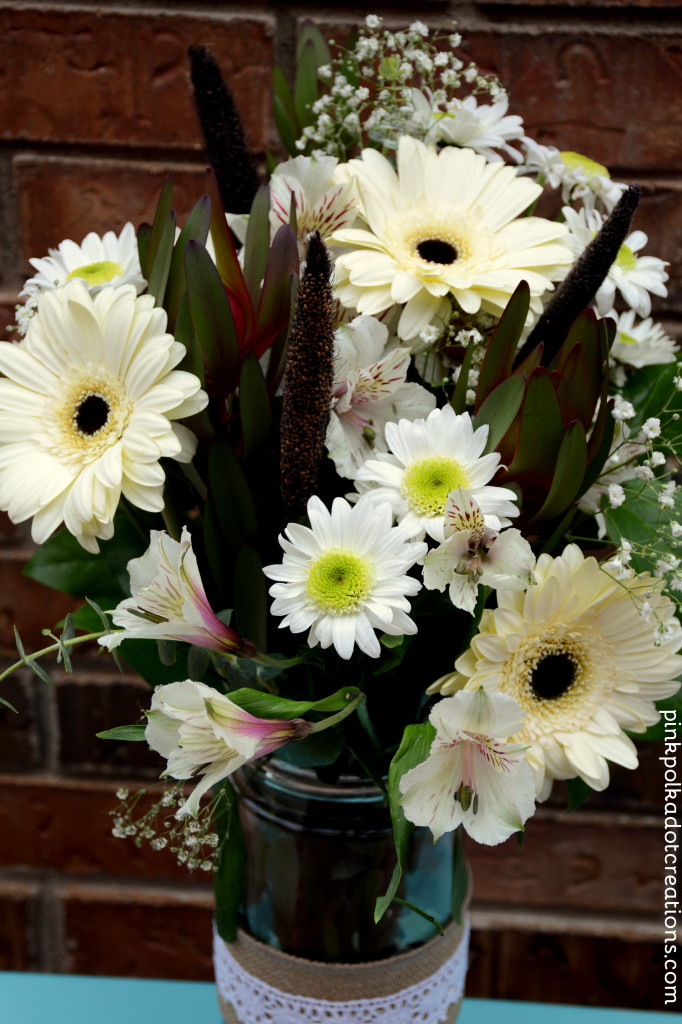 I am a fan of the neutral colors of this bouquet! I love the brown spikey things with all the white and cream! I got these flowers at Costco, but you can find something similar at Trader Joe's, or even a lot of your local grocery stores! They are very reasonable in cost and they are simple to put in an arrangement. Most of them are arranged in their bunches, all you have to do is snip off the ends and put them in the vase. I like to put all the greens and the fillers in first, then add the accent flowers.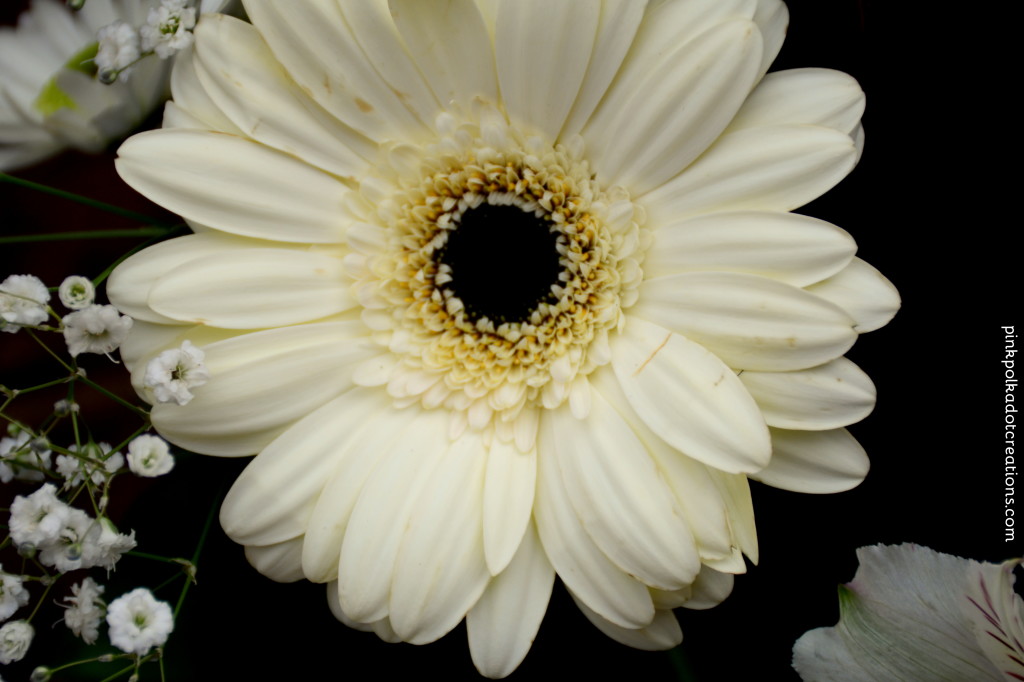 I love the winter white color of these flowers with the dark brown center…so striking!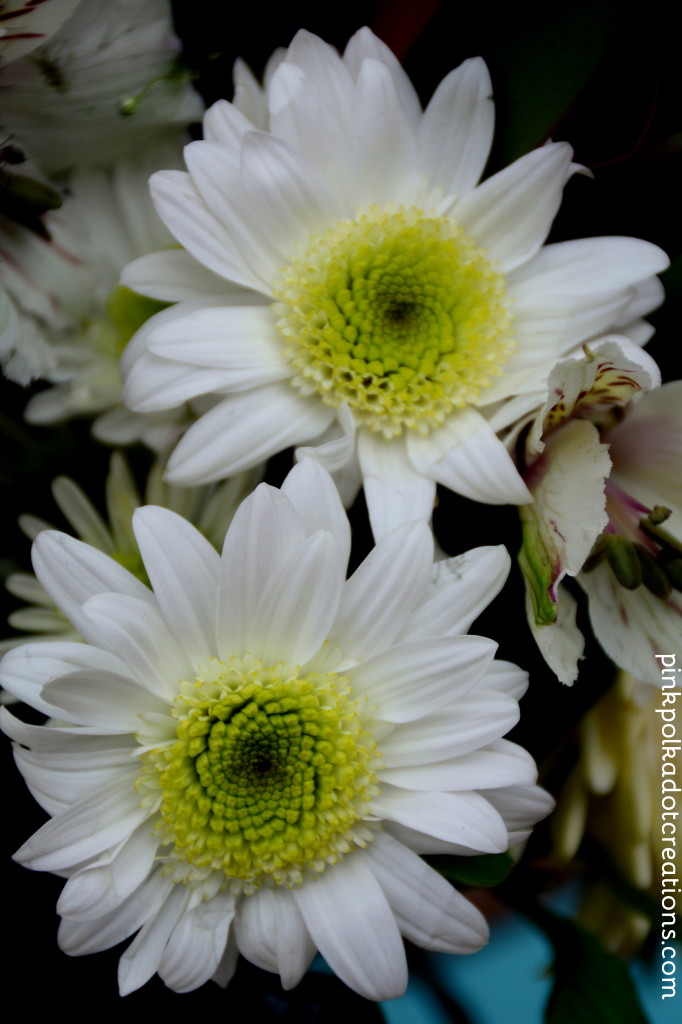 And the lime green centers of these daisies…isn't mother nature so talented in putting all these colors and textures together!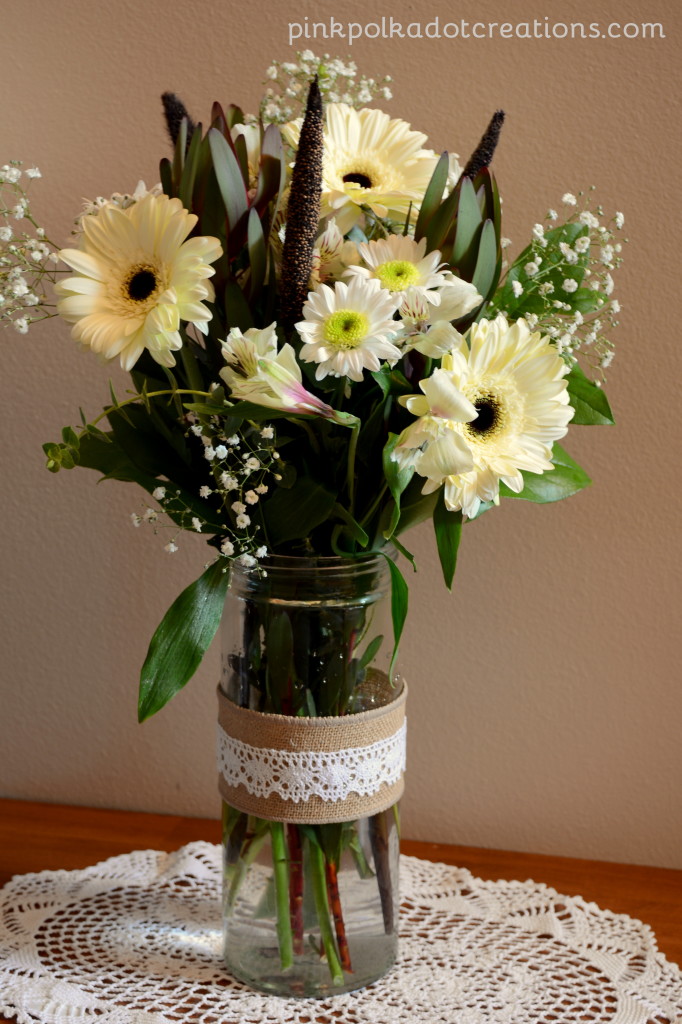 I put this on a table in my entryway, so every time I walk by, I can enjoy the beauty of these fresh flowers! I love having fresh flowers in my home, especially when it is wintery outside! :) It is like a small ray of sunshine in my home!
So now you have a super easy table centerpiece that you can do for your Thanksgiving Table, or you could take it as a hostess gift to the one that is hosting your Thanksgiving Dinner. I don't know anyone that would not love a vase of fresh flowers on their table!
Hope you have a terrific Weekend, Thanks for Visiting!