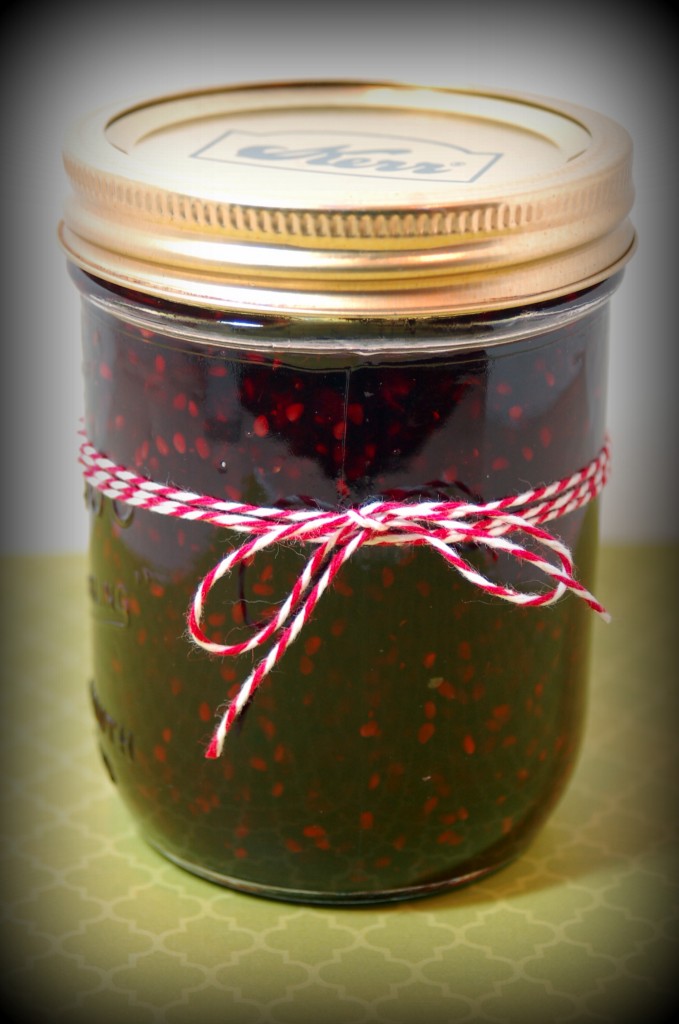 My dad planted some blackberry bushes last summer to see how well they would do in his garden.  Well apparently, they love the spot that he planted them because the bushes are loaded with berries this summer!  They are big beautiful berries and so my sister and I and dad went and picked some for him and we made blackberry jam.  Then the next week my sister went and picked for herself and made blackberry jam.  Yesterday, I went to pick for me and I made more blackberry jam and the bushes are still loaded with more berries!  I don't know about you, but I had never really had access to blackberries and thought that they were just a tart berry with a core in the middle, little did I know that they make the best tasting jams and jellies.  I think I prefer it over raspberry jam and I love raspberry jam!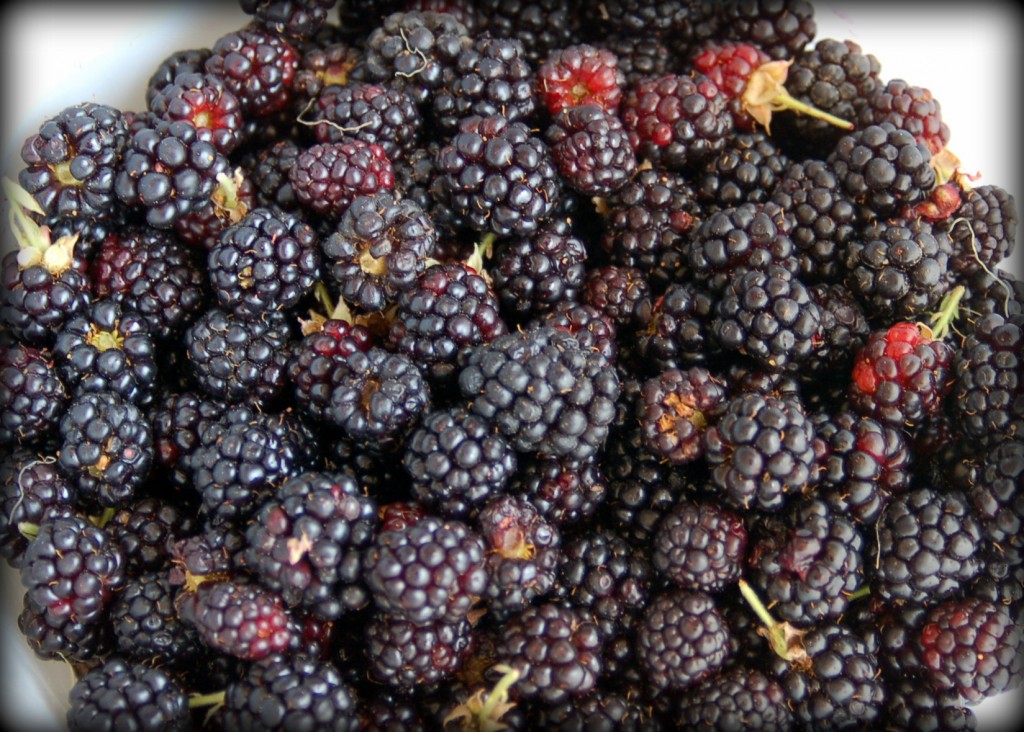 I made two different batches.  I did a batch of freezer jam and a batch of cooked jam.  I just followed the recipes on the pectin box.  I prefer the freezer jam myself, but wanted to do some bottled jam to give away for gifts.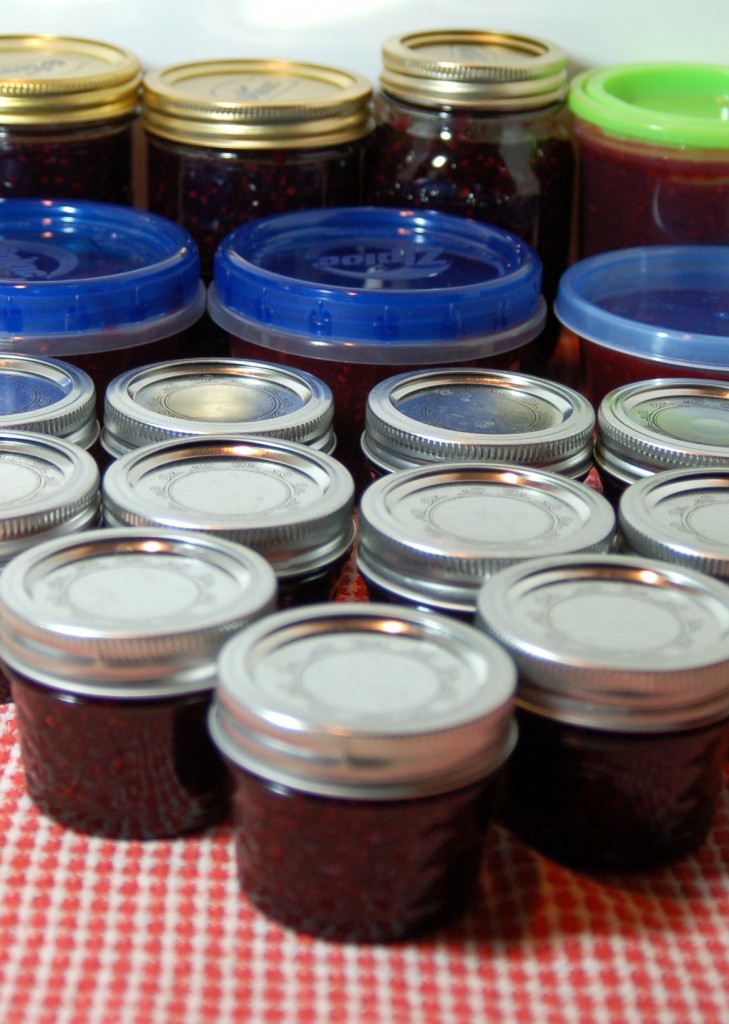 I love these little 4 oz jelly jars because they are perfect to give away for gifts.  I can just put a little "Have a BERRY nice day" tag on it along with a loaf of bread or a basket of rolls and I have a gift on hand all the time!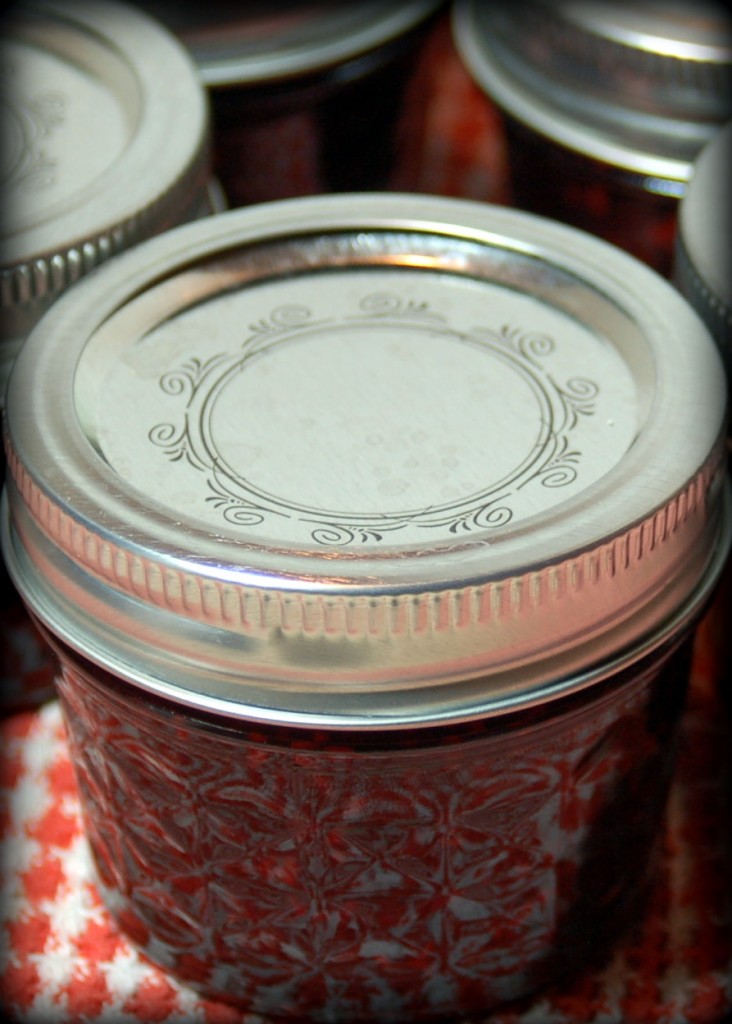 Doesn't this look sooo yummy!  This is a perfect breakfast or lunch or treat, pair it with PB or Nutella and you've got a winner!  I love the deep red color and the wonderful sweet, berry flavor.  I think that I have found a new love!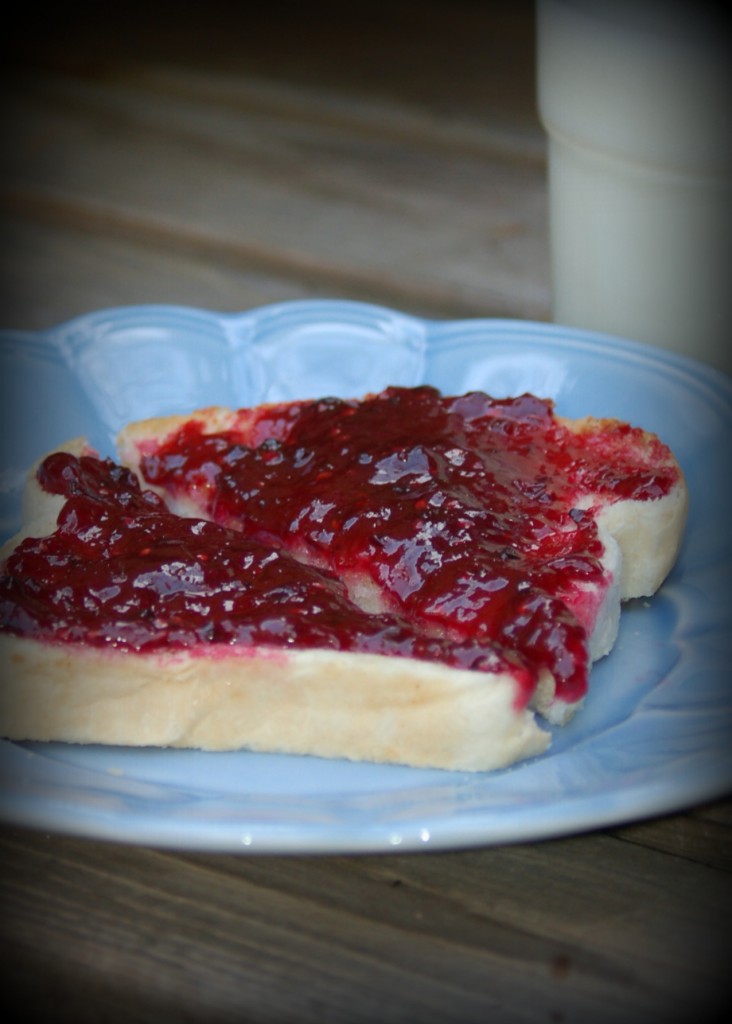 If you get the chance to get your hands on some blackberries, I would highly recommend that you try making some of it into jam, I don't think that you will be disappointed!