Today I have a fun little sewing project, that make darling gifts…
Cutie Pie Pin Cushions!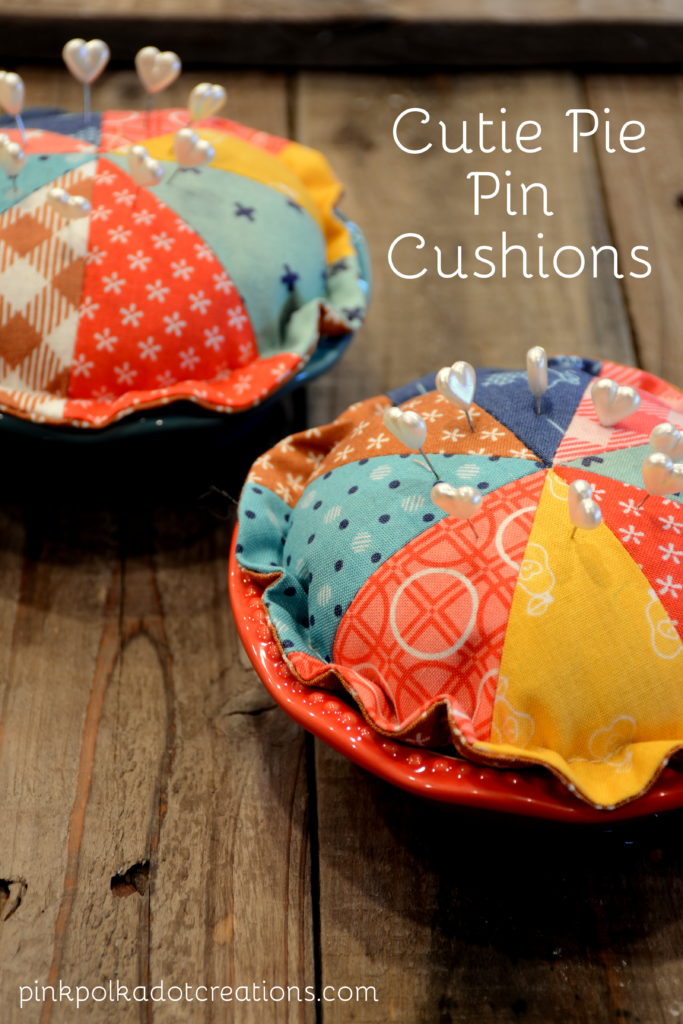 They are perfect for any of your sewing friends, sisters, daughters, or visiting teaching gals!
These are simple to make and Oh So Cute!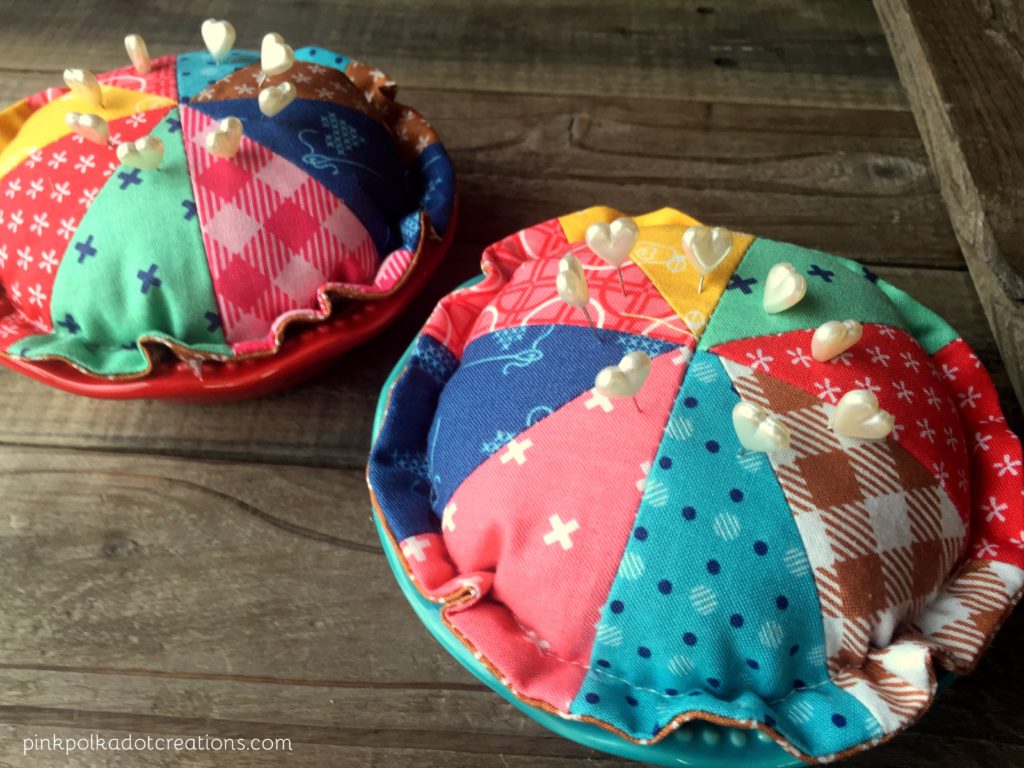 You can find a full tutorial on Lori Holt's blog, Bee In My Bonnet.
Lori used a metal pie tin, but I used these darling Pioneer Woman ones: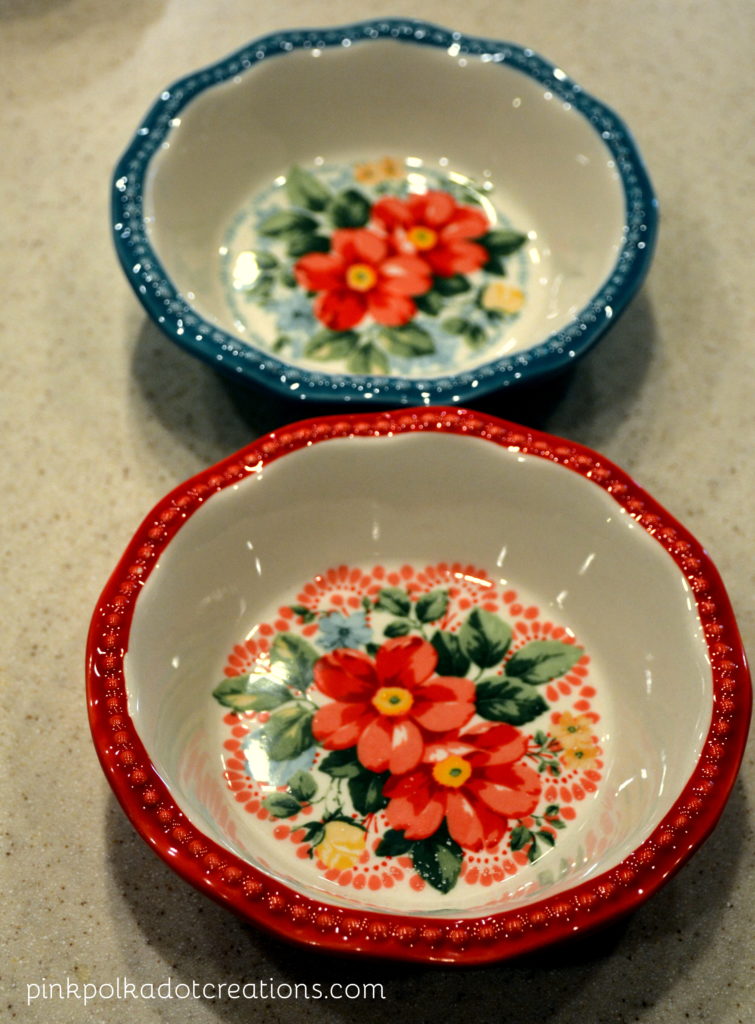 I hated to cover up the cute flowers in the center, but still loved them enough with the fluted edges and the fun colors!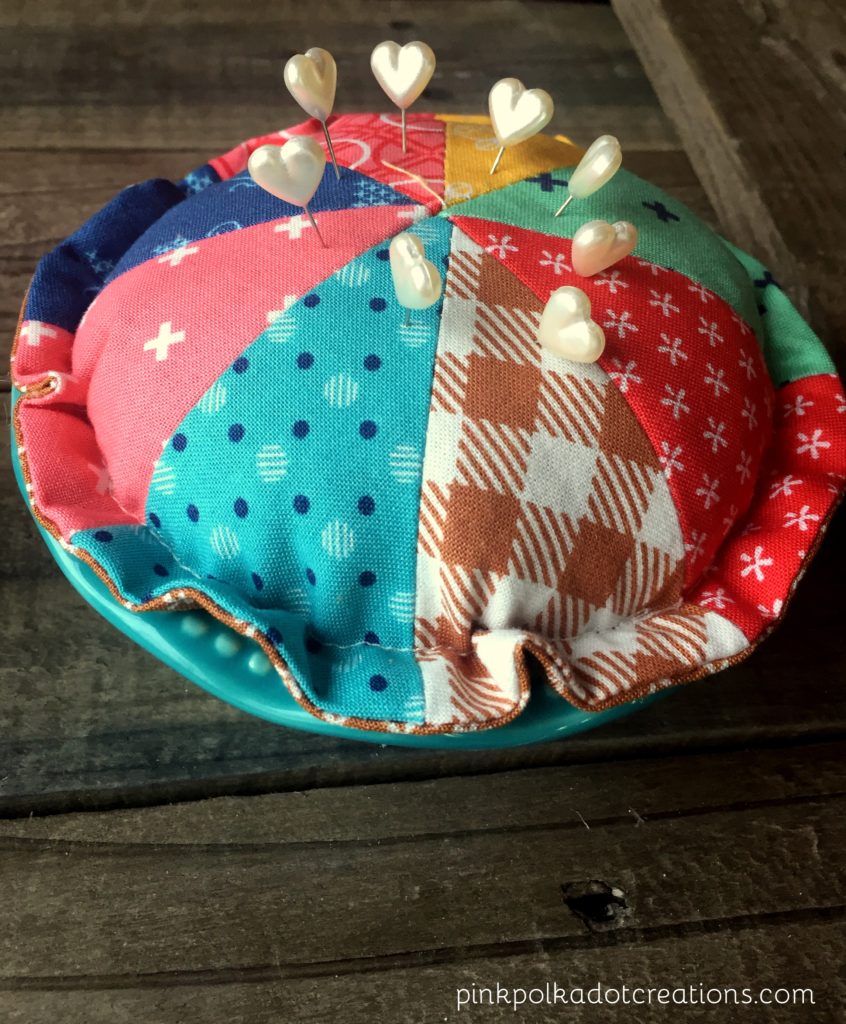 Don't you just love all the fun colors and fabrics. These are just scraps that were left over from my Bee Happy Quilt.
Pin cushions are fun to make and it is also fun to collect them!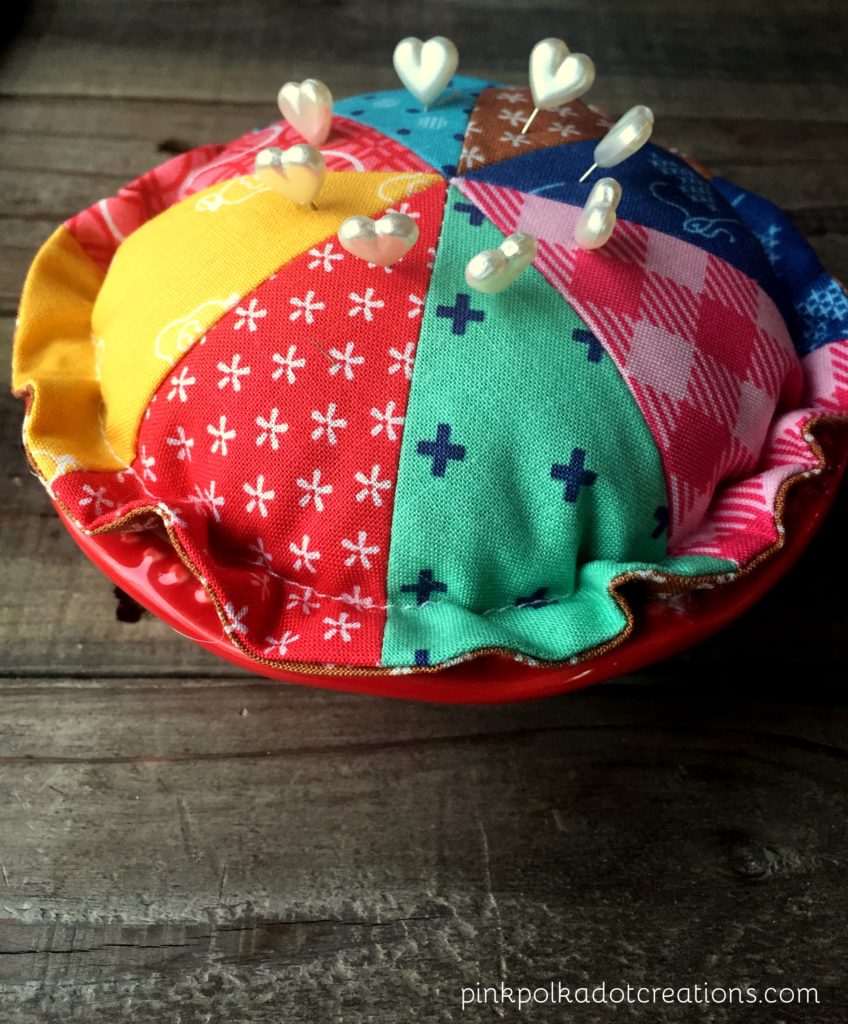 Both the red and the blue pie plates are fun to use. You can find these pie plates at Wal-Mart.
In the tutorial that Lori gave, she put sand in the bottom of the pie dish to weigh it down.
Sand is a wonderful to sharpen your pins, so I added the sand first when I was stuffing the "pie". Then added the stuffing.
This made it so the sand is on the top of the pin cushion. When you insert your pin you will be going through the sand first and that will keep your pins sharp!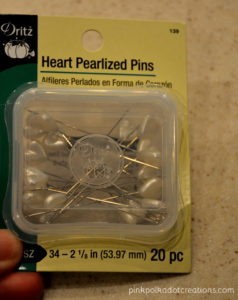 Cute heart pins topped off the "pie"!
We were tending one of our little granddaughters yesterday and she went upstairs with me to sew for a little bit. (I am trying to get the borders completed on my Bee Happy Quilt)
Anyway, she said to me "that pie is sure cute!!" It melted my heart that she would even say anything, but then to think that it was cute, was just the icing on the cake!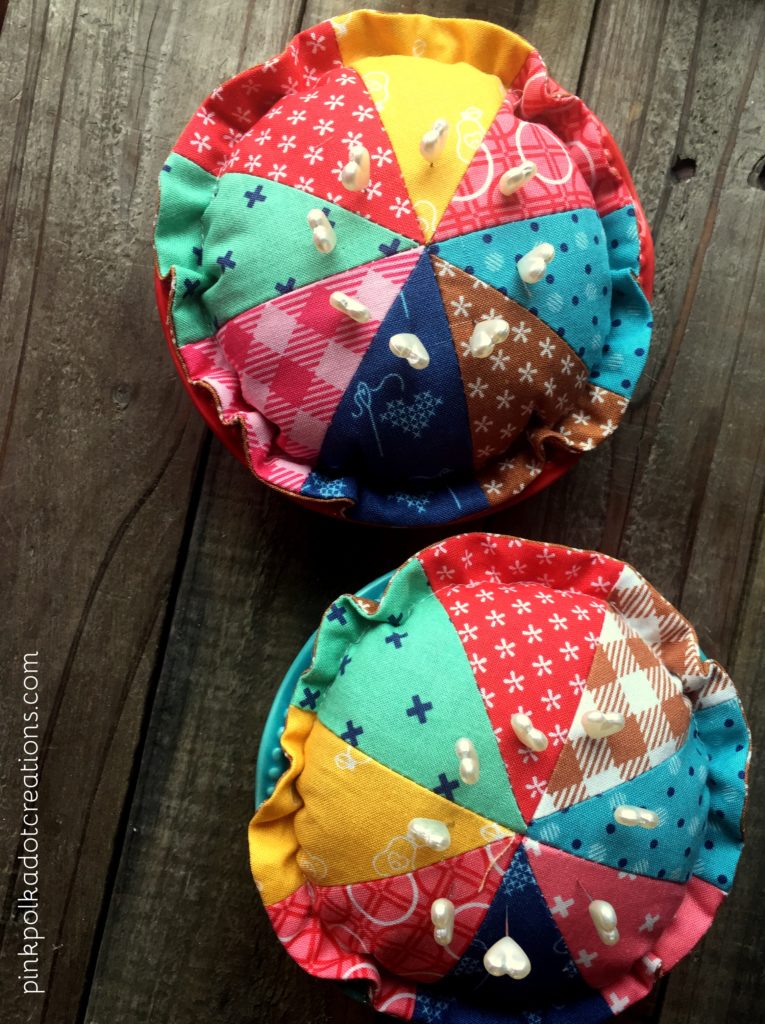 So this my Cutie Pie Pin Cushions! Do you have a need to make a few little gifts for Valentines Day, birthdays, or just a fun little thinking of you gift! If so, you should give these little pin cushions a try!
Thanks for Visiting!
Hope you have wonderful day!