This Pumpkin Spice Soap is super easy to make and is perfect for gift giving or to tuck into a Christmas stocking , for teacher gifts, or just a fun way to pamper yourself! :) This is also a fun craft that kids could help with!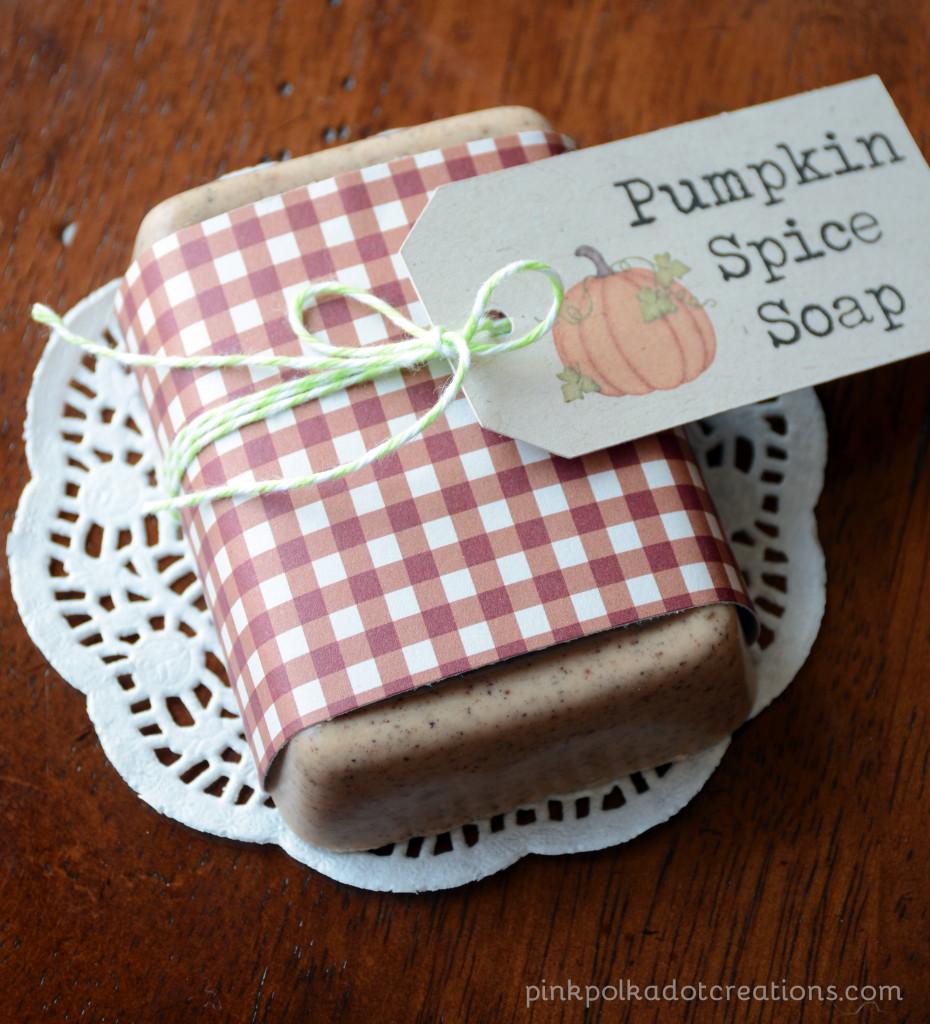 Have you tried your hand at making these DIY bar soaps? They are really fun to do, they are easy and they are not expensive!
What You'll Need:
Shea Butter Soap Base (2 lbs of soap base will yield eight large 4 oz. bars of soap) or you can use Glycerin soap base, if you want the clear bars
Red and Yellow Soap Colorant
Soap Mold
Pumpkin Pie Spice
Microwave Safe Measuring Cup w/ Spout
Here is a link that I found from Happiness is Homemade, with a great tutorial on how to make these fun pumpkin spice soap bars, check it out for the directions!
I found a mold at Michael's and it makes this fun shape, it is a little bit smaller bar, but it is perfect for these handmade DIY bars of Pumpkin Spice Soap!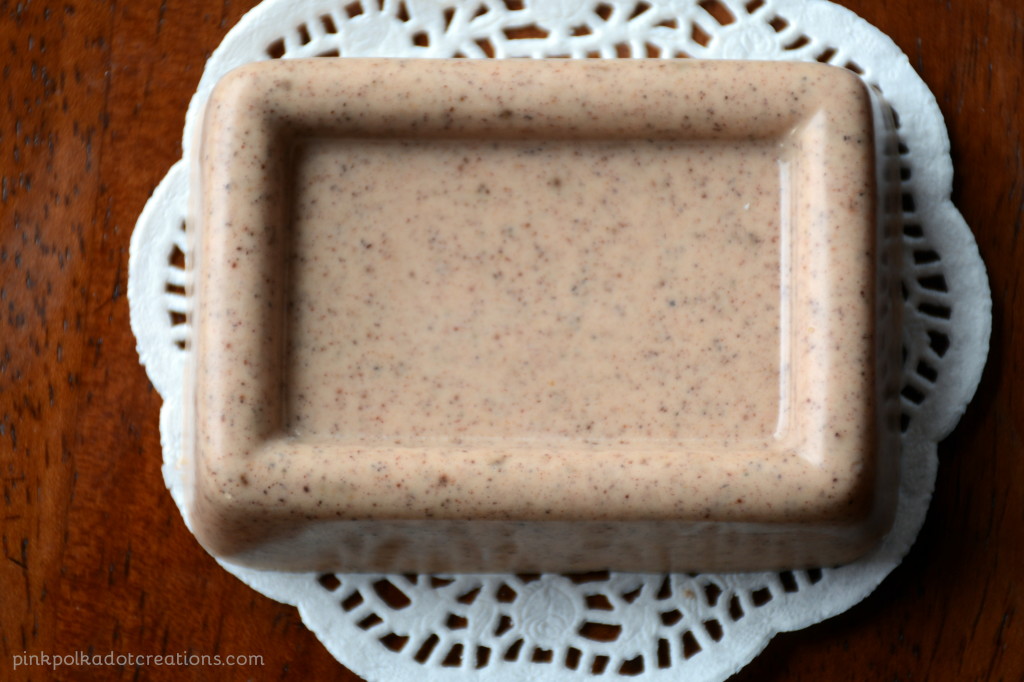 These are the supplies that I found at my local Michael's store, use a coupon for more savings!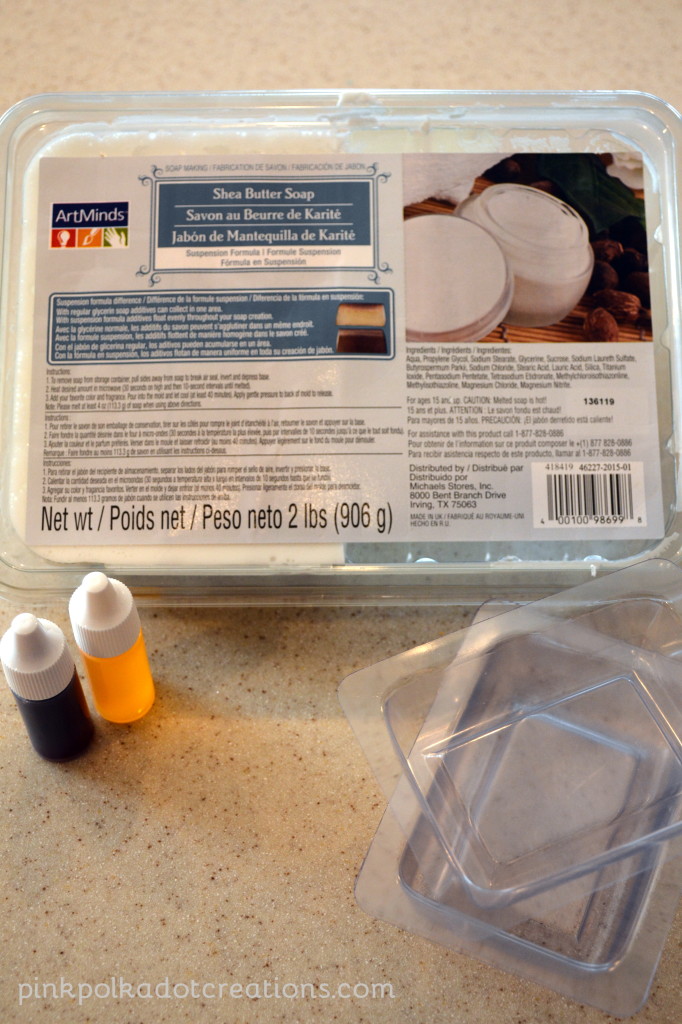 I use Pumpkin Pie Spice for the flavor in these bars and they smell HEAVENLY…one word of caution however…the spices do not dissolve in the soap, so there is a bit of an exfoliation feel to these bars, be careful not to rub too hard on your skin! I love the feel of these bars, but if you do not like a rough exfoliant, just use essential oil for your scent!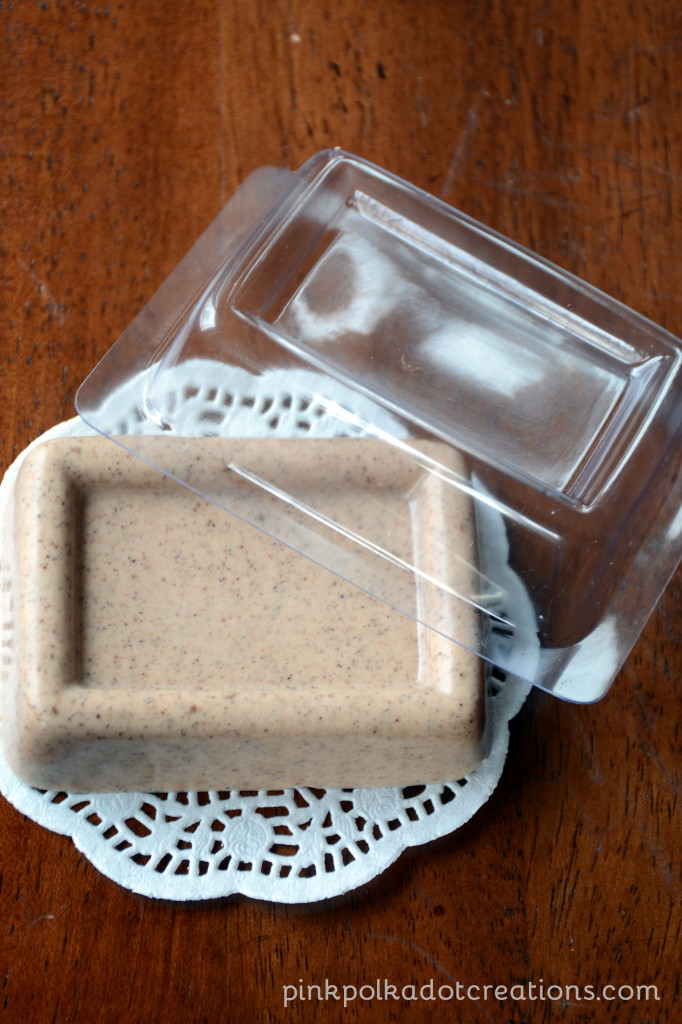 This is the mold that I used for these bars. I think that it is a fun shape and they look so cute all wrapped up!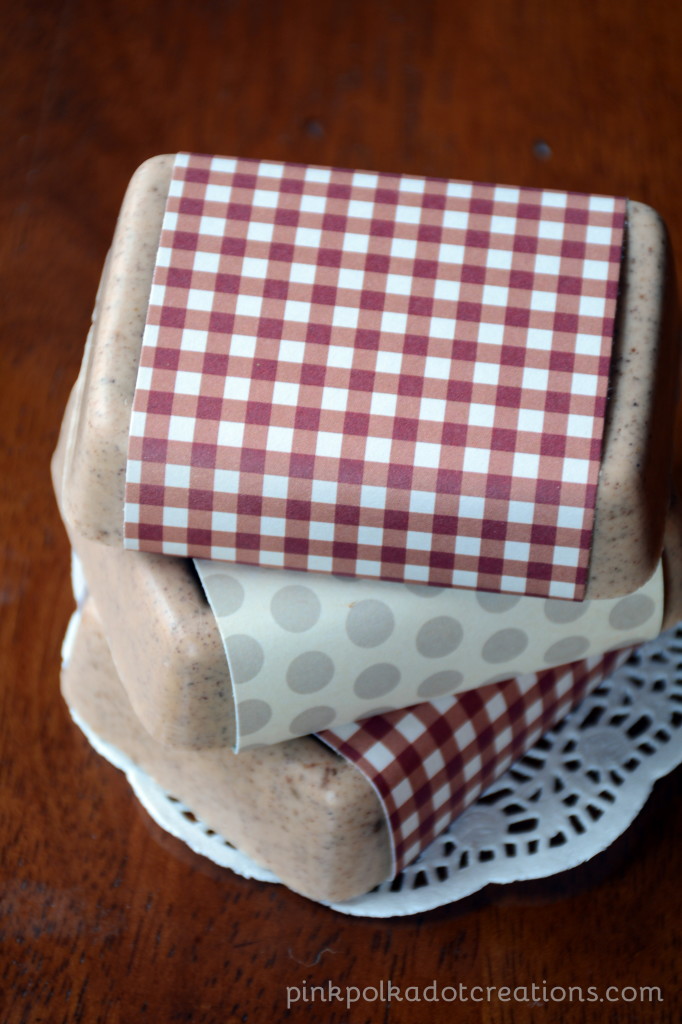 These would be perfect for little gifts for teachers, neighbor gifts for Christmas, visiting teaching, or just to treat yourself! I can't wait to experiment with different flavors and colors…so watch for more soap making to come! I ordered this soap mold from Amazon:
and I am excited to try it out too! This mold makes 6 bars at a time and I think they are just a little bit bigger bar than the ones I made. I'll let you know!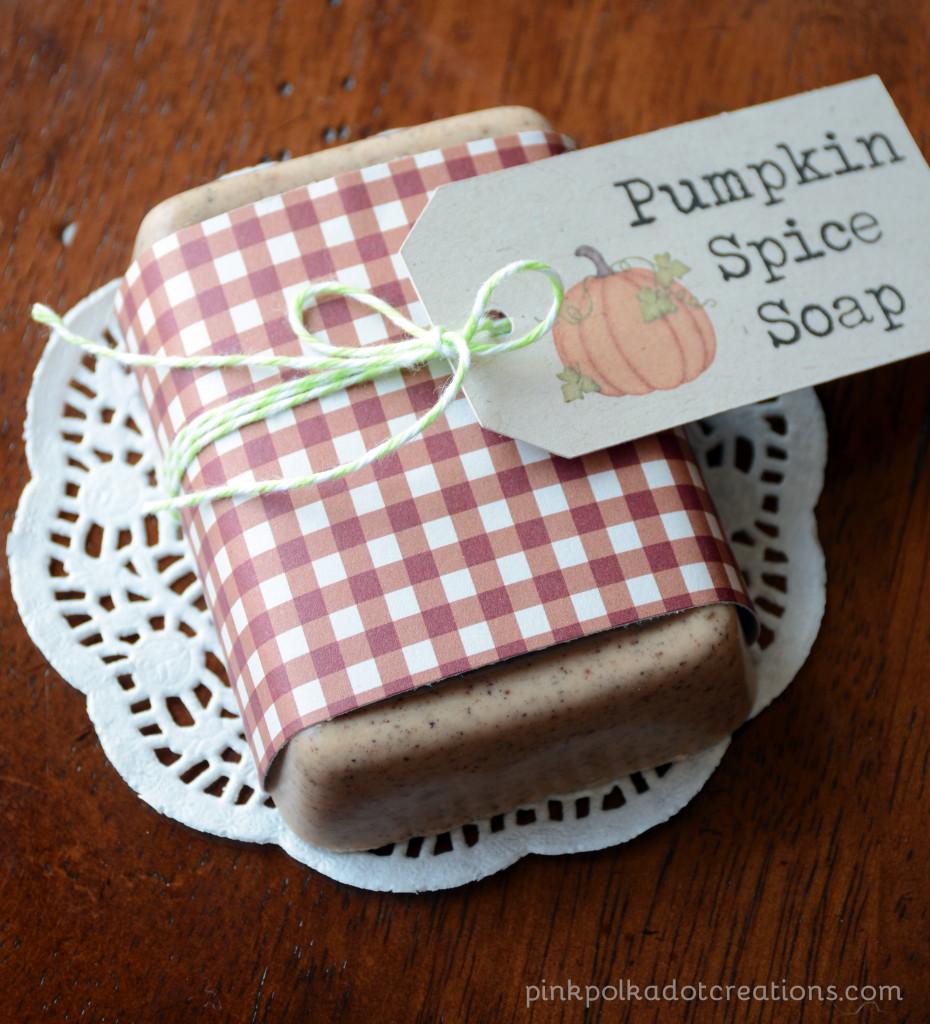 Just tie a cute piece of ribbon or bakers twine around a bar wrapped in scrapbook paper. Add a fun tag that says what scent it is and you have a great little gift to give to someone you love!
Thanks for Visiting Today! Happy Fall!