Sweet Treat Bag!
I hope that everyone had a wonderful holiday season.
Does everyone have everything all organized and put away? Not me…I am still working on that!! :(
One of my granddaughters came and helped me one day and we got a good portion done…I just need to get it finished!
But, who needs to clean… when you have a fun little project to start out this new year!!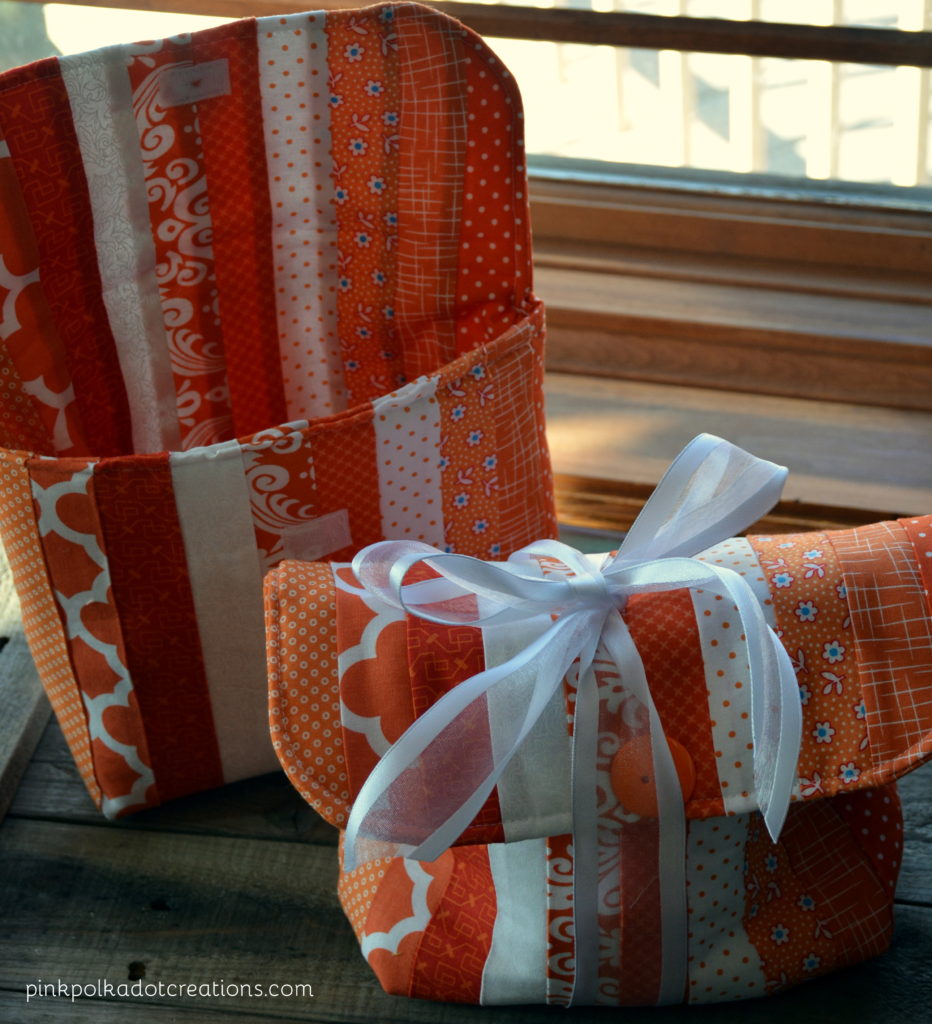 Sweet treat bags are a fun easy project to brighten up any cold wintery day.
These bags are made with 1 1/2″ strips of fabric.
You can use a Honey Bun roll, but I bought yardage and cut the strips, because I wanted to make several of these for gifts.
They are fun and easy to make. I love these bright orange ones to brighten up these cold winter months!
It is the perfect ditty bag for coloring, sewing notions, a cosmetic bag, or even a cute gift bag.
Filled with treats, trinkets, lotion, gift cards or craft supplies, it makes a fun gift for that special someone.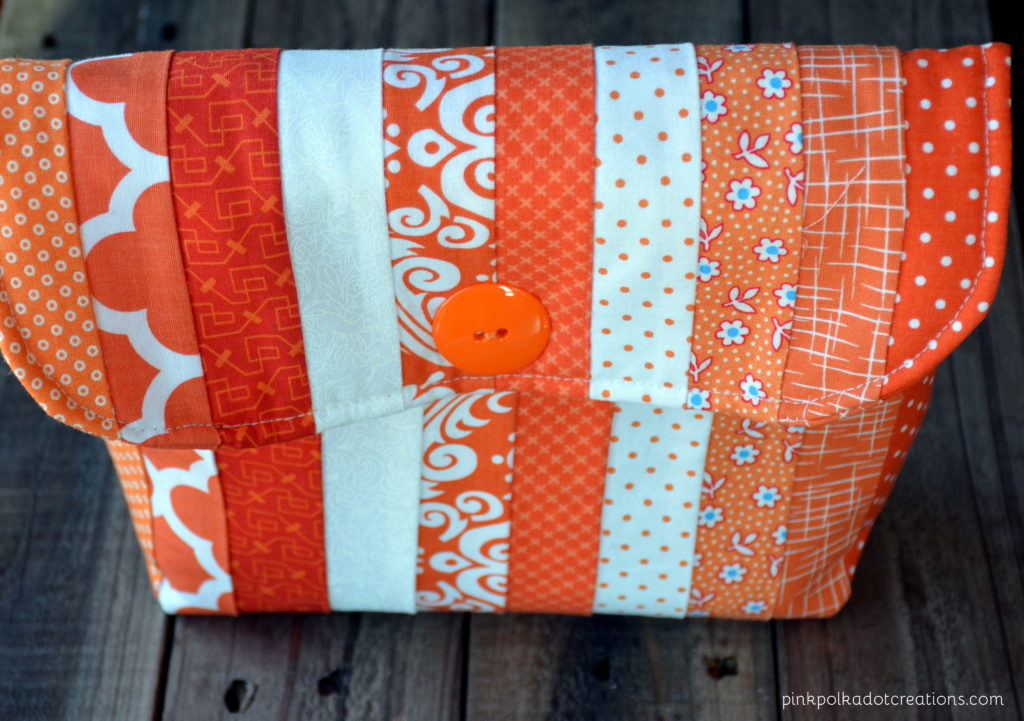 A cute button finishes the outside of the bag.
It has a Velcro closure. So it is easy to access.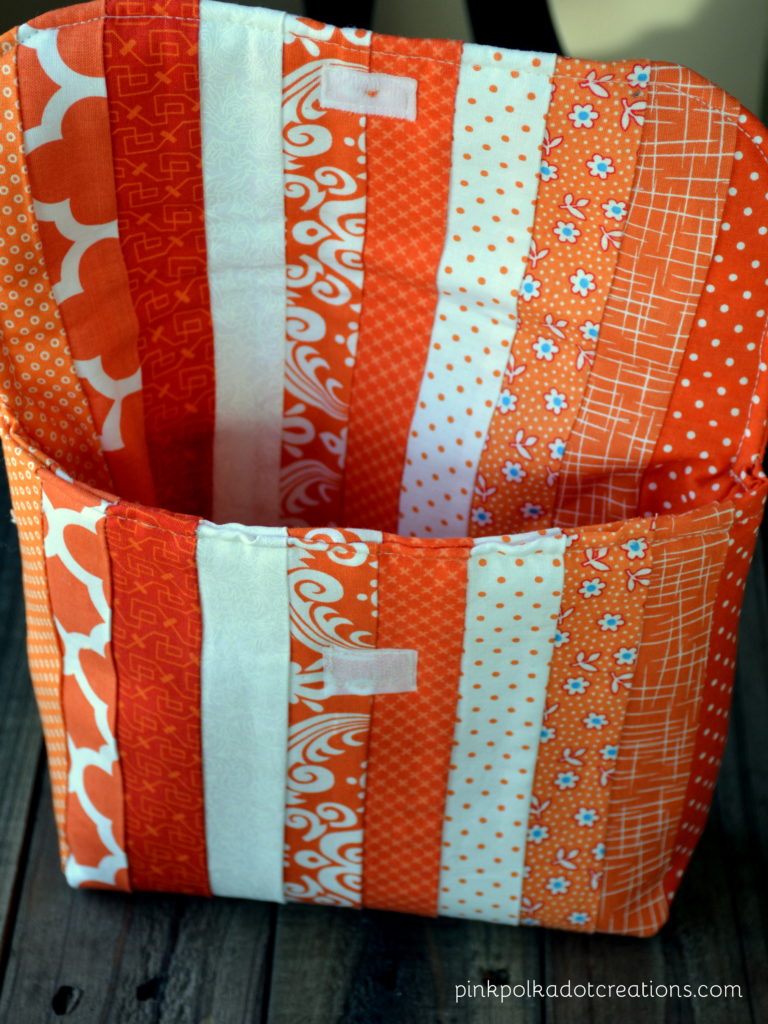 There is plenty of room for goodies, lunch, or craft supplies.
You can find the pattern for this bag here.
It is from Moda and it is a free download,…so you have no excuses for not making one or two or even three of these today!
This pattern is easy to follow and the bags are simple to make. You can easily make one in an afternoon!
If you are really ambitious…this bag would also be fun to go with the visiting teaching handout for this month!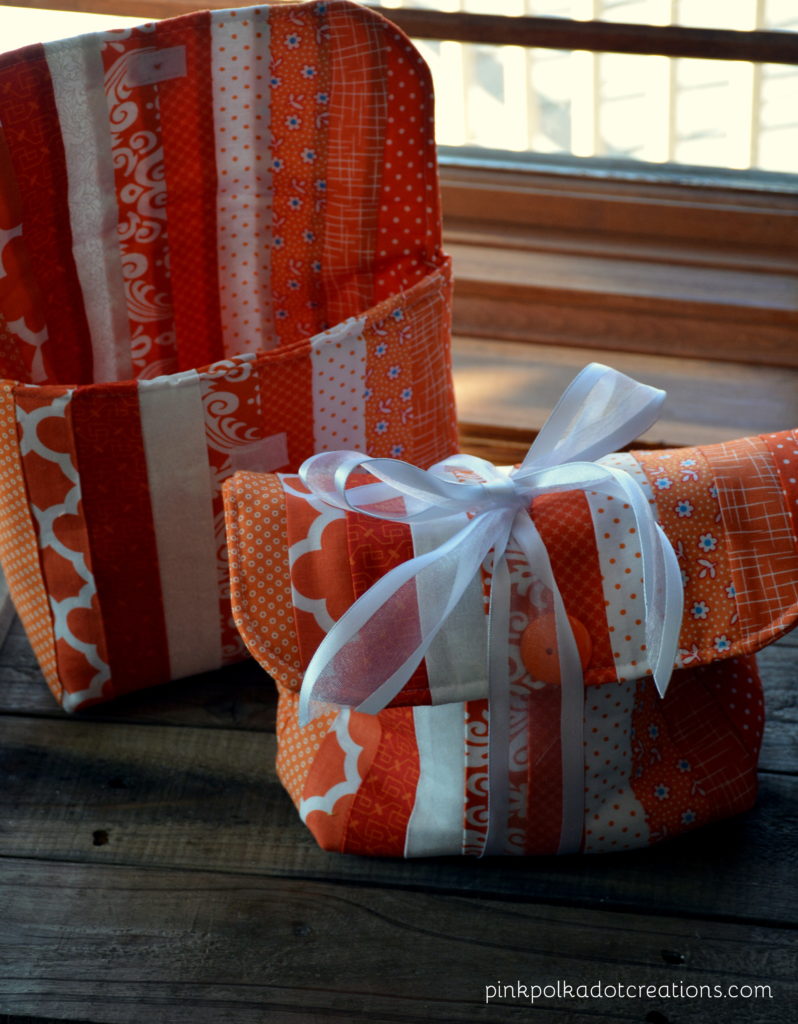 What could you do with a Sweet Treat Bag?
Hope you are having a "Sweet" Day! Thanks for Visiting!