Today I am visiting over at I Should Be Mopping The Floor. I am showing how to to make this fun Halloween Planter. I would absolutely love it if you would skip on over and check this out!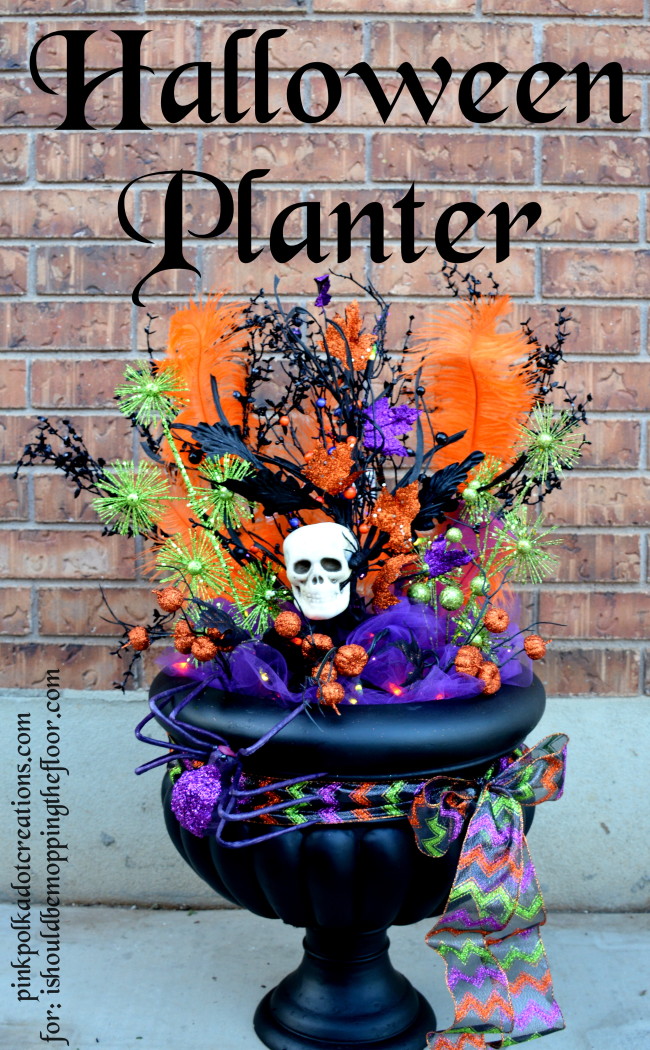 I am so excited to show you a fun way to keep using your flowers pots that you have out on your front porch! It will soon be time to pull all of those flowers out of your flower pots…but you do not need to put the pots away…simply turn them into a Halloween Planter!
So…go visit Kristi at I Should Be Mopping the Floor and see how easy it is to make this darling planter! Of course, you could change out the "flowers"and make this a fun planter for Christmas or any other holiday and therefore you can leave your planters out on your porch all year long!
Check out the tutorial and see how simple this project really is!