Have you started decorating for Halloween yet? Here are some fun Scrappy Halloween pillows that are super easy to make! These pillows are very scrappy. And they are a great way to use up some of those Halloween scraps of fabric that you already have!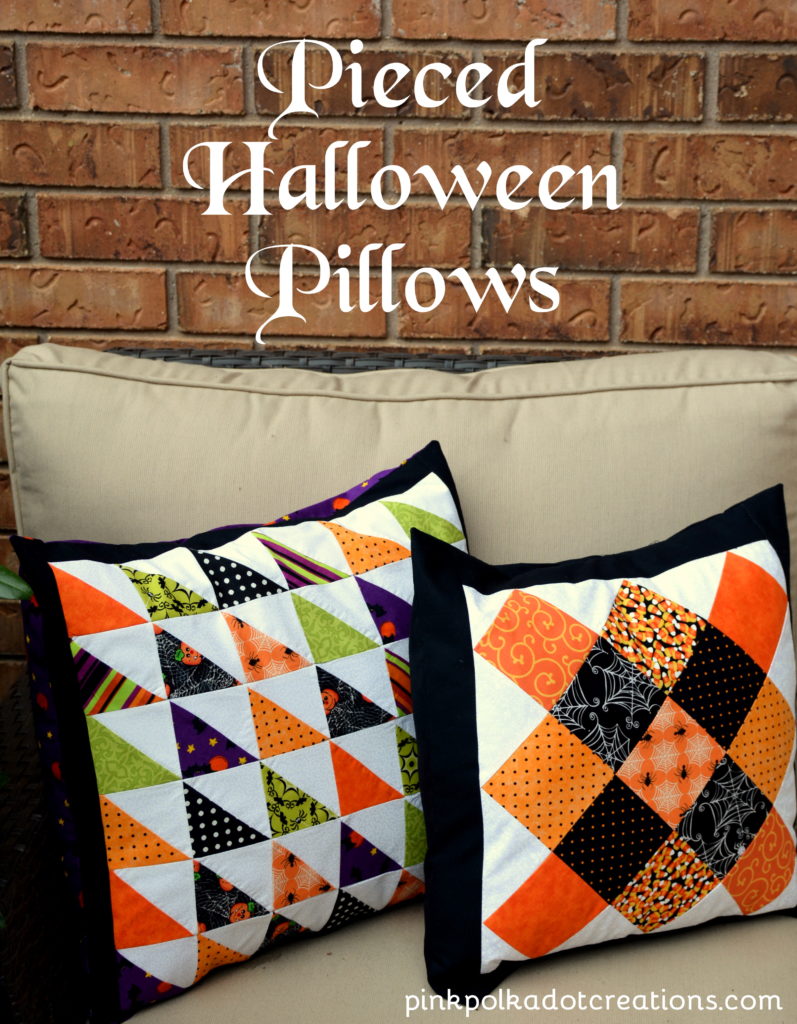 I bought 1/2 yard of the solid black fabric for the borders. The rest of the fabric was just from my scraps! You can't beat that! These patterns are both free and they have great instructions on how to make them!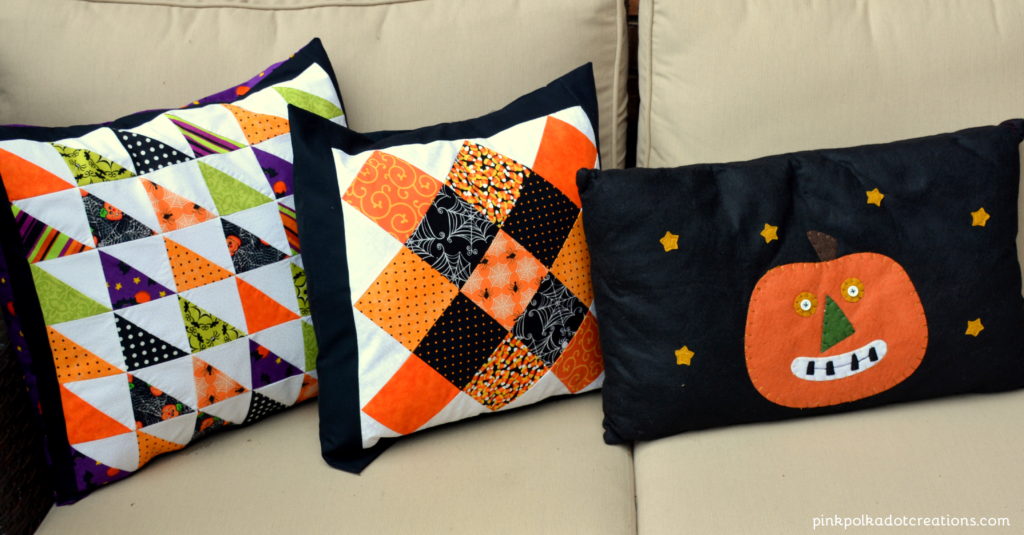 I ordered my fun primitive pillow from The Lakeside Collection and I love the contrast of the Scrappy Halloween Pillows with this great felt pillow!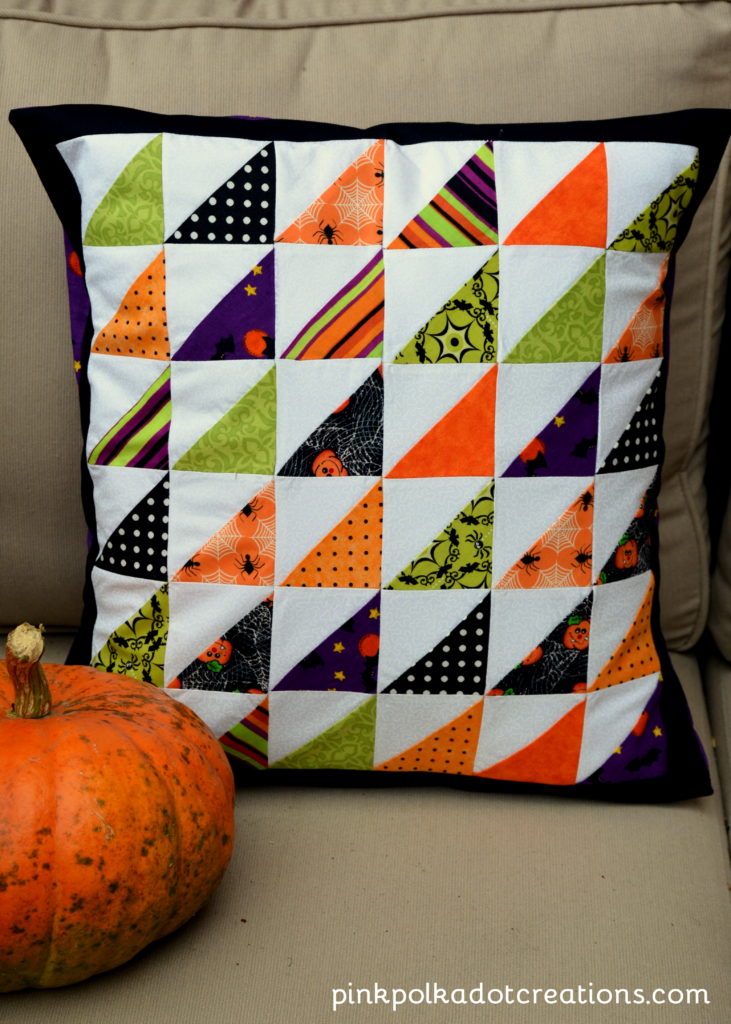 The white fabric in these half square triangles really make the Halloween fabrics pop! This pattern is from Pleasant Home. She has a wonderful tutorial on how to make this pillow with step-by-step directions!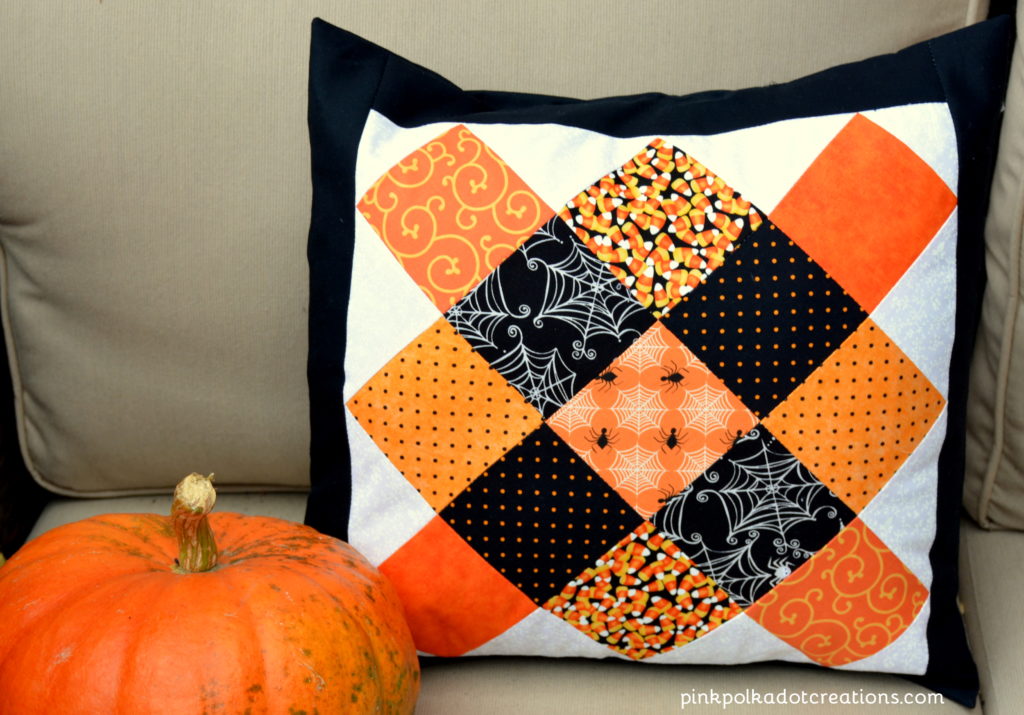 Scrappy Halloween Pillow is from Lil' Luna. It also has a great tutorial on how to make a fun scrappy pillow! Just click on either link to get the patterns!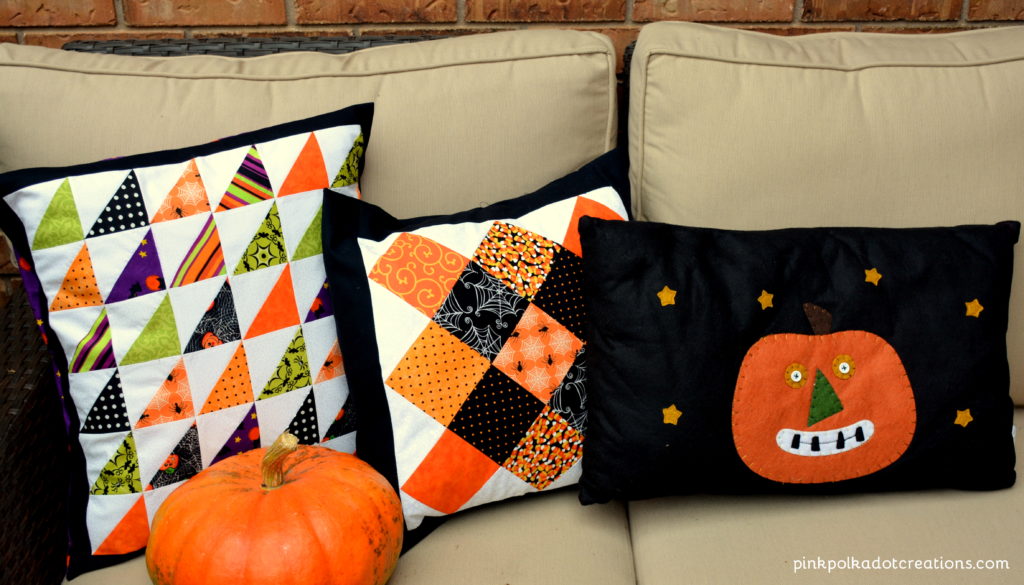 So these are my Halloween pillows for this year! My granddaughter was here yesterday and she helped me get out all of the Halloween decorations, so now we are set!
I still have all of my flowers that are in the pots outside. They are absolutely thriving, so I will leave them for now.
The leaves are starting to fall, so I know it won't be long before it freezes and I will have to clear all the flowers. Ugh!
Do you have any Halloween fabric at your house that needs to be used to make something pretty? You now have two scrappy patterns that are easy to make and they won't cost you much to make them!
Don't you love the look of these pillows…I am thinking that I might need to make some Christmas pillows!
I have lots of Christmas fabric scraps, so it won't cost much to make them. You can use the same pillow forms from the Halloween pillows because they are both envelope pillows, which makes them easier to store!
All of these pillow will go great with all of my quilts. I am ready for the cooler weather so I can wrap up in all that coziness!
Thanks for Visiting. Go sew something pretty!