When I went to the cabin with my friend, a few weeks ago, we worked on this fun Wool Halloween Picture!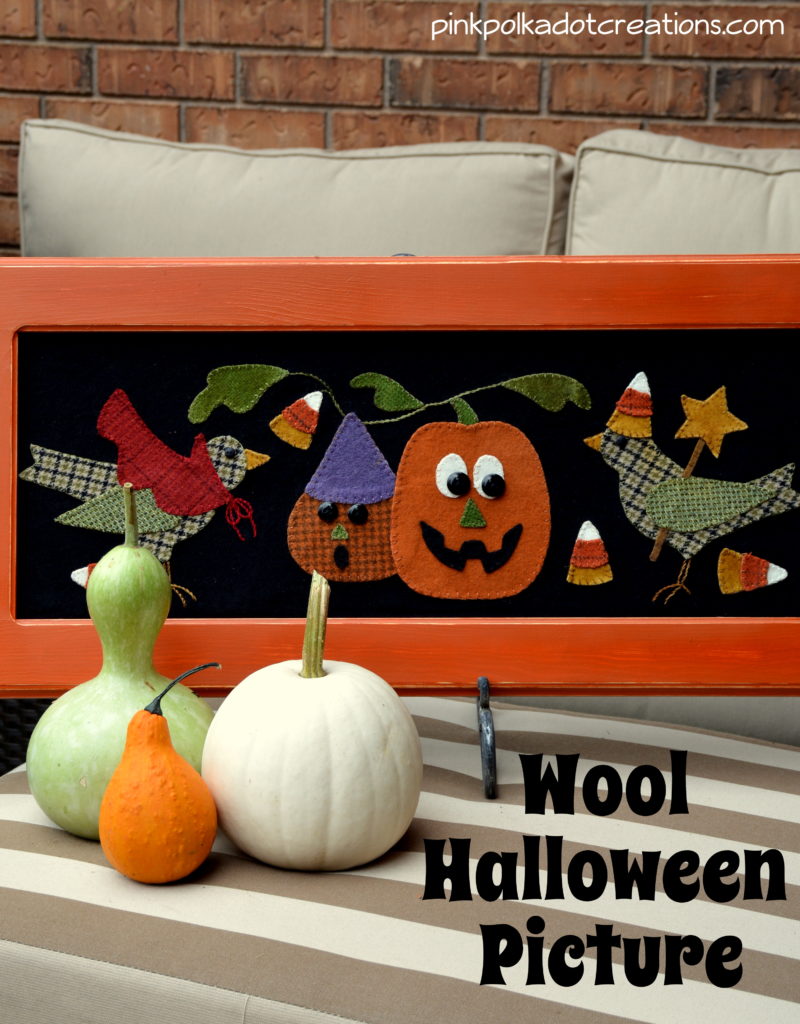 My friend found someone to make a custom frame for us and it is perfect for this wool Halloween stitchery!
I am not quite ready to put out my Halloween decorations because all of my fall flowers are still so beautiful!
Last night I showed my fall porch on Instagram, so you can see why I do not have the heart to rip out all of my flowers just yet!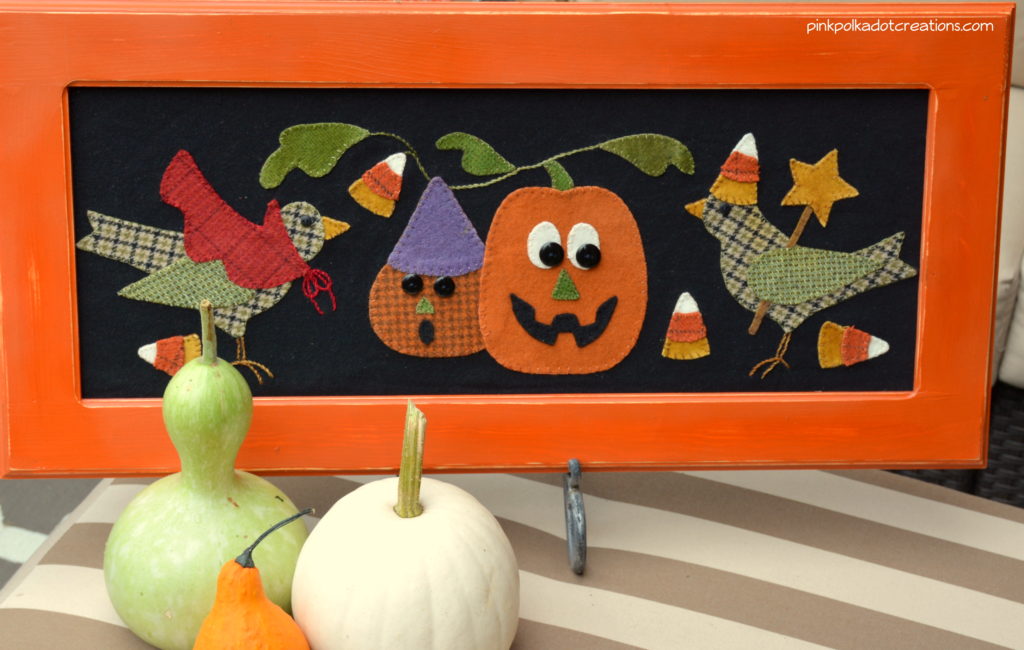 This pattern is from All Through the Night. It is called Bertie's Autumn (part 2) "Trick or Treat". Click on the link to see the pattern. You can make this into a fun quilt with the other blocks, but we just made this into a fun picture!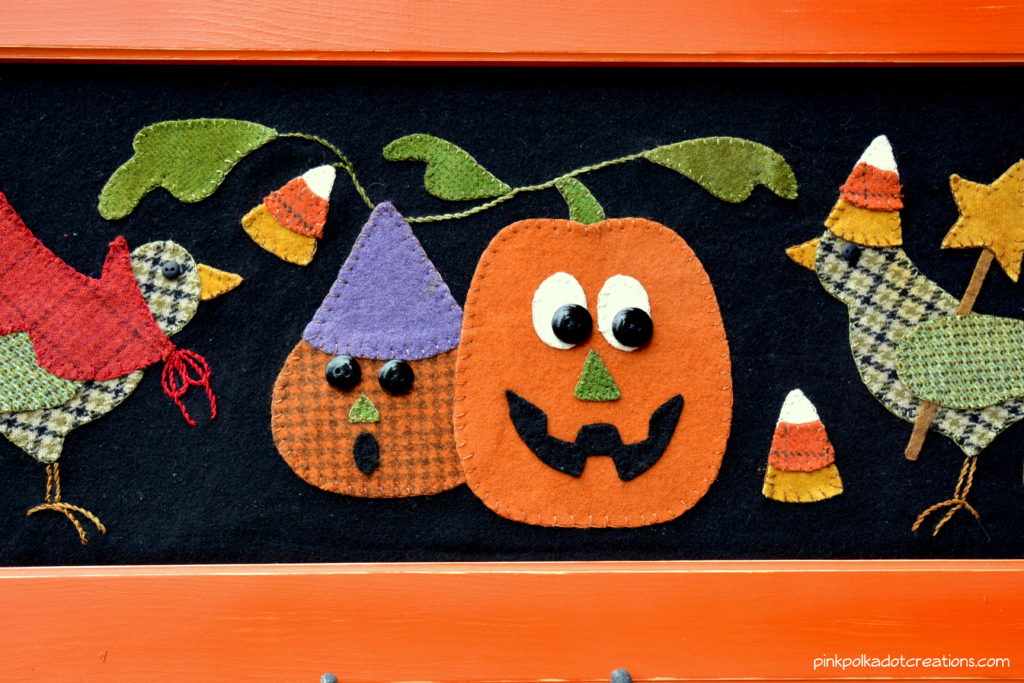 Here is a close-up of my stitching. I love working with wool, it is a great medium to work with and the colors are absolutely stunning!
We found all of our wool at My Girlfriend's Quilt Shoppe in Midway, Utah. They have a wonderful selection of wool and have great customer service to help you with anything from the size of wool piece that you need to the color selection!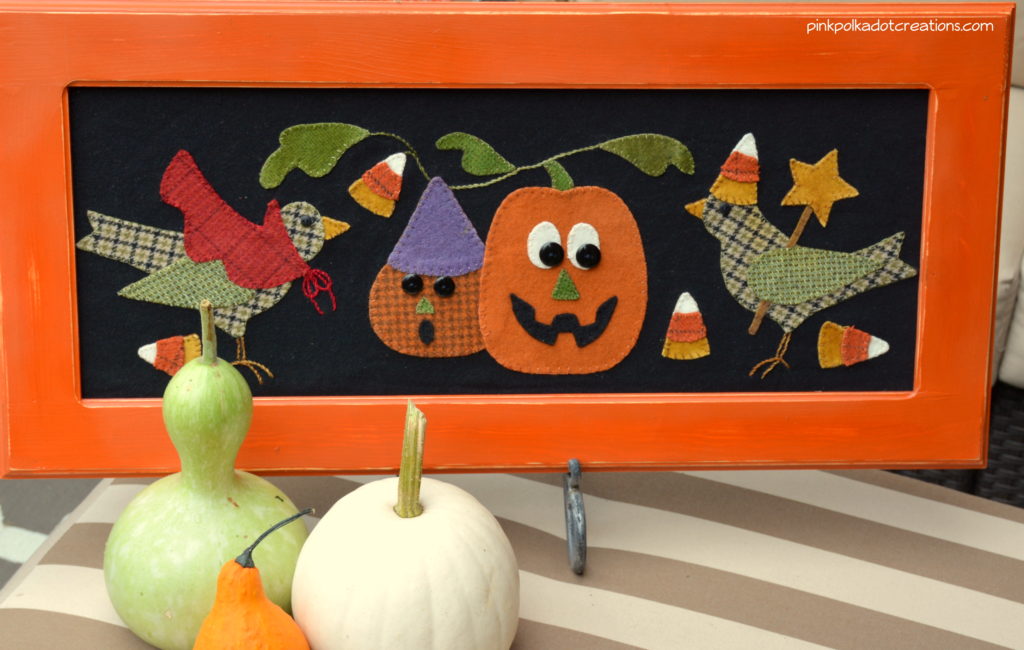 So that is my Wool Halloween Picture. I took these pictures outside, but this piece will definitely go inside. It would not do good out in the weather!
I have not started decorating for Halloween yet, but granddaughter keeps telling me that she is ready to decorate…so I better take her up on it soon!
Have you started decorating for Halloween yet? It is coming, so I guess I better get in the decorating mood! :)
Thanks for Visiting Today!