Fall is finally in the air, so now I can start thinking about putting out my Wool Halloween Table Runner!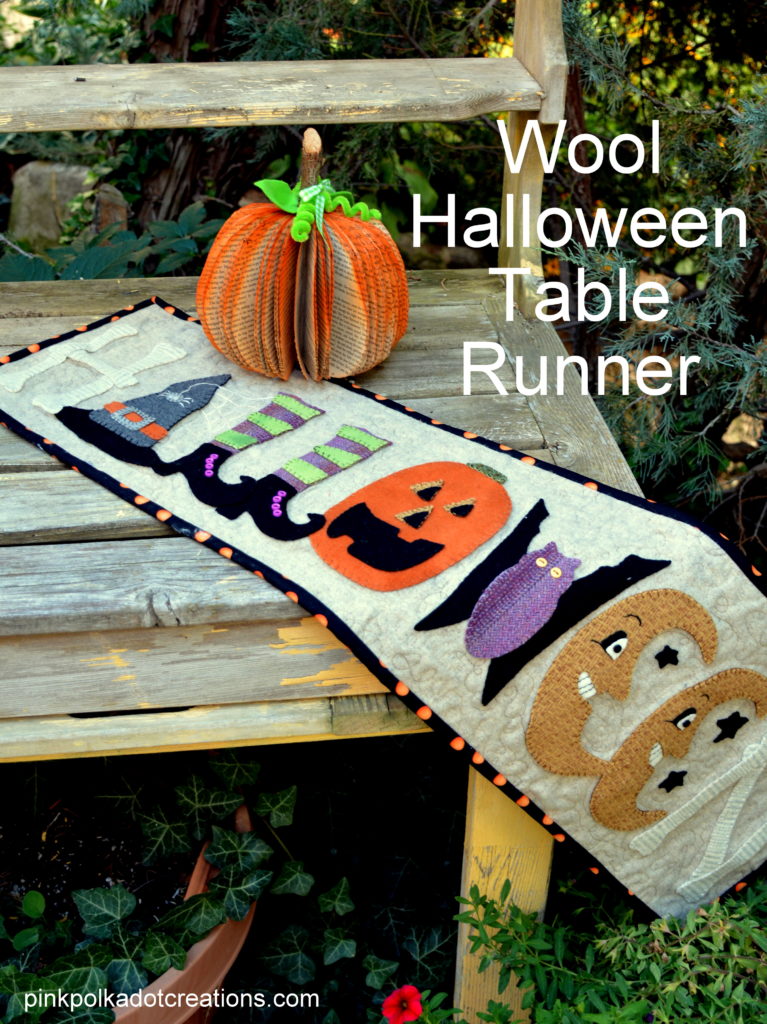 My best friend, Kathy, and I bought these darling wool Halloween kits last year. We got them at "My Girlfriend's Quilt Shoppe" in Midway.
Mine was tucked away in one of my project boxes up in my sewing room, until just a few weeks ago!
When I realized that I had it…I was excited for a new wool project to work on!
This pattern is from Buttermilk Basin.
Check out their fun site for lots more ideas!
This pattern is called Batty Halloween Wool Mat.
You can click on the link to find this pattern.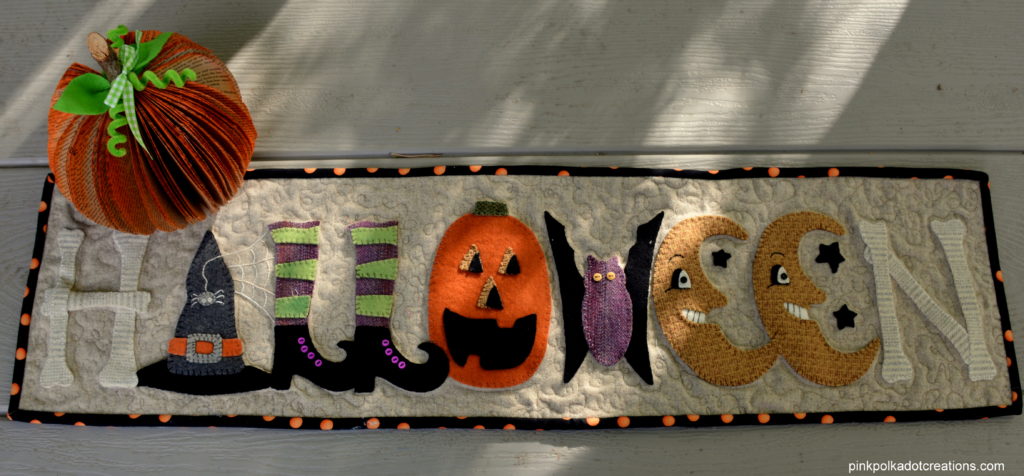 There are a lot of fun details in this table runner. From the spider and web, to the boots, and the bones!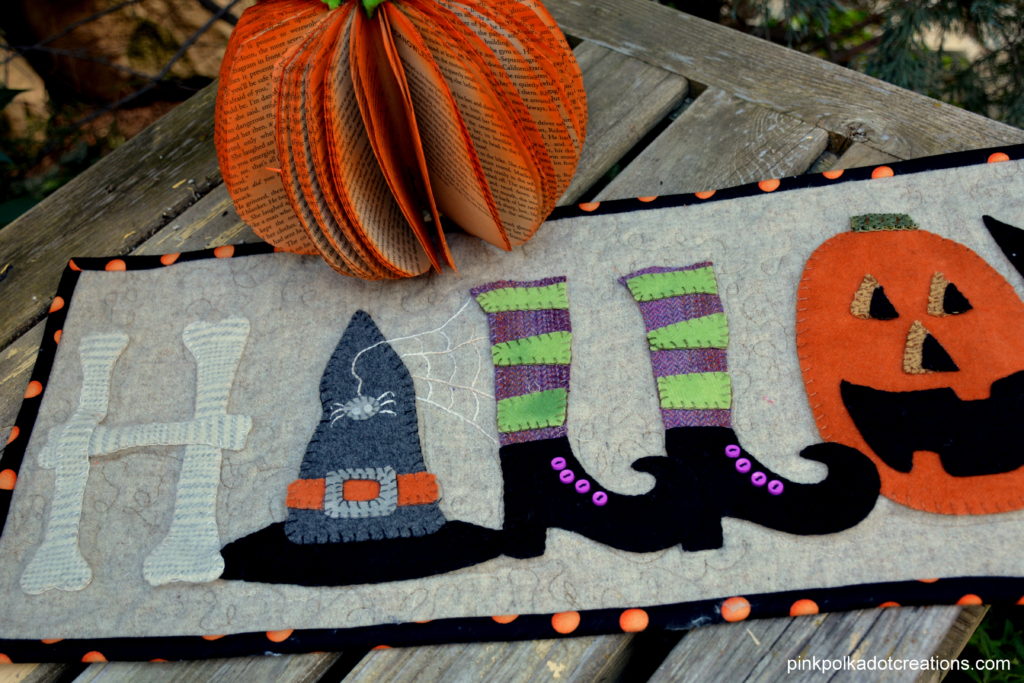 Here is a close up of some of the details!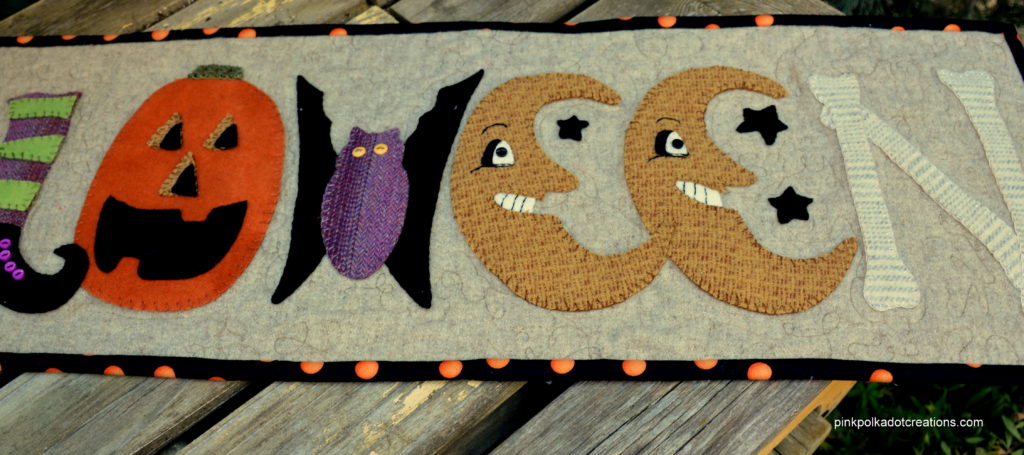 Teeth on the moons, to buttons on the boots!
Wool applique is fun and relaxing. It is a project that is portable, so you can take it with you when you are on the go! Perfect for working on while you are waiting!
You can work on it a little bit at a time, or of course all at once!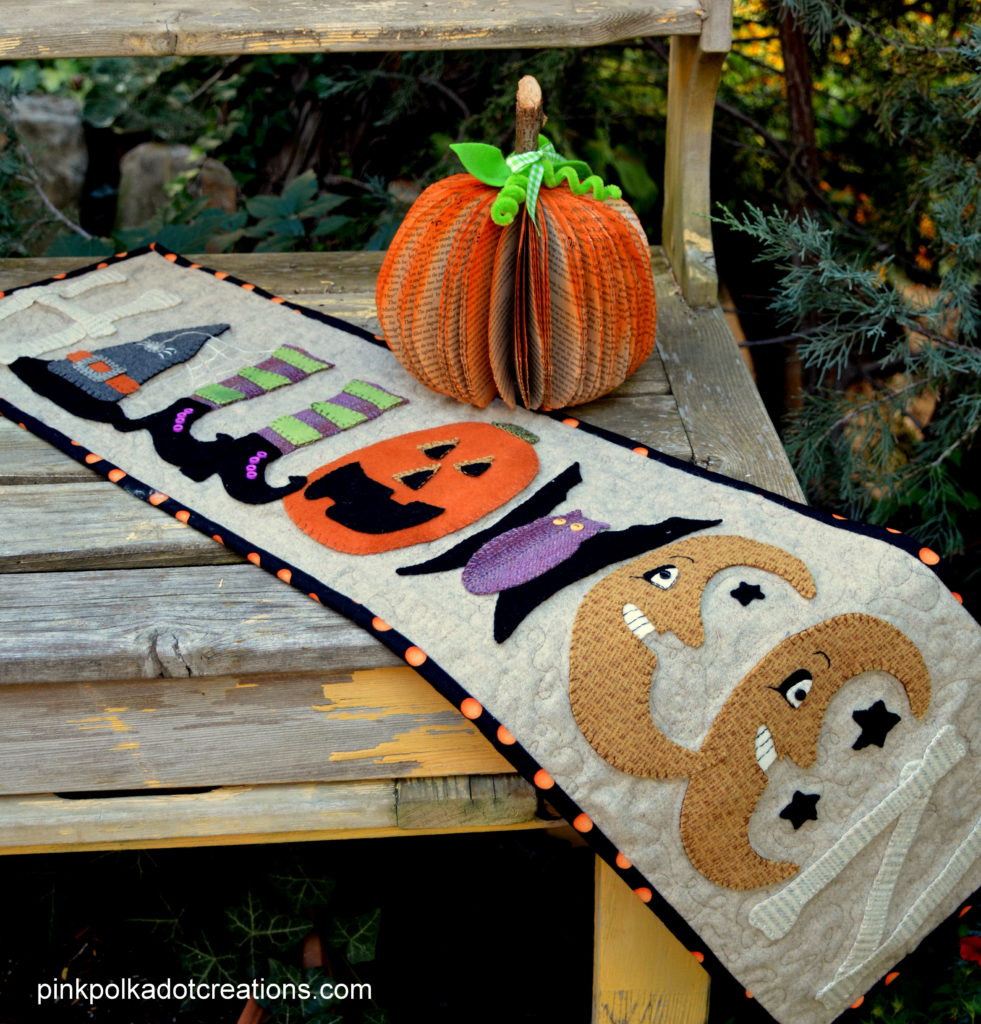 So that is my Wool Halloween Table Runner.
I need to get my granddaughter over here to help me decorate now!! :)
Have any of you tried doing wool applique?
If you like doing handwork, you will love doing wool applique!
Try it…You just might like it!
Thanks for Visiting today. Hope you have a wonderful weekend!
How is everyone doing on the 40 day conference challenge. I hope that you are reading ahead, so that you will be done before conference next weekend! This has been a fun challenge for me!